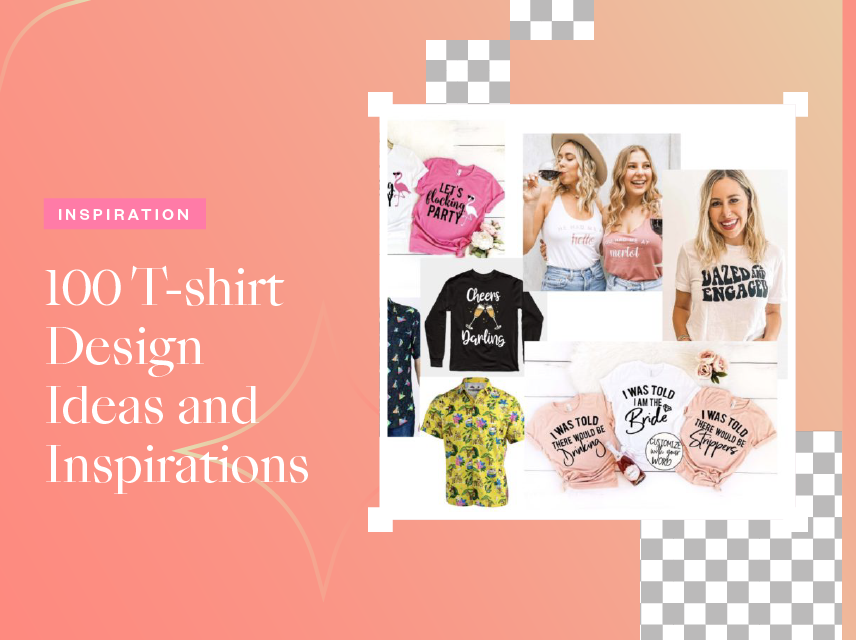 100 T-shirt Design Ideas and Inspirations
Need some t-shirt design ideas and inspirations? We buy t-shirts daily, of different sizes, and each has various, intricate designs. T-shirts are known to be the most popular advertisement and clothing piece. Whether it's plain or oversized, it doesn't matter. Various companies design them with the sole purpose of catching the eyes of numerous consumers so that they will buy their shirts or the products advertised on the shirts.
T-shirt Design Ideas: Expression of Personality and Brand
Nonetheless, companies are gaining profits from the shirts they design; even top brands' T-shirts fly off the shelves when they are brought in. Here are some tips for T-shirt designs:
Know your audience- when you know what audience you're trying to target, you will know what type of design to create.
Create a design that's unique, eye-catching, and communicates what you want.
Print that design on a T-shirt- make sure you market your brand to the audience you're trying to reach.
As simple as this may sound, there are significant factors to consider when making a T-shirt to be profitable. These factors include fabric, size, colors, image or word placement, print quality, and most importantly, the design. The design plays a fundamental role in the sales of T-shirts as they can increase popularity for companies or brands.
Whether the design is amusing, weird, or complex, in order to make a good t-shirt, you have to make sure your idea is on key and eye-catching, using bold words and unique fonts to bring your design across.
It's always important to keep the target audience in mind. When you put sketches like cartoon characters, musicians, or other influencers that appeal to different age groups, they build immense momentum and are particularly effective for bringing in more profits or serve as an inspiration to future generations. Here are five categories of the best T-shirt designs and 95 different designs to spark your ideas!
T-Shirt Design Ideas and Inspirations
Business Advertisement T-Shirt Design ideas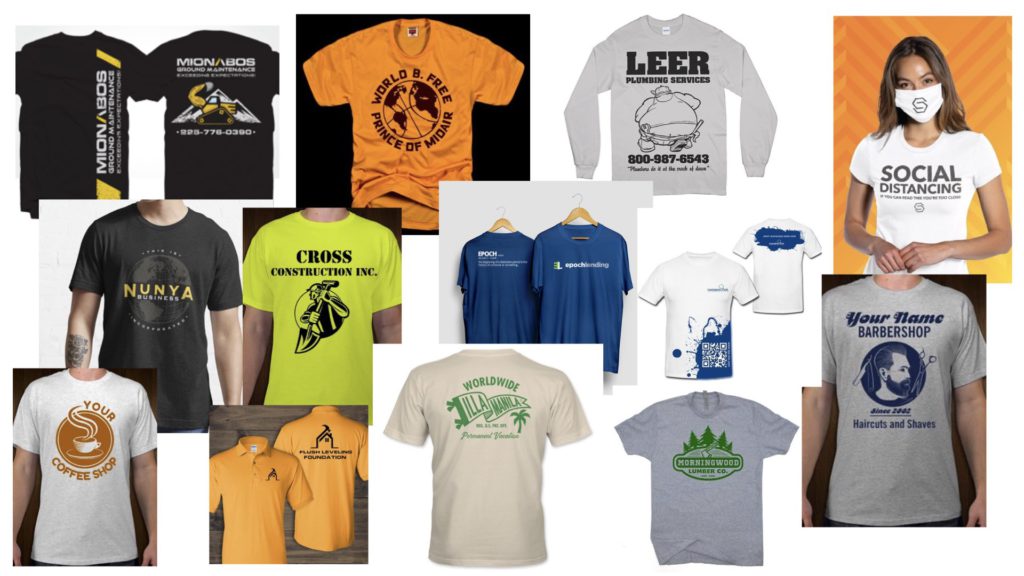 Companies use designs for advertising their brands and sending a message to a particular audience. Business T-shirt designs are very effective because people around you can see the shirt, whether it's the company logo or information about the business. Bright colors are more appealing to the eyes, and bold fonts are used as the attention grabber. Instantly people can see what is being advertised, and they will probably be interested in checking out what else the organization has in store for you. These are your prospect. Here are some T-shirt design ideas for a business advertisement that will wow you.
Party T-Shirt Design Ideas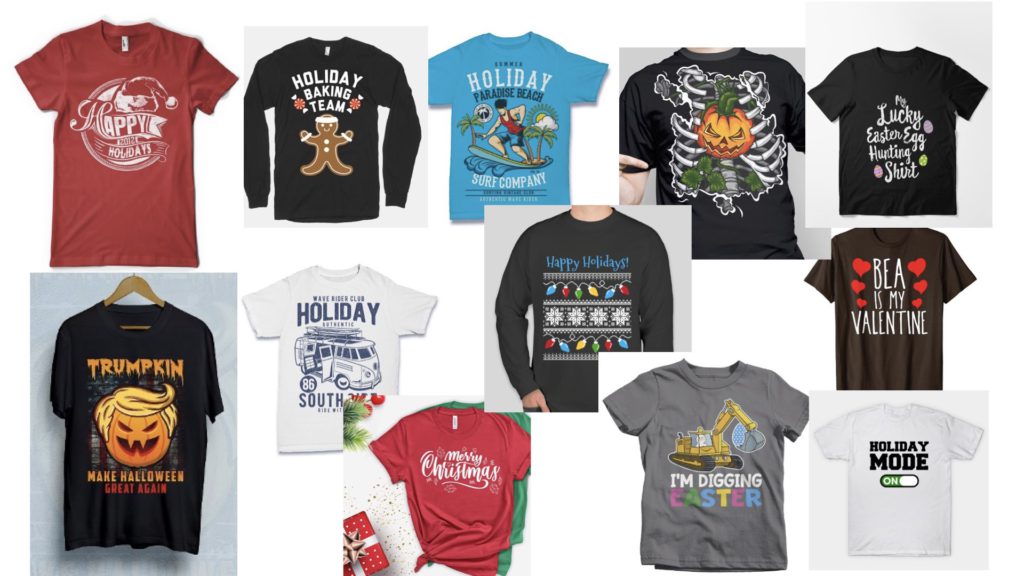 These shirts are definitely for all the party people out there; all the colorful designs bring about a sense of playfulness or a mature mood. It depends on the type of party you are going to. We wear different types of shirts on a variety of occasions. These T-shirts are loaded with different styles and patterns; you will be the center of attention.
Holiday T-shirt Design Ideas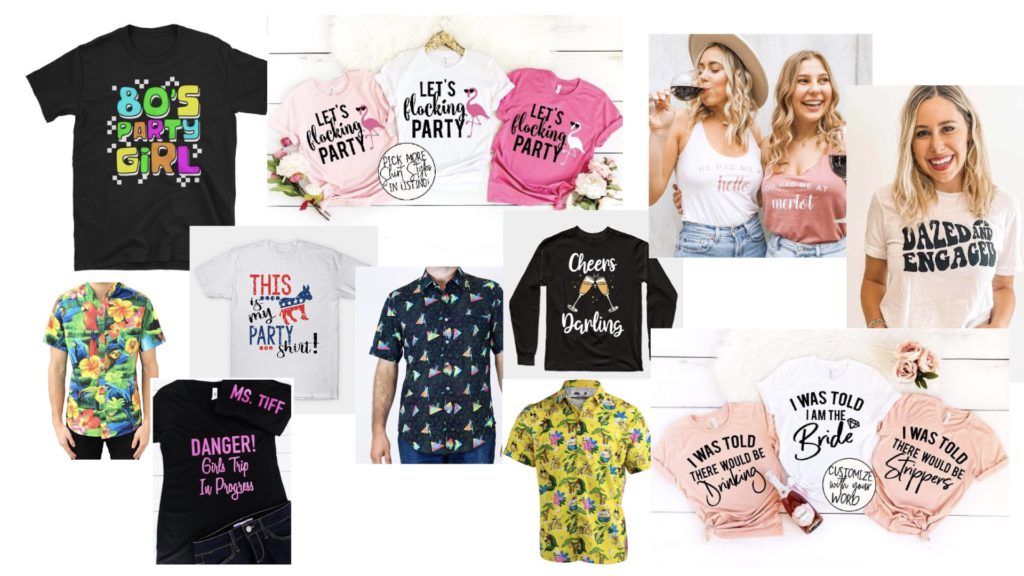 Holidays are some of the most amazing times of the year. The holiday seasons are when we go shopping and buy some of the most colorful yet attractive T-shirts. Here are some shirts for the Christmas holidays, Easter, Halloween, and many other holiday seasons. The colors and designs on these shirts give off a festive mood and a time of celebration. A lot of green, red, and orange colors are used on these shirts.
Fitness T-shirt Designs Ideas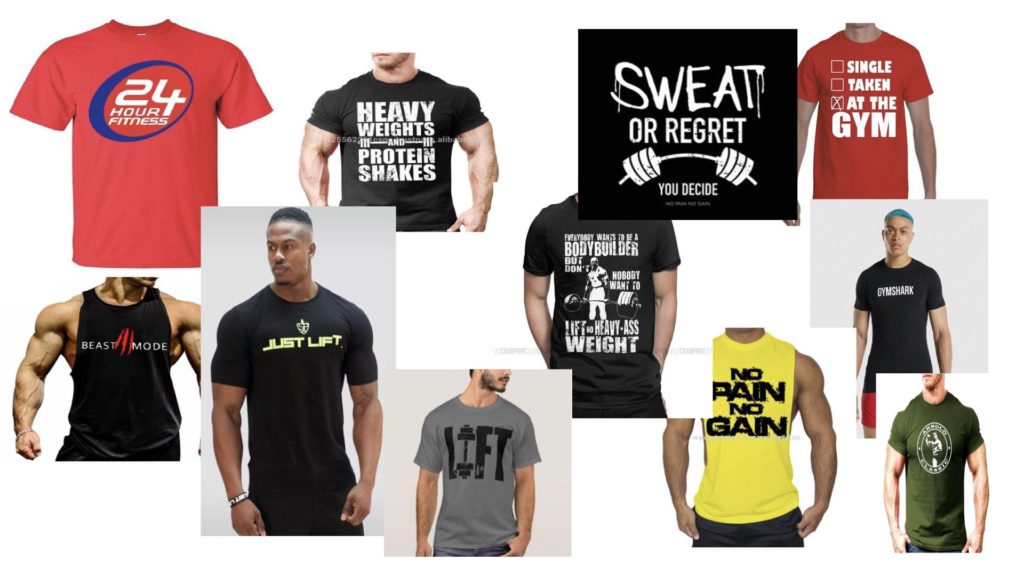 It's all about getting those toned abs and legs. Hence, having the proper clothing is essential. People buy fitness clothes with some creative logos; the color and the design make the shirt pop. Based on what is printed on the shirt, you can immediately see that it's all about fitness, encouraging others to buy them. Fitness friends tend to choose T-shirts that emit strength and power to see and feel the results they want.
Sports T-shirt Design Ideas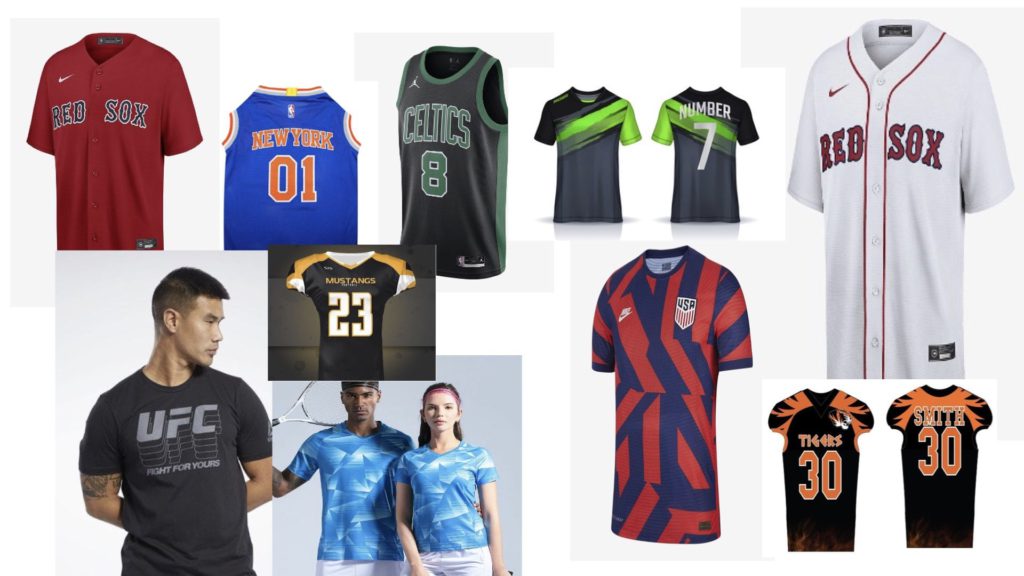 There are different types, shapes, sizes, and designs for each sports genre, from football to tennis. These shirts typically have bright color designs or more mature colors that make the design stand out. Sports fans buy T-shirts to support a particular athlete or team, and the designs on these shirts usually have large numbers highlighted by a color that pops. The T-shirt says it all!!
Collart: Best Quick Graphic Design App For Everyone!
To create the perfect design for a T-shirt, you will need top-of-the-line software to make your design a reality. The Collart application is one you need. It has a wide variety of filters, backgrounds, fonts, and colors to choose from to make your designs more attractive. The T-shirt designs you create with the Collart app will serve as an inspiration to many.

👉🏻 Follow Collart: Facebook | Instagram | Twitter | Pinterest | YouTube | Website | TikTok