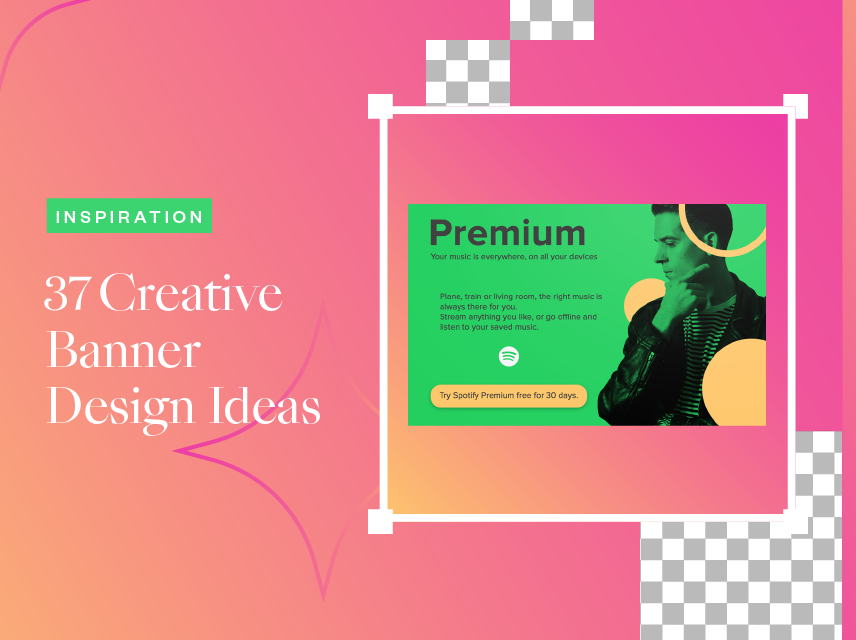 37 Creative Banner Designs Ideas for Your Webpage
When it comes to advertising, banner design trends is quite essential for businesses. There are banner designs all over the place. They can be found on walls, boards and fences, among other places. In addition to the physical presence, you can also find them online on social media sites and websites. These designs are incredibly detailed, professional in appearance, and they convey a particular concept.
They consist of bold colours and text and quality image that is appealing to the eyes. Fitness workouts, an upcoming event, homecoming celebrations, a social gathering or a party are examples of such activities. In terms of creating a banner design for yourself or your business, the possibilities are infinite. The use of banner designs is an excellent way to promote a product or service. Banners are used to catch the public's interest so that the consumers will be more inclined to spend on them. In this way, the message is more clearly conveyed to the viewers. Marketing your brand through such a medium will spread awareness, inform the public and put your company on the map.
Tips For Banner Design
Plan your banner – when it comes to making a plan, you should know what your banner is for, what type of audience you're trying to reach and what message you wish to convey to them. To support your banner, you will need to conduct adequate research and use banner design trends.
Having formulated a plan, you will now put your idea on paper. Designers must ensure the banners they use are unique, and whatever is on them should illustrate what you are trying to convey to your audience.
Pick eye-catching colours. Colour is one of the tools used to catch the audience's attention, and you must use it well. You should use the appropriate colours and fonts to convey your message and highlight the critical points so that they can see them.
Use high-quality images when you are designing. This is an essential step in the process. Most people enjoy looking at photographs, especially of items or people that they love.
Your banner must fit on the page you intend to use it on; if you plan to use it on social media or a website, you must ensure that its aspect ratio will fit on those pages. Size is important in this context.
Remember to keep your text short and straight to the point- you don't want to deviate from your purpose, so keep it simple!
37 different types of banner design trends
Fitness Banners
You may find yourself moving to the music and burning calories when you see these banners. Look at some of these best banner designs trends that you can use to create your own, from the images of athletic, well-built individuals to powerful backgrounds.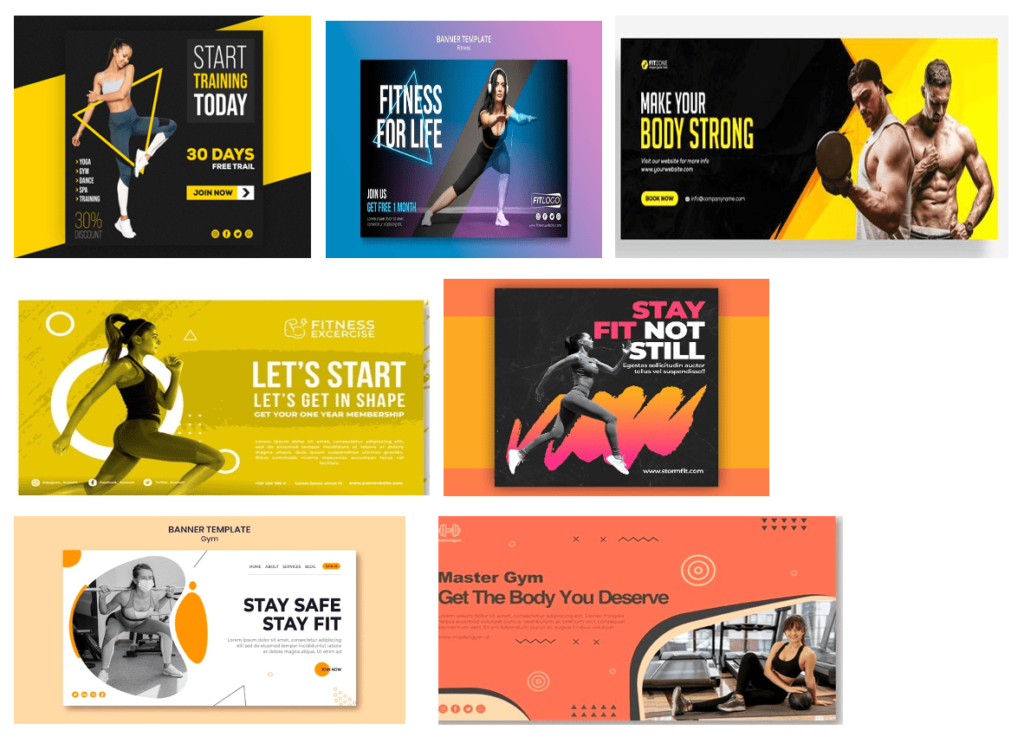 Food Banners
How is it possible to say no to these delicious banner designs? The combination of attractive food and premium fonts, in addition to a toned background, makes these banners stand out. These banner inspirations can be combined to create your banner. You can add your creative flair to make your banner stand out.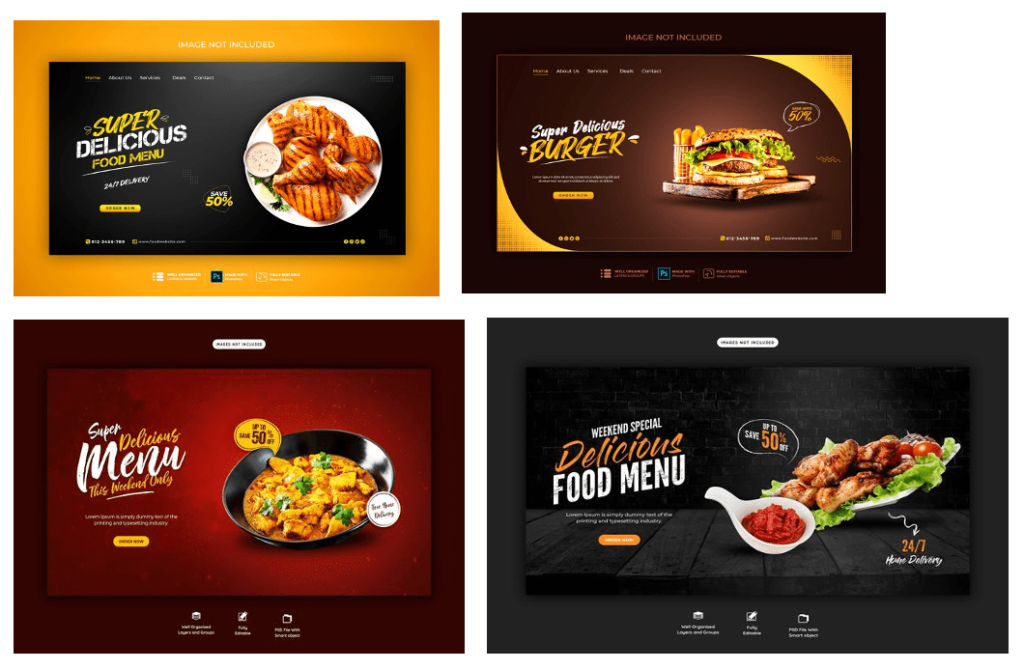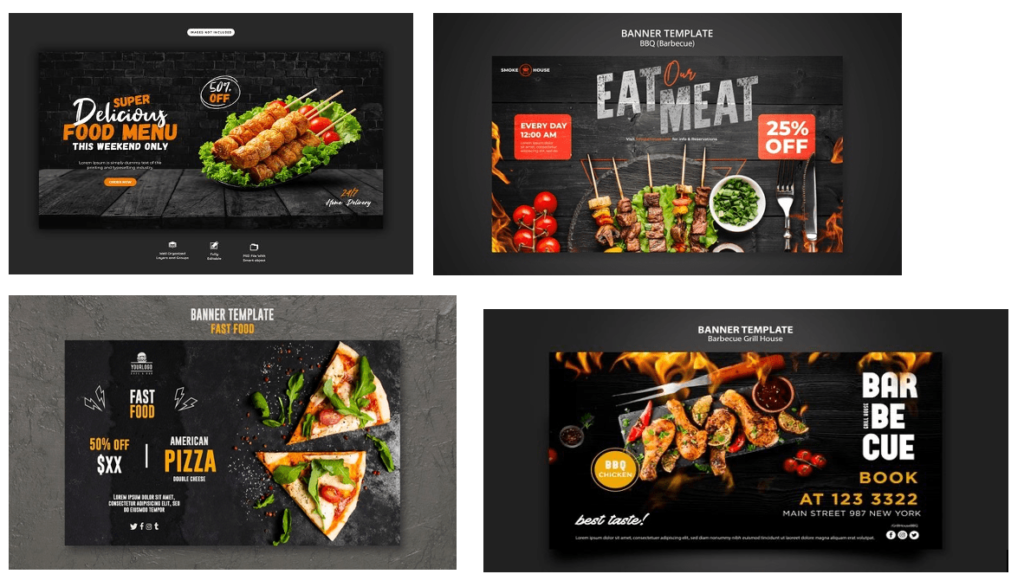 Music Banners
The pictures on these pages display what they are trying to convey, which is music, so it is easy to feel the beat. You can use these ideas for banner design to create any music related banner.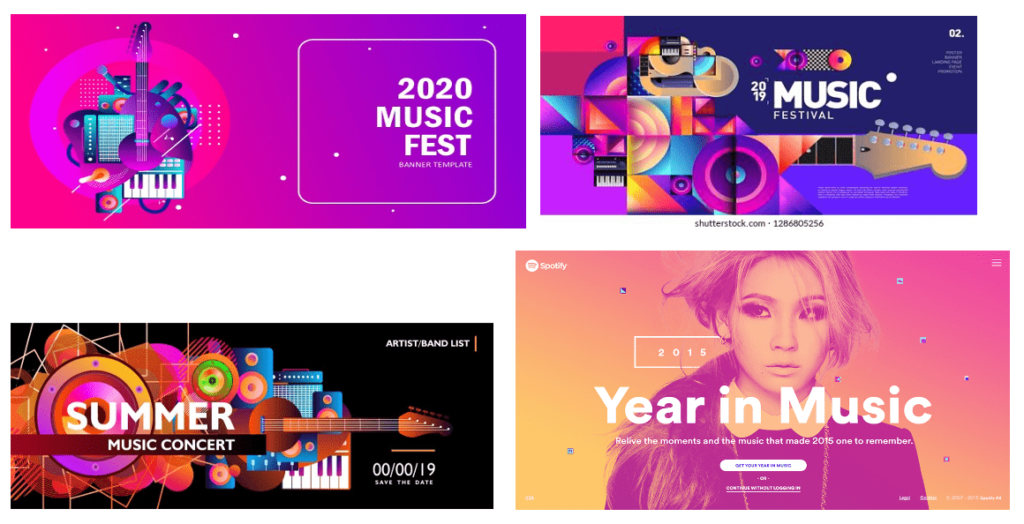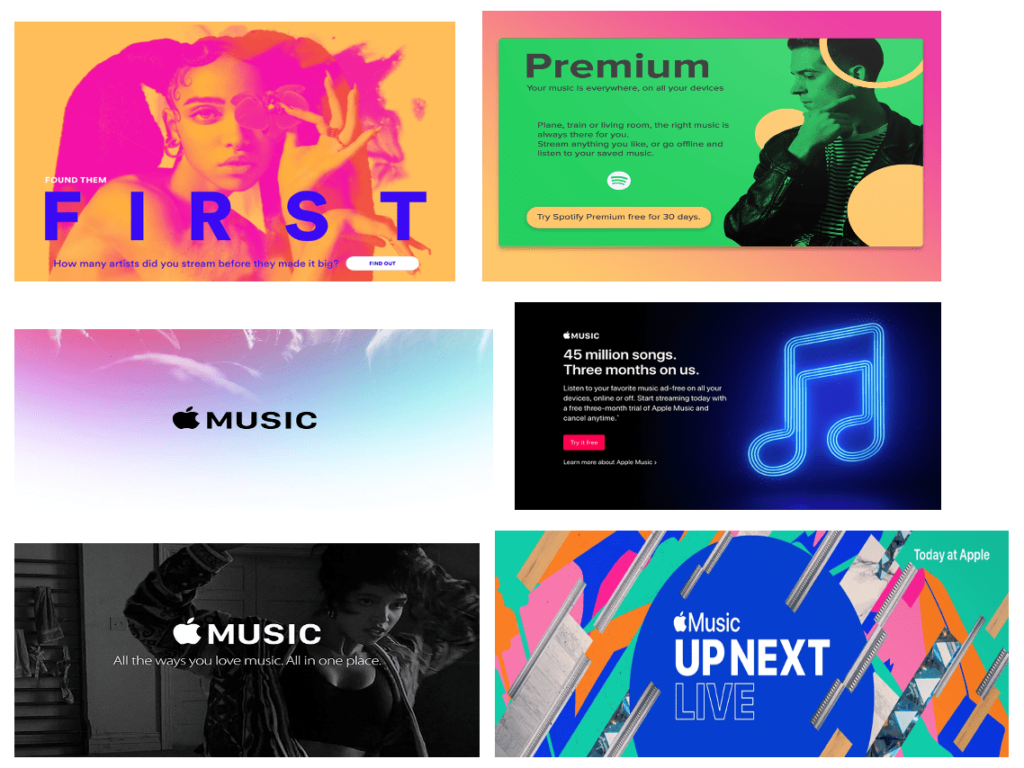 Travel Banners
Banners such as these are very captivating and dynamic. A combination of pictures and stylish fonts helps captivate the attention of viewers. Below are some banner design trends you can use to your advantage.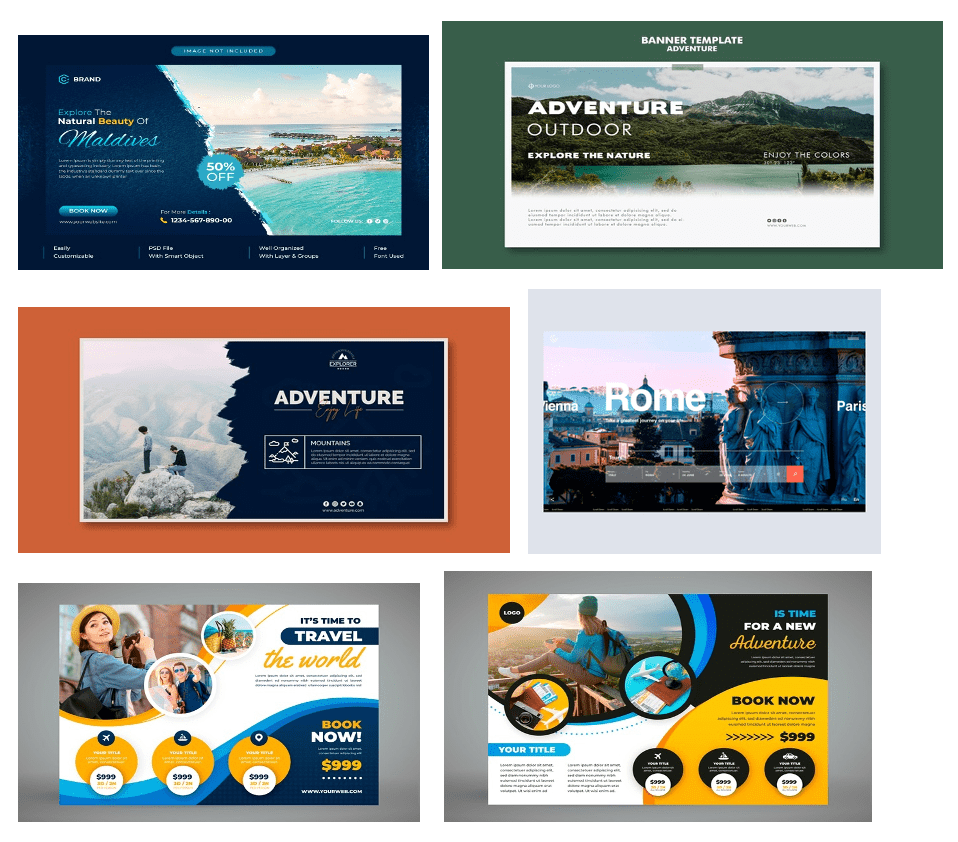 Party Banners
With these banners you can see the array of colors to create that celebratory feeling. The fonts and background are used to bring across that feeling as well. You can use these banner design trends to get your party started.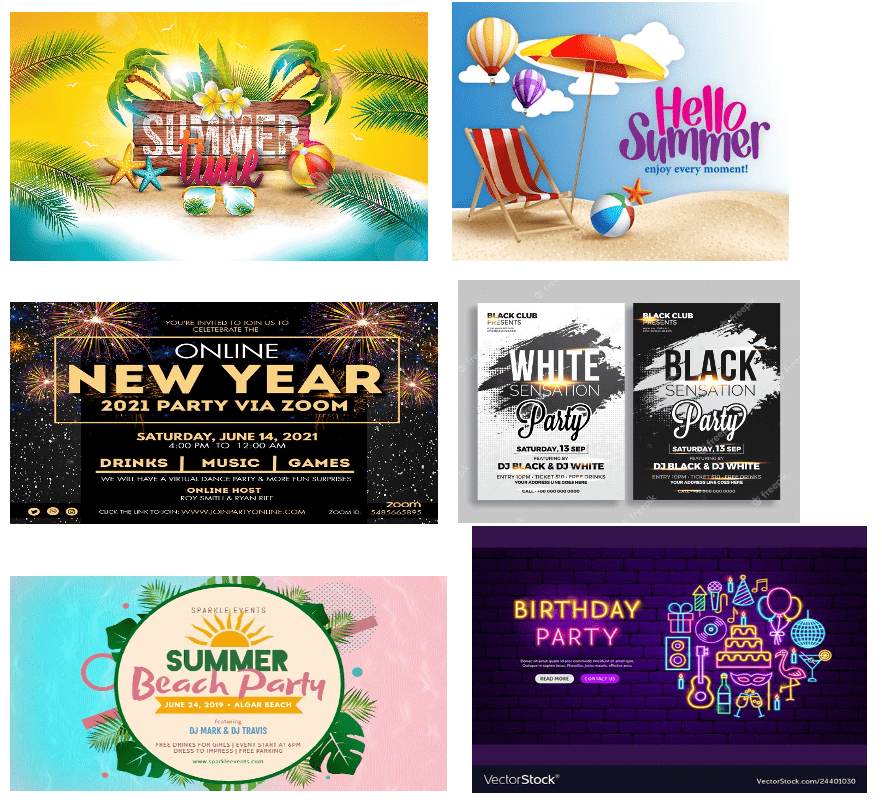 Free Website Banner Design App on iPhone/iPad
Explore the endless fascinating possibilities of creating beautiful website banner designs for social media without designing skills for free with Collart iOS App. So what will you create with yours? Download Collart for cool banner design for social media today!

👉🏻 Follow Collart: Facebook | Instagram | Twitter | Pinterest | YouTube | Website | TikTok