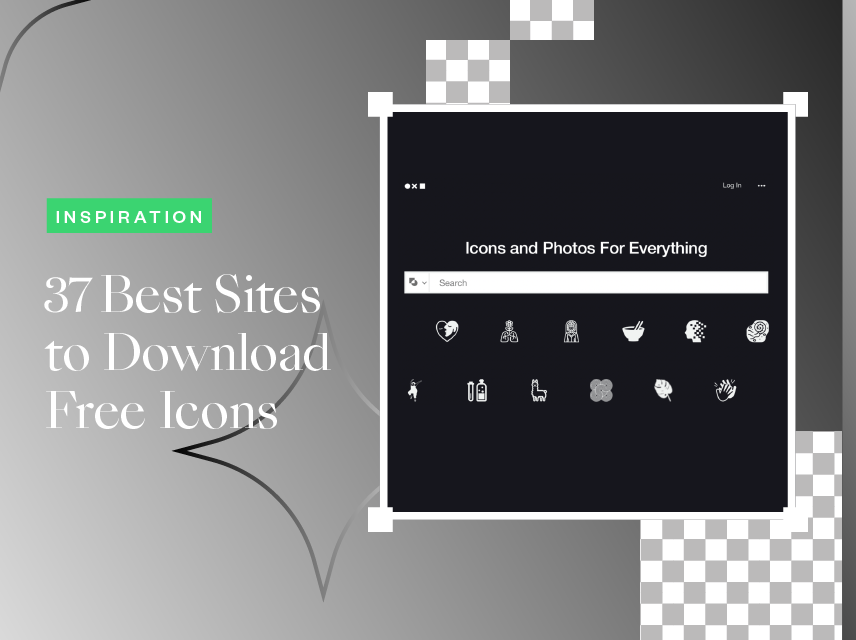 35 Best Sites To Download Free Icons
Looking for websites to download free icons? Icons convey ideas quicker than words with little space and affect users positively. Creating the best icons can be hectic, so we have presented the top 35 sites to download free icons and create beautiful work for your social media and graphic design.
Successful icons carry high visual weight across the entire web design and attract more customers. For your web applications, website design, desktop, presentations, business cards, infographics, etc., icons enhance the readability of a deck.
Bookmark these 35 best free icons resources to save time and use the best icons in your designs. A few sites may require attribution for graphic assets, so it's better to recheck usage terms with each download as they may change with time.
Best 35 Sites to Download Free Icons
Now let's get into the 35 best sites to download free icons for all your graphic designing projects, for all your quick graphic design needs.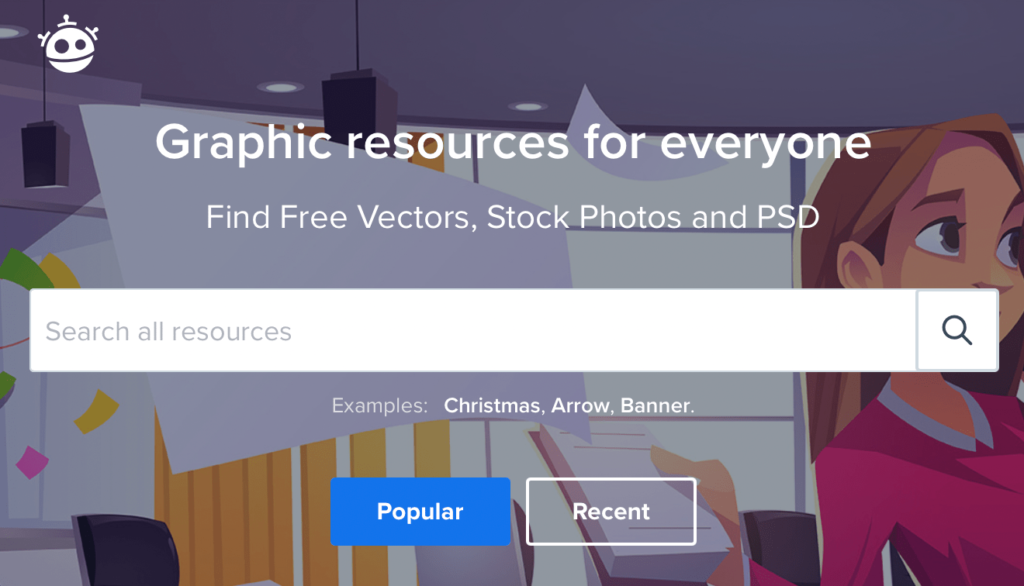 Freepik is the most used graphic assets collection library online for free icons, illustrations, posters and covers all other graphic designs. To use their free icons, you only need to attribute each resource.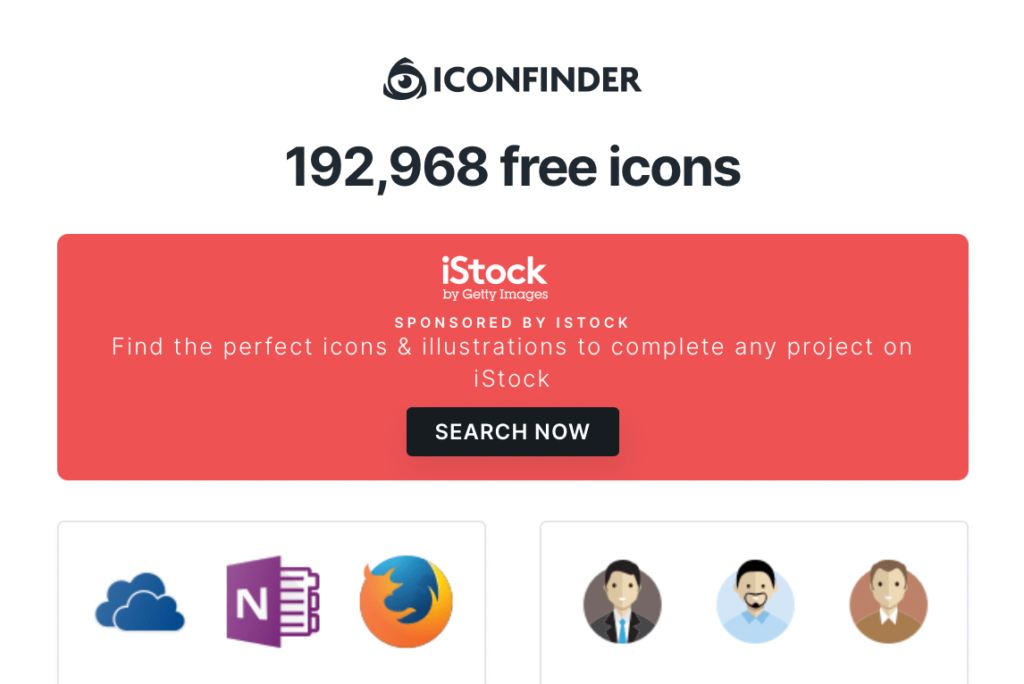 With more than ten thousand free icons to use, Iconfinder runs most free icons under the CC 3.0 license. One notable aspect is you can use these free icons in commercial projects with proper attribution anywhere.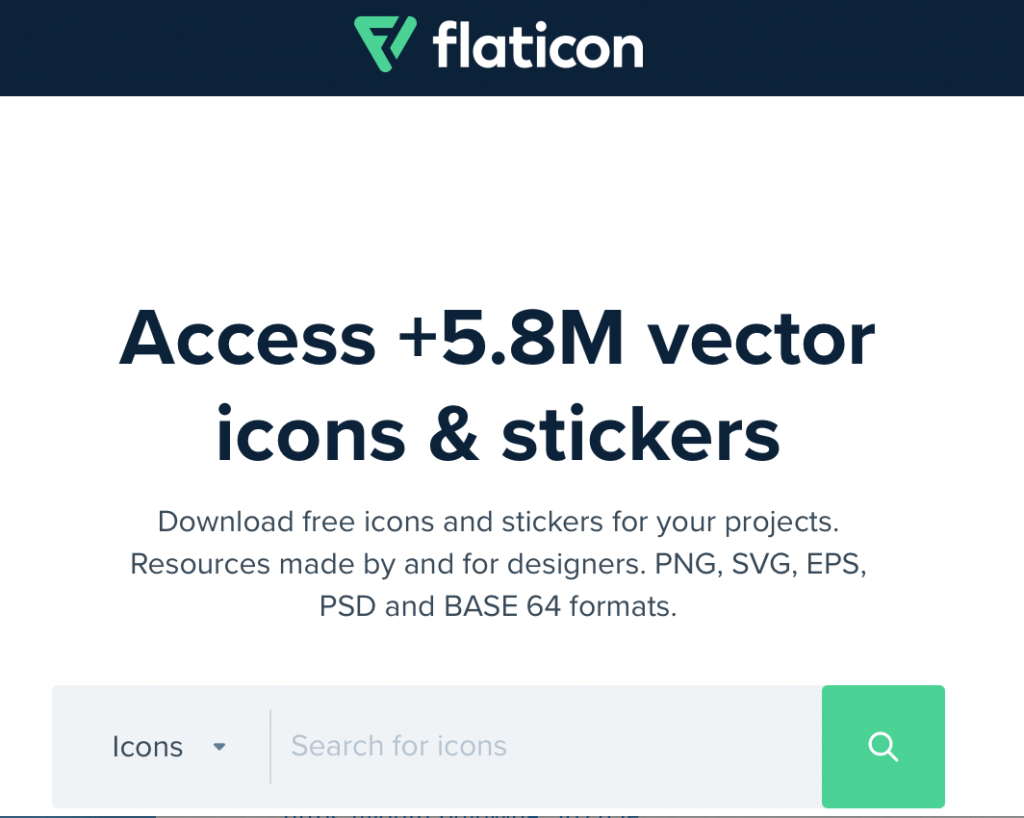 You can rely on Flaticon to get the best free icons for each new project. Anyone can download it and even become an author to earn loyalty. You only have to leave a link back to the original author in exchange for using their icons.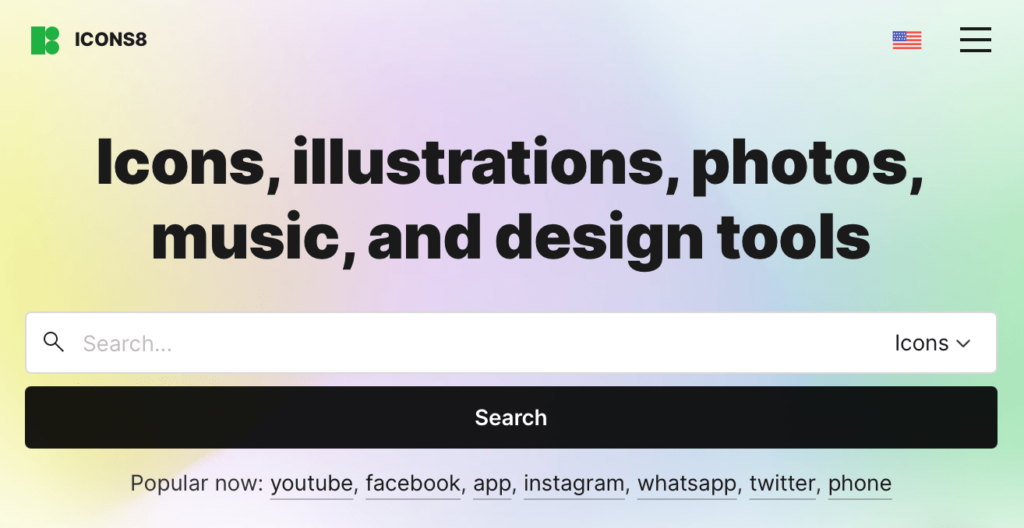 Publishing great user-friendly visuals, designing tips, and content, Icons8 has been many designers' favorite icons site recently. You can edit them online with icon styles diversity, so consider it a real-time vector editing software with the best icons.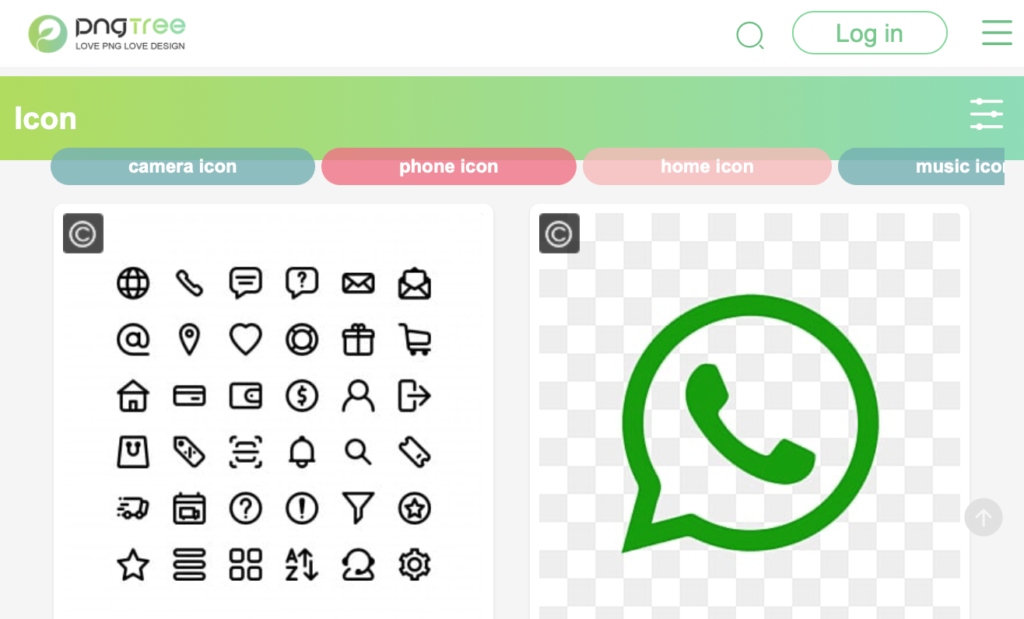 Within 3 years, Pngtree had millions of unique graphic assets, especially icons. For a smooth interface, all icons are categorized and can be downloaded in PNG or SVG with max 512 x 512-dimension size.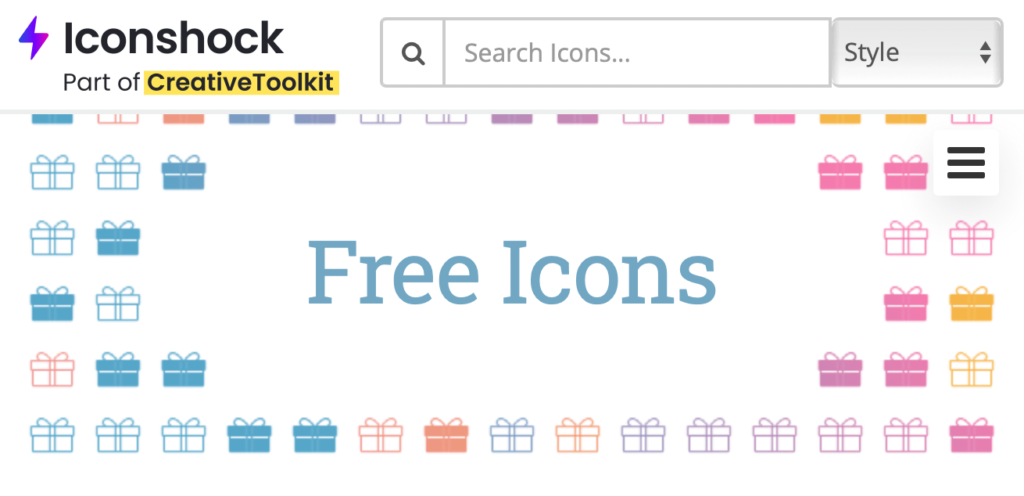 Iconshock has more than 2 million original icons and is featured among top magazines specializing in custom styles. Here you can choose to download a single icon or a whole icon set.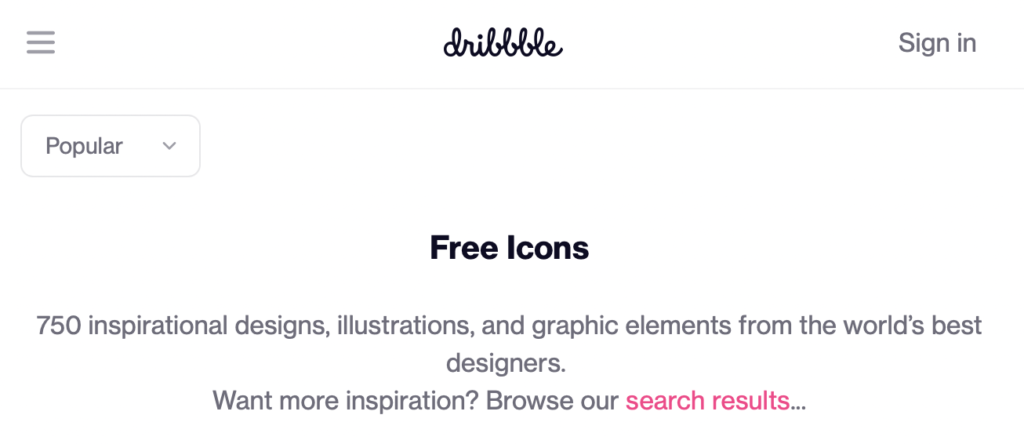 Transforming tens of millions of individuals' lives, Dribble comes up for every design-related work. Plenty of free content is available here, where many designers also showcase their work. It offers diverse and quality-free icons.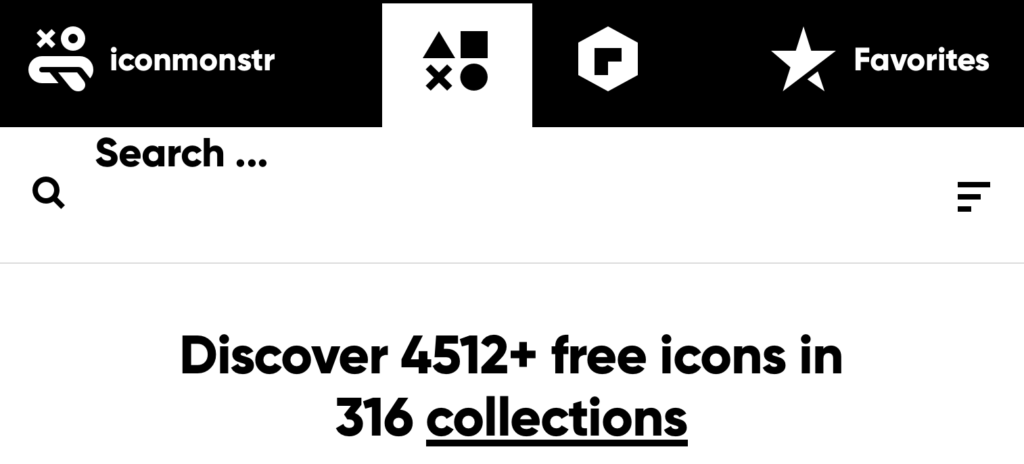 This site is best for easy, quick, and customizable icons. PNG max pixel size is 240 x 240 pixels but here is always a handful of basic icons.

With hundreds of free icons, even Google uses Material Design Icons for their design projects. Upon selecting the icon, you can change its color from black to white and download it in SVG or PNG format.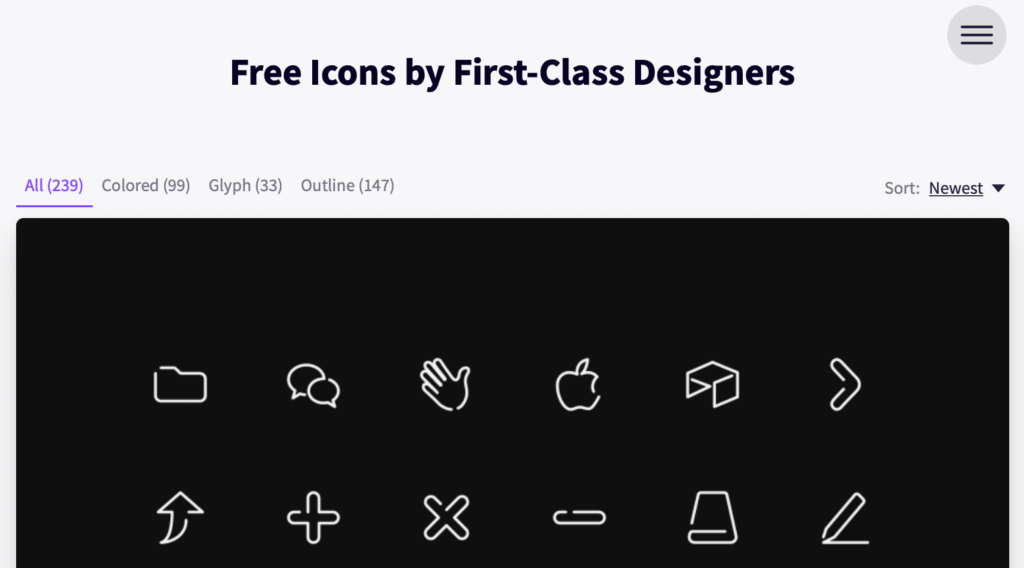 It's different from other free icons sites. Focusing on unique and original icon packs from recognized designing agencies, they provide top-quality modern icons under categorized sections and 230+ super creative icon packs.

DevianArt offers about 200,000 free icons coming from a vibrant artist's community. There are different attribution requirements for each icon.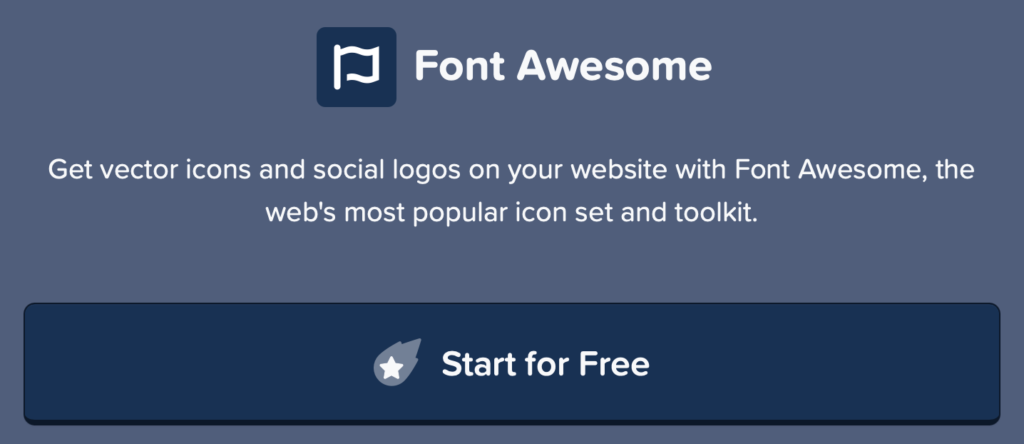 Font Awesome has been the pioneer of free web icons since 2012. To date, it has released more than 4000 unique icons and has attracted tens of millions of users around the globe.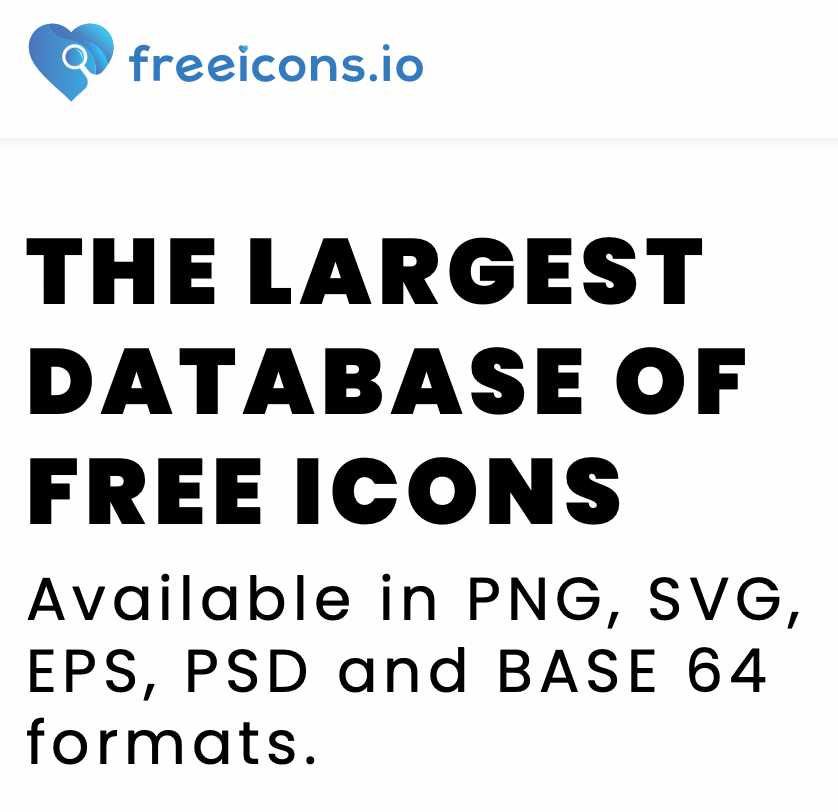 Freeicons is dedicated to providing impactful icon packs. Each pack has about 100 well-designed icons. In Freeioncs, you can choose styles like smooth, hand-drawn, badges, cartoon, 3D, and much more.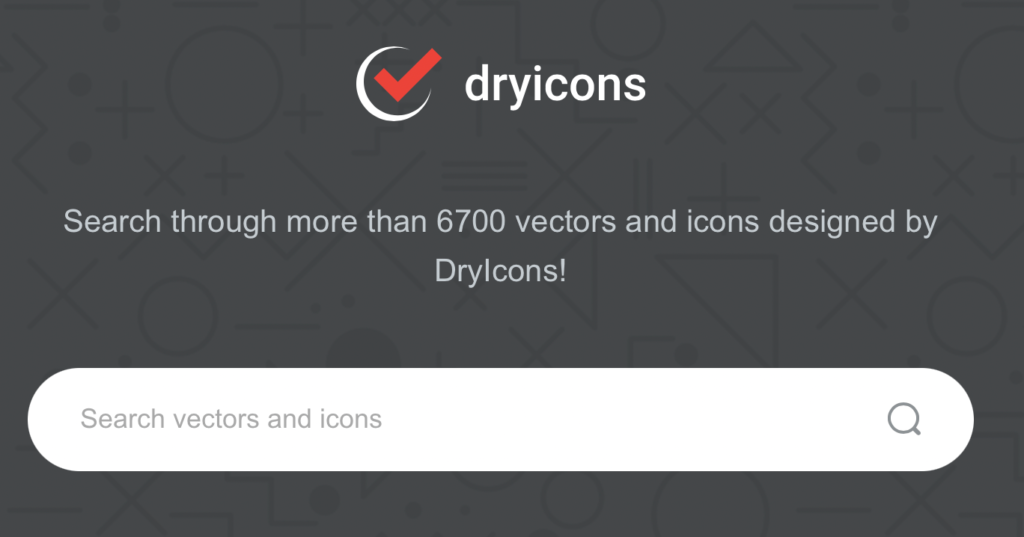 It covers a broad theme range with excellent choice options that can be narrowed down to the theme and style you want. Icons fall under free, regular, or extended user license agreements.
With 30,000 unique icons, Streamline Is fully compatible with Iconjar and used by popular website-related products. It is a gateway to exceptional icons with third-party additions for a smooth workflow.

Graphic Burger is always helpful, with quirky icon sets available for instant download. On this website, you can use free vector icons for personal as well as commercial projects.

With a unique icon designing approach, only an attribution link is required to use these icons, even in commercial projects. It specializes in gaming-related icons with in-depth designs when compared to typical web icons.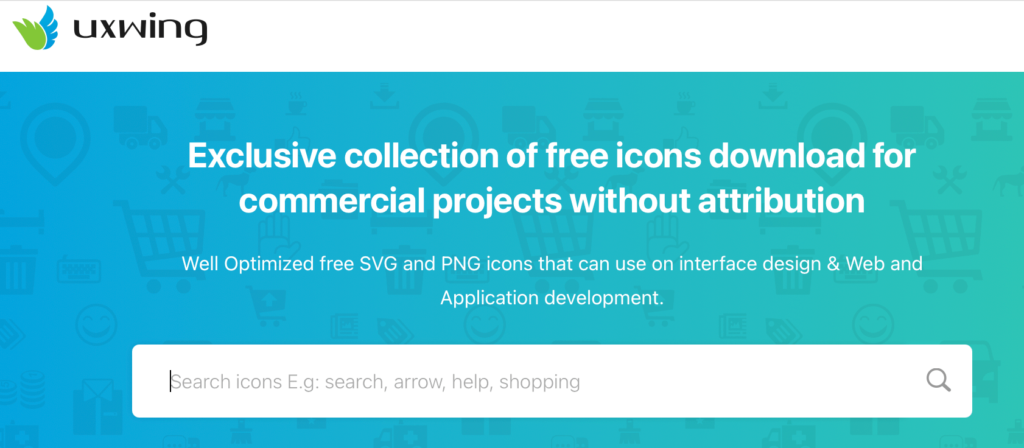 Here in UXWing, every icon can be used in commercial projects. It started as a personal project and got transformed into a resourceful icons library. The best aspect of each icon is optimized to ensure fast loading times.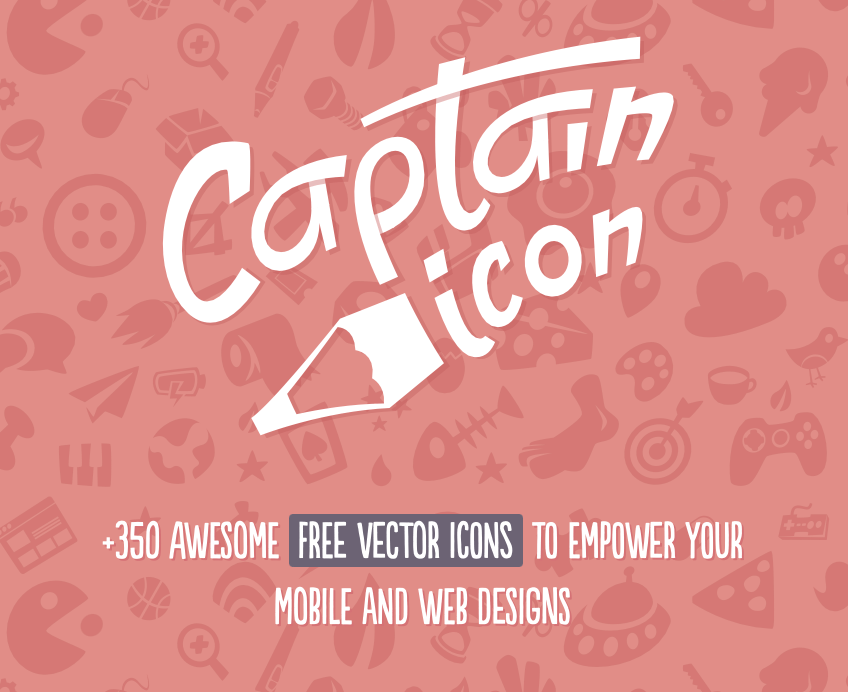 Considering a black and white color theme, then Caption Icon is the best option for you. Unique, informal, and vector icons are available to download for personal and commercial use.

It comes with freebies for designers and a good selection of free icon sets. This graphic library covers mock-ups, app designs fonts, and other templates.

Pixeden Premium costs 6 USD per month, but they have royalty-free icons full-page downloadable. Every free icon has PNG format and 512 x 5125 pixels.

It's one of the best free resources to find exclusive high-quality icons sets for free. Icons sets have plenty of formats and a wide range of attribution requirements and mainly do not require a backlink.

With Behance, you can have professional quality icons. The icons here are second to none. You can do a fancy search to find what you have in mind. It isn't user-friendly but worth the time you spent here.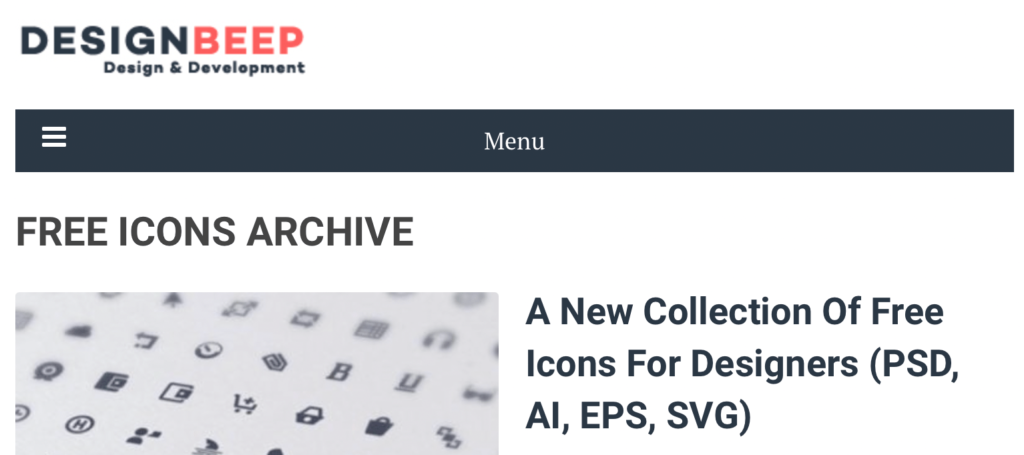 On Designbeep, you get icon sets everywhere in between, from Freepik to Behance. Head there right now and see if those impactful free icons are for you.
Here you can find quality icons without passing through any rubbish. Most icons here are hand-drawn and free to use. With it, you don't have to backlink them.

IconArchive offers a quick search for well-designed creative icons, many of which are in the public domain.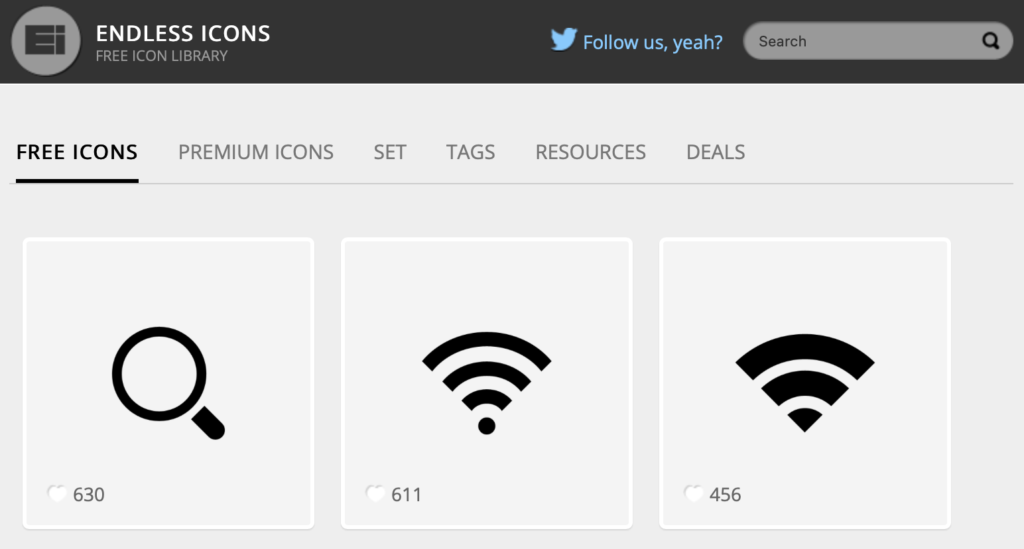 Endless Icons offer elegant and simple icons that can be downloaded in the SVG and ONG file format.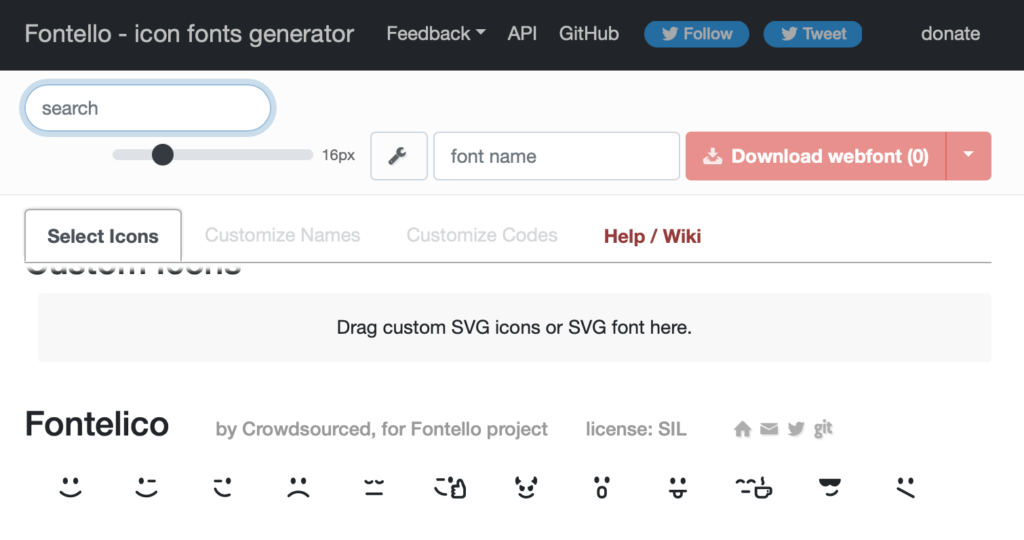 With Fontello, you can easily pick and click the icons you want to download as a web font. It has a user-friendly interface. For attribution requirements, it's better to check with the individual creators.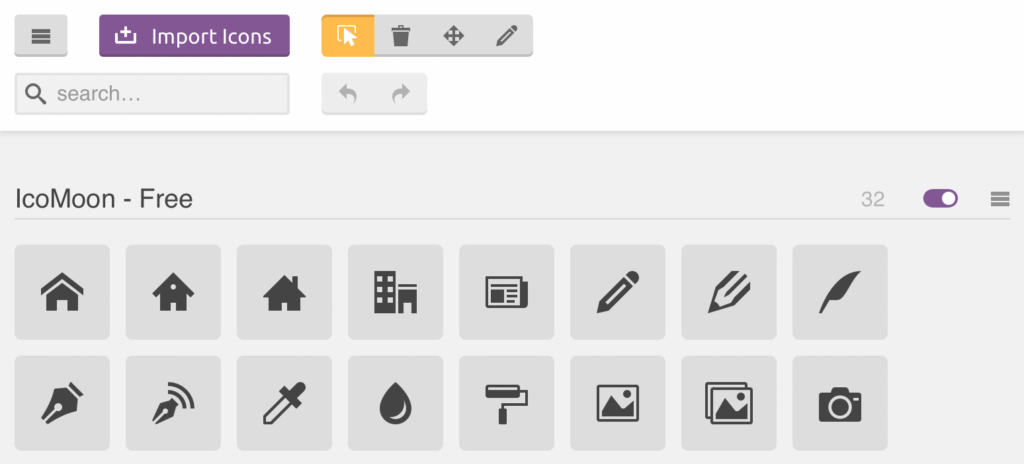 IcoMoon app is an easy-to-use and beautiful icon library featuring 4000+ custom-designed vector icons. Here you will find icons that are flexible and scalable.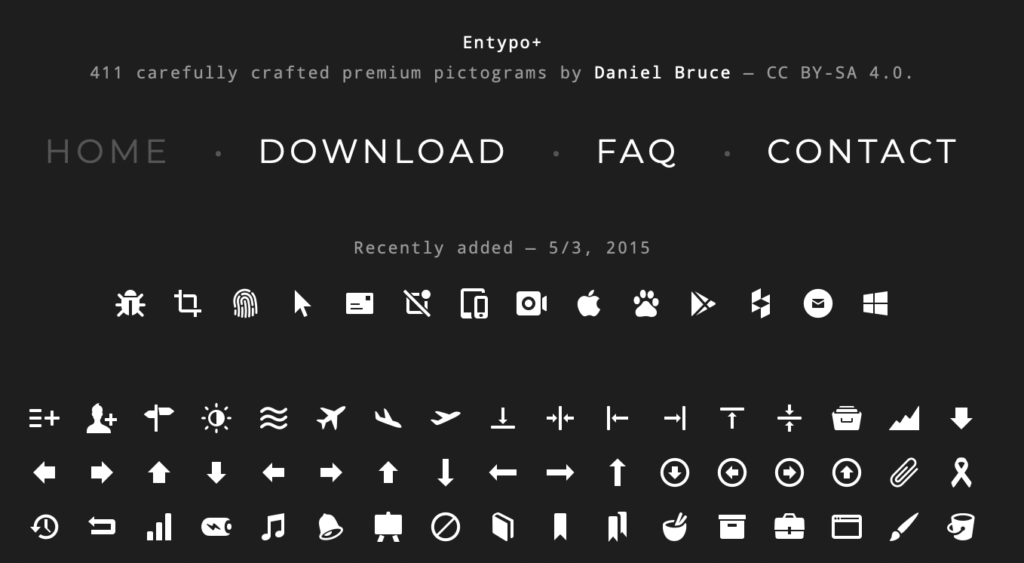 Entypo offers 400+ pictograms and icons. The icons can be used for personal and commercial use with attributions.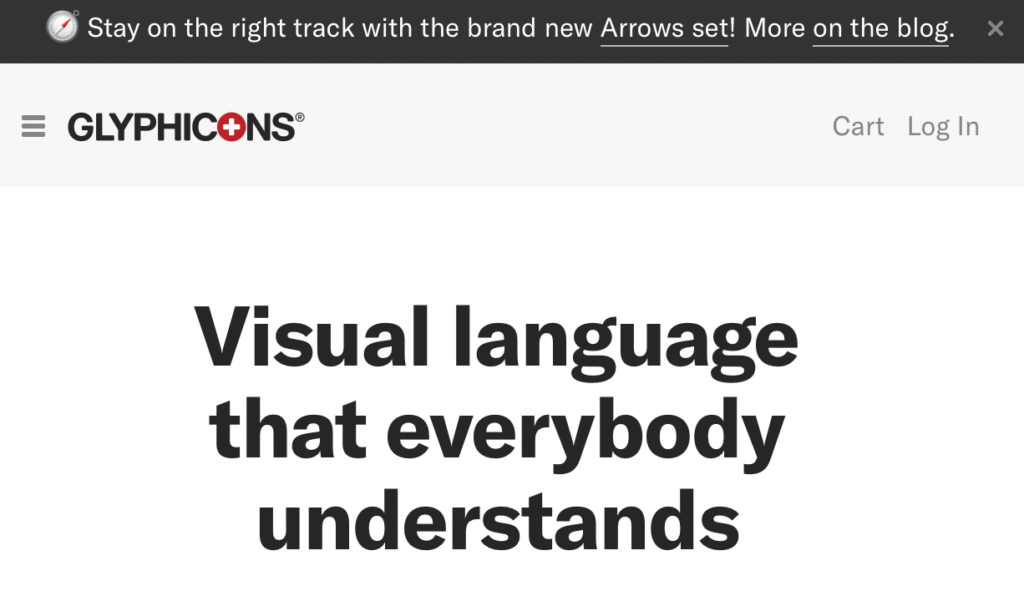 Does your project need minimalist, monochromatic icons and symbols? Glyphicons is your way to hundreds of free icons in PNG format.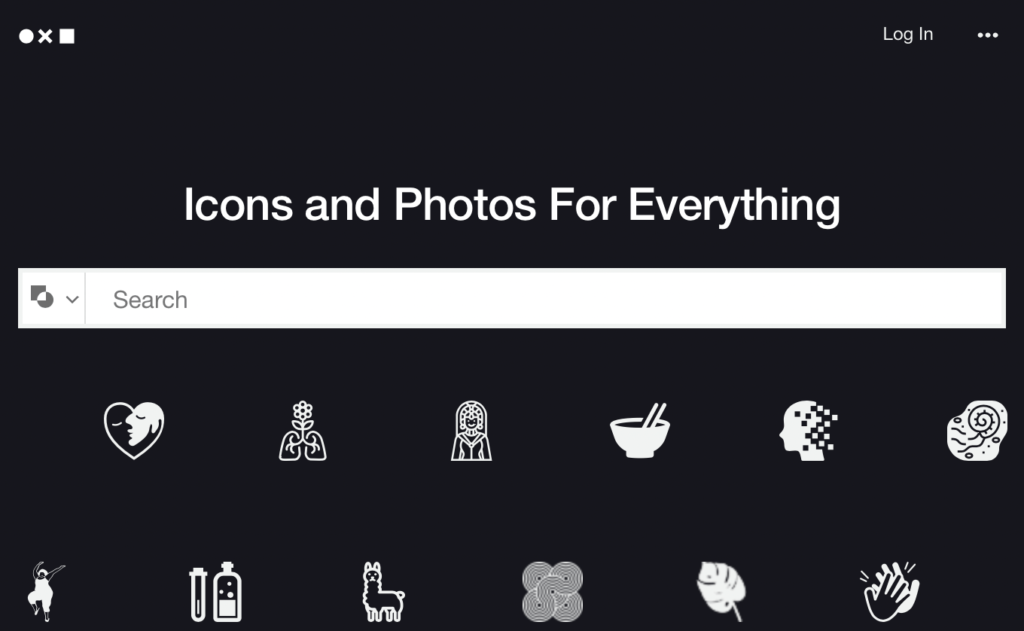 As the name suggested, NounProject offers high quality, easy to download, and search icons. You can use them for free by giving due credit to their creator.

1001 free downloads specialize in flat icons that are lovely and whimsical graphics.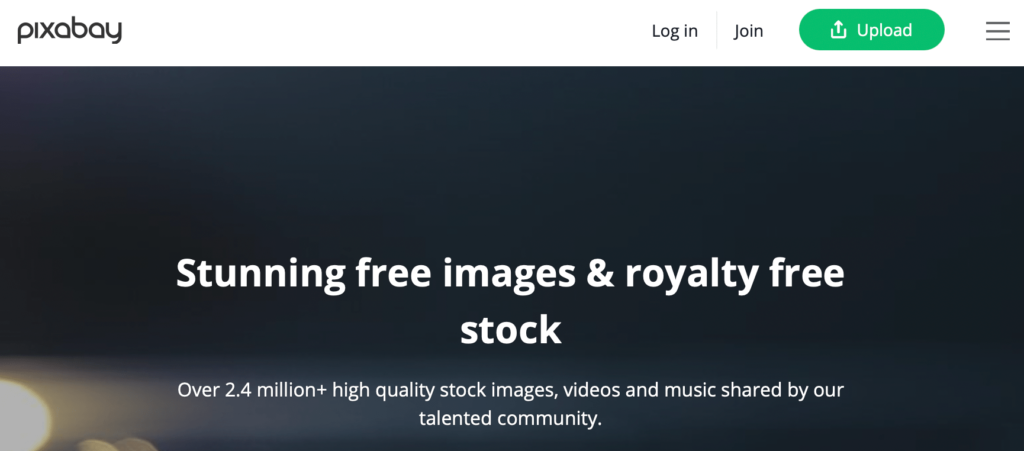 Pixabay is free to use website with stunning and impactful icons.

Squid Ink graphic assets library has about two thousand vector-based icons that are creative, scalable, and colorful. Without paying a single dime, you get access to 50 icons for unlimited personal as well as commercial projects.
Graphic Design App With Free Icons, Stickers and More
Looking for an app to create simple graphic design with? Check out Collart, an all-in-one Photo Editor, Collage Maker and Graphic Design app on iOS. With over 1000 free icons, stickers, backgrounds, templates, designs and more, it makes designing on your iPhone or iPad fun and easy. Download Collart now to try it out for yourself!

👉🏻 Follow Collart: Facebook | Instagram | Twitter | Pinterest | YouTube | Website | TikTok