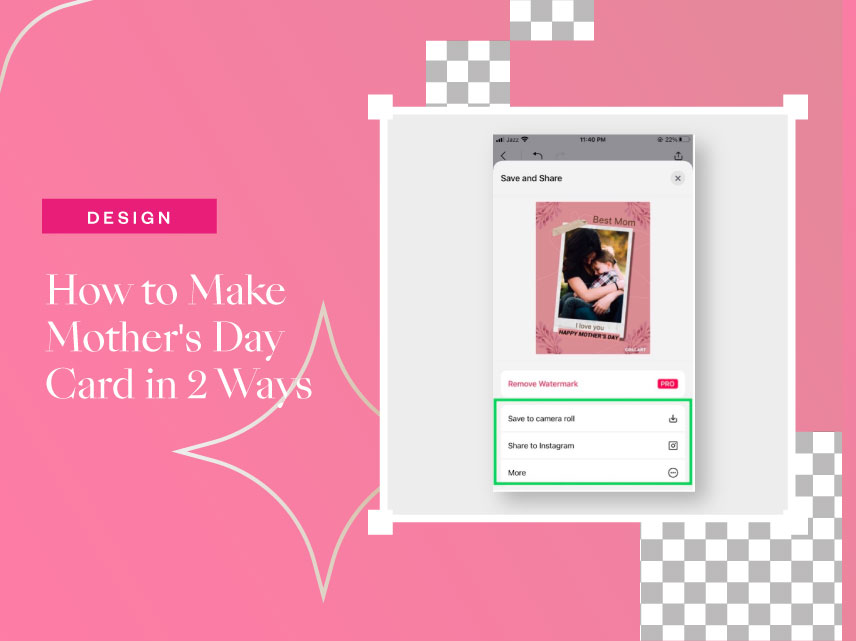 How to Make Mother's Day Card in 2 Ways
In general, Mother's Day offers the opportunity to show a special person in your life how much they mean to you. If you can't say it in person, a Mother's Day card is a good way to express gratitude for a life well-lived and wish her a Happy mother's day. This article explains how to make Mother's Day card for free!
Loved ones will always mean the world to you and make you feel special. However, such cards can give even more meaning than usual.
A mother's day card is the perfect occasion to start something new and create something that will make you proud.
A personalized mother's day card is likely to be one of the most treasured gifts. The reason is simple – it will leave an impression that will last a lifetime.
How to make a mother's day card? Why spend the money on an expensive card when you can create something durable and cheaper?
Mother's Day is not an everyday event, so you should make unique cards to give as gifts rather than use a standard one every year.
How to make Mother's Day card for free?
You know how difficult it is if you've ever tried to design a Mother's Day card for free, especially if you're just not artistically gifted. But that's where Collart-free Mother's Day card maker comes in. It has a vibrant color palette, so it's worth trying out if you want to create an elegant Mother's Day greeting card.
Collart is a free photo editor on iOS that lets you add cool effects to your photos. You can use the app to add Instagram-worthy filters, such as colour effects and frames. Collart is available for iPhone and iPad.
Collart card maker is a great way to make your own mother's day card without professional software like Adobe Photoshop. Using Collart, you can easily design a custom greeting card with your photos and words. You can easily make a customized card in just a few minutes. You can also send and print your card directly from Collart.
The great thing about Collart is that it offers flexibility and freedom of design. It allows users to edit photos using various filters and effects quickly and easily. It has excellent editing tools, templates and photo libraries, and huge collections of filters and products. Users can customize the text on their photos to make them stand out. You can also remove background for free with the AI background remove tool.
Collart has tons of stickers and hundreds of built-in templates to choose from. They have downloadable templates for your favourite social media platforms, making it easy to find the perfect sticker.
If you have any worries about the imperfections of your photos for the Mother's Day card, don't worry, because Collart card maker also come with a built-in photo editor.
Now let's get on how to make Mother's Day card with Collart.
Option 1: By Templates
Making a card for your mum on Mother's Day is incredibly easy with Collart. Find a free Mother's Day card template. Upload your photos, images, or text, and use our free tools to make the most of your design. Its built-in templates have a range of styles, colours, and fonts to design Mother's Day cards for free.
Making a Mother's Day card is very simple, and it only takes a few steps.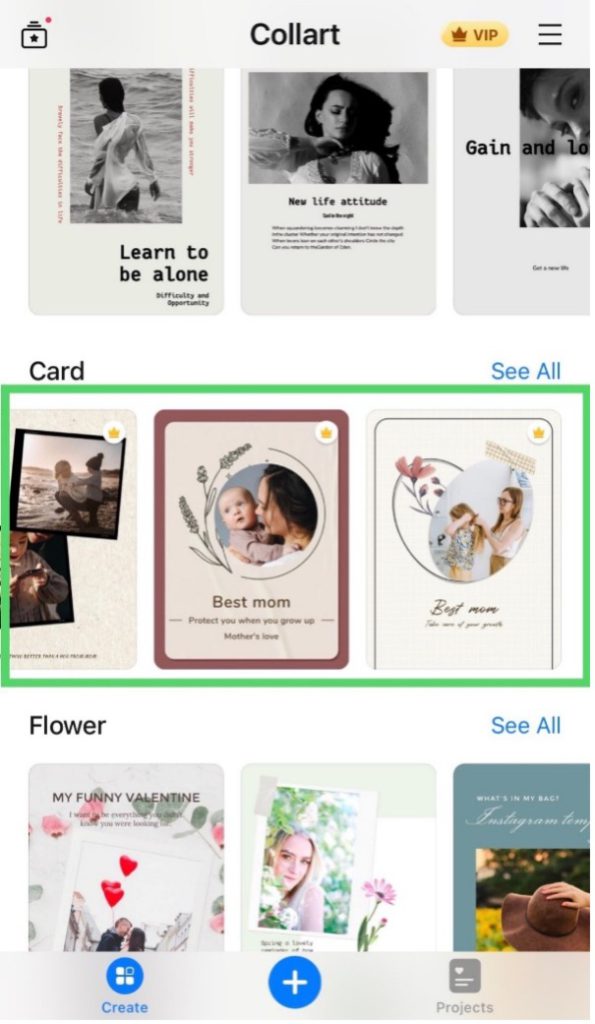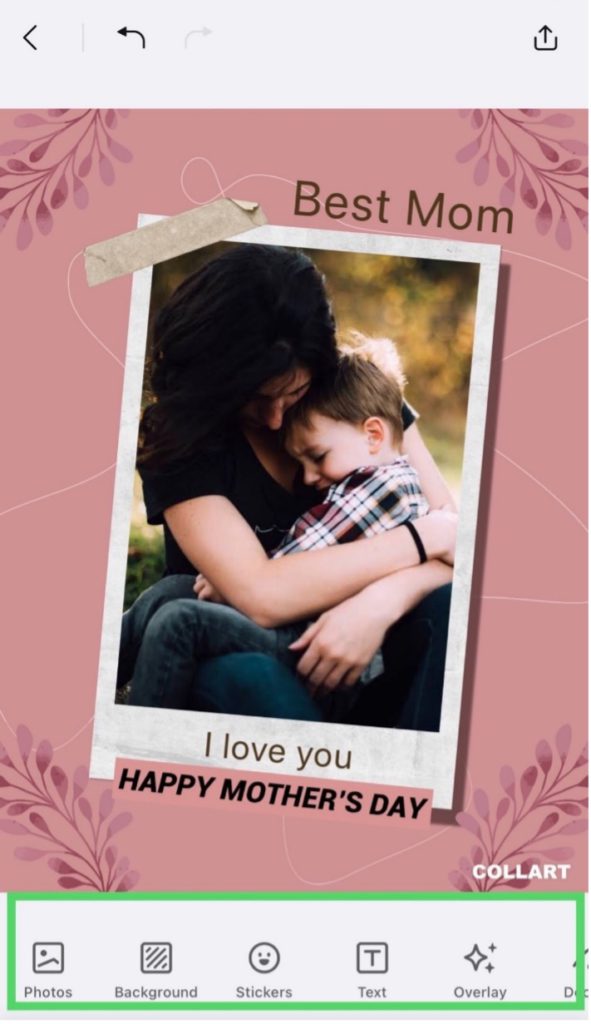 Once you are done with this, tap on the Share button on the top right side. Please save it to your camera roll or share it on social media.
Option 2: By Freestyle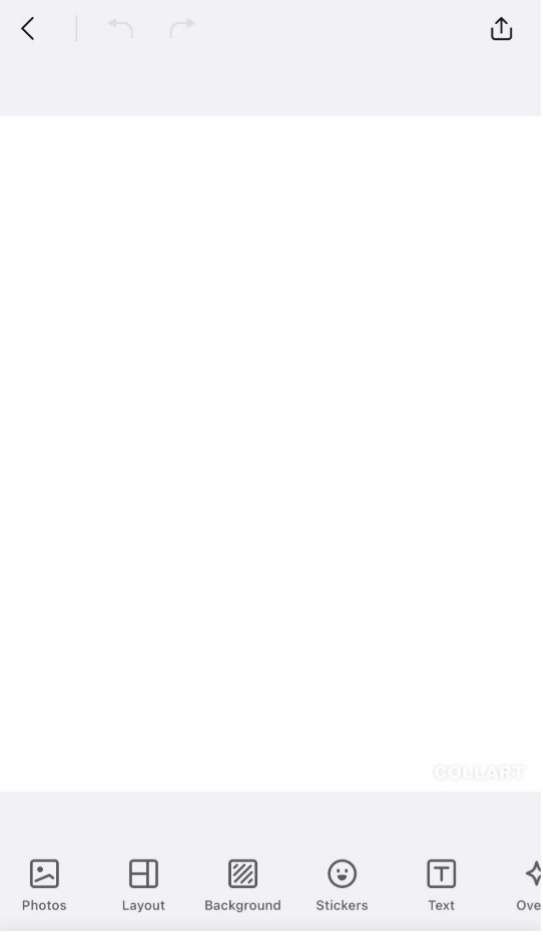 Tap on the option labelled "Freestyle" on the homepage menu.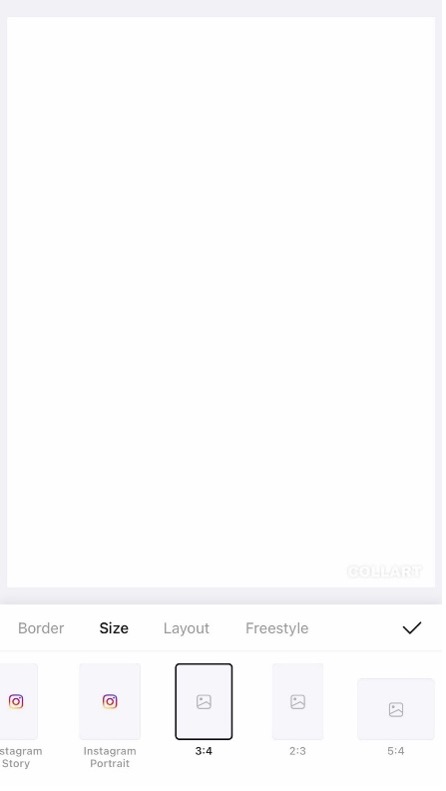 Then the first thing to do is to set the aspect ratio for our card.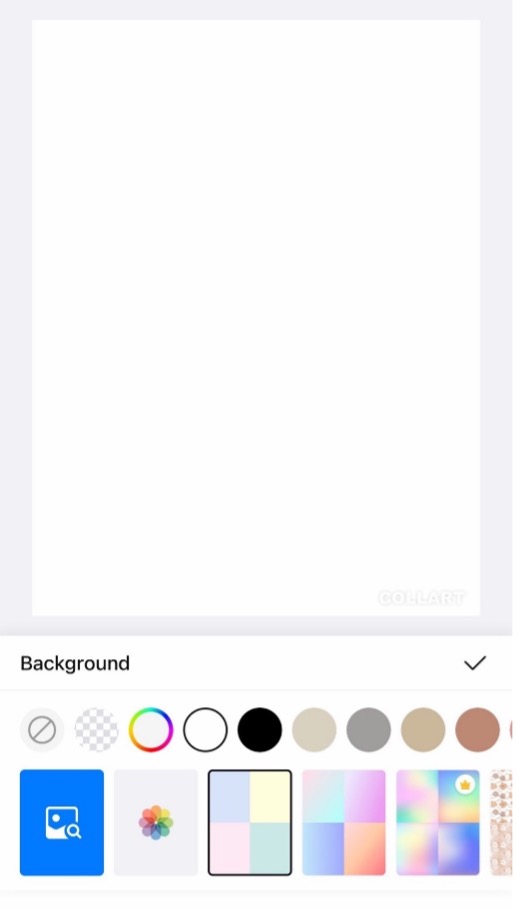 You can do a few things here if you like. Tap on the "Edit" button to go back to your image. You can start by choosing from the options at the bottom menu and then customize your card as you see fit. Set background and start designing your card.
You can add new photos, stickers, and texts to a canvas that you've made for your mom. You can change canvas size using the drop-down menu. Your mom will love this gift!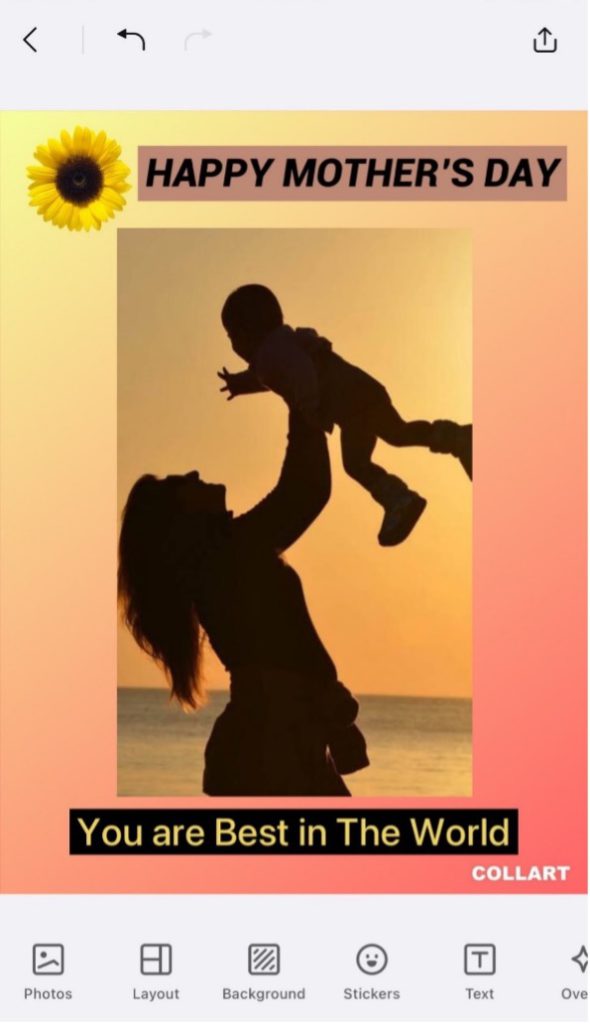 Once you are done with everything, save it and share.
Design Mother's Day Card With Collart Free Card Maker
Get inspired to design your own Mother's Day Cards, complete with your own design ideals and customisations. With Collart, you get to decorate your life with unique wallpapers, make your own cards for your loved ones! Most of all, make this mother's day special with laughter and your DIY mother's day card.
With Collart free photo editor app, you can easily remove image background, along with many other functions and tools you need to create your own invitation cards, to impress others! From photo adjustments, removing background and creating transparent images, Collart is the best card maker app you need for your iPhone and iPad to create your own DIY Mother's Day Card!

👉🏻 Follow Collart: Facebook | Instagram | Twitter | Pinterest | YouTube | Website | TikTok