41 Christmas Fonts to Use This Holiday Season
Christmas fonts are unique and special because they can add joy to your Christmas cards and projects. Most popular fonts have a festive feel that can set the mood for your holiday designs. In this article, we'll look at some of the most popular Christmas fonts and show you how the look and feel of each. Be sure to check out these fun fonts!
It's the perfect chance to spread some festive cheer by writing warming words on invites, gifts, or home decor! What makes for great font pairings? The perfect pairing is the one that complements your design without being too distracted from its focus. Let's get started!
41 Interesting Christmas Fonts to Use
These 41 Christmas fonts make the perfect gift for your favorite designer this holiday season. They're all hand-crafted and will look great on any project you have in mind.
1. Julius Sans One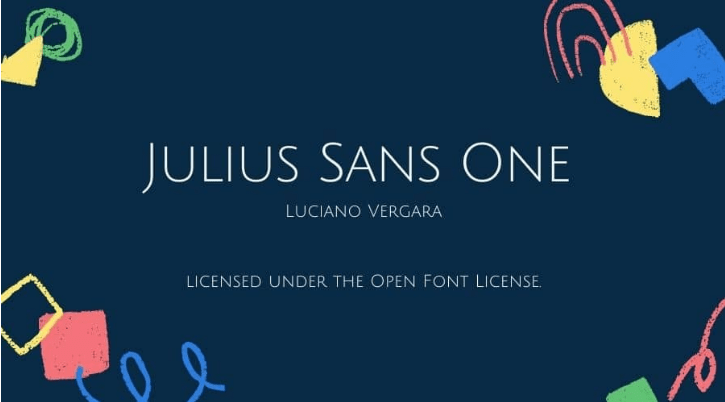 When it comes to body copy, you want a typeface that will contrast with the main headline. In this case, we use League Gothic for its solid lines and legitimate concern over legibility in tight spaces–a perfect fit!
2. French Script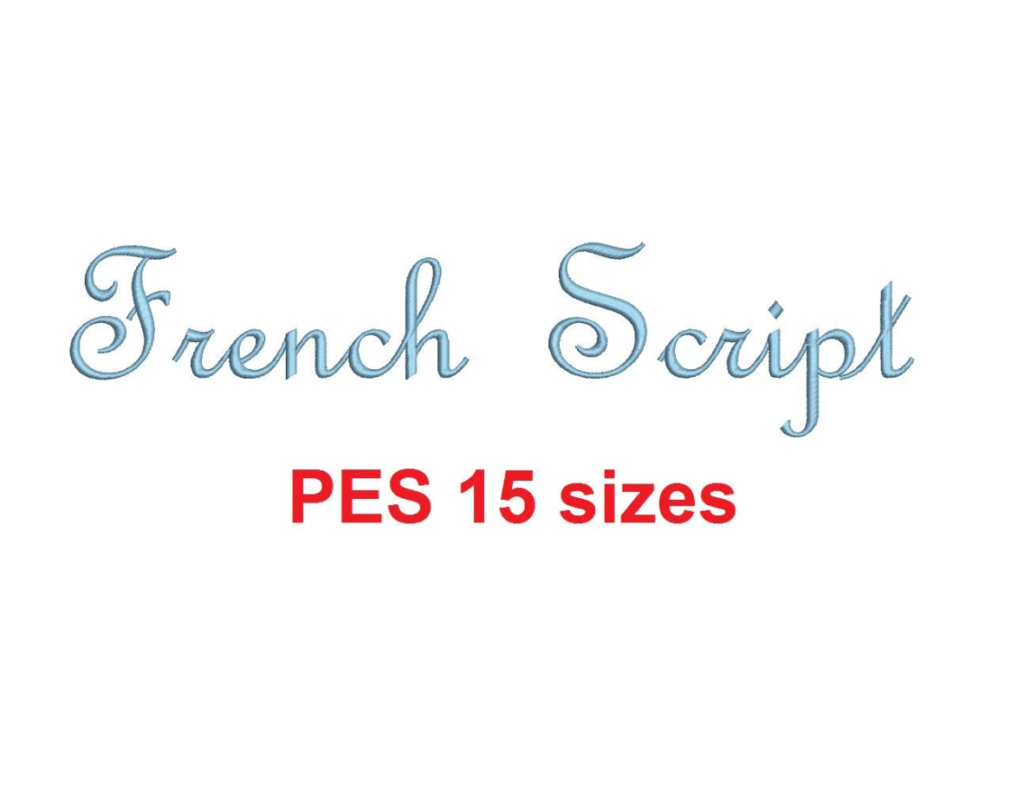 The ability to cast a spell with your words is only one part of what makes classical fonts so great. The hand-drawn style and elegant curves make them captivating while also easy on the eyes!
3. One Starry Night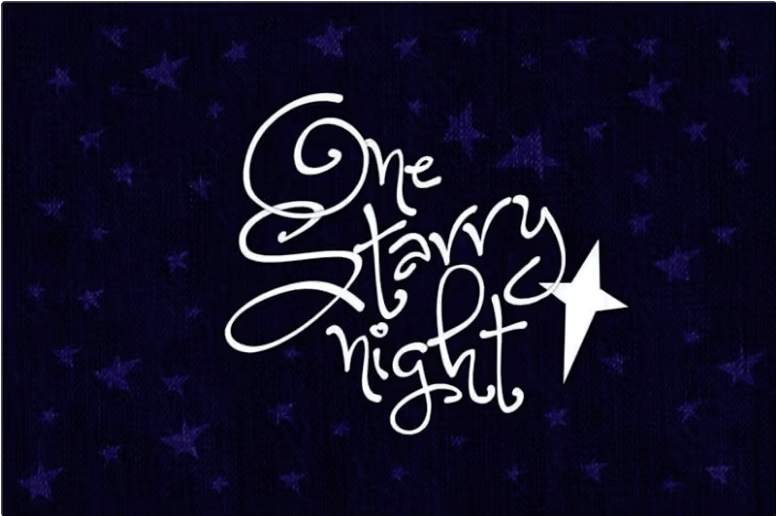 This font is very fun to read because of its creative letterforms. The swirls and swoops give it energy while also making sure that the typeface isn't too overwhelming for users who aren't huge fans of experience in hand lettering but still want something eye-catching on their projects nonetheless!
4. Catalina Anacapa
It has slab serif and sans styles with small caps for each letter, making it perfect for vintage designs or something more modern like up-to-date art.
5. Rude Cookie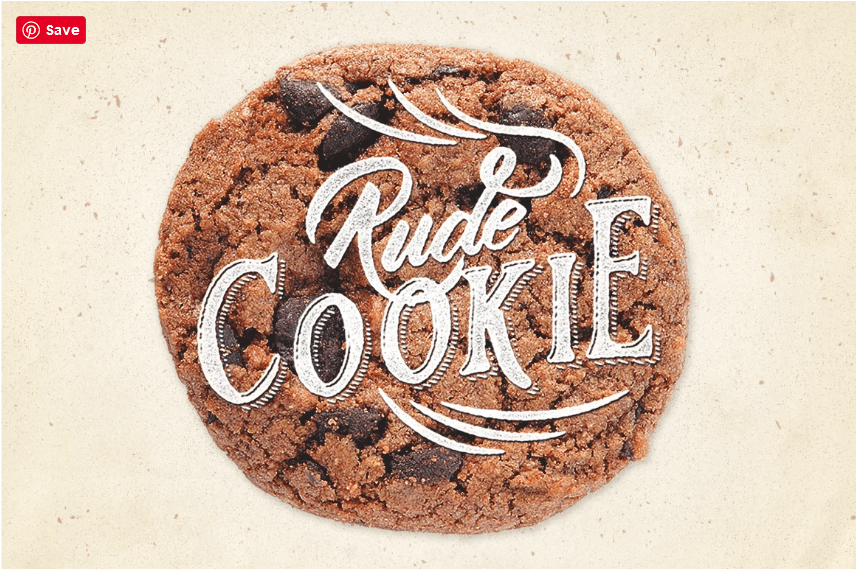 Rude Cookie is a hand-drawn, serif font with many alternative characters. The pack also includes bonus typographic quote posters and ornaments in vector format so you can customize them for any design project!
6. Libre Baskerville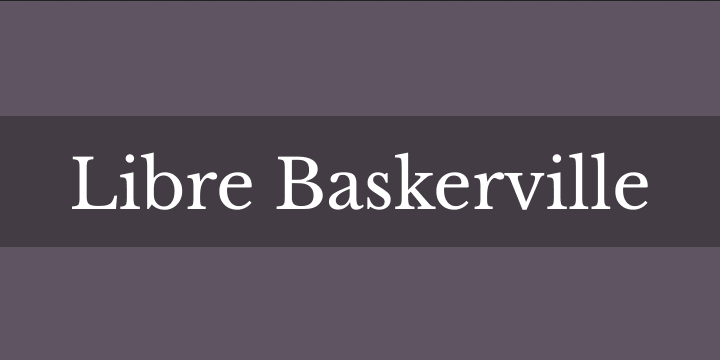 One typeface is often enough to create a cohesive brand, but having too many trends can be confusing. However you choose your font style- sans serif or script; hairline weight, or Gothic numerals -using one across the board helps set standards for how everything else on your website should read and look like
7. Sentinel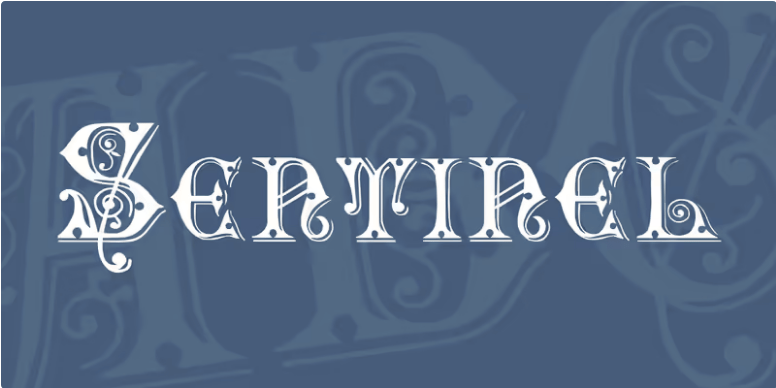 This font is a whimsical, old-fashioned typeface that looks great for its complexity. The classic drop cap stands out more than the other letters of this elegant script. It creates an intriguing contrast between them all while still reminiscent of holidays past with its happy memories sure to bring back some warm feelings too!
8. Bebas Neue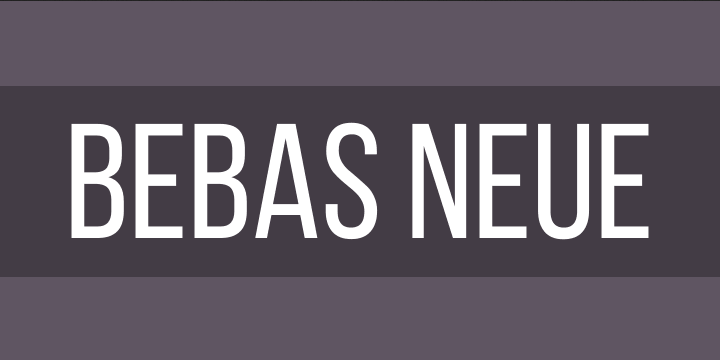 Bebas Neue is a clean design that makes it easy to use for headings. The rounder corners make Bebas stand out, while Montserrat provides another style and dimension that ties the two together with its crisp lines into one cohesive piece of work – or rather an excellent heading!
9. Hello Christmas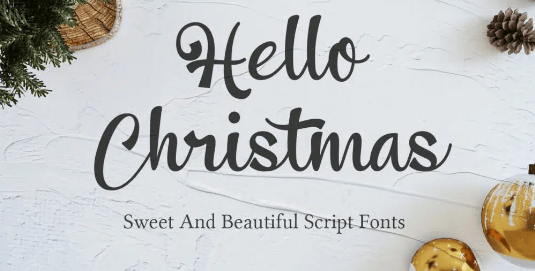 The Hello Christmas font family is perfect for making your work look more professional and interesting. You can use it in invitation designing, logo design, or event photography. Advertising with a handwritten touch will stand out!
10. Mountains of Christmas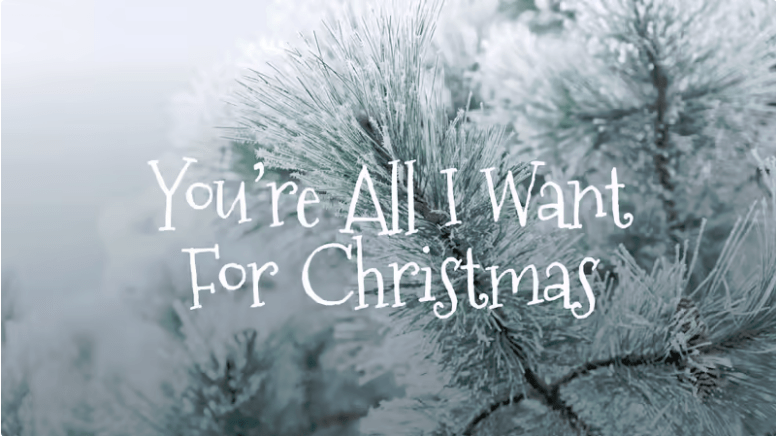 The playful and carefree feeling this font provides can be seen in its subtle serifs paired with a soft curving. It would work nicely for holiday illustrations, often filled with joyous scenes where people enjoy themselves outside of their regular lives on holidays like Christmas or Thanksgiving Day.
11. Carnica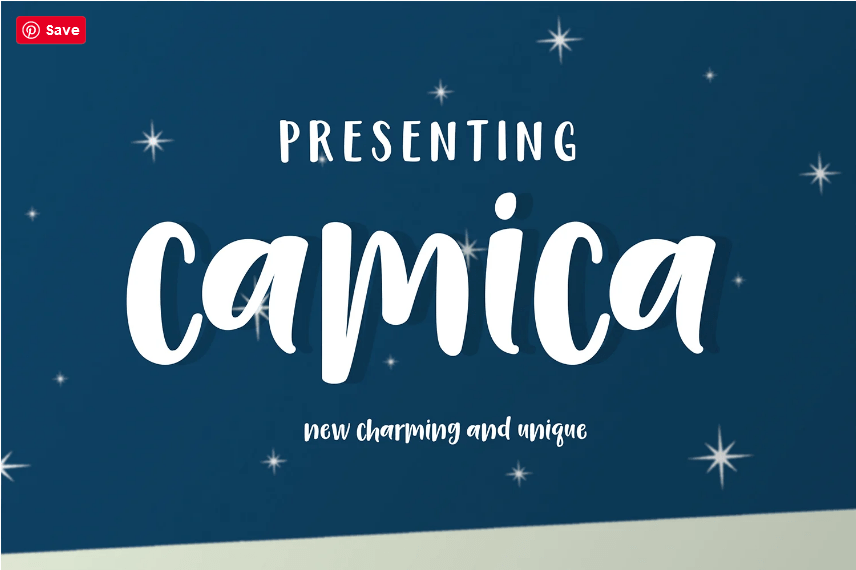 Carnica is the perfect font for all your creative needs! This set features both upper and lowercase forms, with multilingual support to help you out.
12. Lora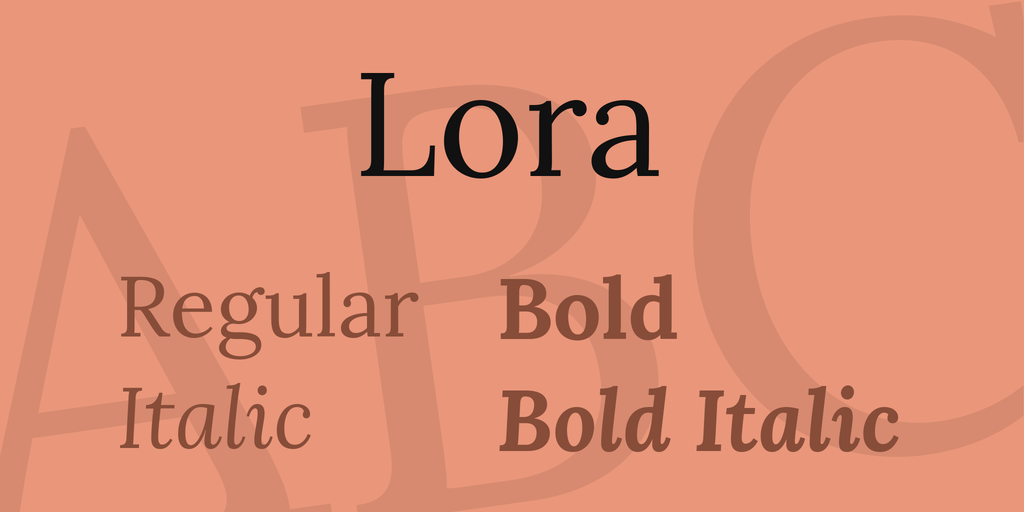 The Lora typeface is both elegant and sophisticated. It has a very feminine charm when used in combination with regular and italic letters, making it perfect for an edgy look and something sweet about them too!
13. Charcuterie Cursive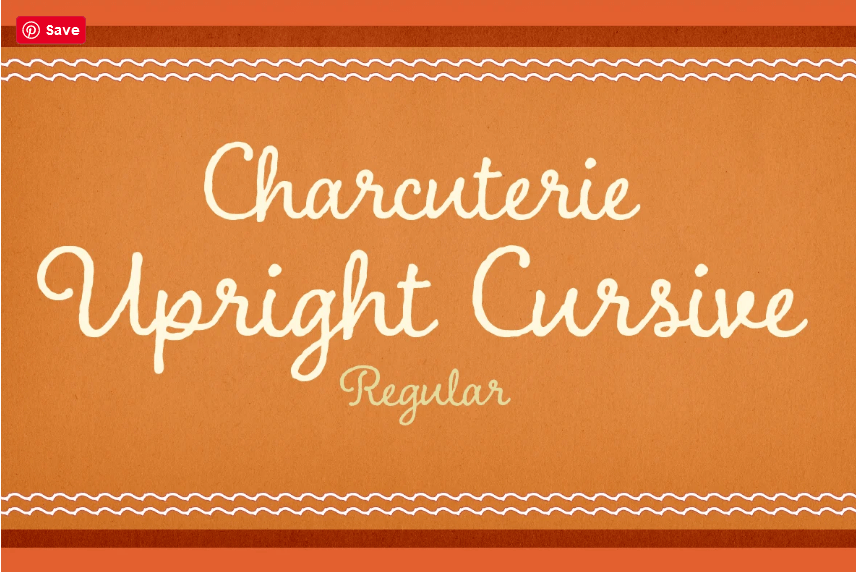 It is an upright script font with small imperfections for a rough, hand-lettered feel. With 275 swash and alternate forms, this set will make your work stand out from the rest!
14. Harrington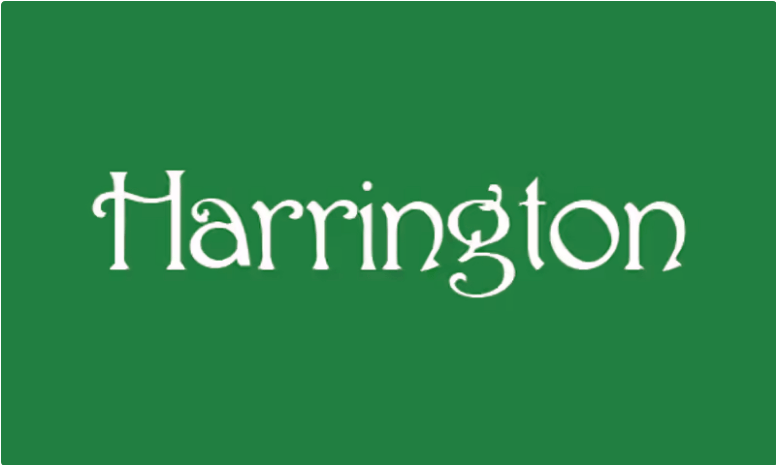 It has a sense of fun and is clean yet still decorative with slight slants. The font works well for headings but also holds its own when used in individual text blocks!
15. Malisia Script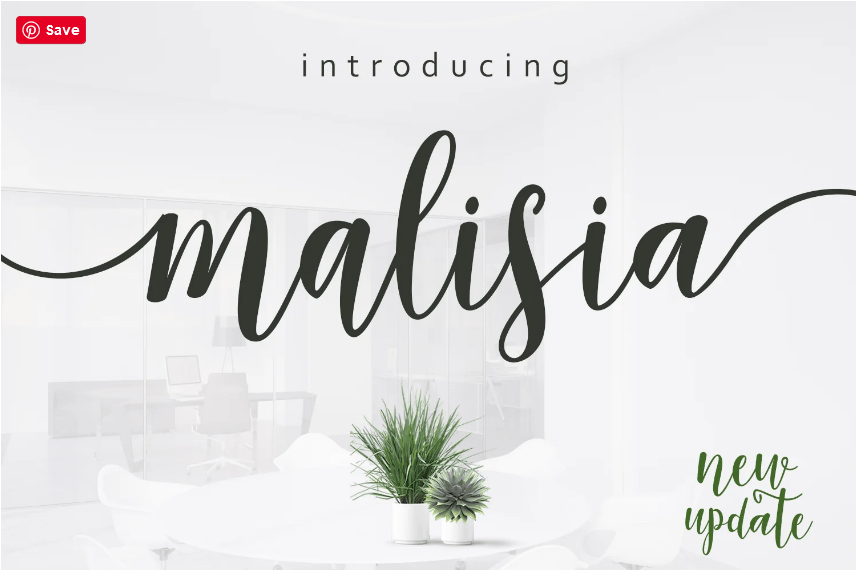 What if your favorite fonts were made by hand? That's exactly the feeling you get when using this typeface, which was designed to look like an elegant script written in capital letters with a soft capital letter.
16. Roboto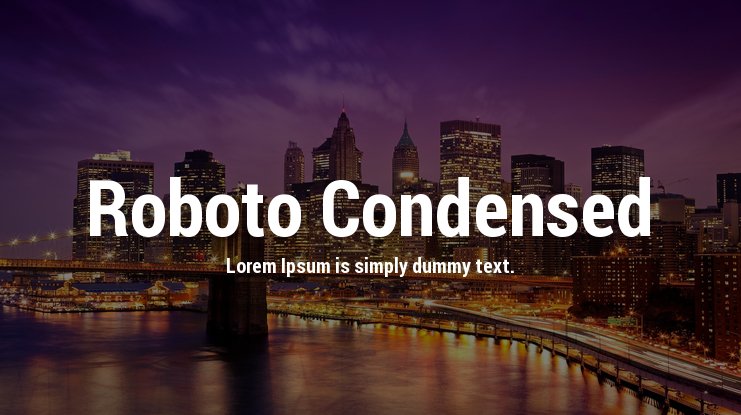 The Roboto Condensed typeface is a perfect match for body text. It makes wonderful headings that will catch the eye and draw you into their message with ease when applied in bold!
17. Navidad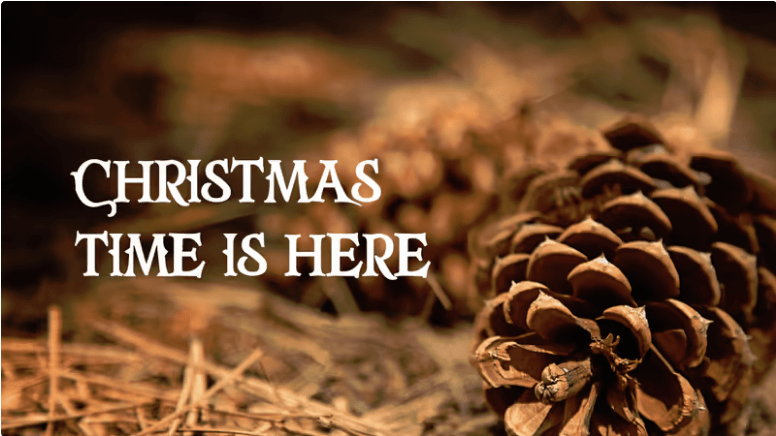 Navidad is a typeface that has been specifically designed to be simple yet still festive. The decorative serifs add an extra touch, and little tick marks inside each 'D' also have their decorative element for this font design.
18. Fiestalogy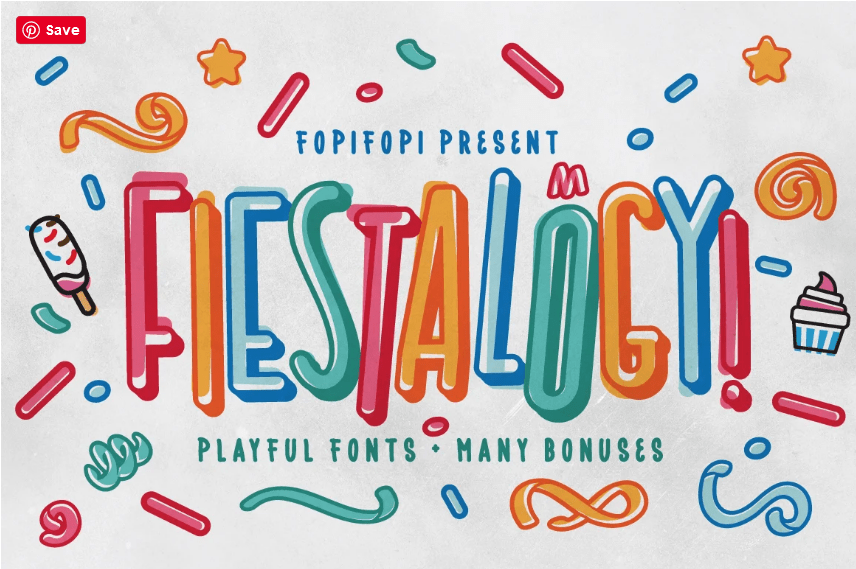 Fiestalogy offers a fun and festive font set that any business can create with their invitation or name. The crayon-like lettering style is perfect for what you need, whether it be an event invite or some decorations at your storefront! In addition, there are also special characters like swashes & icons, so make sure not to miss out on this deal before the end date!.
19. Party Lights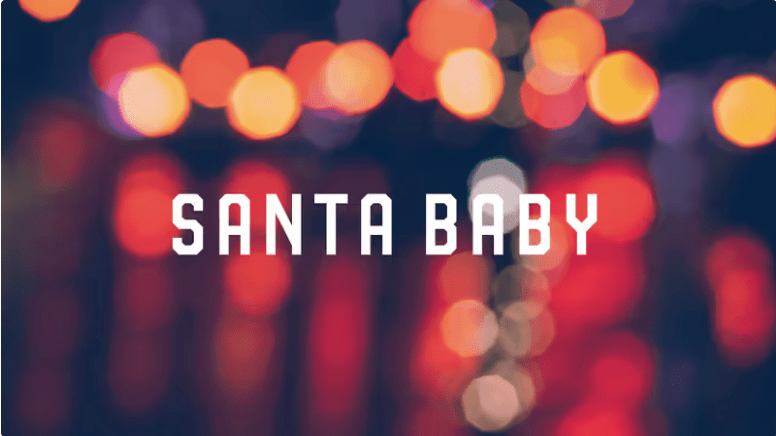 Party Lights is the perfect font for your holiday design headlines. Party Lights has bold letterforms with accents that help break up its cleanliness.
20. Sunny Winter in Texas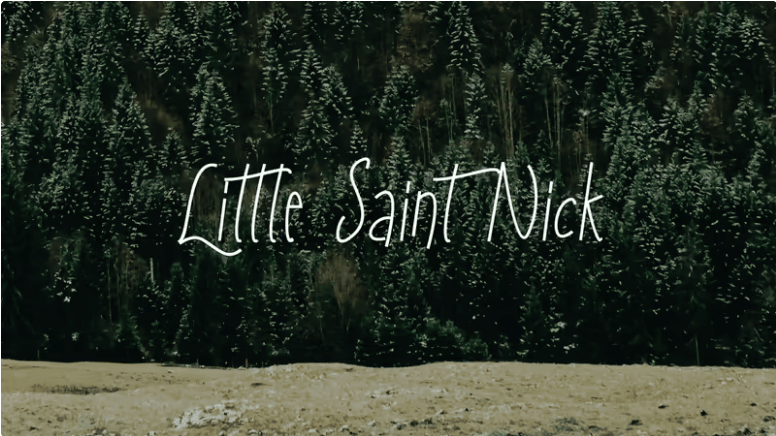 The typeface, Sunny Winter, is a thin and friendly design. The handwritten feel reminds people of the day's warmth while still maintaining its personal touch that would pair nicely with an accent font for more bold looks in your designs!
21. Holleigh Caps
This typeface is perfect for your Christmas party invitation. It has an elegant and feminine feel that will work well with the rest of your decorations, or you can use it as a singular focal point by using all caps letters.
22. Antrokas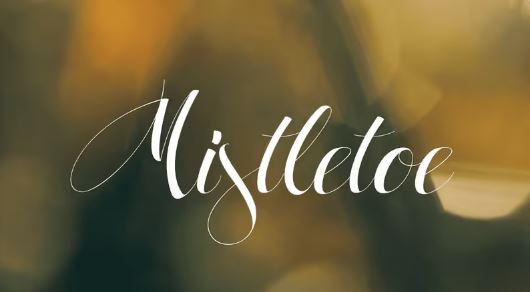 This font is a cross between brush and script. It has an elegant, polished appearance that will work for your holiday designs- perfect!
23. Candy Cane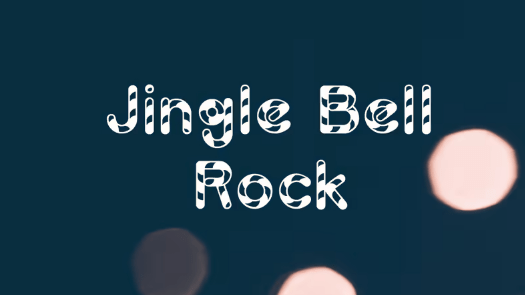 This font is playful yet professional. With their soft edges and elegant shading, the letters have just enough personality to stand out but not too much that they take over your design or message.
The Twists of Candy makes this font incredibly fun for any occasion! It's perfect whether you're designing Christmas cards- it has an old-world feel with all those swirls on top, packing up a package at work since everyone loves getting treats instead of boring things like memos.
24. Alex Brush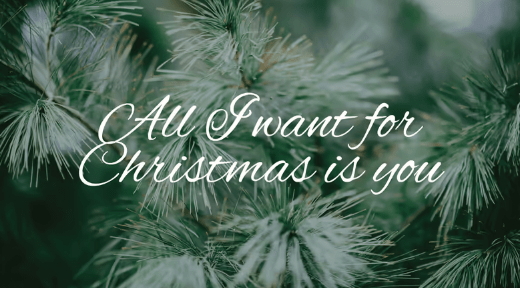 This Christmas font is perfect for use in headlines and short body text. The thick lines make it easy to read, almost like you're looking at the page from an old-fashioned book!
25. Always Here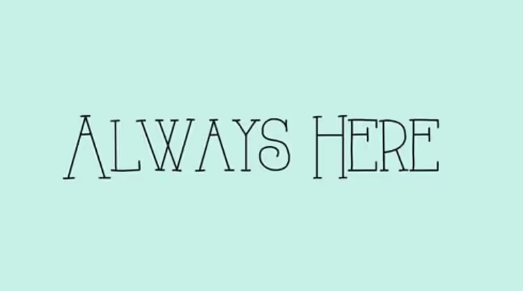 This font is perfect for the holidays because of its warmth. It's like you're looking directly into someone's heart and can see all their love in one direction, just waiting to be shared with others around them who need some good vibes too!
26. Harbell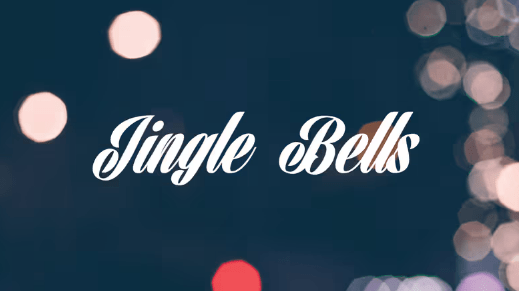 Impress everone this Christmas with a bold script design. Pair it up nicely by adding in some simple san serifs for balance, too!
27. Lavanderia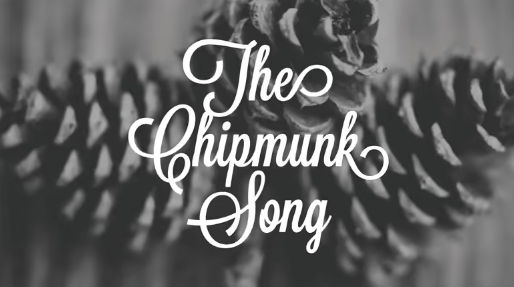 Lavanderia is a perfect match for any Christmas design. The simple layout and stylistic lines make this magazine an excellent choice when you're looking to add some extra flair without taking up too much space on your shelf or table!
28. Sofia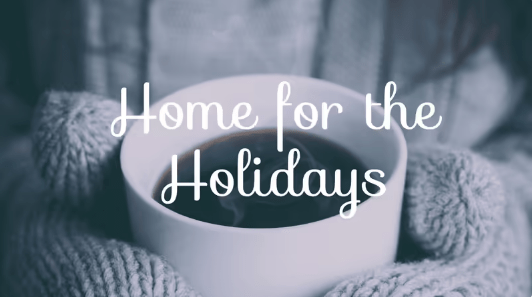 This font's elegant yet simple design makes it perfect for any occasion. The upright stance combined with highly legible letterforms makes the difference in readability that much more noticeable to your customers!
29. Landliebe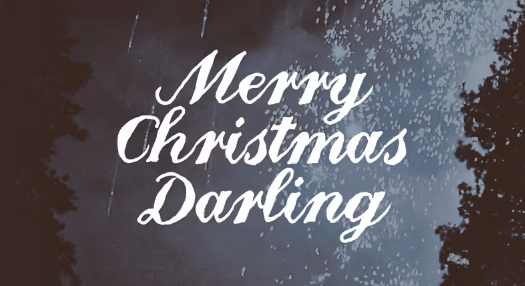 You can do the magic with this down-to-earth modern font. It would complement both traditional and quirky Christmas designs!
30. Maratre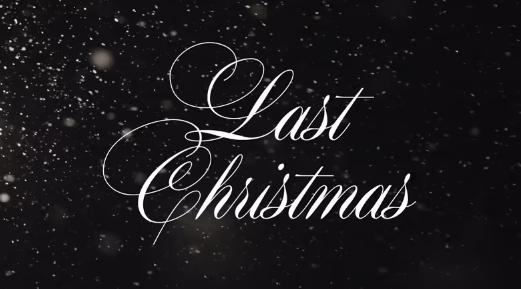 This calligraphic font is rich with beautiful loops and elegant flourishes, making it perfect for classic holiday greetings.
31. Thankful Script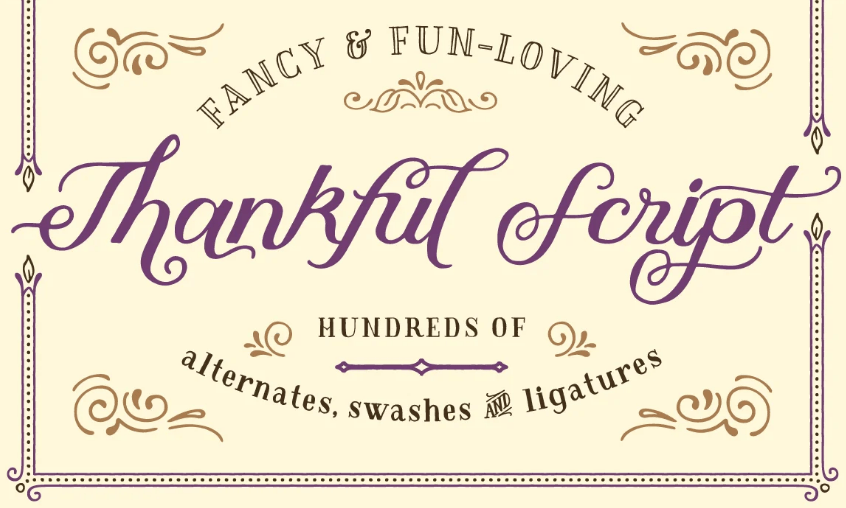 Thankful is a vintage-inspired script font that features hundreds of alternative styles, swashes, and ligatures.
32. Hultog Snowdrift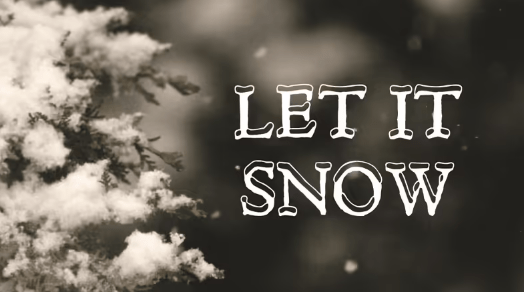 Give your design a touch of holiday cheer with this snow-capped font.
33. Christopher Font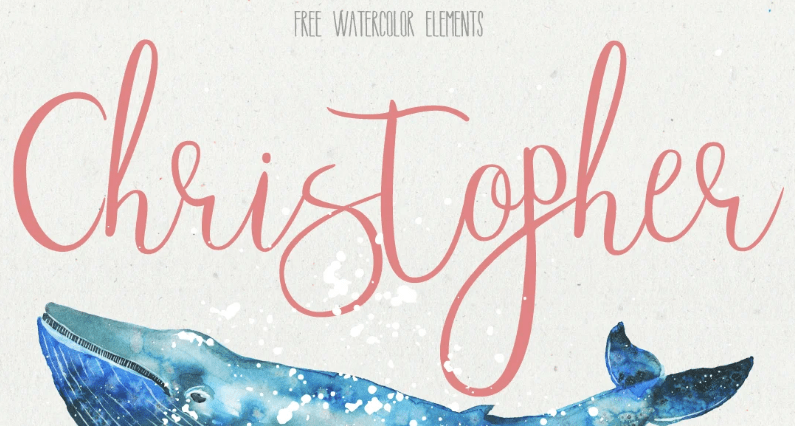 There are many ways to create a professional and eye-catching design with this font, from posters or invitations down to stationery. With both upright script letters and free watercolor graphics in PNG format that can be used inside of Illustrator & Photoshop, you'll never run out of ideas again!
34. My Dear Santa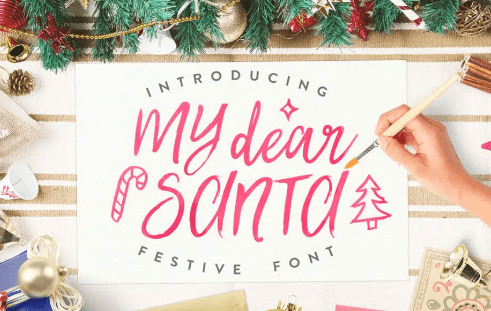 The all-cheerful MyDearSanta Christmas font is a hand-painted typeface that commensurates the festive spirit. It's perfect for writing invitations, cards, and gift DIY projects! Designwise it resembles the hand-drawn style with its various types.
35. Chicago Makers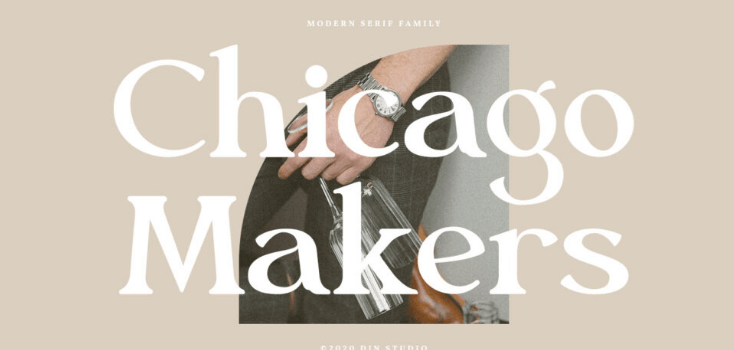 Chicago Makers has a serif font with modern writing styles perfect for logos, banners, and social media promotions. The varying weights of this typeface allow you to make your text stand out even more, so it can be seen on various devices such as phones or tablets!
36. EB Garamond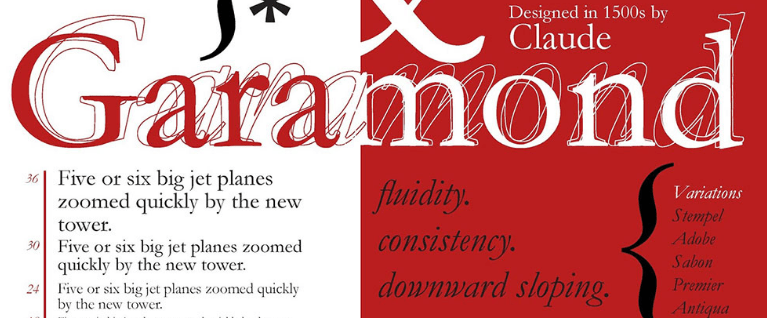 Hailing from before our modern eras, the original Garamond font is still popular today. This version of his work has held up well with new designs and technologies for letters nowadays!
37. Elgraine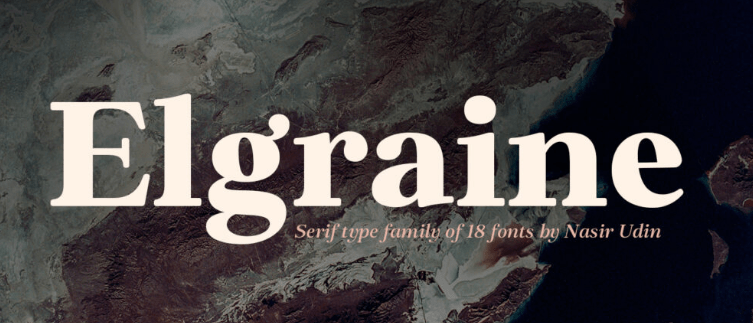 Elgraine is a modern, expressive font designed for beautiful branding. The extended character set supports over 200 languages!
38. Tempois Fine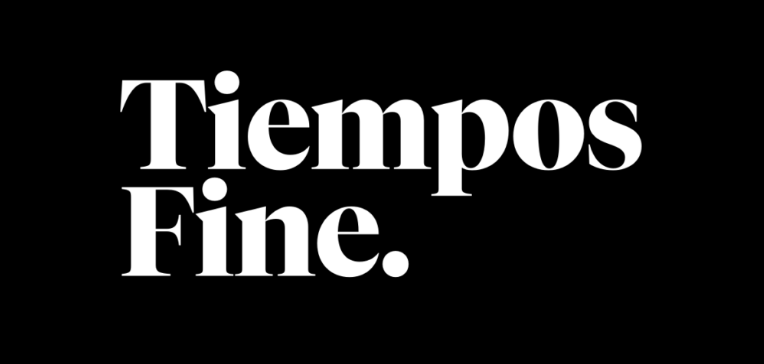 The Tiempos Fine typeface is a seriffed and cursive option designed by the Klim Type Foundry. It's perfect for use in large headings or easy-to-read body text due to its large margins, sharp curves on some.
39. Ogg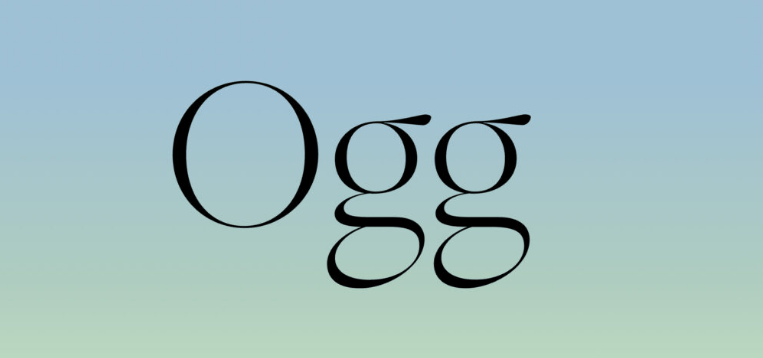 What makes Ogg unique? It's a font that takes elements from calligraphers, including swashes and discretionary ligatures. The result is an interesting mix for new-age brands looking to stand out with their design!
40. Joueux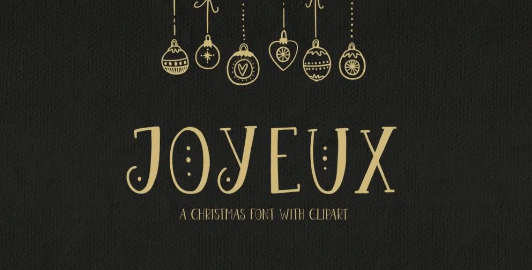 It's a joyous Christmas! This font is available for your next holiday card or presentation. It has all the necessary numbers, punctuations, and foreign characters you need, plus 52 delightfully cute cliparts that will match any design style beautifully.
41. Brasika Display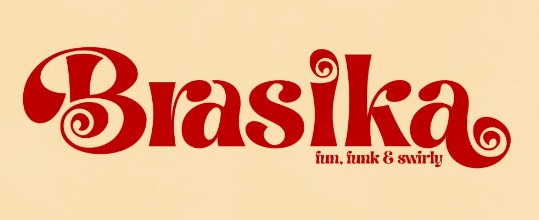 If you want to take your logo or magazine title from basic and boring, try out this fun font called brasika Display. This typeface can be used for many purposes: it's an easy-to-add value by ensuring that all information about a particular project is communicated.
Create Beautiful Cards With Christmas Fonts
The right typefaces can make or break your design. This blog post is a guide for creating the perfect font pairing and developing an overall personality that will resonate with customers! What better way to share your love this holiday season than with a personalized Christmas card?

👉🏻 Follow Collart: Facebook | Instagram | Twitter | Pinterest | YouTube | Website | TikTok