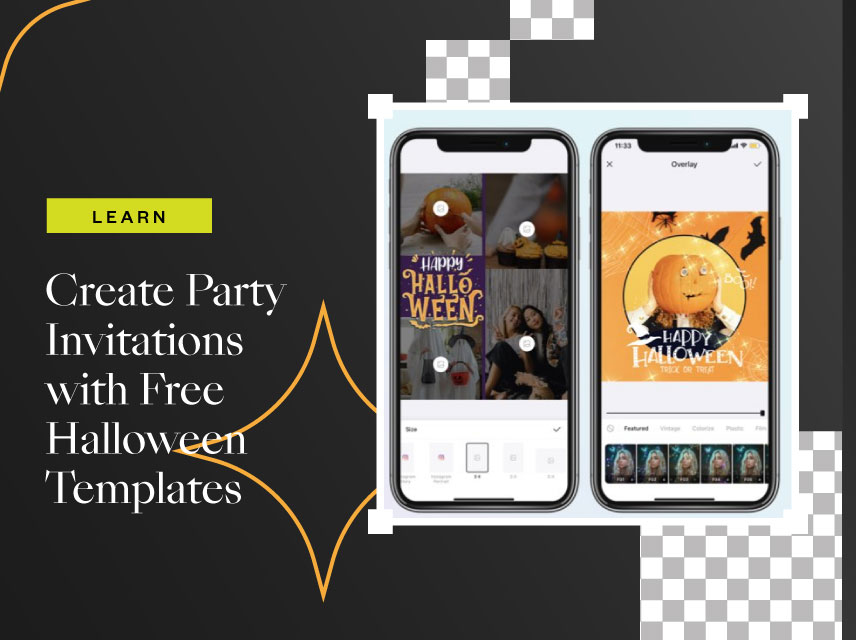 Create Party Invitations With Free Halloween Templates
Halloween is near, and if you plan to host a party, why not make your invitation out of the Halloween templates available in Collart?
Halloween is one event that the whole world is excited about. During this time, people are allowed to walk around the neighborhood in costume and party. Celebrating Halloween these days is not for children anymore but also for partying adults. Halloween is also a time that families gather and enjoy the company of each other. So if you are planning to create an invitation for your upcoming Halloween party, create it with the Halloween templates available in Collart.
What makes a good Halloween invitation?
If you are using Collart's Halloween template, you won't have to worry about the elements of your invitation. However, if you plan to do it freestyle, your Halloween invitation must be according to your theme (vampire, pumpkins, monster, etc.). Remember that the people you are inviting will be basing your party on the invitation, and you don't want them to be confused with the details.
That is the other thing that you should remember. Details of your party must be precise in your invitation. If there is an RSVP, the place, location, the date, and the dress code, those items should be mentioned on your invitation.
Benefits of creating your invitation
The best benefit when creating your invitation out of Halloween templates is that you will save tons of money. Graphic artists and printing is already a cost themselves, and if you create your invitation, great savings will await you. Aside from that, this is the best time to unleash your hidden creativity. If you are using the Halloween template that is available, you can just edit the elements and make it personalized. Perfect for beginners.
Design Halloween Invitations Using Halloween Templates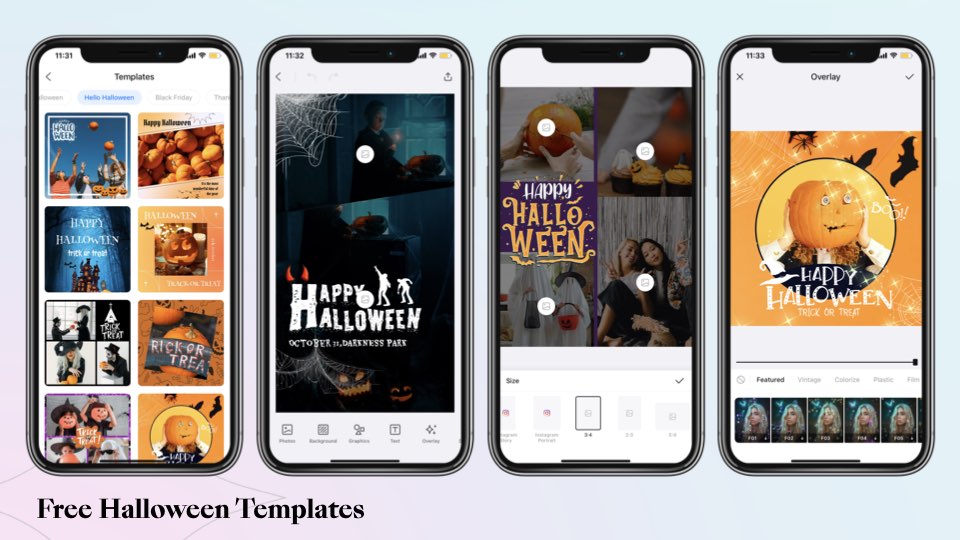 Choose Design Templates
Halloween templates are available under the Invitation Template section of the app. Just scroll to look for Halloween templates that are available in Collart.
Upload Pictures
Depending on your chosen Halloween template, upload the picture you think will best fit your invitation. You can edit these photos first before putting them in the template by using the same photo editing app.
Add Stickers
Collart has a wide variety of stickers available for you to use. Add them to the Halloween template to make it more personalized. You can put as many stickers as you want.
Add and Customize Text
You can add the details of your party using the text option of Collart. Use different fonts and pair them with each other.
What You Can Create Using Collart Free Halloween Templates
Using the free Halloween Templates available in Collart, there are many items you can make.
Greeting Cards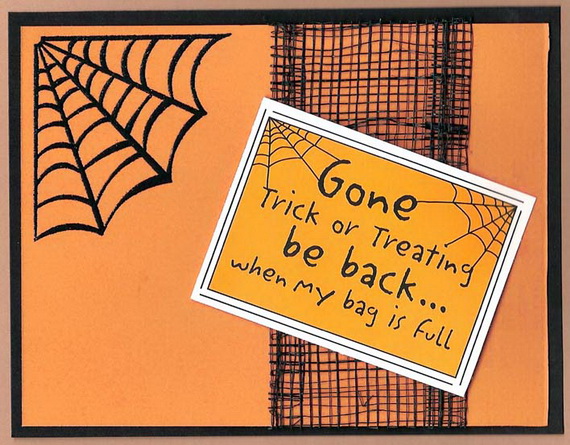 Greet your loved ones happy Halloween using the invitation card you created with the Halloween template
Posters
Create a Halloween poster by using the Halloween templates!
Event Announcements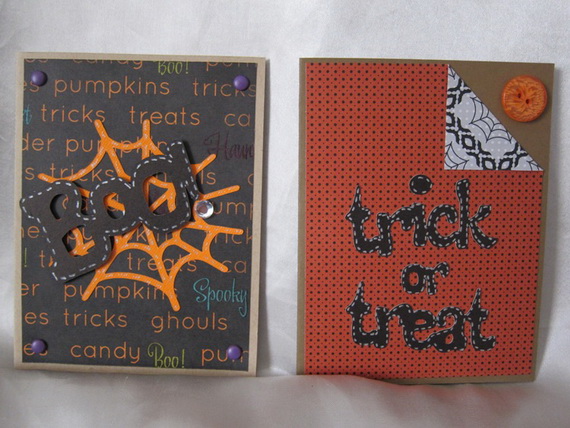 If your event is for the public, create an eye-catching poster using the Halloween template of Collart.
Try Collart Free Halloween Templates Now!
Collart is an all-in-one app that you can download on your mobile phone to edit your photos, create posters, and create invitation cards such as Halloween cards. With Collart, you can easily edit your photos on your mobile phone. There is no need for professional photo editing tools such as Adobe Photoshop. The best part of this app is that it is a free photo editor and free collage maker.
Collart has so many features yet has a user-friendly interface. Perfect for beginners out there. There are a lot of templates to choose from if you are planning to start a project and you don't think you have the creativity to do that. You can create posters or invitations in freestyle or just use the many free templates available in Collart.
With the free Halloween templates of Collart, creating these invitations or posters for your Halloween party is so easy. Download Collart now and create the best Halloween card design for free. This free photo editor is available on iOS.

👉🏻 Follow Collart: Facebook | Instagram | Twitter | Pinterest | YouTube | Website | TikTok