How to Make an April Fools Meme on Your iPhone?
The simplest way to prank someone is to create an April Fools meme with your iPhone! We all love to play tricks on friends and family on April 1st (or any day for that matter). Sometimes, it can be difficult to come up with a joke that isn't too complicated, expensive, or time-consuming.
April Fools' Day is celebrated annually on April 1st by playing a practical joke or creating a hoax, usually a short story, to an unsuspecting audience. Derived from the French "Poisson d'avril," which means "The fish of April," With no specific form, people across the globe come up with their pranks with friends and family.
Make Your Funny April Fools Meme!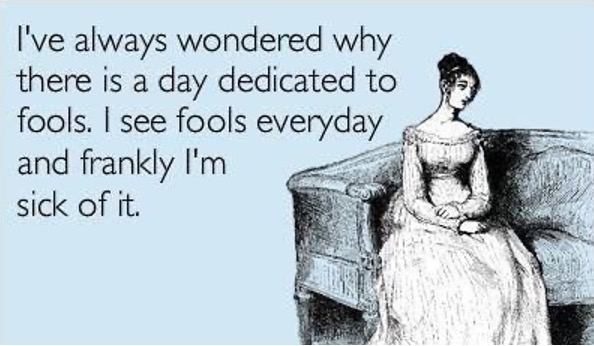 Many people like to spread these jokes to others on April fools day by sharing funny memes. They want to do that because they can make somebody laugh or impress them in this way. One of the ways we have fun with April Fool's Day is by sharing funny April Fool Memes with your friends or in your social circle, But people usually share them on social media like Facebook, Twitter, and Instagram.
For those tired of spending hours trying to make a good April fool's joke, Collart meme editor is here. This is a free photo editor on iPhone that can help make a meme easily. You only need to select a photo from your phone library, edit and upload it. Collart has different types of templates for you. You can edit any image available in Collart to make your own meme. It is straightforward to use and a free collage editor on iOS.
Easy Photo Editor to Create April Fools Meme
Collart makes it easy to create memes because you don't need fancy apps like Photoshop or Illustrator that usually require an expensive desktop computer or laptop with lots of RAM and hard drive space.
Collart is very easy to use. All you need to do is take any picture and add 6-12 of your text related to the image. All done. This meme is ready, and you can save it in your photo library or send it via e-mail. Creating a meme has never been this easy before now.
Collart is not just another photo editing tool; it's the ultimate meme generator. With all the necessary tools, you can now express your feelings, share them on social media, and make people laugh. It is indeed the best way to create the most amazing memes ever!
3 Easy Steps to Make Your April Fools Meme
Import Your Photos to Collart Meme Maker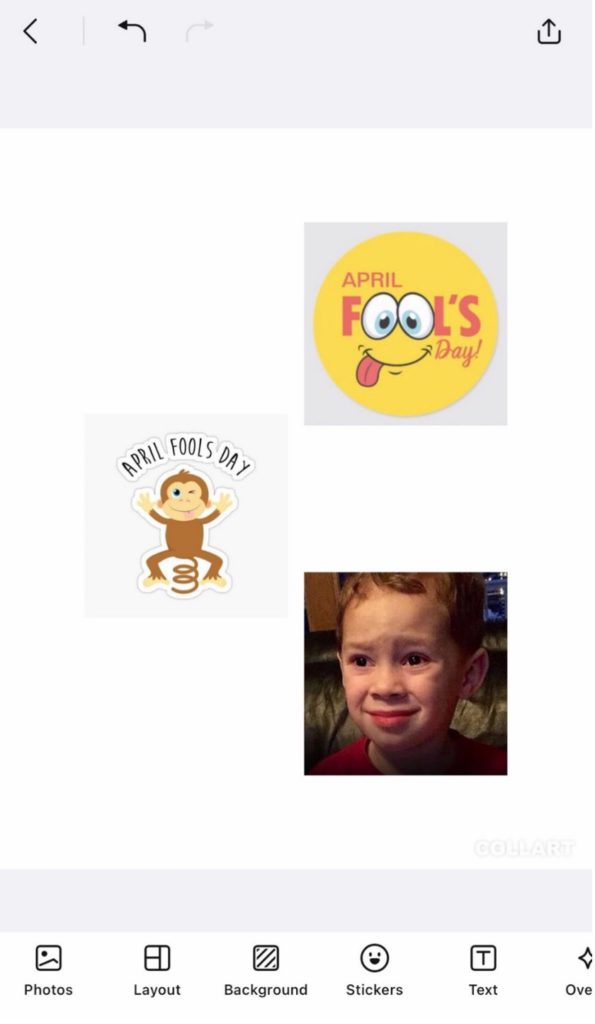 The very first step is to Import your photos to Collart so you can start. After that, you can start editing some of the images to make an April fool meme. You can either import the photos from your camera or take the pictures with your iPhone and import them to Collart.
Customize Your April Fools Meme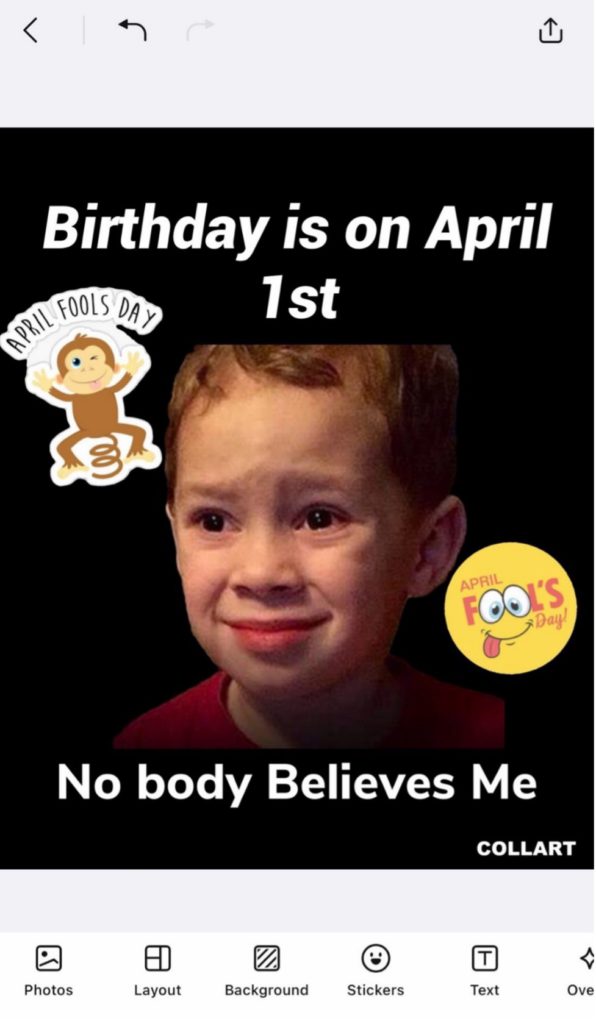 Add text. Make your meme more engaging. Simply add April Fools day quotes that say: "Haha, April Fool!" on them. Now it's time to give a final touch, customize your memes by adding some stickers. They can be used on Instagram, Facebook, Twitter, and many other social networking sites. Add stickers from its vast library and remove the background if needed.
Save and Export Your April Fools Meme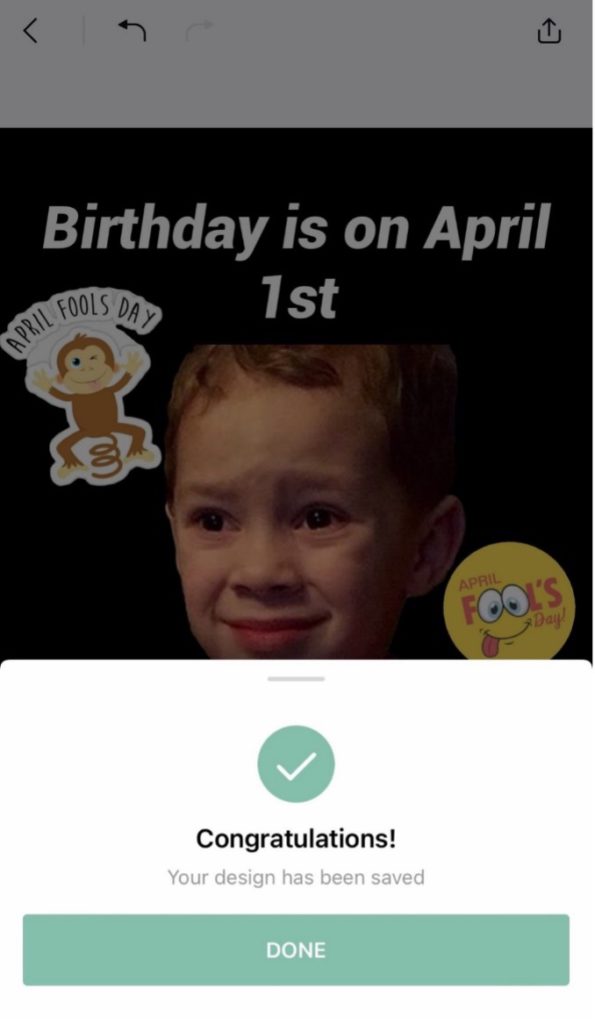 Last but not least, tap on the top right corner of the screen and save your meme to iPhone's Gallery or share it on various social media platforms.
Create Your Own April Fools Meme With Collart!
You should always be creative and try to come up with the best idea with your friends and family. You can easily create a meme by using Collart, the best way to go after making your own April fool memes. Memes have a long reach and can also be shared with friends and family. Download Collart on your iPhone to start creating memes effortlessly.
Make a meme easily with Collart free photo editor and collage maker app today! We can't wait to see you put your creativity to test – show us the best memes you can create on Collart – we want to see them!

👉🏻 Follow Collart: Facebook | Instagram | Twitter | Pinterest | YouTube | Website | TikTok