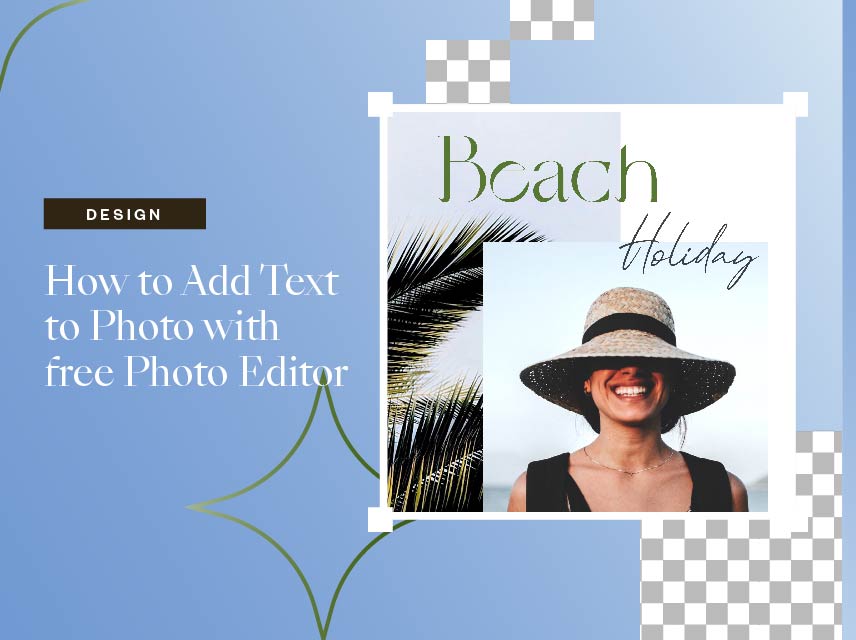 How to Add Text to Photo With Free Photo Editor
Add text to photo will create a photo text collage. A photo text collage is a type of design technique used to display visual elements collectively in a creative and strategic layout. A collage consists of pictures, artwork, photographs, textures, and other objects collectively on a large template or canvas. We live in a digital world where digital collages are a popular choice. This popularity can be done with good photo editing apps.
Some elements make an eye-catching collage. Good collages always convey a mood and a general theme that your reader would compliment instantly. Adding text to an image in a collage always makes your collage stand out in a crowd. A photo text collage is way different from than ordinary collage because it enhances creativity with the add text to photo. The best thing about adding text collage is that it can be created on every occasion, whether it's an anniversary card, birthday, wedding, greeting card, or anything. Add text to photo suits on all occasions. We have collected some measures for adding text to photos.
Tips and Tricks to Add Text to Photo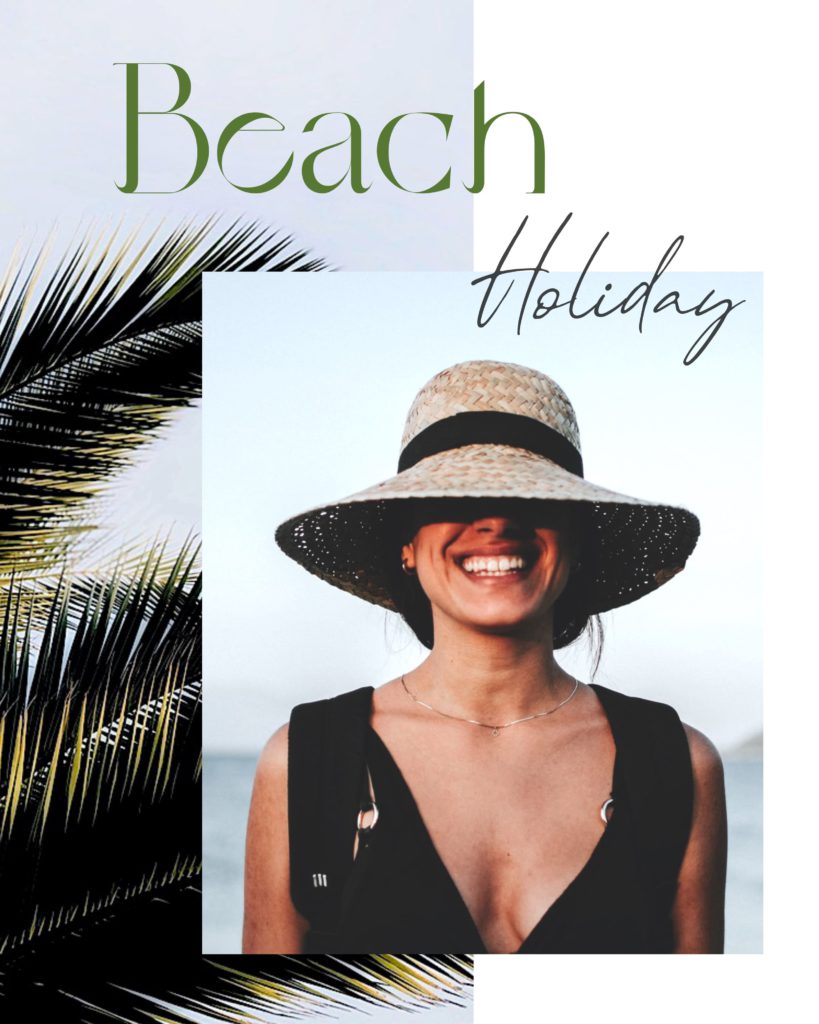 The highly considered element in an additional collage is text, whether it's handwritten or typed. There are thousands of ways to be creative with text, especially with font type, size, arrangement, and more. You can create various variations with text. Let's look at tips and tricks on creatively arranging the added text to the photo collage.
1. Combined Arrangements
It's crucial to consider the placement and composition of all the elements to ensure a cohesive layout in a text collage. This composition includes text size, elements compatibility, structure, background, and orientation, ensuring they complement one another. Make sure that text size makes the relation with image size. Font type and color collection are visible, and the color background won't distract it.
2. Stability
A sound text collage always has a balanced composition. It means that the design should have equal visual weight in all canvas. To balance the collage, make sure that if one side of a college has a text, the other side should not be left blank. Similarly, if the top side is blank, the bottom side should also be empty. It makes a balanced collage.
3. Focus Point
You have a focal point in a collage that clarifies where to look first and navigates the design. If your collage has both photographs and text, it would be best to choose one as a focal point. You can reset it through size, color, and other things.
4. Text Background
Make sure the background of your text should be less detailed and transparent. It means that you should enhance your text through size, color, shading, etc., if it overlaps on top of an element.
5. Color of Text
Text clarity and color play a vital role in your add text photo design. Text visibility plays an essential part in the text color you select against the background. It also makes sure that your text color matches the collage color theme and contrasts enough to make the message pop.
6. Things to Avoid
There are some things to consider avoiding when arranging fonts and images in a collage. Don't clutter it, don't be over-emphasized. Be careful not to overcrowed your collage with pictures and texts because it looks confusing. Don't make your fonts and letters too bold and big. Be minimalist with the headlines and texts.
How to Add Text to Photo to Create Photo Text Collage?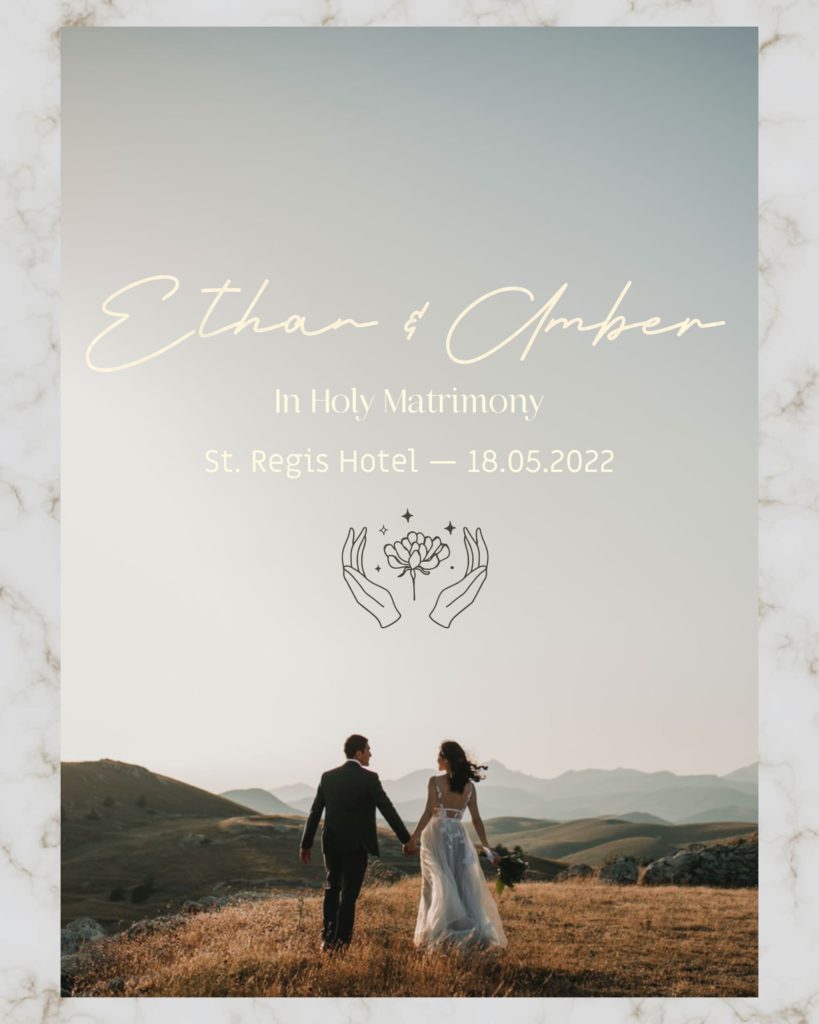 Add text to a photo might sound like an easy job, but it requires good photo editing apps. Usually, photo editing apps are costly, like Adobe Photoshop or Illustrator, which requires a desktop or tablet. But with Collart free collage editor, you only need an iOS. Collart is a free photo editing app for iPhone users which allows you to edit photos with its professional AI-based tools. Collart also gives free access to its library, full of stickers, templates, emojis, and other options. Here are some step-by-step guides you can follow to add text to photo for free.
Step-By-Step Guide to Add Text to Photo Collage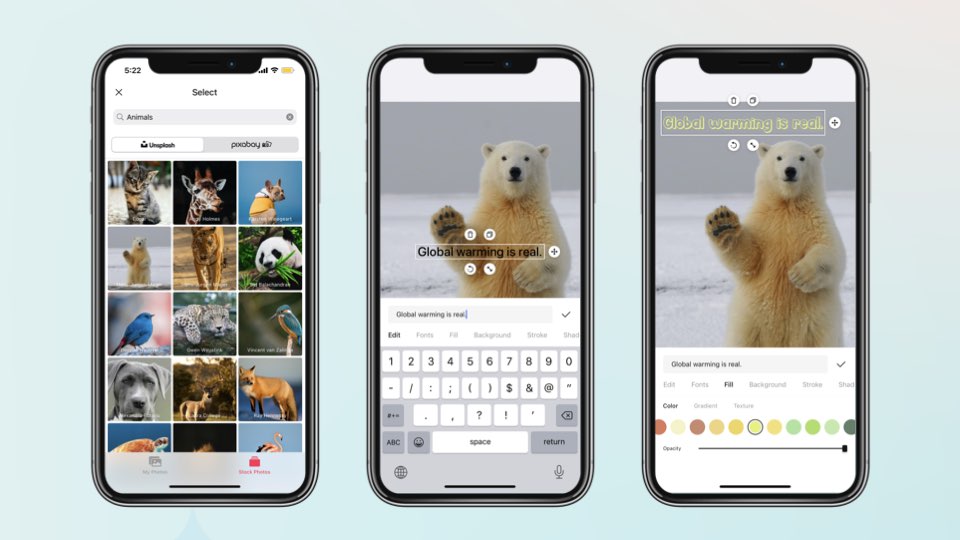 1. Download the app: Download Collart from the App Store and launch the Collart free photo editor for iPhone.
2. Choose the format: scroll down to the collages option from Collart's library and choose a collage according to your taste. We would suggest you use the grid option to add multiple photos. However, you can also select different templates, layouts, and freestyle options of your choice.
3. Choose background: Now, choose the background for your add text to the photo collage. You can either choose from Collart's templates or the layouts option. You can also choose simple colors and grid options.
4. Upload images: Next, start uploading the pictures you want to create and add text to a photo collage.
5. Add text to photo: After uploading the images, tap on the add text option and add relevant text according to your collage. Now choose the different fonts and colors for it from the Collart library.
You can create a photo collage with text almost on any occasion. Adding text collage will make your experience more special in every manner. If you want to wish a birthday to your friend, you can add a picture of your friend and a heartfelt text for your friend. You can create this add text collages on holidays, anniversaries, Valentines, friendship days, mood board, and scrapbooking.

👉🏻 Follow Collart: Facebook | Instagram | Twitter | Pinterest | YouTube | Website | TikTok