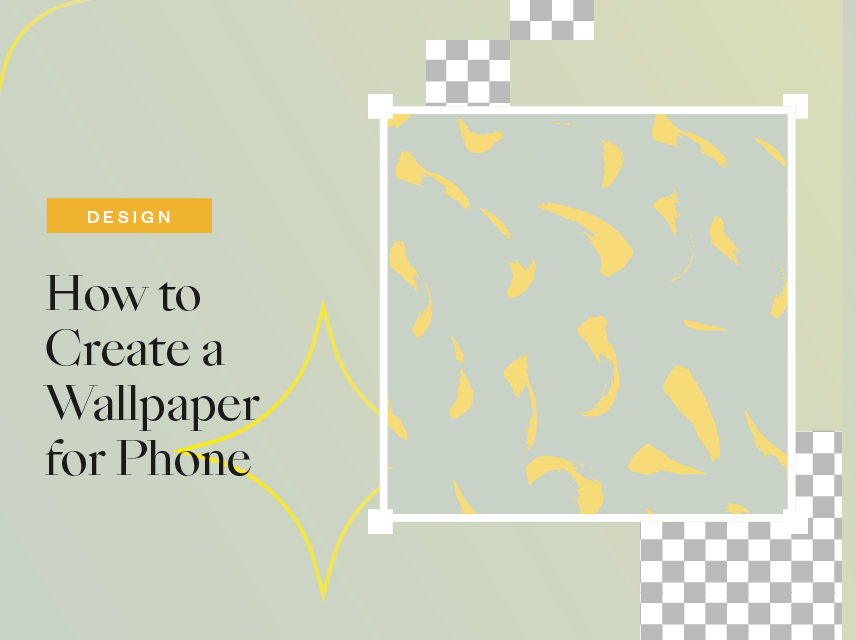 How to Create a Wallpaper for Phone
Looking for an easy way to make wallpaper for phone? Wallpaper is the background of your phone, a digital image that is decorative and used as your phone's home screen and lock screen background. The wallpaper of a phone is a significant thing because we are spending a lot of time with our mobile phones nowadays. So let's make sure our phones are pleasant to look at whenever we are using them. Wallpaper makes your phone kind of more attractive.
There are many pre-made wallpapers present on every website and apps, but they might not match your taste. Wouldn't it be more exciting to make your unique, customized wallpaper according to your liking? Some people like animal wallpaper for phones because they love animals. Some people want to show their personality, while others like to create custom wallpaper of a special moment they cherish.
It could be quite difficult to create wallpaper by yourself in the past because you have no tools available that are required for making wallpaper, right? Back in those days, creating a good quality wallpaper for phones could only be done through professional software like Adobe Photoshop and Illustrator. But now, you don't have to worry. Collart, a free iOS app, makes it very easy to create your wallpaper. Collart's is easy to use and has a vast collection of wallpapers, templates, stickers, colors, free-to-edit images, and editing tools. With a Collart photo collage maker, you can create your custom wallpaper for the phone for free. All you need is an iOS phone. Collart is the best choice to make a customized wallpaper for your phone according to your taste. Unleash your creativity with Collart!
How do you make your wallpaper for your phone?
Now that you are excited and inspired, it's time to start editing. In this article, you will find a step-by-step guide and instructions to make your wallpaper for the phone with Collart. Feel free to explore and play around the Collart library for a vast collection of temples, wallpapers, pictures, stickers, and much more.
Step 1: Launch Collart App
Launch Collart and tap on the edit option. Import any photo or image you would want to transform into wallpaper. Alternatively, choose any design templates from the Collart library and then tap on select.
Step 2: Select Your Theme For Your Wallpaper For Phone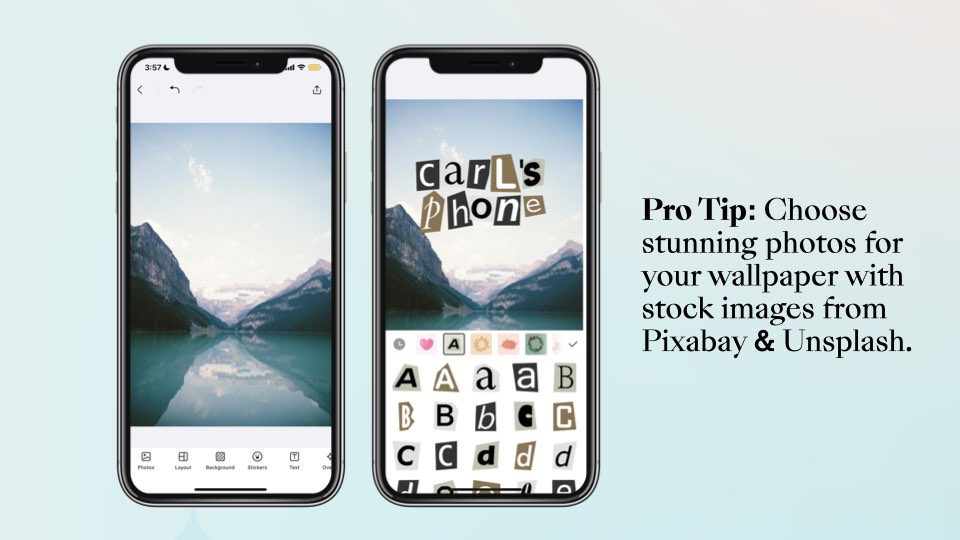 You can also choose a theme or mood by selecting a color background according to your taste. Tap on the background option, choose the gradient or any multicolor, and adjust it.
Step 3: Choose and Add Free Stickers to Your Wallpaper For Phone
Click on the stickers and search for the esthetic vintage or other and tap on the one you prefer to use, and select apply.
Add text if you want to, and feel free to play around with the fonts and colors!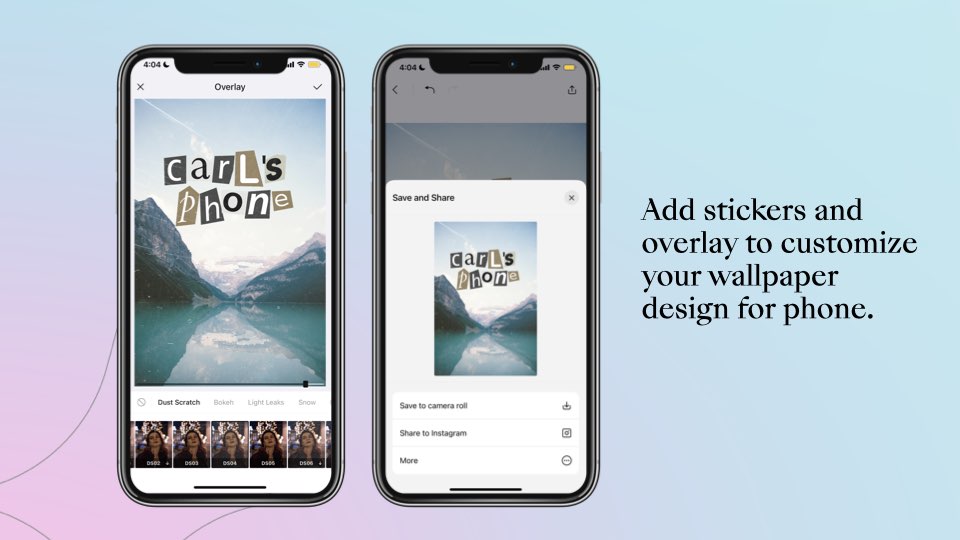 Finish the editing by adjusting the size and opacity, add a filter if you prefer. Check out our new 'Overlay' function to add interesting double exposures to your photos. Learn how to add double exposures here.
Step 6: Save and Export Your Wallpaper for Phone
Save the editing to your library and enjoy your new wallpaper for phone!
Create Wallpaper for Phone Today With Collart Free Wallpaper Maker
Are you looking for some fresh ideas for wallpaper for phones? Browse the photos in your camera reel or search for the Collart free to edit photo library with millions of stickers, templates for inspiration. However, you can also make your photo wallpaper for your phone. Otherwise, you can also make your wallpaper for your phone based on your favorite movies, memories, places, nature, galaxy, animal, food, or anything you want. You can also let your life smile at you with a photo of your family or friends doing silly things. You can experiment with your creativity by mixing colors or themes like nostalgic childhood vocations and a throwback 80s vibe.
You can also make a wallpaper of your favorite quote or any lyric of your favorite song and decorate it with your creativity, like the choice of stickers and colors! Create your own wallpaper for phone with Collart today!

👉🏻 Follow Collart: Facebook | Instagram | Twitter | Pinterest | YouTube | Website | TikTok