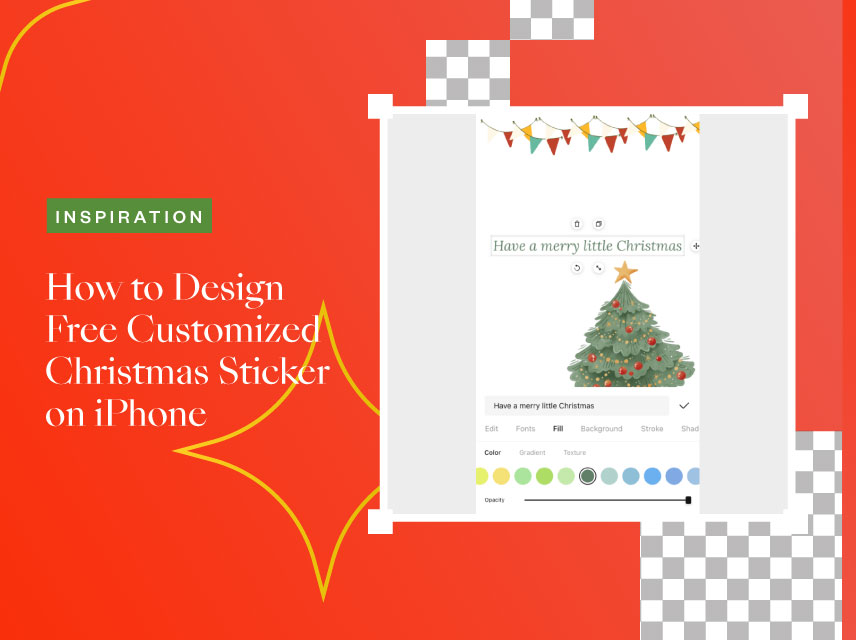 How to Design Free Customized Christmas Sticker on iPhone
Greet your loved ones with personalized Christmas stickers by just using your iPhone. As they say, Christmas is the most wonderful time of the year. This is a holiday that many of us are looking forward to.
Christmas is a joyful holiday. It is the time of the year when families and friends gather and give gifts to each other. But we all know that Christmas is celebrated because this is the time when Christians believe that Jesus was born.
Customized Christmas Stickers
Best way to greet your loved ones! Why not greet your loved ones with customized Christmas stickers? Personalized Christmas stickers are such a great way to greet your loved ones. This is also one way to showcase your creativity. Show your loved ones that you can create a good graphic design and use it for Christmas stickers.
Aside from that, it will help you save some money from traditional Christmas cards. You can create your sticker easily and share it with your loved ones without spending too much. And the best part is, you can say all the inside jokes that you want to share in those customized Christmas stickers.
How to Create Customized Stickers Using Collart Free Photo Editor?
Collart is a free photo editing or collage maker that can be downloaded on your iPhone. With Collart, you can easily create Christmas stickers without so much hassle. Collart has a wide range of choices for photo editing tools and collage materials that you can use for your designs. Aside from that, ready-made templates are available and can be used for different celebrations.
Creating Christmas stickers in Collart is so easy because of its user-friendly interface. You don't need to install a professional photo editing tool on your laptop, or need a laptop, for that matter, to create or edit your photos. You only need the free photo editing software, Collart. Best of all, Collart can be installed on your iPhone.
Guide to Creating Stickers Using Collart Free Remove Background Design App
There are 2 ways to create your Christmas stickers using Collart.
Create with ready-made stickers from Collart's library
Pick relevant images from the library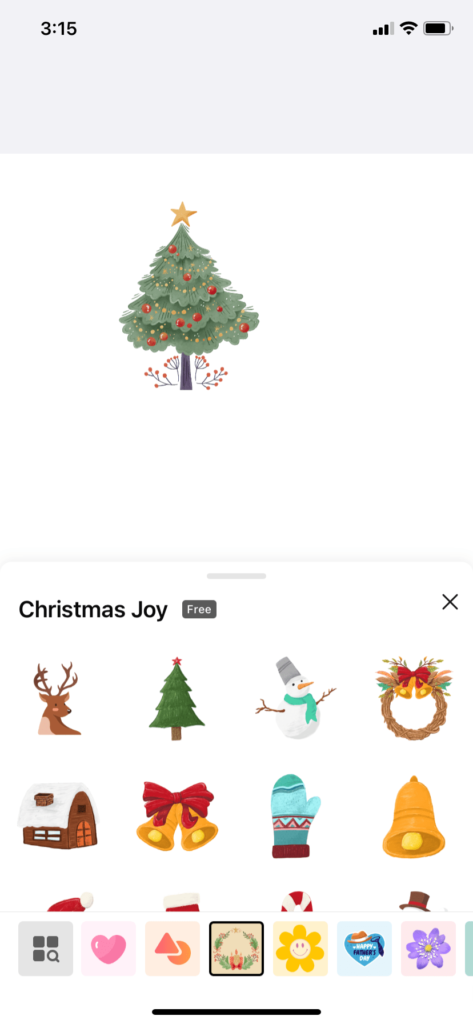 Plenty of images in the library can be used for your Christmas stickers. You can choose from a Christmas tree to a gingerbread man, to reindeers and a snowman. Collart has many images in store for your Christmas stickers.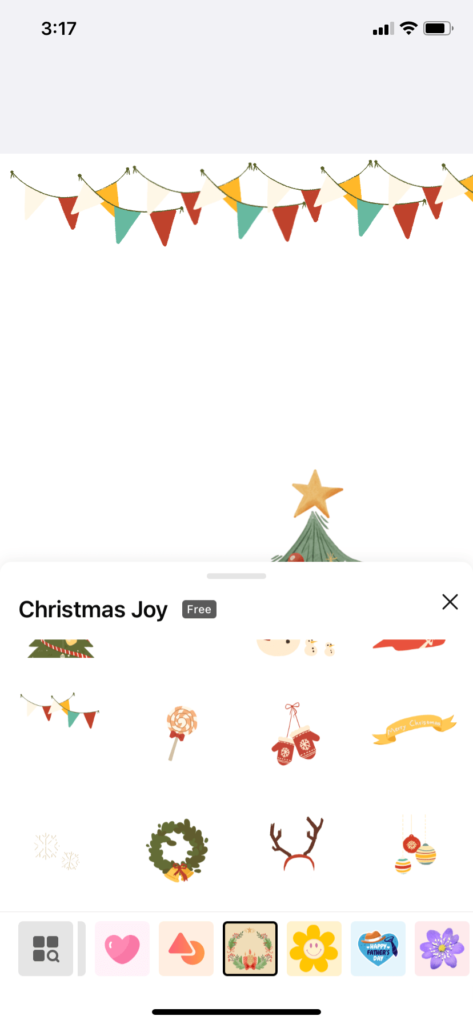 Customize the sticker and adjust the elements according to what fits best for your Christmas stickers. You can adjust the size, brightness, and contrast, rotate the image, and add effects.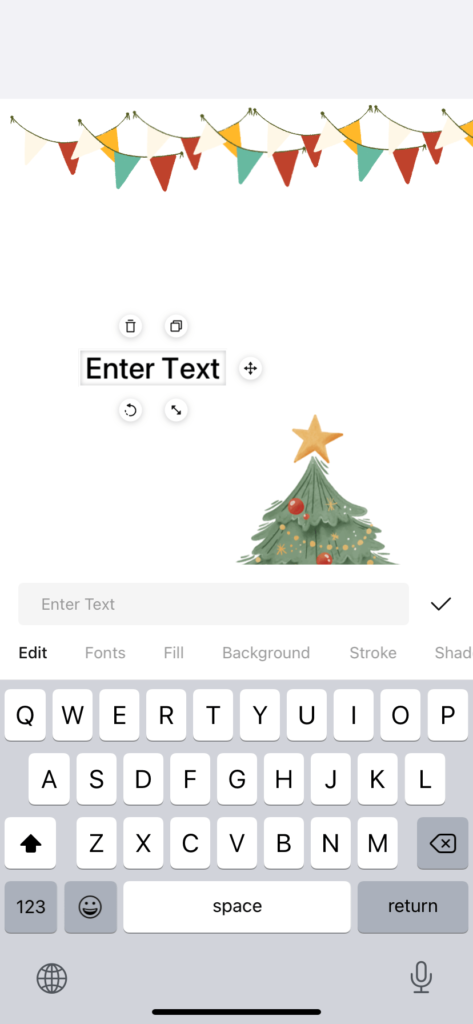 Add "Merry Christmas" text to your sticker. Or you can add a witty message or inside joke on your sticker to make it more personalized.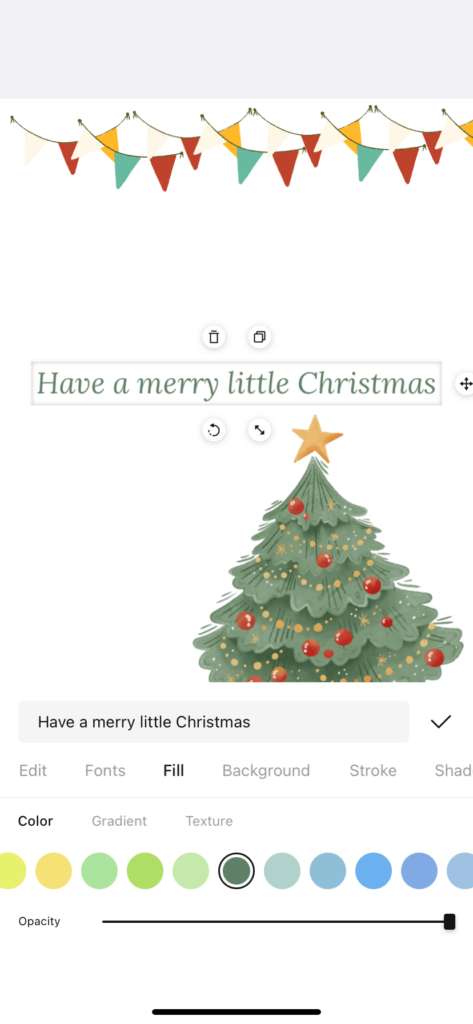 Choose whether you want a solid background or you want a transparent background. Collart has a gradient and multi-colored background as well.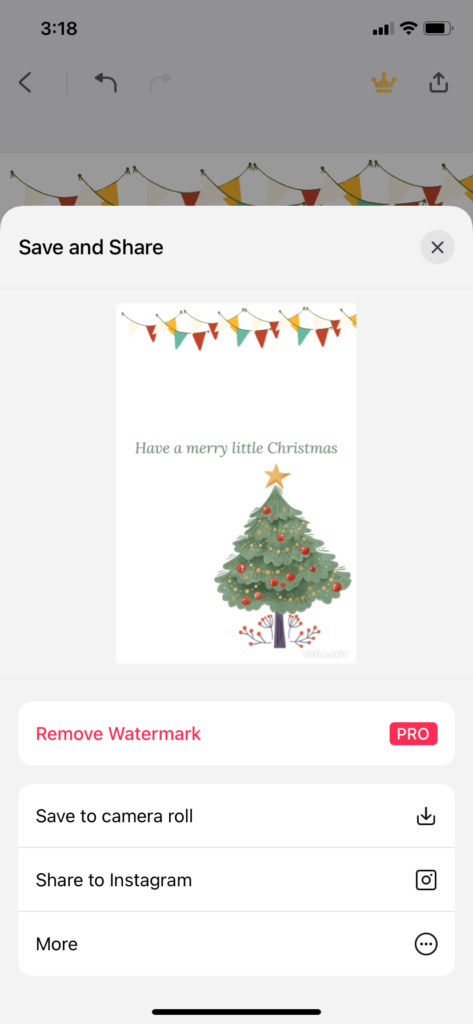 Once you are happy with the Christmas sticker's design, you can save and share the end Christmas stickers. They are now ready to send to your loved ones.
Create your own customized stickers
Upload any image of your choice.
You can upload a picture of you wearing your best Christmas sweater. That would make great Christmas stickers
Crop or remove the background
With Collart, you can easily crop or remove background from your subject. Edit your picture accordingly to put in your Christmas stickers.
Once you are happy with your subject, you can adjust your whole sticker according to your liking. You can add a background, adjust the filter, and add text and stickers. Collart has a wide selection of these materials, so your options are endless.
Once you are happy with your design, you can save and share your work with your loved ones.
Create Christmas Stickers With Collart Free Remove Background Design App!
Now that you know how to create these stickers, create them and unleash your creativity for the Christmas season. Who knows, you might discover talent in creating stuff you didn't know before. With Collart's easy-to-use interface, it is very easy to create these stickers without the help of professional photo editing tools such as Adobe Photoshop.
Collart can be your go-to app when editing or designing stickers for any occasion. With Collart's multiple functions, you can now easily edit photos, create collages, or make stickers. You can even create posters there. All done using your phone. The best part is, it is for free. Download Collart on your iPhone now to experience the free photo editor. Create your best stickers or any stickers for any occasion with Collart.

👉🏻 Follow Collart: Facebook | Instagram | Twitter | Pinterest | YouTube | Website | TikTok