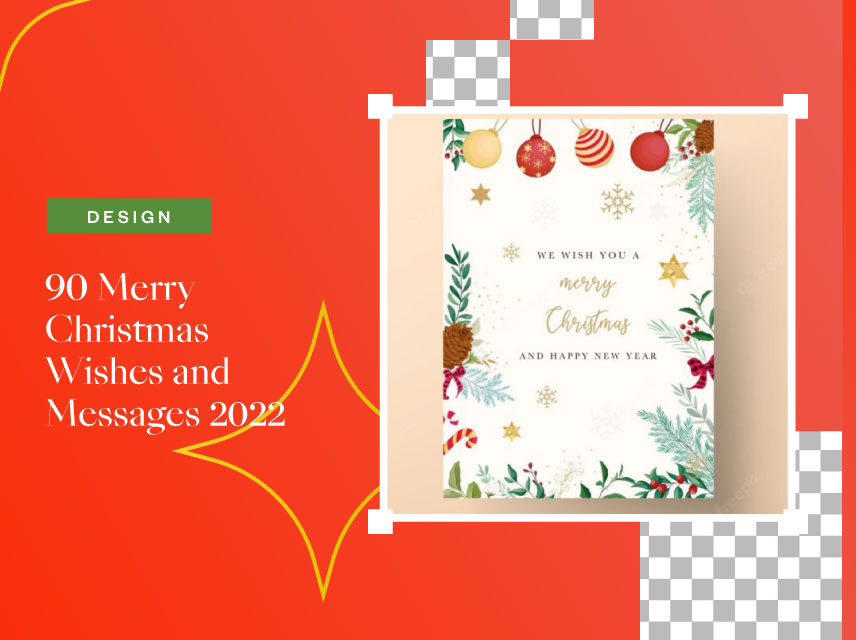 90 Merry Christmas Wishes and Messages 2022
Christmas cards share great Christmas wishes and meaningful holiday sayings to show loved ones of all ages that they are unique and that the card you chose was explicitly for them. Christmas cards are also great as they all come differently. Each Christmas card has a different special message, different pictures, different colors, or a unique design. With Christmas cards being so popular around the season, the demand for them is very high, putting more pressure on designers to come up with new ideas for Christmas card designs to attract customers to buy them. After all, when it comes to family and loved ones, people only want the best Christmas card designs to show that they have put in much thoughts into choosing a card.
Tips for Choosing Christmas Cards With Best Christmas Wishes
Knowing who the message is intended for, whether it's for a close friend, lover, or family member. You can spread holiday cheer with the help of a custom-designed Christmas card.
Always start with a Christmas greeting, whether it's just a traditional "Merry Christmas" or "Happy Holidays."
Put a personal touch in your message, especially for someone close to you. Using details specific to the person will show just how much you're thinking about them this holiday season.
Consider including religious quotes or bible verses. While this may not apply to everyone, religious Christmas card messages for Christians can often make them feel special as you share the same religion.
Include a few funny lines because you can never go wrong with a bit of humor.
Add memorable Christmas quotes, as quotes can also spread holiday cheer.
Don't forget to sign your card because it makes it even more personal.
You can go to a gift/card store or somewhere else and pick out a Christmas card with a special message. Alternatively, you can use a card maker to create and customize your Christmas cards at no cost.
Collart Free Card Maker For Christmas Cards
Collart is an all-in-one photo collage tool on iOS, perfect for making custom Christmas cards with your personalized Christmas wishes. Creators can design it independently, write their message, choose fonts, pictures, and more with custom cards. It's your personal touch of Christmas wishes, and Collart is the best app for this task.
Collart provides numerous features that let you edit freely to personalize it your way. These include templates for every holiday, event, or special occasion, whether for Christmas wishes, A wedding, the Fourth of July, or a family reunion. Collart design templates don't disappoint, especially for something like Christmas card design inspirations with trending Christmas wishes.
Collart free photo editor app is simple to use; you can create something unique and beautiful yourself!
90 Merry Christmas Wishes & Messages 2022
Now that you have sorted out your Christmas card let's take a look at some Christmas wishes that you can include in the card for your friends and family.
Christmas Wishes and Messages For Spouses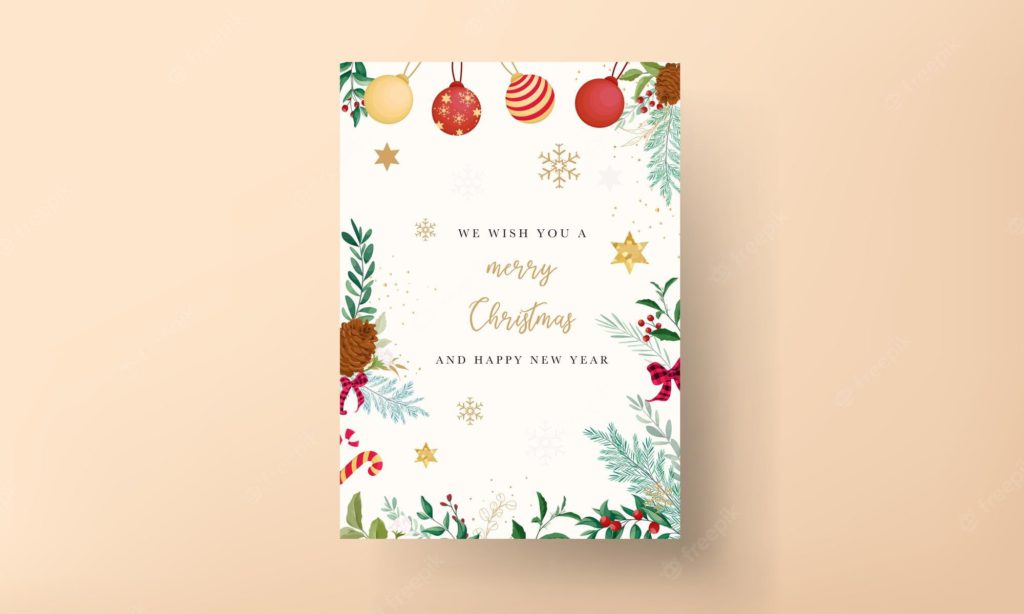 Nothing works better than sending thoughtful Christmas wishes to your husband or wife. These Christmas wishes and messages listed below can help make the holiday special and spice up the romance between you two love birds. The following Christmas wishes and messages may help you come up with the right words to include on your husband or wife's Christmas cards.
I love you with all my heart, so I want you to know how much I appreciate your love for my family and me. Honestly, you're the best wife ever. I love you!
My feelings for you can be summed up in three words. It's called life. You are loved. "Merry Christmas ."Thanks for everything! A pleased Christmas.
If you were absent, this Christmas would not be as memorable as it should be. I wish you a Merry Christmas.
Your gift to me for Christmas still amazes me. I am grateful. Happy holidays, my love.
You're the most beautiful woman I know, and I always love and support you. Thank you!
I wish the unique woman in the world a magical Christmas. I hope you have a wonderful Christmas.
Words will never express my adoration, respect, and love for you. Wishing you a happy and prosperous holiday season.
You are the most beautiful decoration for my heart during this festive season. Thank you for everything.
My love, Merry Christmas. Many thanks for brightening my spirit. Since you have been in my life, every day feels like Christmas to me. Wishing you the same for the future.
It's about love at Christmas and what love means to you. My dear wife, you are the best!
My life has been filled with joy and festivity all year long because of you. Happy holidays!
During this cold season, may my love keep you warm. I wish you a Merry Christmas. Thanks for everything.
By simply existing in it, you improved my world.
I consider you to be my most outstanding achievement. During this holiday season, especially, I just want to see you smiling. Enjoy!
Happy Christmas, my Hunny bunny
I aim to give you all the happiness you desire, all the love I can provide, and all the beautiful moments you cherish on this special day.
We'll have a better future together if God blesses us. Thanks a lot, sweetie.
Thank you for being my best gift from God. I hope you're always blessed.
I still want to give you this piece for warming my heart as a "Thank you" gift for our life together. Thank you.
Raise a glass to all the beautiful moments we shared as partners and friends. I wanted my whole life to be like this.
The heavens brought you into my life, but the love we shared made you stay. Merry Christmas to you, sweetheart!
I just want to wish you a lot of happiness on this day. Your presence is such a blessing to me. Thanks for being here!
I have never regretted a day since I became yours. You're a wonderful husband. I love you a lot, my love.
Christmas is a season of love, and I want you to know that no matter what life throws at me, my whole life is committed to giving you the best care and affection in the world. Merry Christmas to you.
Christmas Wishes and Messages For Friends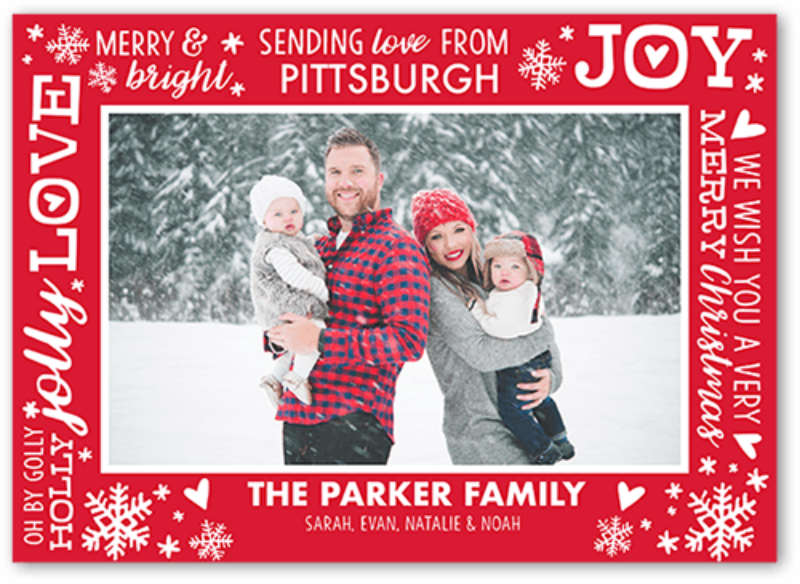 Consider sending your friends these thoughtful Christmas messages. Send them a beautiful message or wish as a gift. Most of us don't know how to write a heartfelt Christmas message for our friends, but now's the time to tell them how much you love them. These holiday messages and Christmas wishes will not only be meaningful to your friend but also show them that you're thinking about them during the holidays.
My best wishes for a Merry Christmas filled with love, joy, and happiness. Have a good one.
Merry Christmas! Spend as much time with your family and friends as you can. Have an extraordinary merry Christmas!
Your life may be blessed with warmth, happiness, and well-being during this holy Christmas night. My friend, may your holiday season be filled with success, prosperity, and peace.
May God remove all your sadness and fill you with some color during this holiday season. Have a blessed Christmas, dear friend.
Sharing love and happiness is the best part of Christmas. Merry Christmas to you and yours.
It is the time of year to be showered with blessings and love. Here's hoping Santa brings you everything you want. Wishing you a Happy Holiday!
Your kind hearts will be filled with good news, prosperity, and fulfillment this holiday season! Merry Christmas to you and your family!
Cheers to a happy, colorful, and love-filled holiday season. Here's to you. Merry Christmas, friend.
All my friends, have a great Christmas! I hope you all have a wonderful holiday season!
Having you by my side is the best Christmas present I could ever ask for. Happy holiday season.
May this season be filled with happiness and peace, as well as a happy and prosperous new year!
I will always be close to you, no matter how far away you are. This Christmas, I really miss you. Have a wonderful holiday season.
Thanks for being my friend, who knows everything about me and what I like and dislike! You are a blessing.
Friendships are no less important than family. I consider you a friend of mine. You are as important as my family to me. Thank you!
Christmas Wishes and Messages For Kids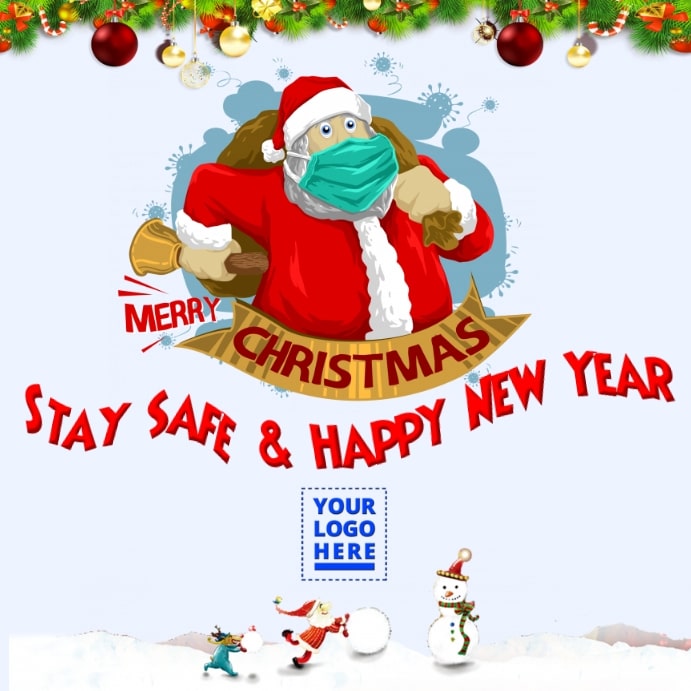 Parents, grandparents, aunts, and uncles should know that Christmas is a joyous holiday that is more for kids than adults, even though most kids want toys, clothes, and technology. As everyone awaits Santa's arrival, making Christmas wishes for children is essential.
Wishing you a Merry Christmas, sweetie. I love you. Have a nice day!
With good fortune and love in your life, I pray for you. Happy holidays, sweetie.
I love Christmas when I get to spend it with you. Have a great holiday season.
I wish you a happy new year full of the joys of Christmas. Happy holidays, dove.
Dear little one, I wish you a very Merry Christmas. Here's hoping Santa brings you the most beautiful gift this year.
I pray that Lord Jesus fulfills all your dreams and wishes. Happy holidays, baby!
You can't beat a happy Christmas. I hope all your wishes come true. Have a wonderful holiday, my baby!
During this Christmas season, I pray to Jesus to bless you with good fortune, wisdom, and lots of love. Happy holidays kid!
This Christmas, I hope you have a wonderful time and that you are blessed with happiness and luck in abundance. Have a wonderful holiday.
My little boy, Merry Christmas. I hope you never lose that holiday spirit and find your way home, no matter how old you get. Wishing you a happy holiday season.
The happiest little kid this Christmas is you. Spread the joy this holiday season. Have a wonderful holiday season!
May you always be surrounded by love, prosperity, and happiness. Your cuteness must make Santa extra nice to you.
Christmas is a time filled with new hopes and surprises. Wishing you luck, love, light, and hope in your life. Merry Christmas to you and your family.
You're in my prayers for all the luck, wisdom, and fulfillment of your dreams the Lord can give you. Happy holidays.
Good luck in the new year!
I hope you have a great Christmas. Have a blast this holiday season. Have a wonderful time.
A prosperous new year to you. I wish you the best of luck this holiday season and hope you enjoy it to the fullest. Thank you.
I wish you joy throughout the day that will make you smile. Greetings, kiddo!
We wish you a joyous Christmas filled with gifts and good fortune. Enjoy the holiday.
Merry Christmas to you and your family. Here's to a great new year.
This is the most gracious time of year. May your holiday season be filled with joy and happiness.
There are a lot of presents in Santa's sleigh for your little brother since he's a special boy. Happy holidays.
I hope our adorable little boy receives the gifts he desires for Christmas. Have a wonderful holiday season.
The festival of Christmas is nothing compared to you, little queen. Have a wonderful holiday season.
Sweetheart, I wish you a thrilled and merry Christmas.
Funny Christmas Wishes and Messages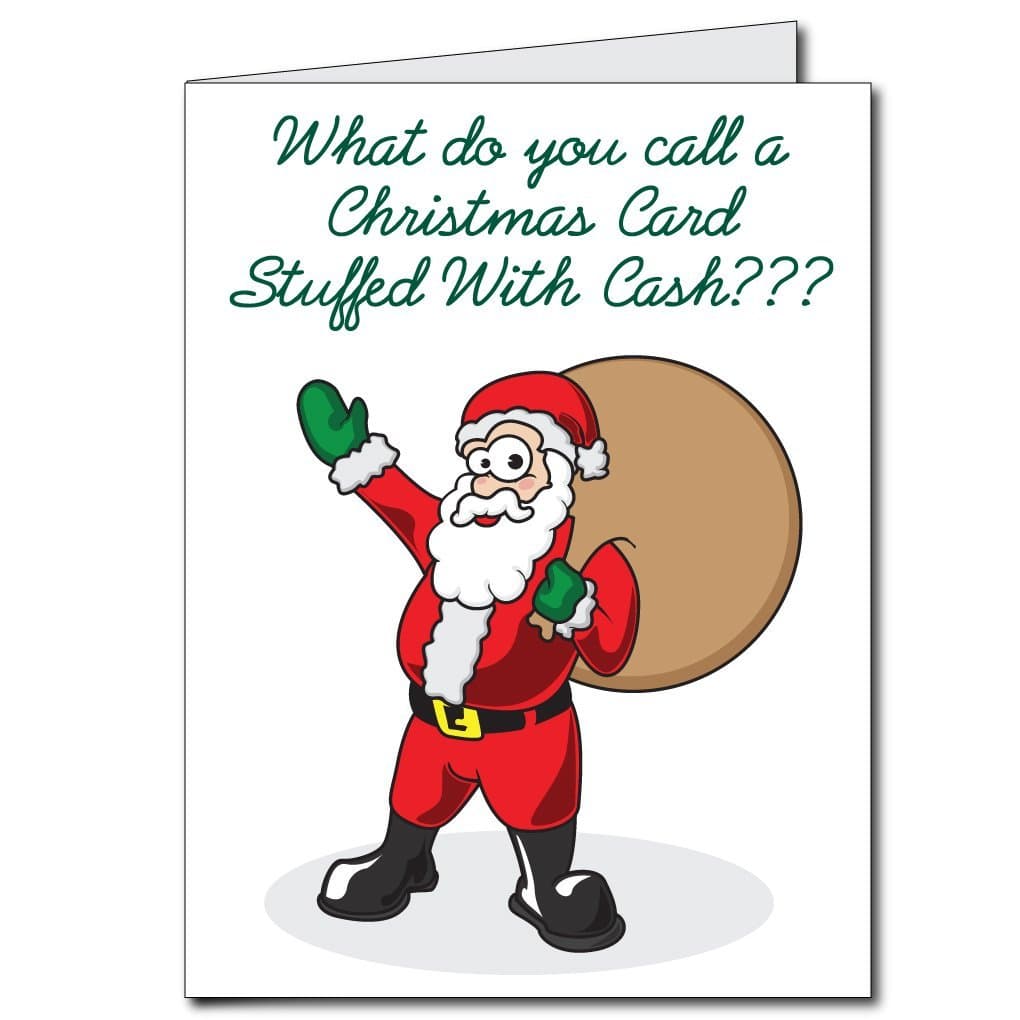 Throughout the holiday season, Merry Christmas creates a sense of joy, much like snow in the winter. This season of celebration is unlike any other you have ever experienced. A humorous Christmas wish will undoubtedly get you in the holiday spirit. Here are some funny Christmas wishes that can spread holiday cheer. Here is a list of funny Christmas wishes to brighten someone's day.
Christmas is indeed full of wonders. It makes all of my savings disappear! That is the Christmas magic.
May your credit card bill be as large as your smile! Good luck and have a great holiday. Thank you.
I'll be happy if Santa fills our socks with cash rather than presents and toys. I know you're hoping for the same. Have a great holiday!
Have a Merry Christmas as fat, happy, and abundant as Santa's! Thank you!
Hope you're not on Santa's naughty list. May you have a great holiday!
Spending time with good people is the essence of Christmas. Spend tomorrow with me the entire day. Sweetheart!
You've got zero chance of making Santa's good list this year. Have a great holiday!
We hope that your name will not be on Santa's naughty list this year! We wish you a blessed and enjoyable day.
Keep smiling and have fun. Nobody's going to care if you're here or not when Christmas's over!
Children are the primary beneficiaries of Christmas. However, we adults can also take part in the festivities until our credit card bills arrive.
It is Christmas for those who cannot spell the word that is the true meaning of this holiday.
Santa may find all your faults under the blanket, but I hope he does not see them all. I wish you a Merry Christmas.
Some years in people's lives are filled with great people, while others are filled with imperfect people. Am I right? Haha! Enjoy your holiday season!
I don't know anyone who wants to give you a gift, so I don't know if Santa will bring you anything.
We can't forget to brush our teeth after eating all that candy at Christmas. Best wishes!
Santa gave me wings so I could fly and disappear forever from this world this Christmas. I kid you not. Thank you, Santa!
Feeling special is the theme of Christmas this year. This Christmas, you should drink so much that you completely forget that you're a loser!
The festival of Christmas is a celebration of love and spirit. We should drink the spirit of Christmas to feel love.
Christmas is more than just praise and prayer. Having fun is also part of it. Thank you, and have a wonderful holiday season.
I was planning on going green this Christmas, my dearest God. Please help me out by sending me lots of cash this holiday season. Your generosity is greatly appreciated.
We make wishes every year because we know none of them to come true! We do it every year! Thanks for reading!
Santa Claus exists, and he works during the holiday season. What a pity!
May you survive the priest's boring speech in the church and join me at the party as soon as possible. Merry Christmas!
I hope your celebration will be significant and your bill will be small this Christmas. Have a joyful Christmas!
Let's open our mouths and close our eyes and exercise our tongues! Have a great holiday!
Create Cards and Christmas Wishes With Collart Free Card Maker
With Collart, it is now easy to create a DIY Christmas wishes card by just using your phone. You don't need to have photoshop to create this amazing father's day card that you can use to honor your father. Download Collart now via App Store and create different cards for different occasions. With Collart, you get to decorate your DIY Christmas Card at ease.
Collart free photo editor app allows you to easily remove image background, along with many other functions and tools you need to create your own DIY Christmas Card, to impress your loved ones! From photo adjustments, removing background and creating transparent images, Collart is the best card maker app you need for your iPhone and iPad to create your own DIY Christmas Card!

👉🏻 Follow Collart: Facebook | Instagram | Twitter | Pinterest | YouTube | Website | TikTok