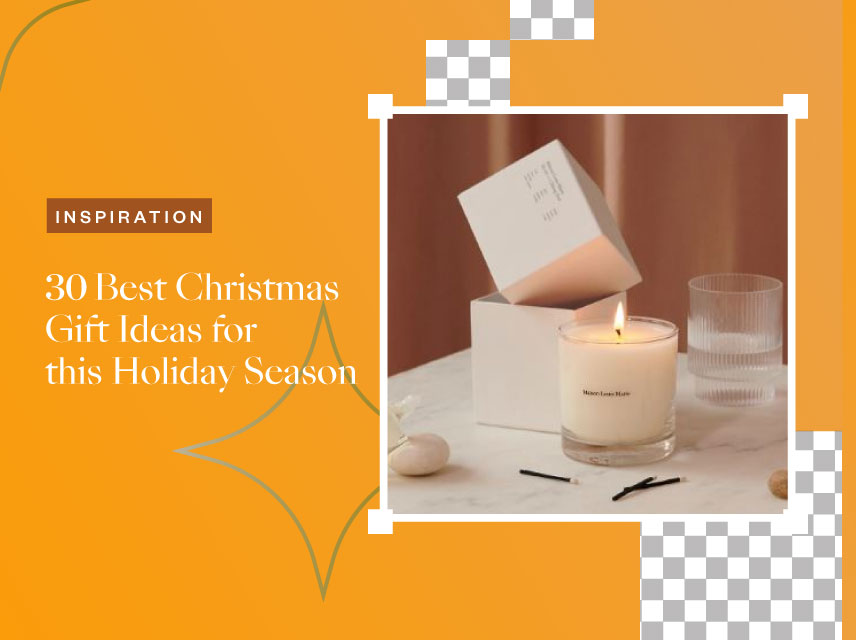 30 Best Christmas Gift Ideas For This Holiday Season
Looking for the best Christmas gift ideas? Christmas commemorates the birth of Jesus Christ, whom Christians believe to be God's Son. The name 'Christmas' is derived from Christ's Mass. Christians attend a Mass service to remember that Jesus died for us and subsequently rose from the dead.
Gift-giving is a long-standing custom that has become associated with the Christian holiday of Christmas. Gift-giving may have occurred in ancient Rome near the winter solstice in December, commemorated at the Saturnalia holiday. As Christianity spread throughout the Roman Empire, the habit of presenting gifts on New Year's Day grew more common.
Creative Christmas Gift Ideas For This Holiday Season
We provide the 30 most excellent Christmas gift ideas of 2022, ranging from premier intelligent home gadgets to expensive footwear, home bar basics, and health and wellness enhancers.
1- Maison Louis Marie No.03 L'Etang Noir Candle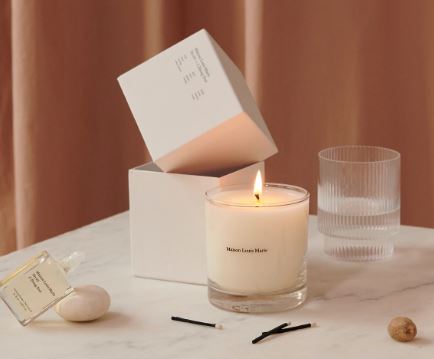 Maison Louis Marie, a French fragrance business, creates some of the most opulent (but still reasonable) candles. The brand's No. 03 L'Etang Noir inspires a comfort that's especially appropriate for the holidays, with warm spices and musk notes.
2- Power I.Q. Portable Charger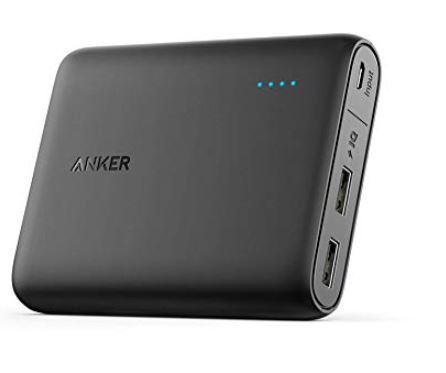 A power bank isn't the most thrilling Christmas gift idea, but it's one of the most likely to come in handy when the holiday season is over. It's also one of our go-to low-cost Christmas presents. Anker's 10,000mAh battery pack features high-speed PowerIQ charging and is compatible with the iPhone 12 and later.
3- Personalized Date Night Wooden Engraved Dice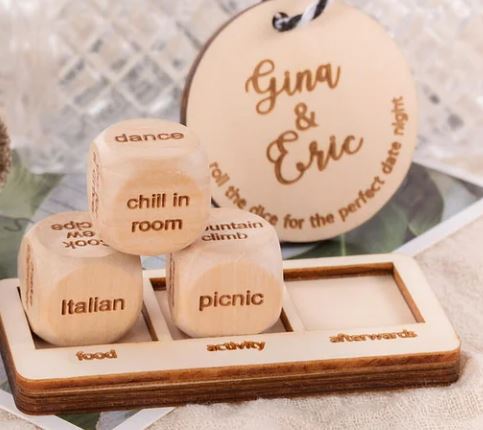 A perfect and precious Christmas gift for every gender.
4- Gucci Engraved Heart Bracelet in Sterling Silver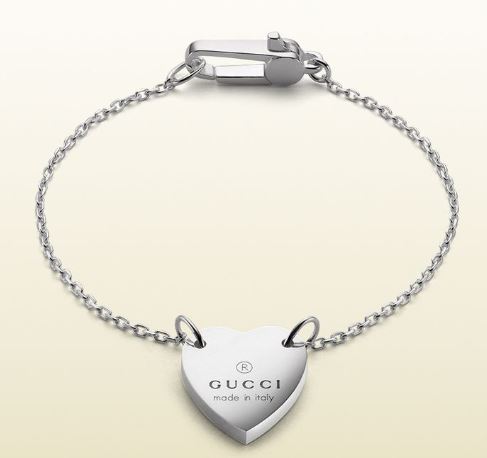 Nobody — and I mean nobody — in your life will be disappointed if you receive something from Gucci. Here's a delicate everyday bracelet for a Christmas idea for a woman you adore.
5- Lavender Heat Pillow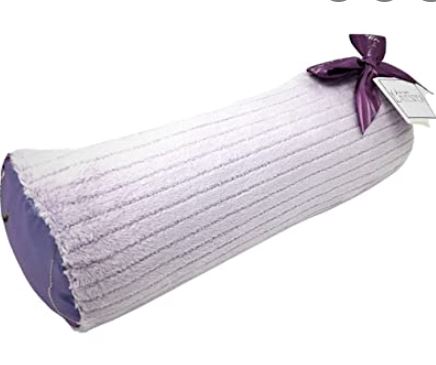 If you cannot meet someone you care about this Christmas, give this lavender-scented to relieve tension, aches, bruising, and swelling and make a beautiful present.
6- Digital Christmas Greeting Card and Collage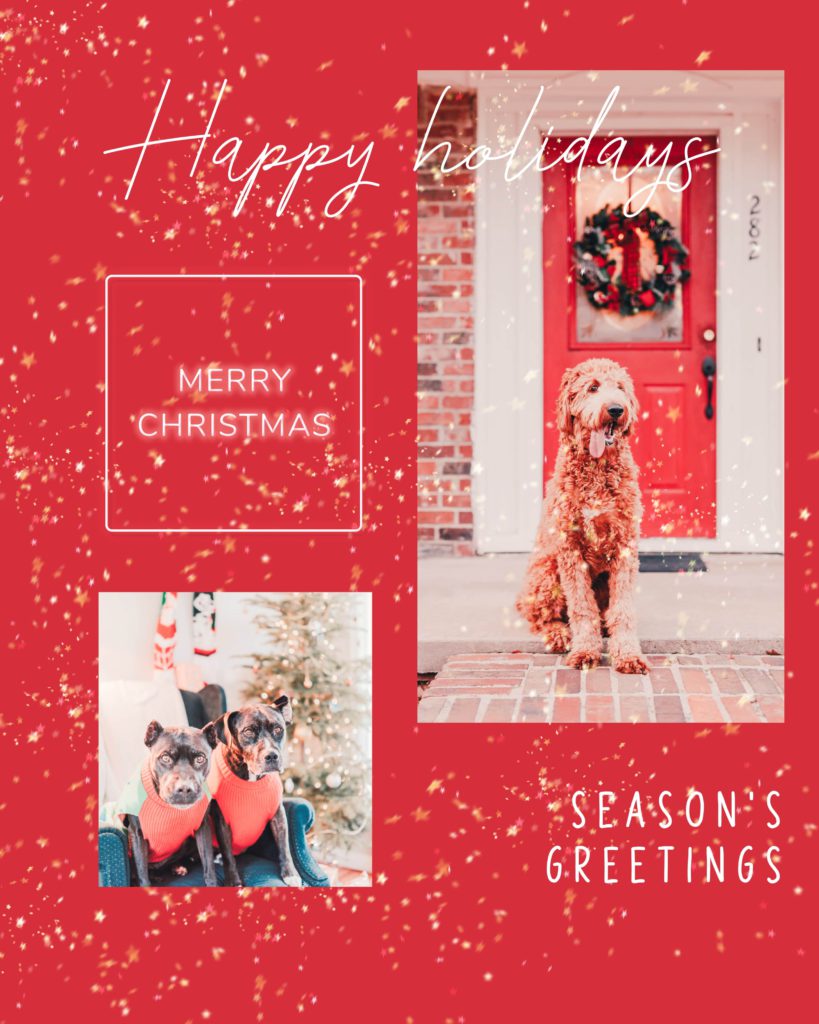 A digital gift card is always a good idea for Christmas gift ideas. You can easily create a digital greeting card with Collart. Collart is a free iOS editor and photo collage creator that allows you to quickly create a collage with up to 30 photographs. Collart is a free collage editor for iOS that comes with over 1000 design elements, such as unique backgrounds, stickers, filters, and several editing tools. Collart, a free photo editor for iOS, makes it simple to create a photo frame with designs!
7- Super-Plush Brooklinen Robe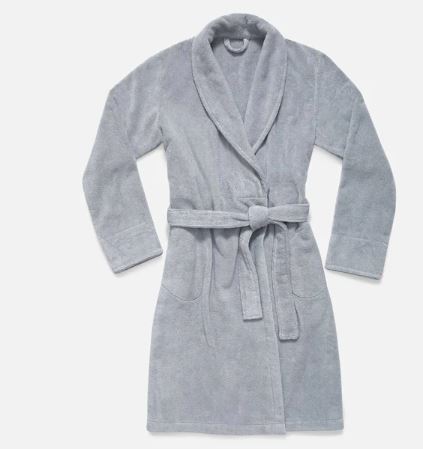 Women might not buy the Brooklinen Super Plush robe, but they would be happy to get it as a gift.
8- 3-in-1 Charging Hub by elago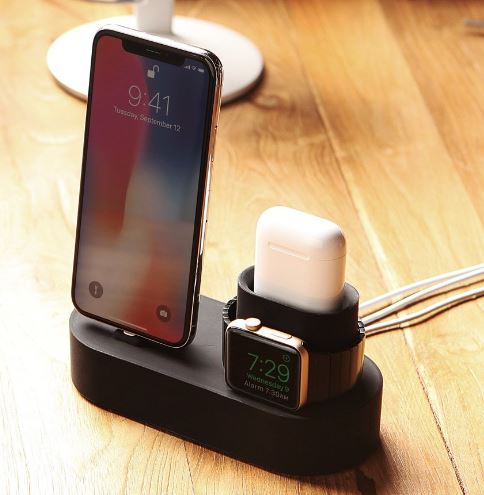 Looking for a Christmas gift for an Apple fan? In that case, this option will delight them since it provides a dedicated room for charging and storing their devices. Its space-saving design still allows for the storage of an iPhone, Apple Watch, and AirPods and a series of individually purchased chargers that plug in via the case.
9- Over-the-Head Wireless Headphones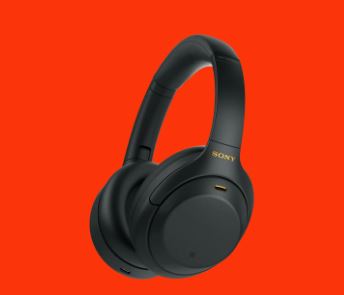 The Sony XM4 wireless headphones, one of our favorite pairs of wireless headphones for 2021, are $100 down. They feature top-of-the-line noise cancellation Dual Noise Sensor technology and Edge-AI for next-generation music.
10- Bundle of H.P. Sprocket Portable Photo Printers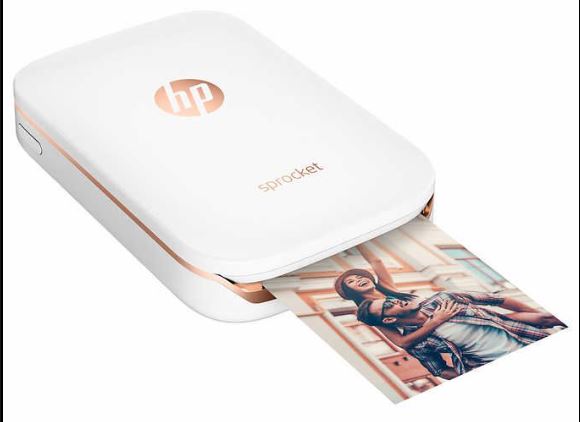 It's all about rapid gratification these days, so help them turn their digital experiences into physical mementos with a single click. The H.P. Sprocket Select tiny photo printer, which can print 2.3×3.4-inch photographs on Zero Ink paper, is a great Christmas gift. With Sprocket's mobile app, they can even edit images before printing!
11- Massage Guns for the Whole Body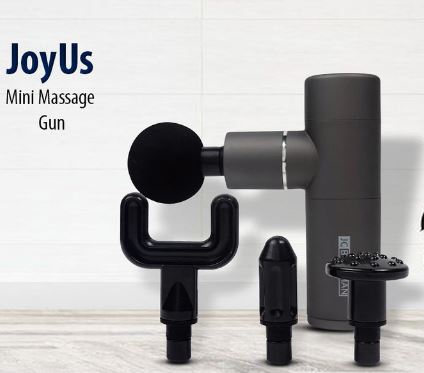 The best Prime and Mini for this year's Christmas gift recommendations.
12- Warmies Slippers by telex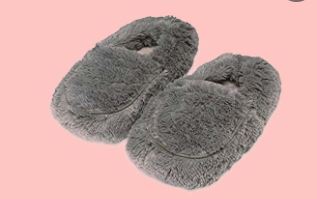 Toes will be toasty in no time if you pop these plush puppies in the microwave. Their millet-grain stuffing will give them a weighted sensation, and dried lavender flowers interspersed throughout will release stress-relieving aromatherapy benefits into the air.
13- Device to Help You Sleep by Dodow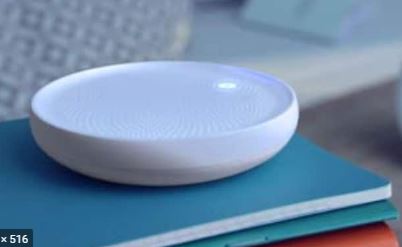 Give the gift of sweeter dreams with a clever sleep aid that will put your recipient's sleepless nights to rest for good. With an expanding light that prompts them to breathe in and retracts when it's time to live out, an illuminated metronome system will educate them on how to doze off naturally.
14- Ember's new temperature-controlling bright mug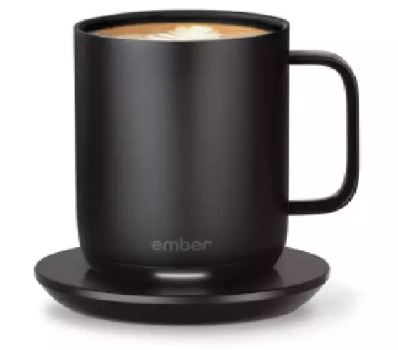 Ember's brilliant bright mug makes keeping tea, coffee, and hot cocoa warm a breeze. They won't have to continually go to the microwave to heat up lukewarm liquids because it will remain their favorite sipping temperature.
15- 5 Mini Mystery Capsule Surprises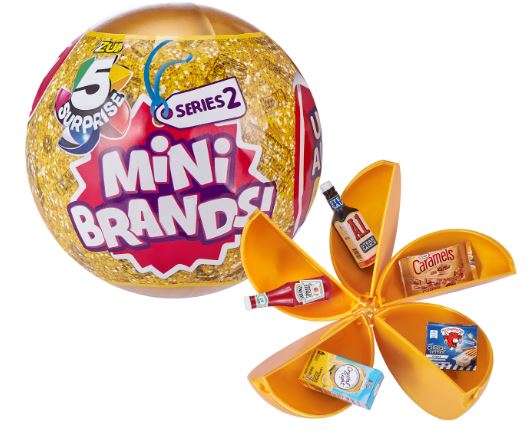 These little mystery capsules take it to the next level by breaking open to reveal five different mini objects! Every 5 Surprise purchase comes with two tablets containing five things, so it's practically ten surprises in one.
16- Bluetooth Smart Beanie Headset from SoundBot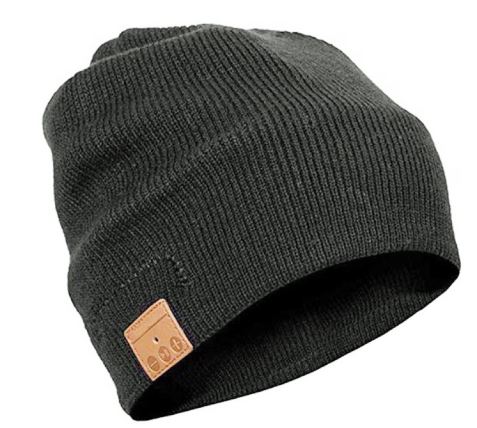 This warm beanie has built-in Bluetooth speakers on chilly days to make listening to music easier. It's water-resistant, keeping you dry and warm in the rain or snow. The beanie can play music for up to 5 hours before requiring recharging.
17- Revlon Volumizer & One-Step Hair Dryer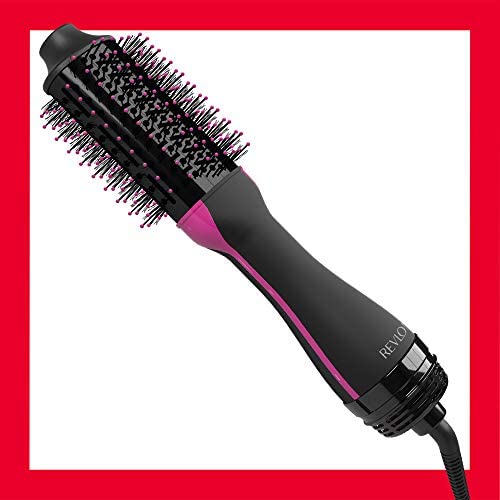 This detangling hot air brush will leave her hair dry, smooth, and incredibly volumized and could be the best Christmas gift. They won't miss using a standard blow dryer because of its distinctive oval form, providing additional lift at the roots and curlier ends.
18- A New Smart Television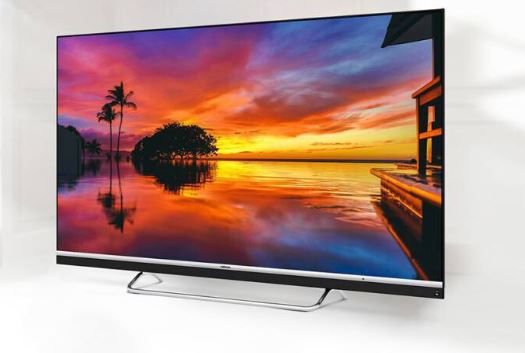 Are you searching for a gift for the whole family? Then a fresh new smart UHD flat-screen T.V. is the way to go since it will bring a grin to everyone's face from the moment they see the large box beneath the Christmas tree.
19- Attachment for Tushy Classic Bidet Toilet Seat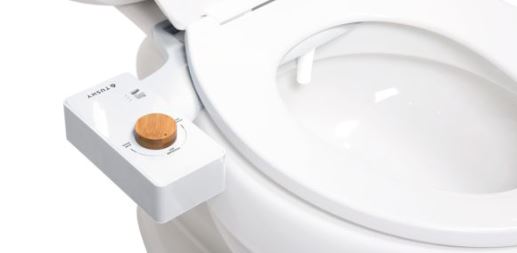 It may seem odd to give a bidet as a Christmas present, but let's face it: it lends a touch of spa-like luxury to any bathroom.
20- Pressure Cooker & Air Fryer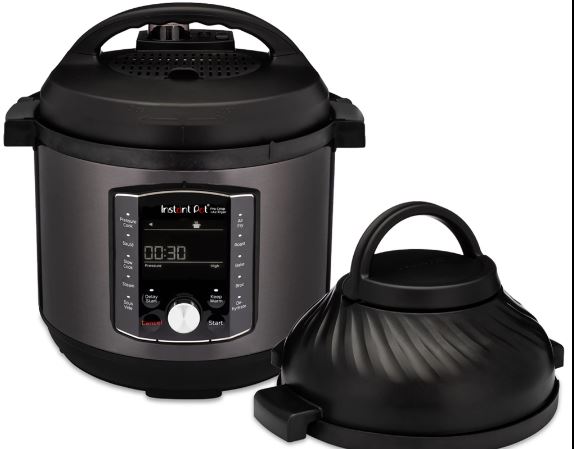 Ninja creates excellent all-in-one kitchen devices. This 12-in-1 Pressure Cooker/Air Fryer is a great Christmas gift that will arrive in time. It's a pressure cooker that crisps your food while trapping in the liquids and giving you the desired crisp, golden finish.
21- Apple AirPods Max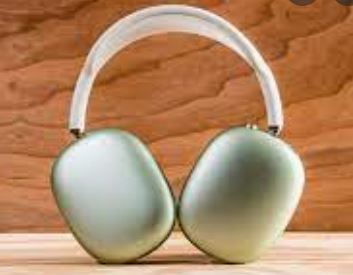 Get a pair of wireless headphones designed by Apple. Apple's new headphones, widely anticipated, did not disappoint. In fact, they went above and beyond our expectations. Despite their high price tag, the AirPods Max are one of the best tech presents of the year and one of our favorite Christmas gifts.
22- Crossbody Kelsey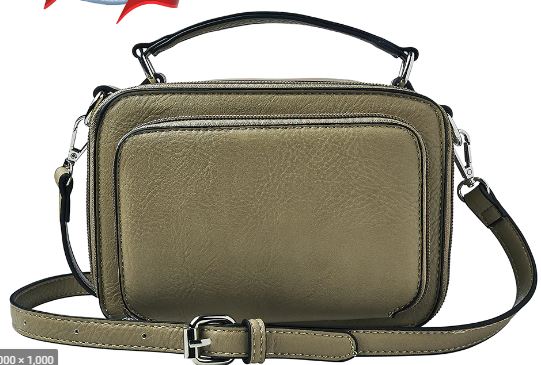 This crossbody cutie is inspired by the shape and utility of a classic camera bag. It will keep your belongings organized and safe without weighing you down.
23- Subscription to Coffee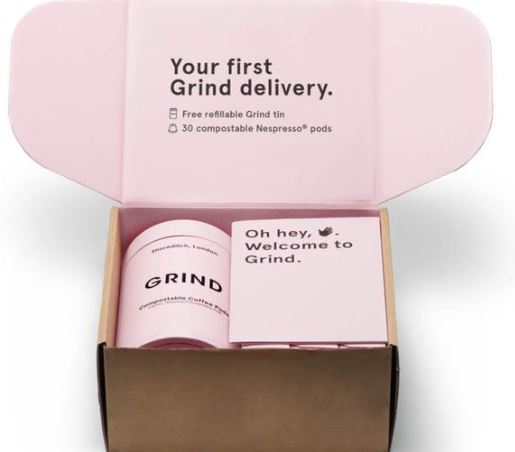 The beautiful package is a joy to open. The fact that the beans are roasted by the creators makes this subscription a fantastic present.
24- Crocs
Crocs were 2021's fashion underdog story, and we're here for it! Whether you like them, these fashionably awful shoes are officially hot. They'd probably make a wonderful Christmas gift for someone on your list.
25- Personalized Mugs for the Family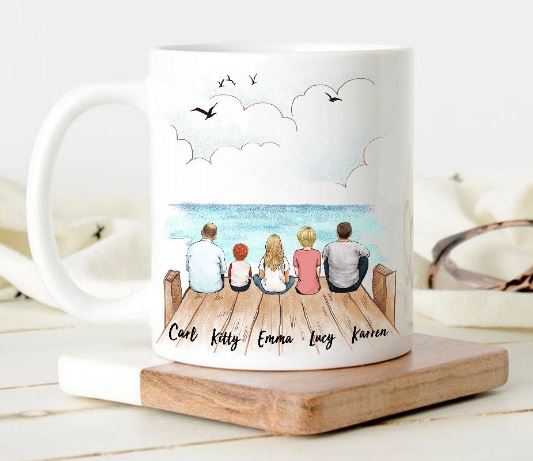 To make this adorable personalized gift, all you need is a brief description of your gift receiver.
26- Stand for your phone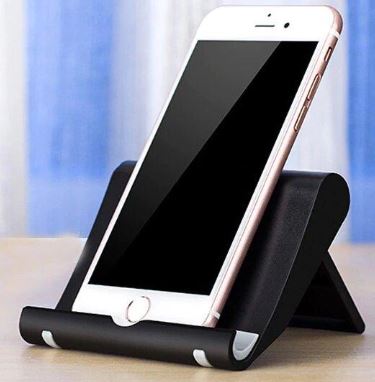 This phone stand is universally compatible with all cellphones four to ten inches in length and tablets and e-readers and may be used on any desk.
27- Coffee Maker for Cold Brew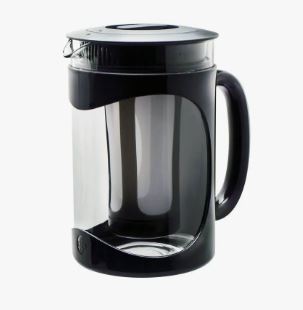 A perfect gift for coffee lovers.
28- Apple's new AirPods (3rd generation)
Since the popularity of previous models has surged in recent years, the newly introduced Apple Airpods are also on our list of top Christmas gifts for the year.
29- Stainless Steel Travel Mug with AutoSeal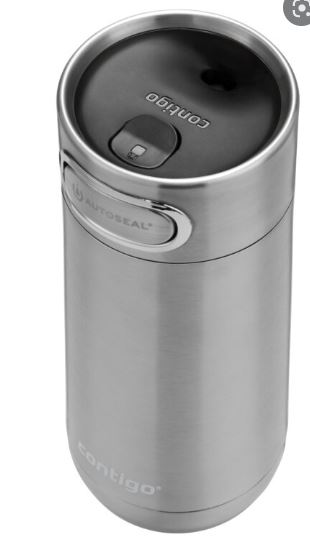 This travel mug keeps hot liquids hot for up to seven hours and iced coffee icy for 18 hours for all-day sipping.
30- Card Game: Exploding Kittens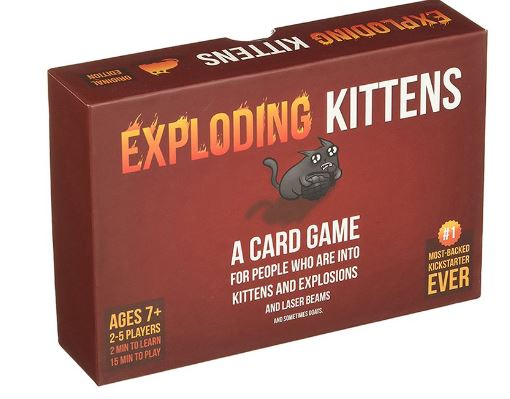 It's reasonable to say that Exploding Kittens is a fan favorite and is the best Christmas gift.
Download Collart to Create Christmas Cards Today
Need Christmas gift ideas? Collart free photo editor app allows you to easily remove image background, along with many other functions and tools you need to create your own cards this Christmas season, to impress your loved ones! From photo adjustments, removing background and creating transparent images, Collart is the best card maker app you need for your iPhone and iPad to create your own customized Christmas gift!

👉🏻 Follow Collart: Facebook | Instagram | Twitter | Pinterest | YouTube | Website | TikTok