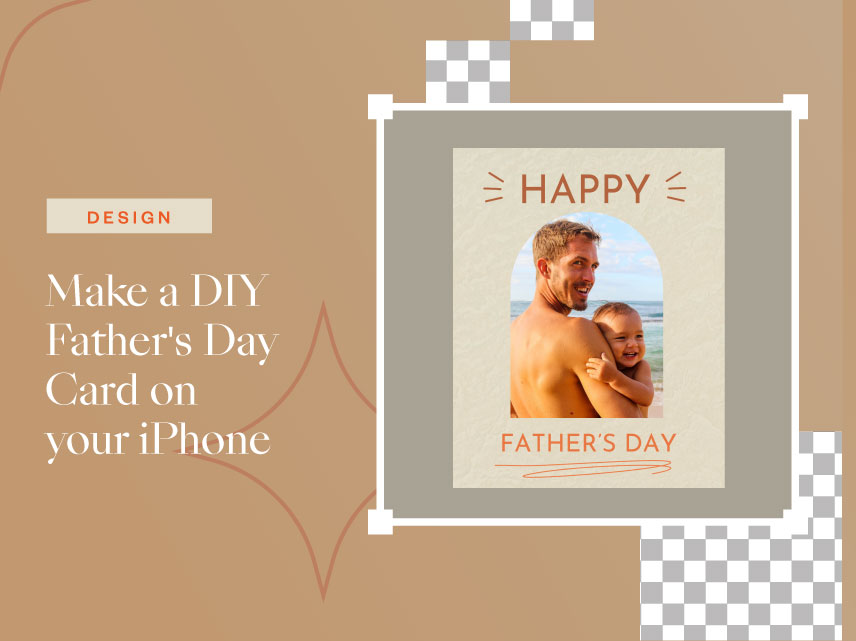 Make a DIY Father's Day Card On Your iPhone
Father's day is fast approaching, and why not make a DIY father's day card to give to your father? Father's day is typically celebrated during the third week of June. This day commemorates our loving father's hardship and sacrifices for us. Based on history, father's day was first celebrated by local religious leaders from the United States.
Today, Father's day has become more commercialized than the first celebration. Some send cards or DIY father's day cards. Some give gifts. There are several ways to celebrate this holiday and let your fathers know that they are special.
Celebrate Father's Day with DIY Father's Day card
One way to commemorate Father's Day is to give your father a DIY father's day card. DIY father's day cards can have multiple advantages. When you create your own DIY father's day card, you will unleash the creativity that you had in you. It will also be a good gift idea because a DIY father's day card is personalized and created especially for your dad. And the best part is, it will save you tons of money if you do the card yourself.
How to Design DIY Father's Day Card On Your iPhone?
Collart is a free photo editing or collage maker app that can help you create a father's day card for free. With Collart's wide range of options for design, you will not have a problem creating your own father's day card.
You don't need an expensive photo editing tool such as Adobe Photoshop to edit photos or create a collage for your father's day card. Collart is a user-friendly app, so beginners can navigate through the app, even if it is their first time using it.
Steps to Create Your Own DIY Father's Day Card on Collart Free Card Templates
Choose your format and size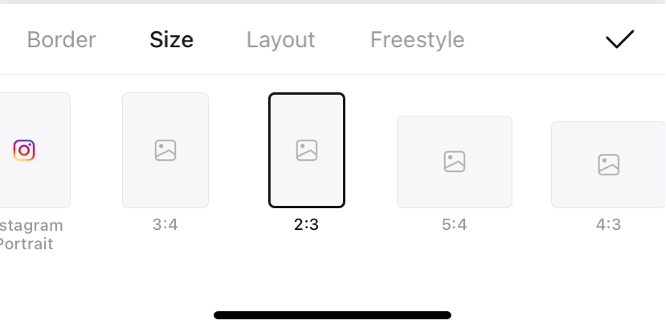 Collart has multiple sizes available for the base. Depending on how you will use it or where you will post it, there are multiple preset aspect ratios available in Collart. Choose the most appropriate size for the design you have in mind.
Choose freestyle to create your style
Freestyle allows you to create a collage in any way you can. You can combine colors and fonts according to your liking. If you are unsure what goes well with what, you can always refer to different color theories or different sets of palette colors that go well together. Same with font pairing, you can always refer to the internet, which fonts go well together.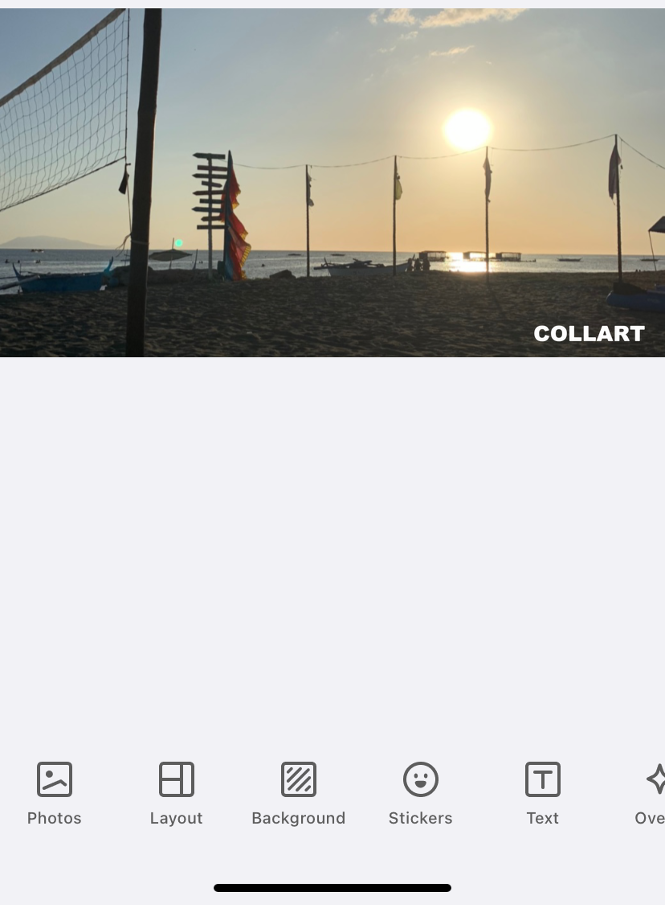 Once the base is set, the photos are ready to be uploaded and attached to your DIY Father's day card. You can upload any photos of your father. It can be serious or wacky, depending on how you want your message delivered.
Add decorations – stickers, background, color, gradient and more!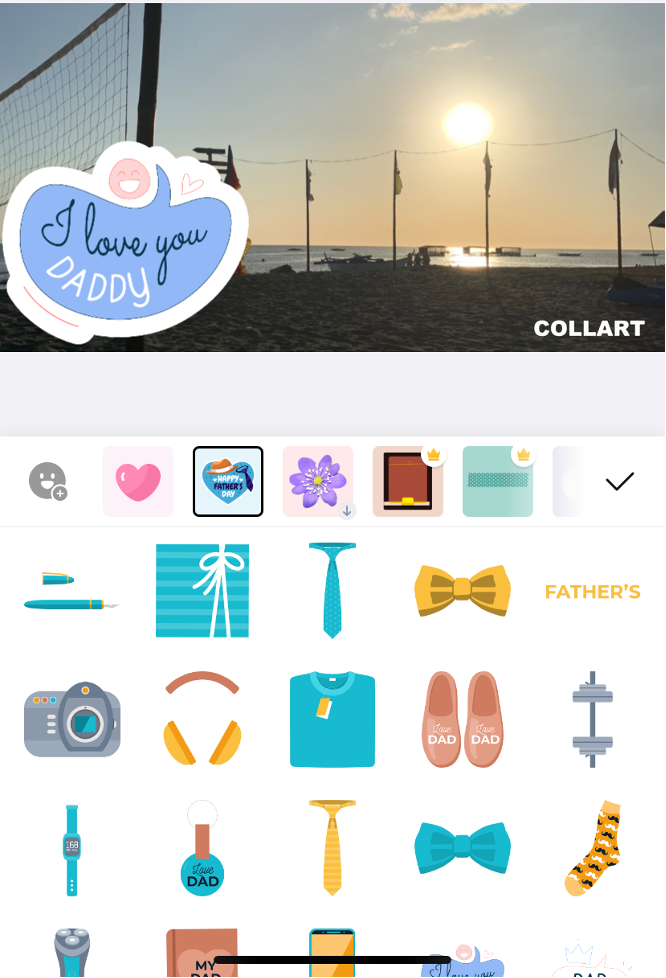 Collart has a wide range of stickers and other elements that can be put on the card. You can choose among those available to add to your card to make it more interesting and alive. Adding these decors can make your card more creative and enticing to the receiver.
Add your message with free text editor – customize font, text color and more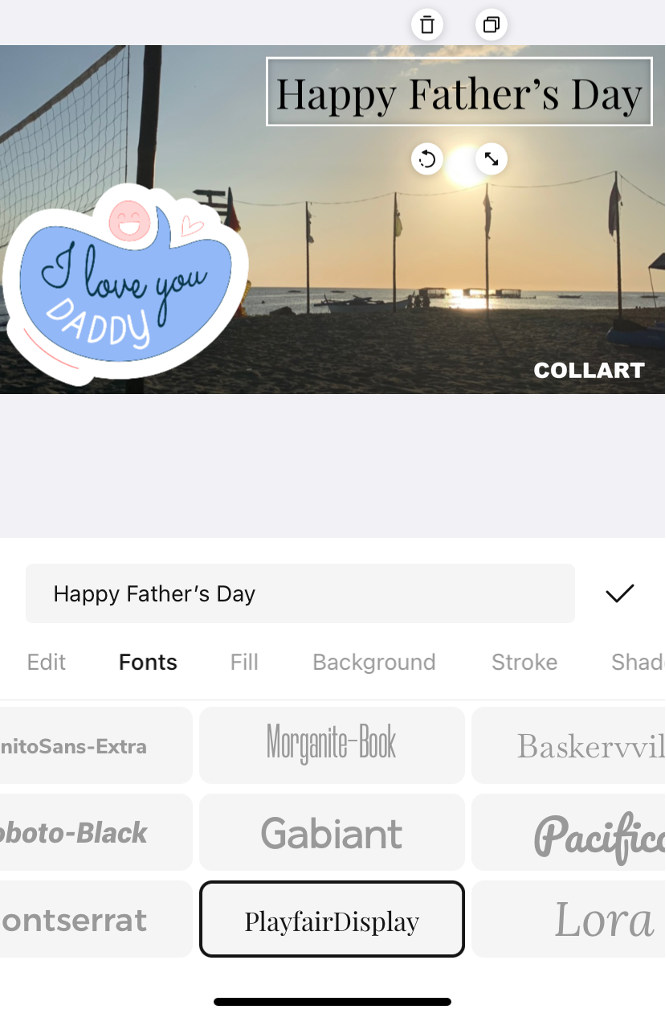 Here is the part where you should create a message from the heart. Depending on the level of your relationship, there are multiple ways to deliver your father's day message to the people. You can be funny and witty, or you can be serious. It's all up to you. And again, if you are planning to use different fonts, you might want to check out which fonts go well together.
Once you have completed the design, you can save that and send it to any father figure that you know!
Make Your Own DIY Father's Day Card With Collart Free Card Maker
With Collart, it is now easy to create a DIY father's day card by just using your phone. You don't need to have photoshop to create this amazing father's day card that you can use to honor your father. Download Collart now via App Store and create different cards for different occasions. With Collart, you get to decorate your DIY Father's Day Card at ease.
Collart free photo editor app allows you to easily remove image background, along with many other functions and tools you need to create your own DIY Father's Day Card, to impress your loved ones! From photo adjustments, removing background and creating transparent images, Collart is the best card maker app you need for your iPhone and iPad to create your own DIY Father's Day Card!

👉🏻 Follow Collart: Facebook | Instagram | Twitter | Pinterest | YouTube | Website | TikTok