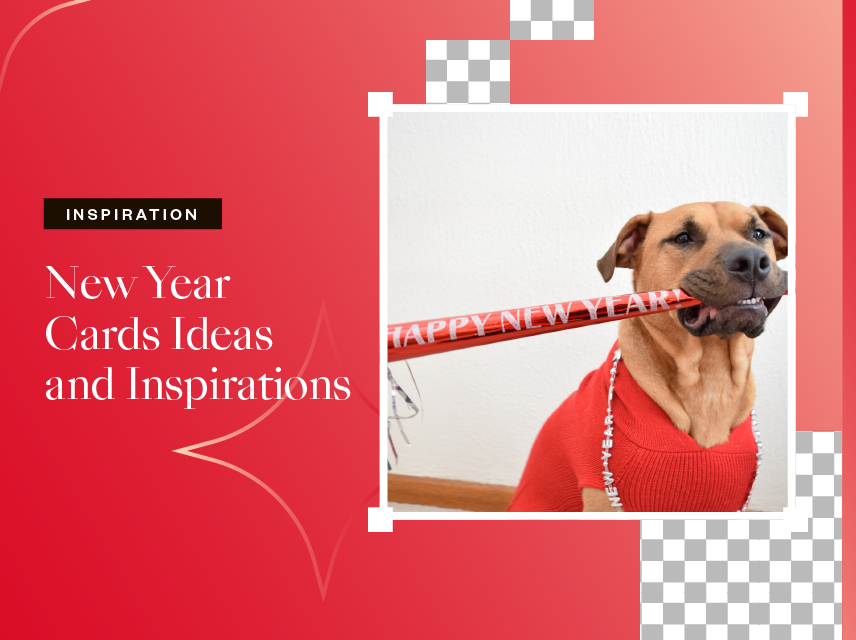 39 New Year Cards Ideas and Inspirations
New year cards design ideas are important because they help you decide the overall message and theme you want to convey in the new year. A new calendar year begins on New Year's Day, and the year count is extended by one year.
Each culture uniquely celebrates the New year. Fireworks are used in some cultures to announce the start of a new year, and many people gather together to watch them. It's a beautiful sight to see. Some cultures light fireworks to signal the start of the new year, and many people gather together to see it. While for others, it's all about hanging out, celebrating with friends, while some people attend their place of worship, everyone celebrates the new year differently.
In honor of the New Year, cards can be given to family and business colleagues to show their love and appreciation for their hard work and dedication. An annual New Year's greeting is an excellent way to establish goodwill, encourage consumers to engage with your brand, and thank clients and customers for their support over the past year.
This can be accomplished by sending New Year cards. Cards can be used to convey pleasure, appreciation, condolences, amusement, affection, and gratitude. It enables us to connect emotionally with the people who have impacted our lives. Your new year card design ideas will make yours stand out because you can add whatever you want. You can create a digital new year card using a pre-made template from any design app and then add your personal touch. The templates can be sent to many people by simply clicking on a button. We have compiled a few suggestions to help you develop a New Year's Card design idea.
Tips for New Year Card Designs
First of all, when you plan to create your new year card, you need to determine what you are going to do, what you will use as your theme. Planning is essential!
Make sure that the colors and design elements you use in your designs are of high quality in order to ensure the design stands out.
Think carefully about the top third of the card since that is where you will choose the type of text and the design you wish to use. If you want to get inspired, you can do some research on some new year card design ideas so that you can obtain some inspiration.
You should always include your own personal touch in any design you create so that the recipient can relate to the design and can see the hard work that you put into it.
Consider designing both the inside and outside of the card – this will allow you to bring your insightful vision to life and complete your artwork. Throughout the card, you may include anything you wish, whether it's a picture or a sweet greeting for the upcoming year.
39 New Year Cards Ideas and Inspirations
Traditional New Year Cards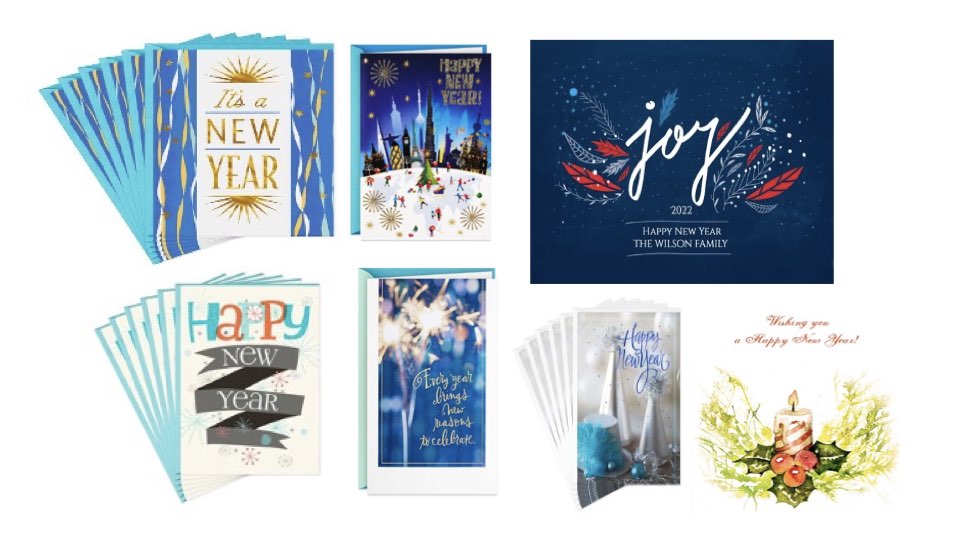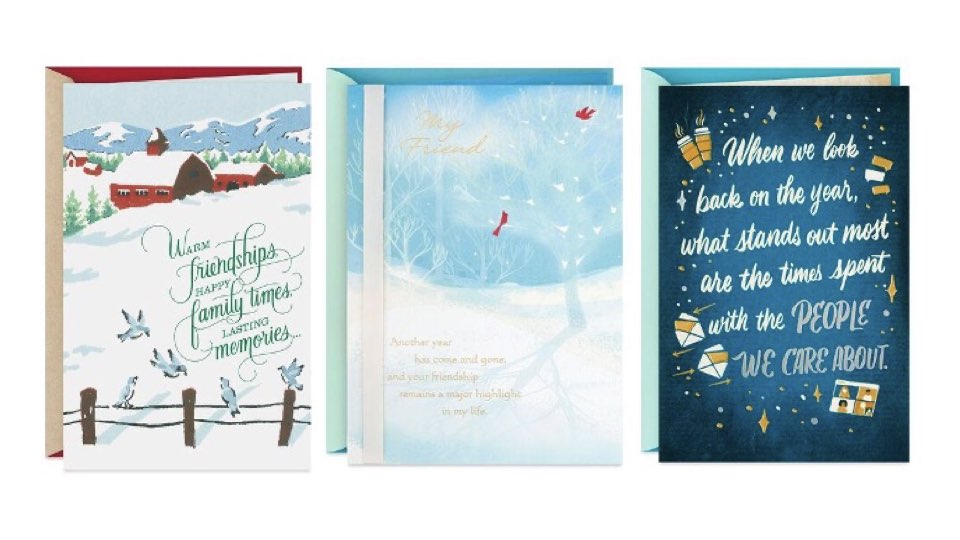 Personalized cards for the New Year are a great way for your clients to remember you as the year begins. Traditionally, you can add any design to a traditional card, and these types of cards are generally plain and straightforward. The fact is that they convey a great deal, both to family members and to business associates.
Funny New Year Cards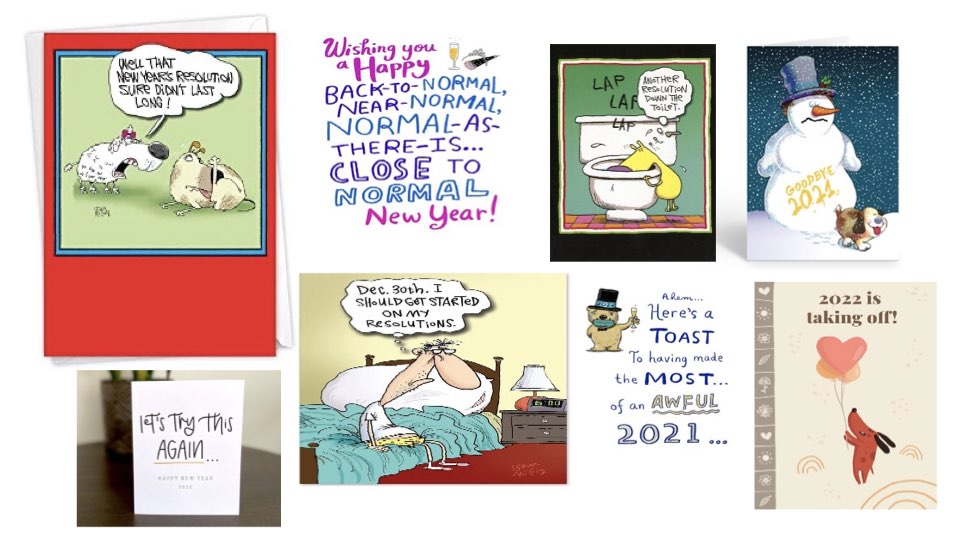 We can always use some humor in the new year; we can smile at the memories and look forward to the future. Laughter is helpful in this regard. These new year card design inspirations are excellent for you if you decide to share some laughter. You can use these new year cards design ideas to get started.
New Year Cards for Families and Friends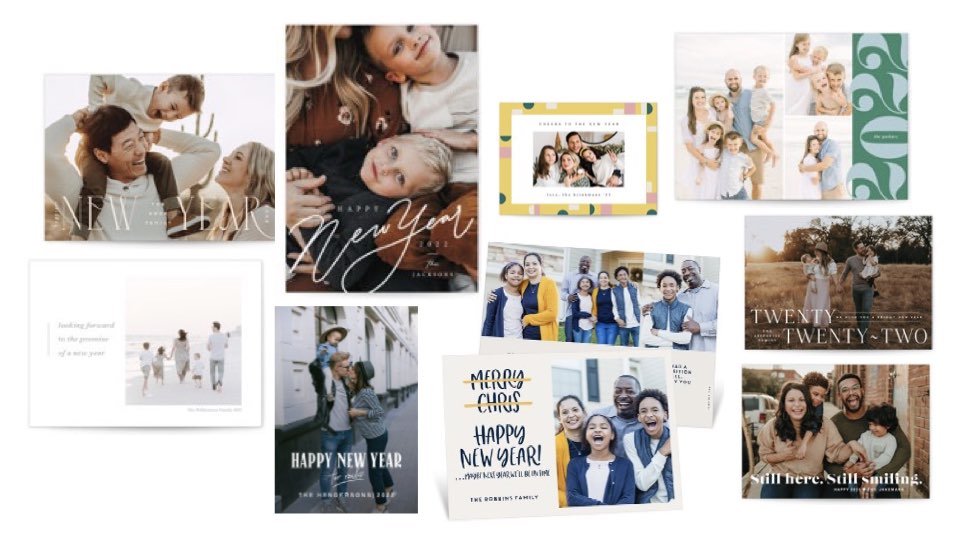 We all love our friends, and oftentimes we make special gestures to show how much we appreciate them. Well, a new Year card design will most likely do the trick. With an eye-catching design and a heartfelt loving note inside, what can be better than that? The cards below are some of the most amazing new year card designs that you can use to get started on your own and give your friends the best gift they could ask for, for the new year. That gift is love!
Champagne New Year Cards
Toasting to the new year is one route for people to celebrate that moment in time, exploring and embracing the unknown. Cheers to the future. You can check out these new year card design ideas to create your own celebratory card.
Couples New Year Cards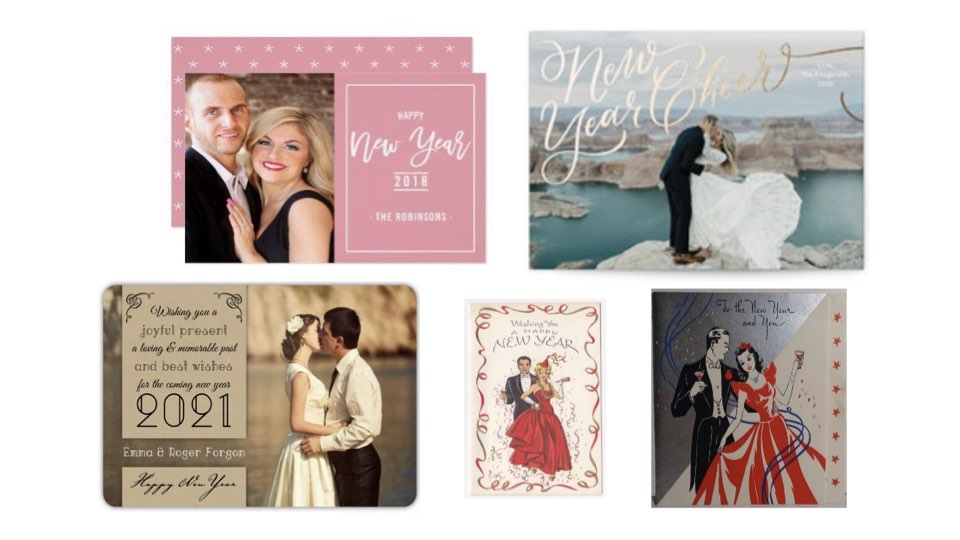 We love our significant others, and we want to celebrate another year with them. That's a must, and the sweetest and simplest of things normally does that trick. Add in a bunch of roses or any other flower with a heartwarming new Year card. All you have to do is seal the deal with a kiss when the clock strikes 12. Here are a few ideas for New year Card designs for your significant half. Put those beautiful and talented minds to work and get started.
Create New Year Cards With Free Collage Maker and Photo Editor
We hope these ideas will help you with coming up with your New Year cards for your loved ones. Spread the love through personalized crafted greetings With Collart free collage maker and photo editor app on iPhone! Have fun with it – we can't wait to see your beautiful New Year cards on social media!

👉🏻 Follow Collart: Facebook | Instagram | Twitter | Pinterest | YouTube | Website | TikTok