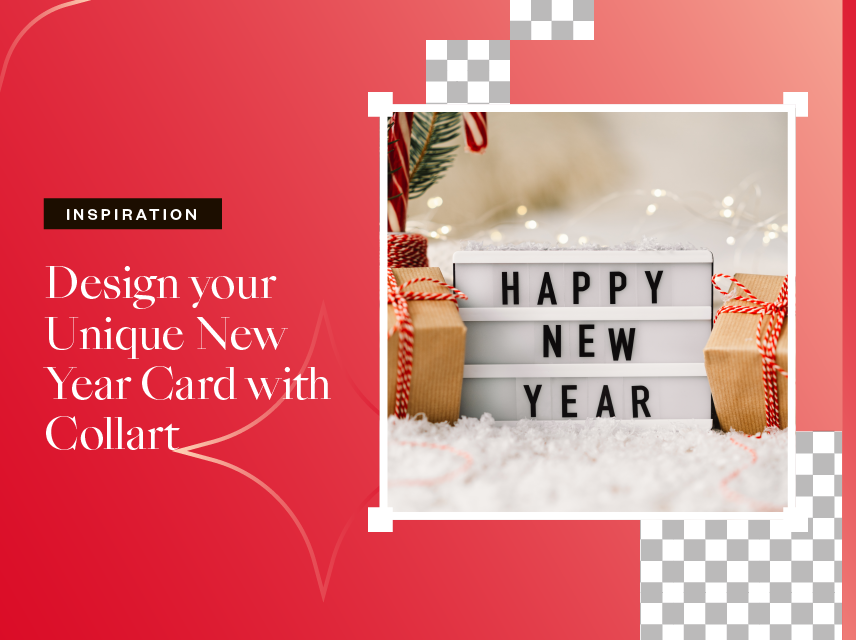 How to Design Your Unique New Year Card With Collart
Holidays are fast approaching, and New Year is in a few days. It is a wonderful time to design a unique New Year card to greet your friends and family.
New Year symbolizes new beginnings. It means new chances and new opportunities. It is a joyous moment and a sign that you have a whole year to improve, make better choices and be kind to others and yourself. Sending a good New Year card to your friends is a good way to greet them. New Year cards these days are often more digital and sent through social media applications.
Designing your own New Year cards will unleash your creative side. By designing your own unique customized New Year card, messages on the card can be personalized. Doing this will make your recipient feel special, knowing that you created a New Year card just for them.
Tips on designing your unique New Year card
Think of the message you want to tell your recipients
Your New Year card must have a good message on them. You can either have a generic message where you put in the same message for all your recipients or personalize each message on the card.
You should also think about what should be the vibe of your message. Should it be fun and relatable? Or should it be business-like? All of these should depend on who your recipients are.
Always remember, the more personalized New Year's card is, the more special it will make your recipients feel.
Think of a theme for your design
If you create a New Year card for your brand or company, you should stick to your brand's personality. You can keep it simple and classy, or you can make it loud and proud. The most common New Year theme comes with calendar dates and years.
When you are designing the New Year card, decide on a theme that is most suited to your personality so that when your recipients receive the card, they will instantly know who it was from.
Create a design based on your theme
Your color palette, font, and all other elements of your New Year card should align with your theme. These will create your overall design, and you don't want elements that seem out of place on your New Year'card.
How to design your New Year card for free?
If you are looking for an app that can help you create your New Year's card for free, you can do it with Collart. Collart is a free iOs photo/collage editor with many editing tools and more than 1000+ design materials that you can use for your card. All of these are for free.
Create your New Year's card for free in Collart by following these easy steps.
Choose your size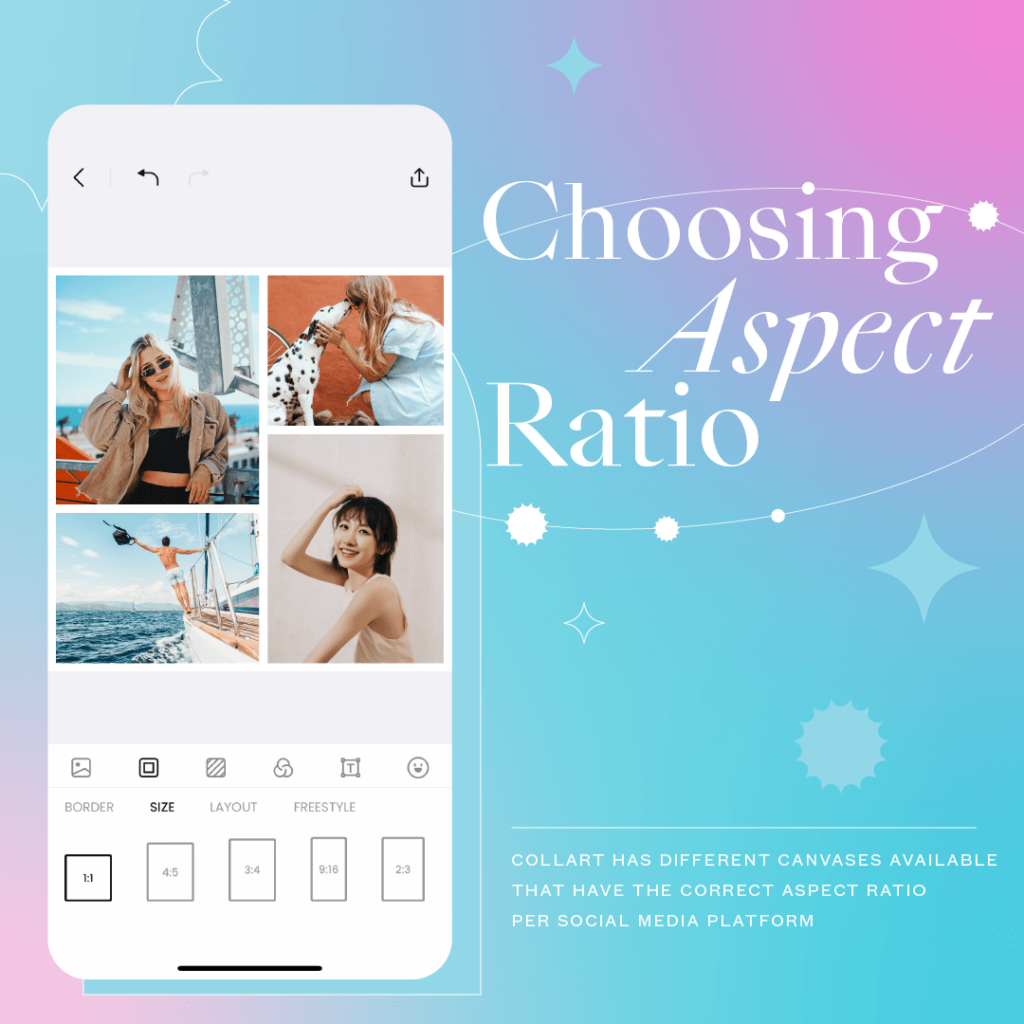 Upload your photo. Choose a layout with a suitable aspect ratio for your New Year's card, depending on which social media you would like to share them with. (Read: how to choose the perfect aspect ratio for your image[EM1] ) You can also choose a templated layout for your photos or create their freestyle.
Choose background and add elements to decorate your card
Collart has free sets of backgrounds that you can use for your New Year's card. You can also choose from your gallery if you already have the best background for your New Year's card.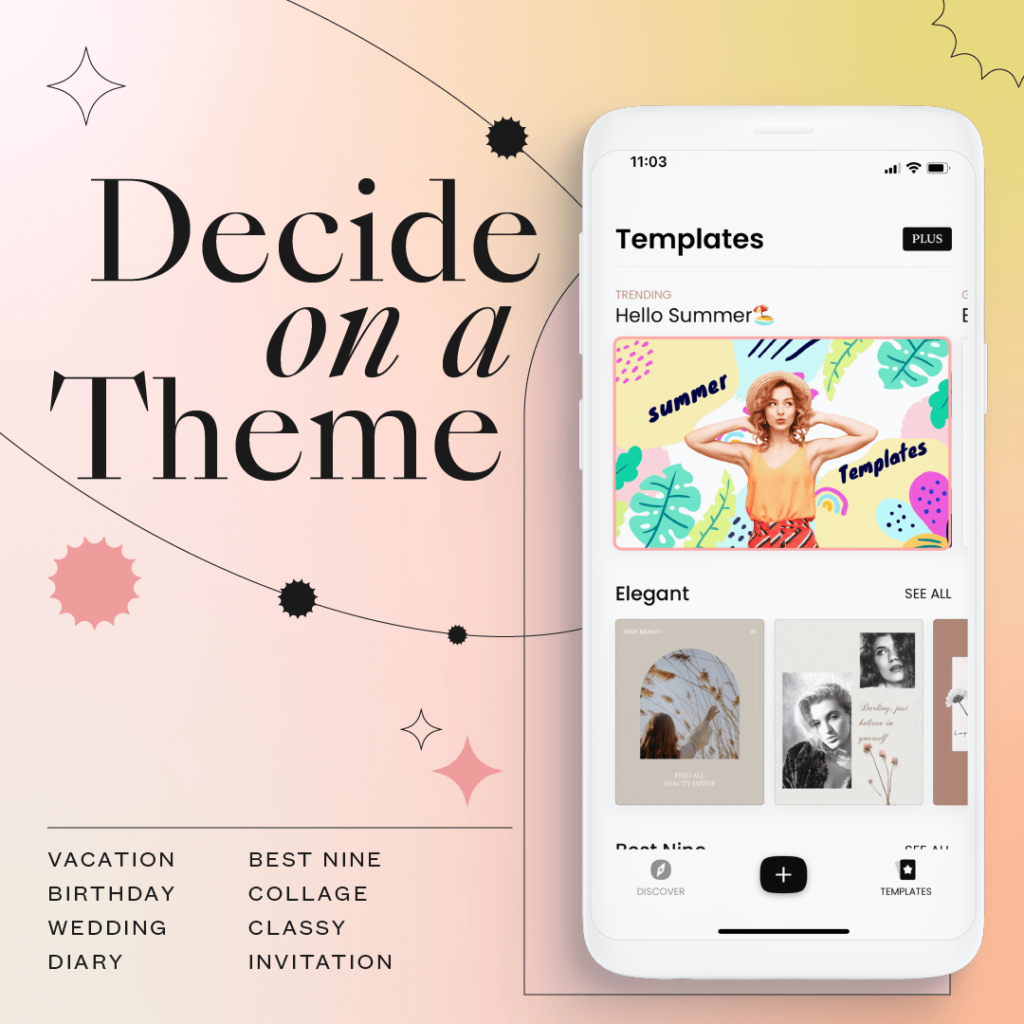 You may put in some stickers if you like. There are so many available stickers on Collart that you can use. Common elements and stickers to add for New Year are fireworks, wineglass, countdown clock, beer man, etc. You can also create your own New Year sticker yourself if you don't find something you like in Collart's media library.
You can also add your text or message to your card. Collart has a good set of fonts for free. You can match different fonts to achieve different vibes with font pairing.
Once you are happy with your message and the layout, you can easily save it on your camera roll to send it to your friends or have it printed.
Here are some New Year Cards you can design with Collart
New Year card with Family photo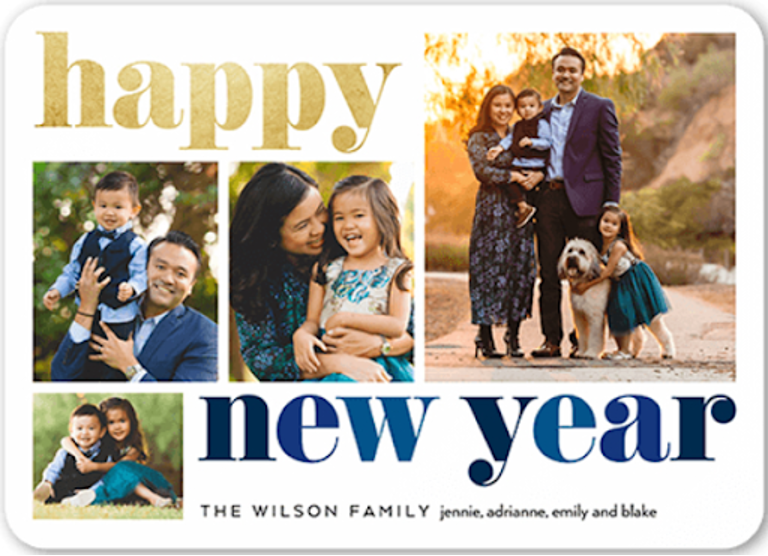 The recipient would immediately know who was sending the cards. This is suitable for those with a family.
Fireworks theme with plain text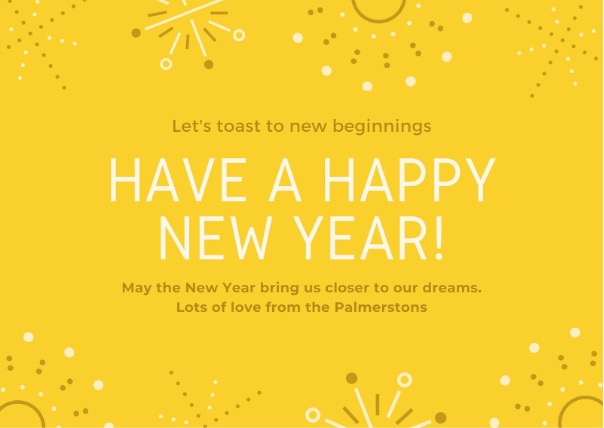 Spice up the vibe with the fireworks icon and write some heartfelt message in sentences. Suitable for close family and friends.
Minimalist Happy New Year 2022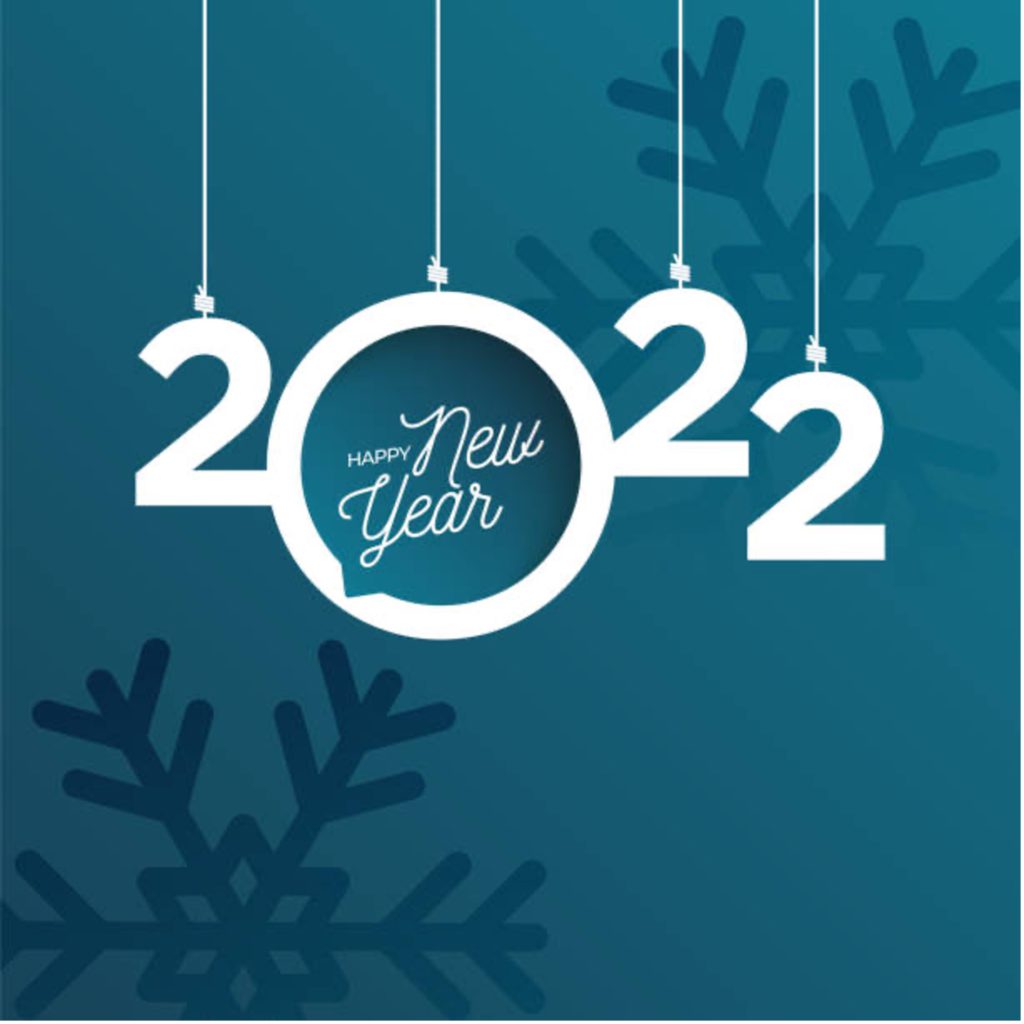 Just the classic "Happy New Year" Title and the calendar year. Simplicity at its best. Suitable for acquaintances and colleagues.
Party Theme for Company New Year Card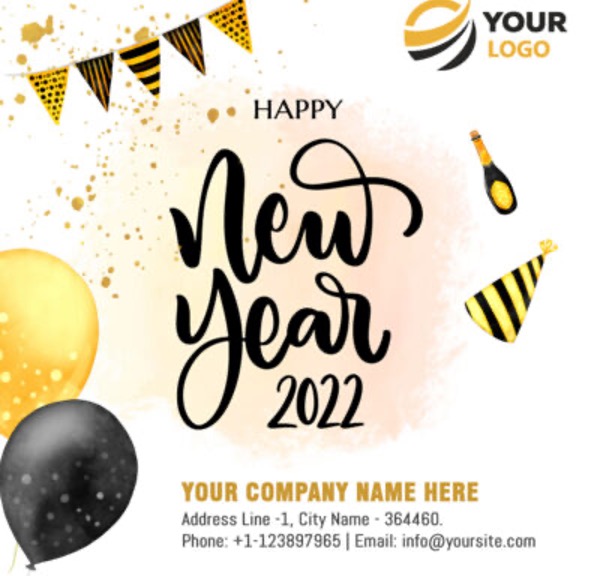 Cheerful vibes with the party icons come together with the company information. Suitable to business partners and regular customers.
If you need more inspiration on designing your new year card, get more ideas from list of 50 New Year Card ideas and inspiration!
Use Doodle Brush on Collart Today!
Whether you want to create New Year card for your loved ones, or for your company, you can make the most out of Collart photo collage app for free on your iPhone or iPad. Download Collart iOS today and create your own collage of New Year cards with the array of tools and features on the app for free. We can't wait to see how you express your creative design with Collart photo editor and collage maker!

👉🏻 Follow Collart: Facebook | Instagram | Twitter | Pinterest | YouTube | Website | TikTok