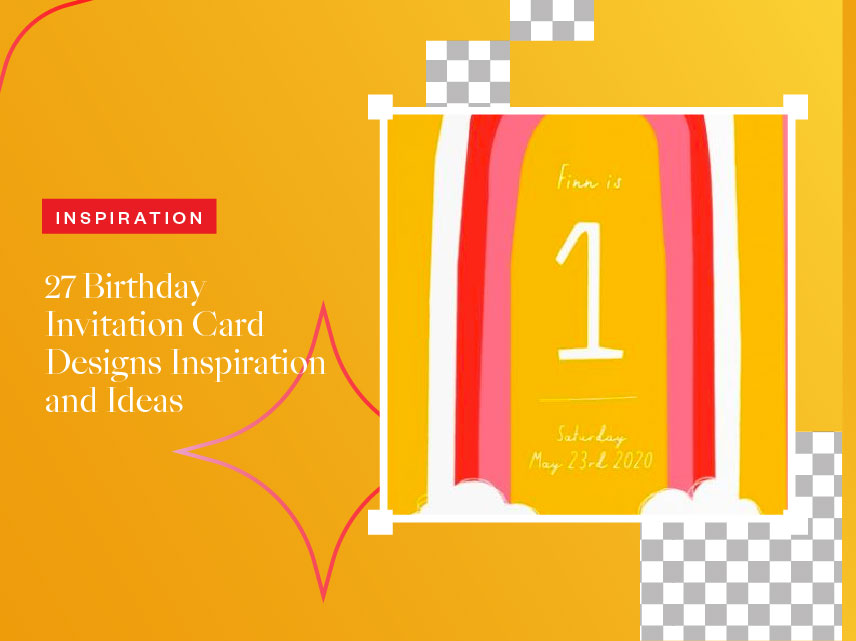 27 Birthday Invitation Card Designs Inspiration And Ideas
Organising a birthday party and you need some ideas for birthday invitation card designs?
Birthday is an important day of every person's life. It signifies the opportunity to celebrate surviving another year and share and create memories with friends, family, and loved ones.
Everyone wants to celebrate their birthdays in different ways. Some people like to throw simple parties, and some people love to do theme parties, while others prefer romantic dance parties and much more. To match the theme of your birthday party, you can design your birthday invitation in many different styles and ways. Your birthday invitation card can be simple, romantic, funny, inspirational, grateful, etc.
27 Birthday Invitation Card Designs Inspiration And Ideas
Not everybody has the party budget to hire a freelance graphic designer solely for your birthday. But you actually don't need to hire anyone to design your birthday invitation. You can design them yourself. The only thing that requires creativity and ideas!
Some folks have no trouble picking up a pen and adding a loving invitation to a birthday card. Some people take stress on how they can create a meaningful birthday invitation card that stands out. We have ideas to help you design a more meaningful birthday invitation card, no matter where you lie on the inspiration spectrum.
1- Use a Bright color Scheme: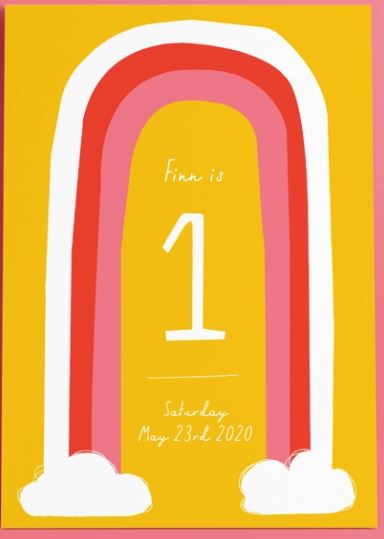 Nothing can scheme out loud than birthday sprinkles. Incorporate them simply with a bright color scheme.
2- Mix up the different fonts and styles: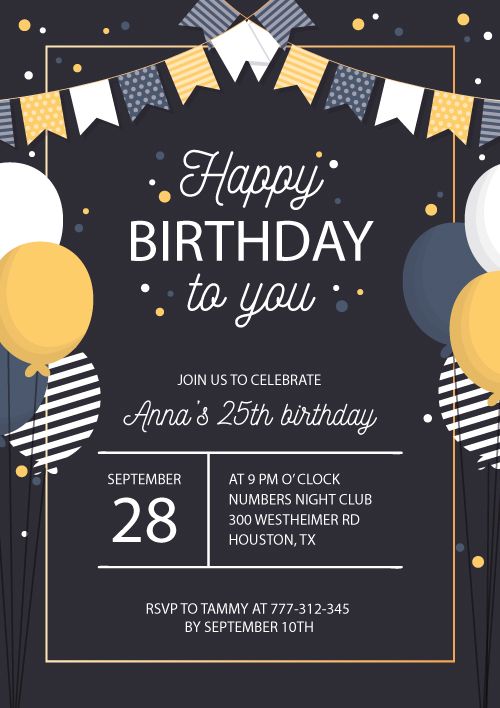 Give your birthday invitation card a fresh look! Mix Up the order of fonts and styles that compliments each other.
3- Use background color filters: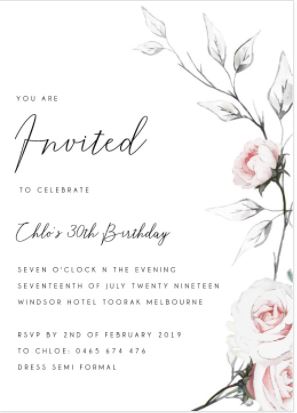 A busy card can be difficult for the readers. Try some lite color background filters to make your card stand out.
4- Take one image as your focal point: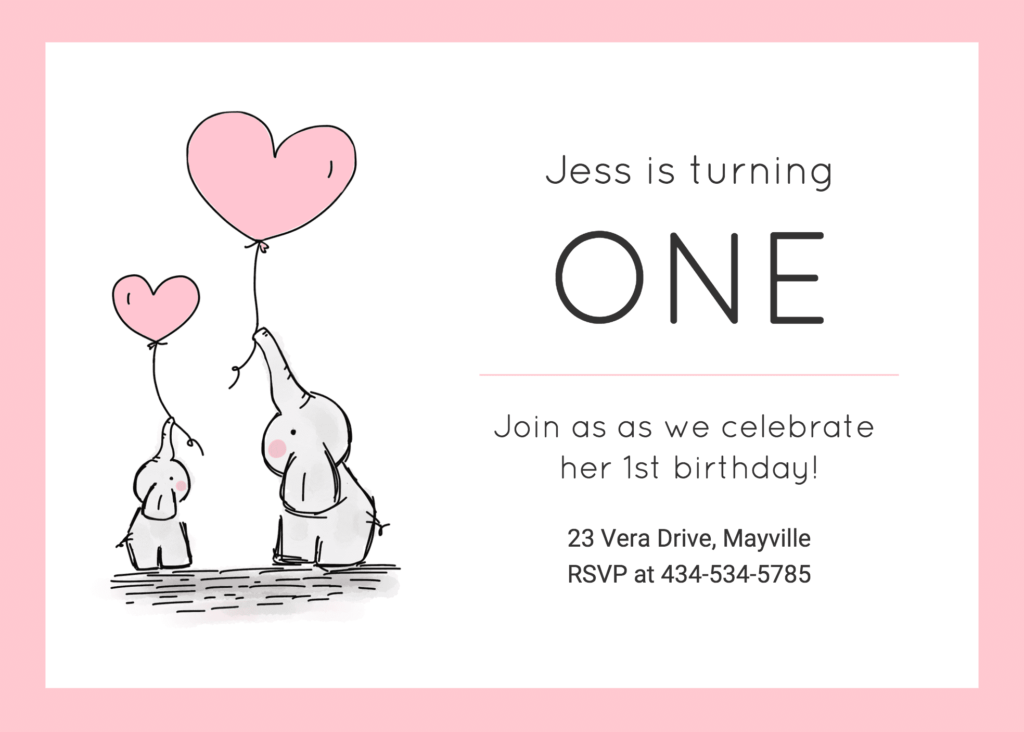 A focus point is the section of your design where people's eyes are pulled to the design world.
5- Use a two-column layout: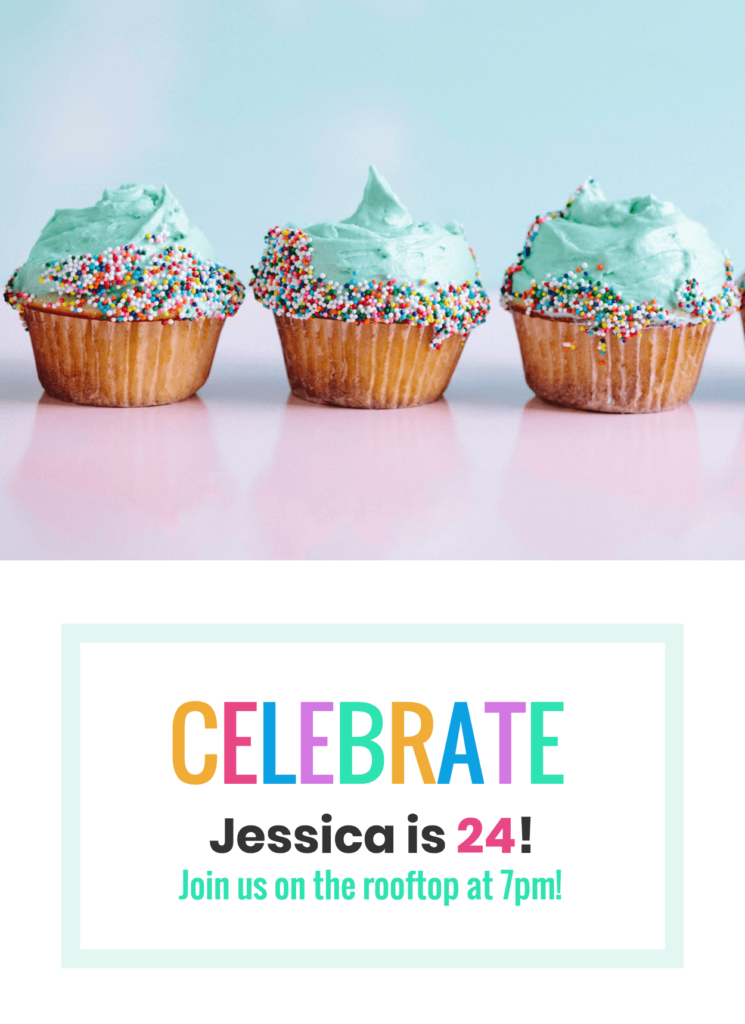 Make your card easy to read. Try splitting your card; use one side for the image and the other for words.
6- Use thematic background image: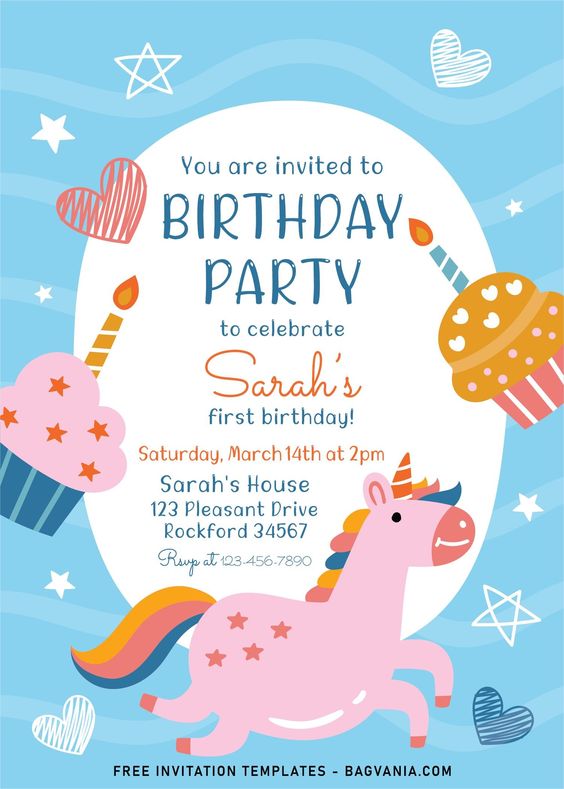 If you want to save time and work while still having a good design, choose a backdrop image that naturally frames your content.
7- Use frame: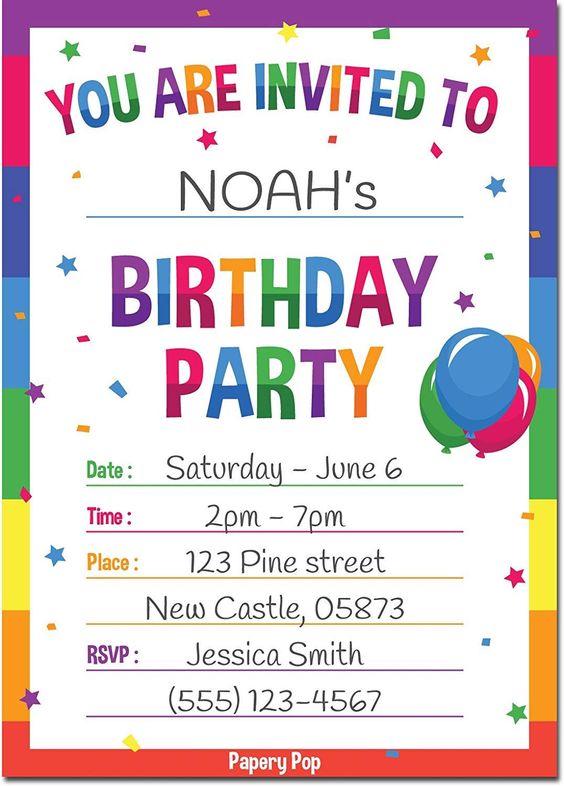 Use frames in the cards to incorporate the birthday star photos. It will make your card interesting for viewers.
8- Try something different: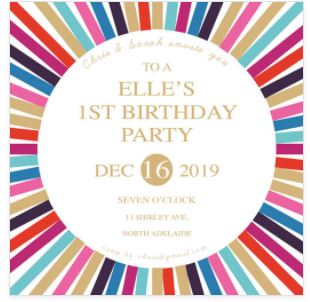 A simple classic crater is always a hit. Take a simple card and brainstorm your ideas to make it stand out.
9- Make it colorful: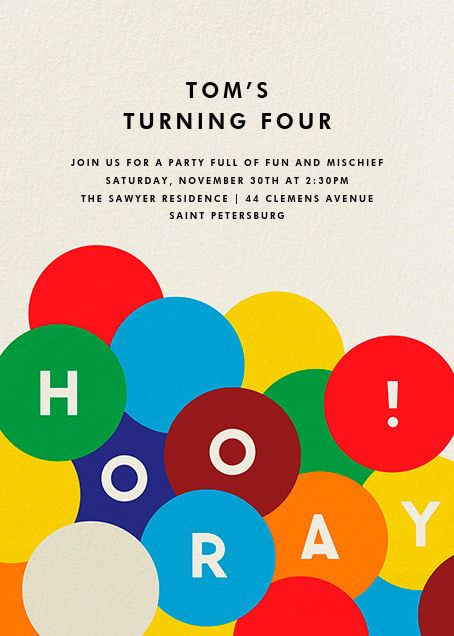 Play around with the colors to enhance your birthday invitation card.
10- Use a simple color border: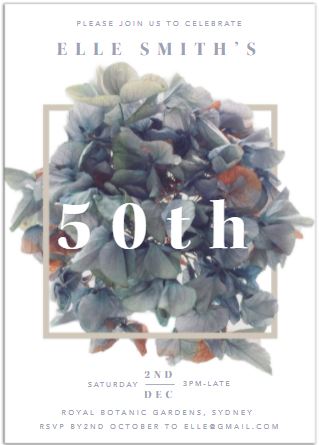 For straightforward cards, use bold color borders with a lite background or vice versa.
11- Keep it simple: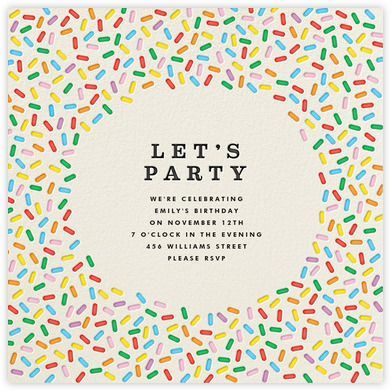 Use a simple design or shape and keep your card simple.
12- Keep your turning age at center: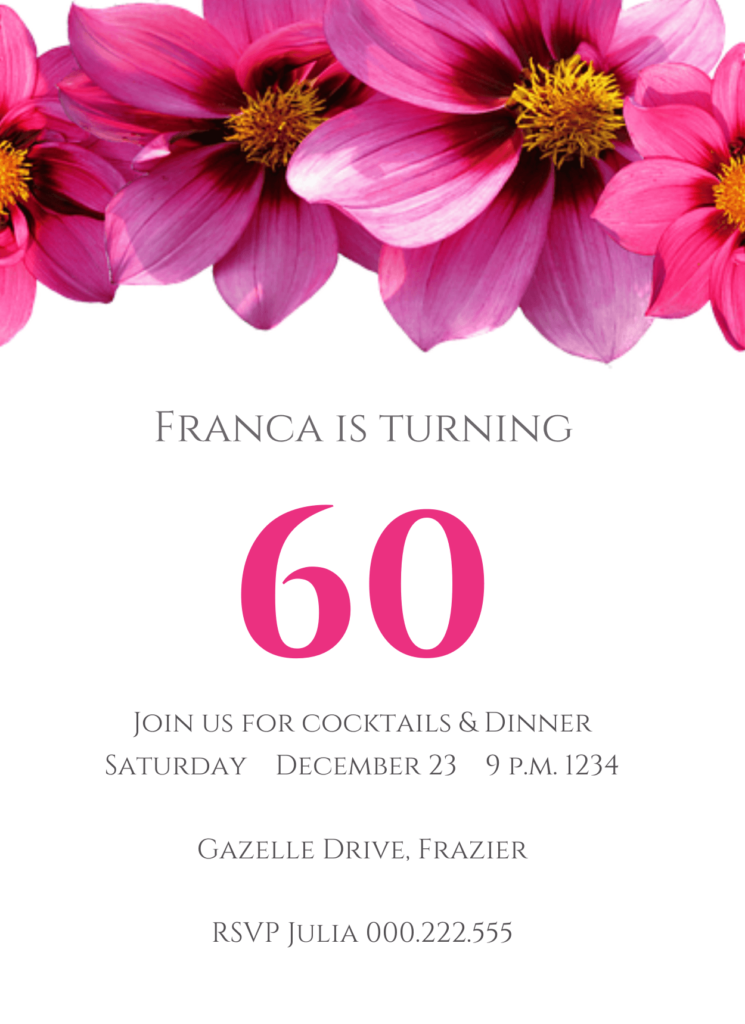 Age is just a number! Use it as your celebration. Take a dark background and compliment a simple font on it.
13- Use floral flowers: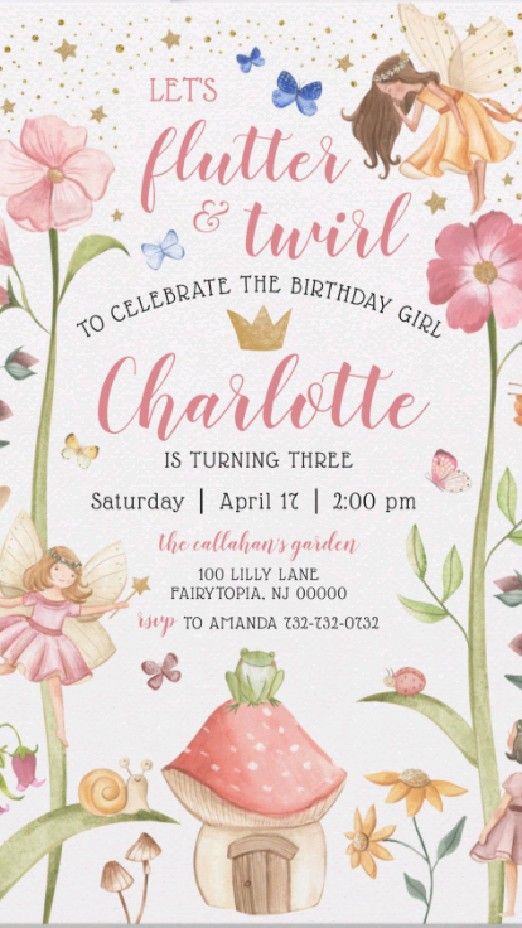 Floral always enhance the look. Keep a light background with simple floral flowers to make your card stand out.
14- Use your favorite picture:
Put your favorite picture on your birthday invitation card to get people to recognize you.
15- Use watercolors: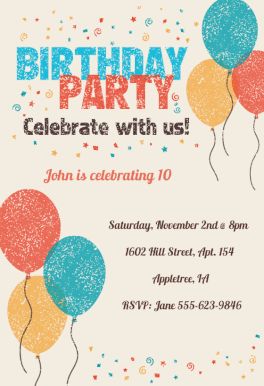 Watercolors are always loved! Use soft watercolors with a light background to enhance the elegance of your card.
16- Let the theme speak: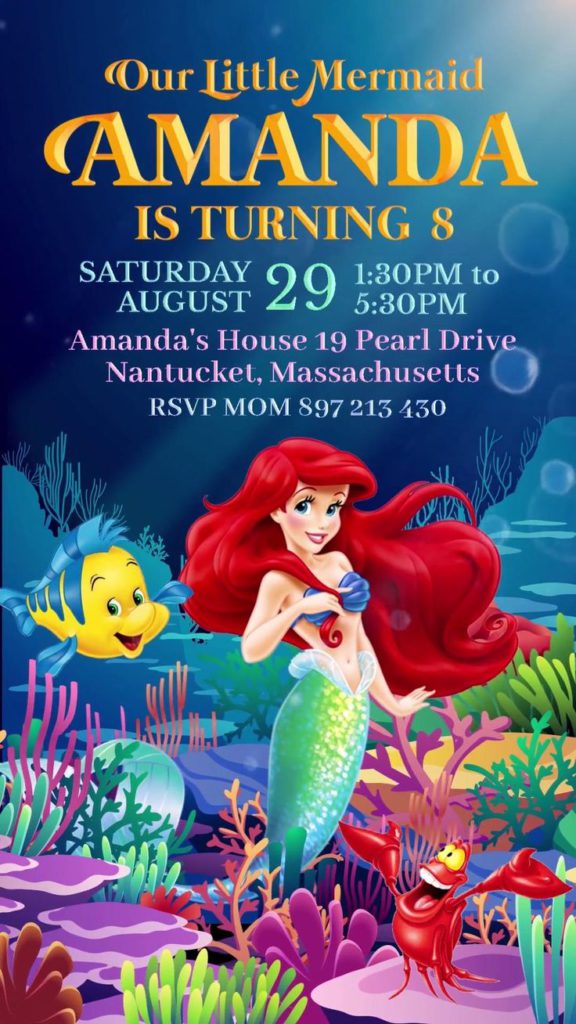 Use birthday templates to let the theme speak about the invitation.
17- Make a flowerful theme:
Who does not love flowers? Use different flowers and make simple arrangements around the card to give it a different look.
18- White ink and black background: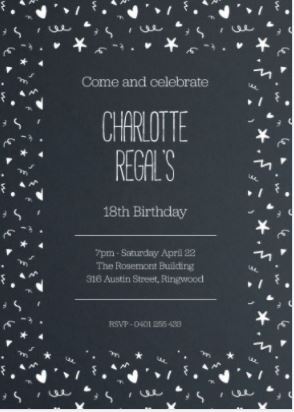 White ink with black background is always an inspiration.
19- Use disco colors: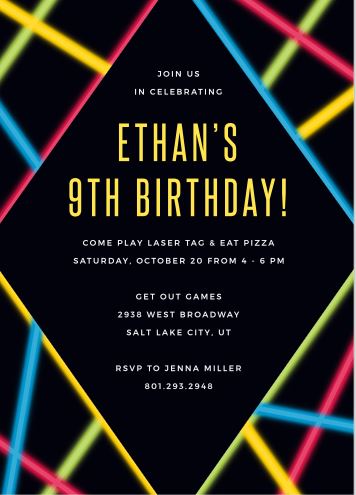 Use a disco background to let people know your party will be unique.
20- On point: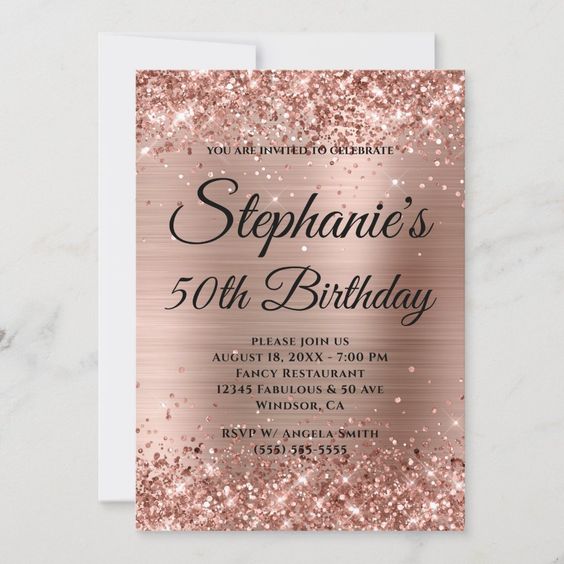 Give on-point information about the party and enhance its color combination to stand out.
21- Space theme: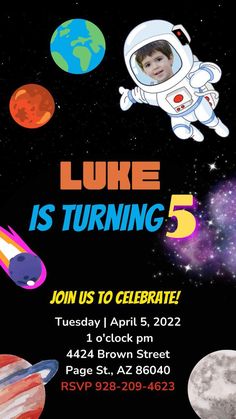 A cute space theme for birthday invitation cards always stands out.
22- Fairyland Unicorn home: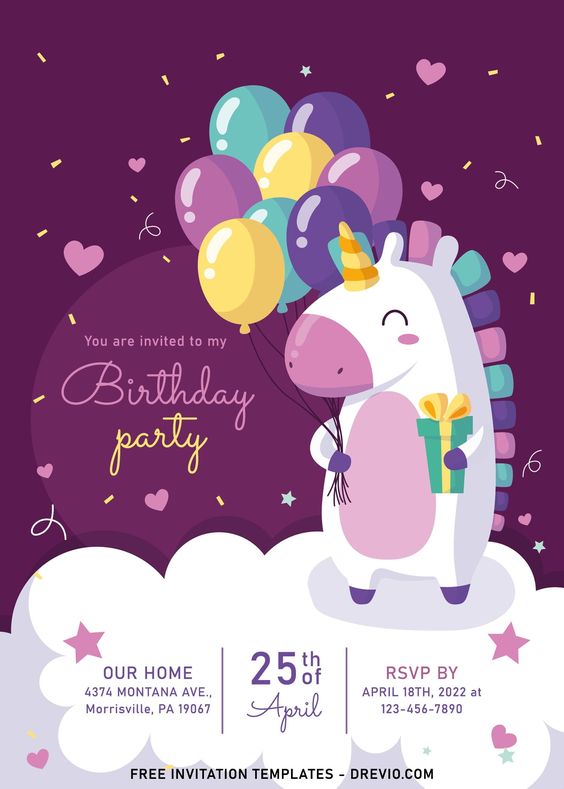 If it's a girl's birthday party, the fairyland home theme is the best fit, with unicorns!
23- Dark and light color combination: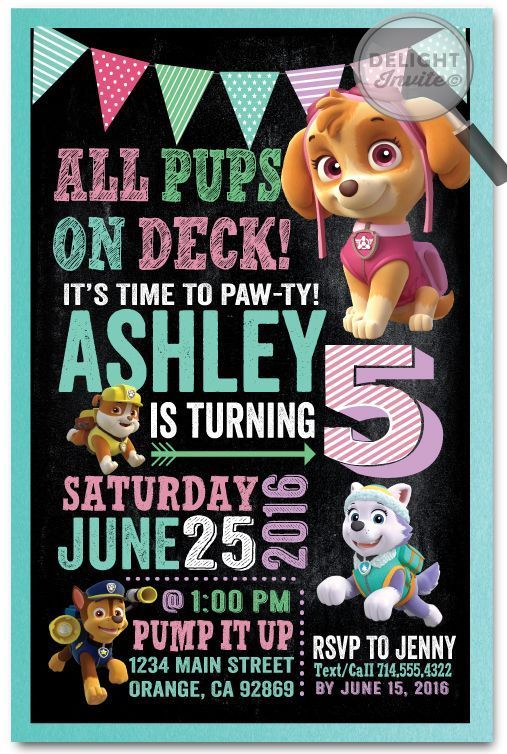 Creativity speaks out loud. Your color combination choice with dark colors will make your birthday invitation card more enhanced.
25- Simply cocomelon: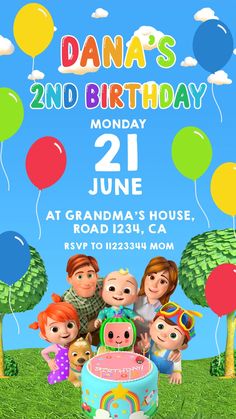 If it's a birthday invitation for a baby, then a cocomelon theme is the best fit.
26- Old is always gold: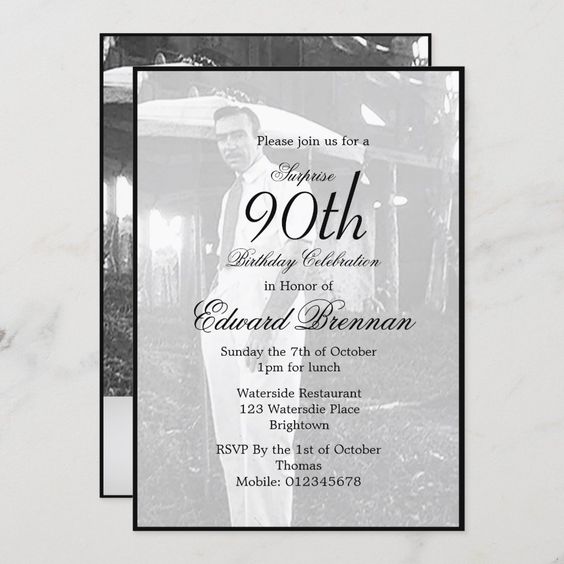 Give your birthday invitation a 90s era look.
27- Floral feminine: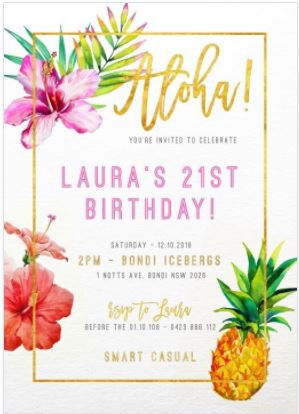 A custom printed floral feminine card will surely enhance your birthday invitation look.
Inspired to design your own Birthday Invitation Card? Download Collart on iOS today and unleash your creativity with our all-in-one photo editor, collage maker and quick graphic design app! Collart comes with a range of free birthday card templates, allowing you to create unique birthday invitation cards for your loved ones easily in minutes. We hope this will teach you how to design your birthday invitation cards with our free birthday card maker, to inspire you to create your own birthday invitation cards using free templates on Collart free photo editor and collage maker app!

👉🏻 Follow Collart: Facebook | Instagram | Twitter | Pinterest | YouTube | Website | TikTok