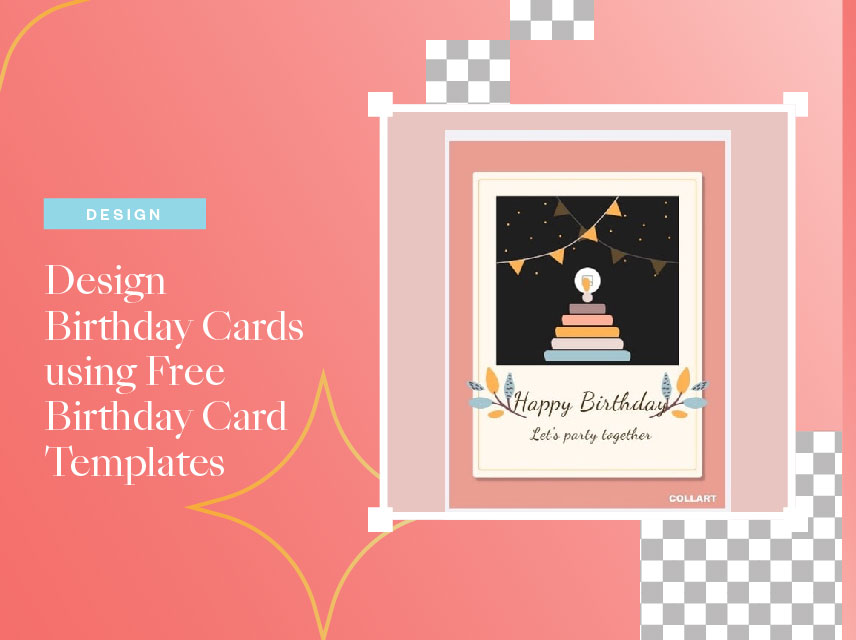 Design Birthday Cards Using Free Birthday Card Templates
Design your own birthday cards using free birthday card templates! Birthday has become the celebration of life, so naturally, we tend to celebrate it with something special to make the day more memorable. Why not design a creative birthday card for your loved one? Do it with free birthday card templates from Collart!
Design Your Own Birthday Cards!
A special birthday card can become meaningful to the birthday boy or girl in his or her life. Birthday cards are a unique tradition that most have grown up with. They can be memorable in many ways, as we can often find adorable ones made by parents or grandparents just for us, or even more humorous ones from friends. Birthday cards are not only a fun way to relive your past, but now it also becomes a way for us to celebrate the birthday of our parents. A simplified, beautiful birthday card is also interpreted as a symbol of love so much that some families start to use it for their birthdays.
When it comes to birthday card designs, creating a personalized card out of a free birthday card template is a great idea to start with. You could pick your design from a collection of various birthday card templates in Collart free photo editing app. These free, easy-to-use birthday card templates make it possible to make a birthday card without any professional skills. It's easy and quick!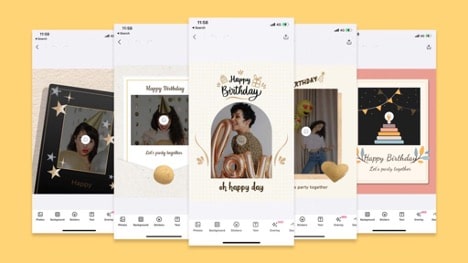 Collart has a huge variety of birthday card templates which makes it easy to create remarkable birthday cards. With Collart's free birthday card templates, you can make birthday cards that are awesome, romantic, daisy, or even the more generic happy birthday cards. The birthday cards templates available are in both vector and raster format. There are professional graphic designs for the labels, photos, and backgrounds in the birthday card templates, which makes it easy to design a birthday card. Designs give users the advantage of creating awesome-looking birthday cards quickly!
With Collart collage editor, you can create a personalized birthday card that will be treasured for years to come. Here we some ideas on what birthday card ideas you can create with Collart.
Decide on a Theme
First, decide on your favorite birthday theme from one of the four categories:
Happy Birthday Wishes for Someone Special
Birthday Blessings for a Friend or Loved One
Happy Birthday to a Child
Celebrate Life with a Positive Message to Yourself
Browse Collart for Free Birthday Card Templates
Open the Collart app. Browse through the selection of birthday card templates on the Collart app. There are plenty of choices: multiple photos with a layering effect, a single photo with text, and many more. Choose the template you like!
Edit Your Free Birthday Card Templates
Once you have chosen your birthday card template, you can tap in to start editing. Select an image or photo on your device. It can be the birthday star's photo, childhood photo, couple photos, or family photo.
Customize Messages on Free Birthday Card Templates
After that, you can then change the text on the birthday card templates into your own birthday message. If you need some inspiration on what to write on a birthday card , you can do some research before you start writing your own.
Add Stickers and Aesthetics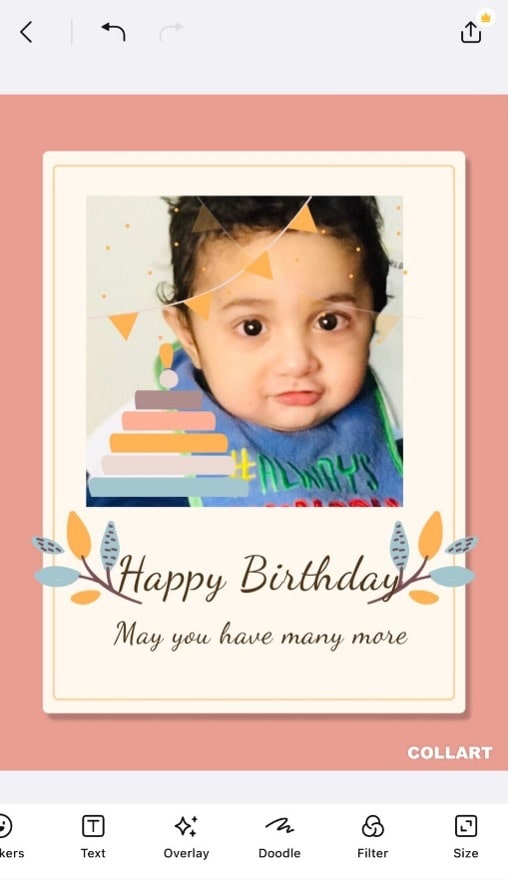 Now give it some final touch. Add some stickers as decorations! Stickers like birthday cakes, presents, candles are quite commonly used.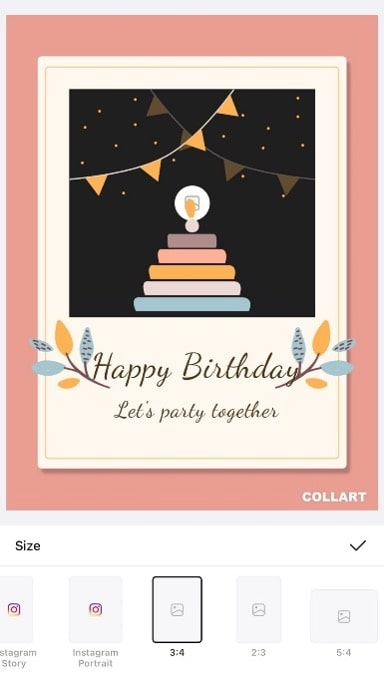 Choose from a range of sizes with the recommended template aspect ratio for your birthday card, then print or send your design via social media platforms. It is now time to send the card to the birthday star! They will love it!
Get Free Birthday Card Templates on Collart Photo Editor
Download Collart on iOS today and unleash your creativity with our all-in-one photo editor, collage maker and quick graphic design app! Collart comes with a range of free birthday card templates, allowing you to create unique birthday cards for your loved ones easily in minutes. We hope this will teach you how to design your birthday cards with our free birthday card maker, to inspire you to create your own birthday cards using free templates on Collart free photo editor and collage maker app!

👉🏻 Follow Collart: Facebook | Instagram | Twitter | Pinterest | YouTube | Website | TikTok