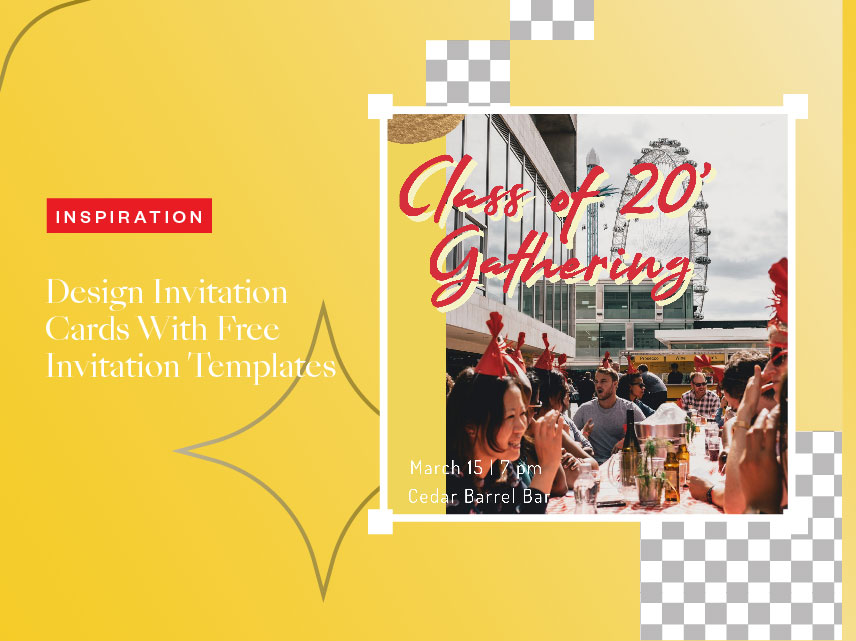 Design Invitation Cards With Free Invitation Templates
Looking to design invitation cards with free invitation templates? There are still so many events in one's life that can be celebrated. Now, you can invite your loved ones with a creative invitation. If you want to celebrate these events by throwing a party, you would need to have an invitation card to invite all the people you want to celebrate with. You can easily create an invitation card by using free invitation templates.
Now, it is more practical to create your own invitation cards. There are many software or applications out there that can help you create an invitation with their invitation templates. Creating your invitation card can be meaningful to the recipient because they would think that you put time and effort into creating a special invite for them.
Customizing your invitation can unleash your creativity. You can now showcase your hidden talent in making invitations. This can help you in saving money, as you only need an app that can be downloaded for free to create an invitation. Plus, it is unique and personalized if you do it yourself, which makes it more special.
Now, you don't need sophisticated tools to create a unique invitation for your events. You can now do it with Collart. Collart is a free photo/collage editor in iOS that can help you in editing invitations. With its over 1000 design materials, you can easily create a design even without professional tools such as Adobe Photoshop. With Collart, you can create a masterpiece of invitation that seemed like it was created using sophisticated tools.
Download Collart to have a hassle-free photo editor on your mobile device. Edit your photos, create a collage, or create an invitation within the palm of your hands by using Collart. The best part is, it is free.

How to Create Invitation Card Using Collart's Invitation Templates?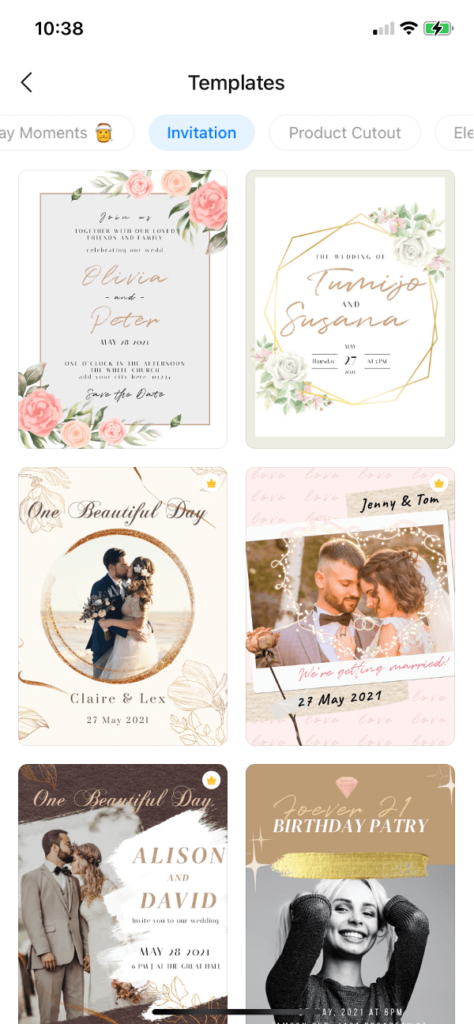 Choose the size
You can choose which size is the best for your invitation. Choose the correct aspect ratio, depending on where you are going to send your invitation. Is it digital or print? If it is digital, which platform are you going to use to publish it? Collart has multiple preset aspect ratios, so you can be sure that it will fit whichever platform you are going to use.
Choose Invitation Templates
Collart has thousands of design materials available, and that includes templates. You can choose according to the theme of your design. Look for a collection of invitation templates. You can see that there are different templates available that can be used for different occasions.
Upload Images to Use
You can upload an image of your choice to make your invitation more personalized. Depending on which template you will use, you can change the image on that template easily by importing or using free stock images.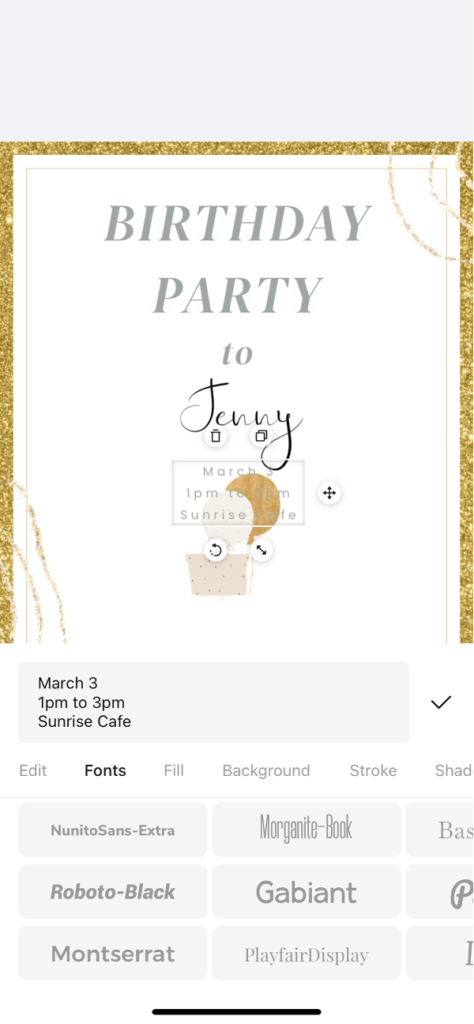 Add Design Elements (Stickers, Background, Filters)
Stickers are available in Collart's design material library too. You can add stickers if you think that will suit the template of your choice. Add wedding ring stickers for engagement or wedding parties or birthday cake stickers for a birthday celebration. There are so many stickers for every occasion that you can choose from.
Add Texts With Different Fonts
You can put in the details of your event: location, dress code, time, etc. Once you add the text, you can customize it using different fonts with different effects such as borders, colors, and shadows. Collart has multiple fonts and effects available to make your text more appealing. Check which fonts go best with each other by reading our font pairing article.
What can you create with Collart's invitation templates?
With the templates available in Collart, you can easily create an invitation card, even if you are a newbie in using the app. It has a very user-friendly interface which is very good for beginners.
Wedding Invitation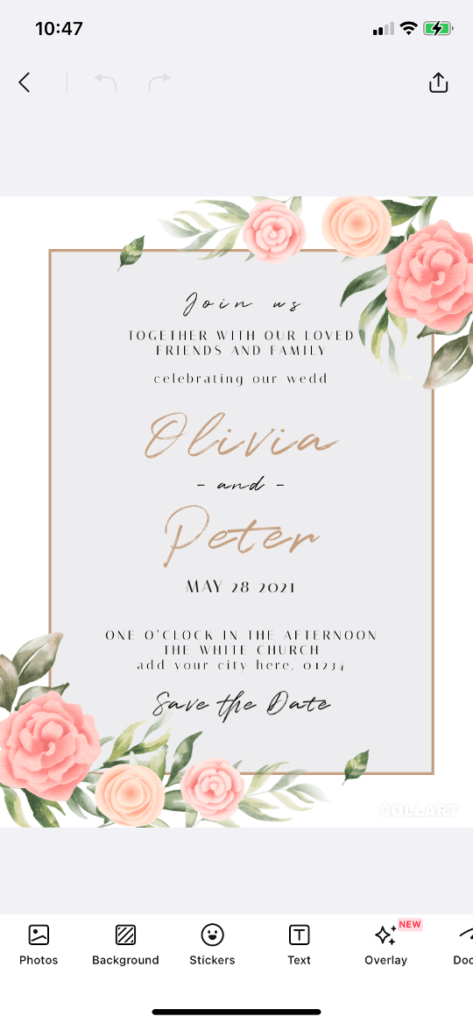 Create a one-pager wedding invitation with the theme of your choice.
Birthday Party Invitation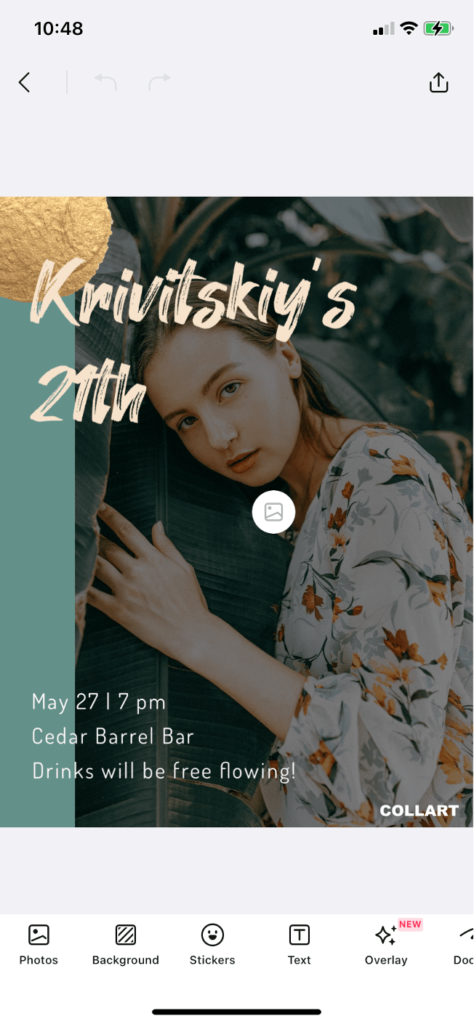 There are multiple options for birthday invitations that are available in Collart.
Wedding Anniversary Party Invitation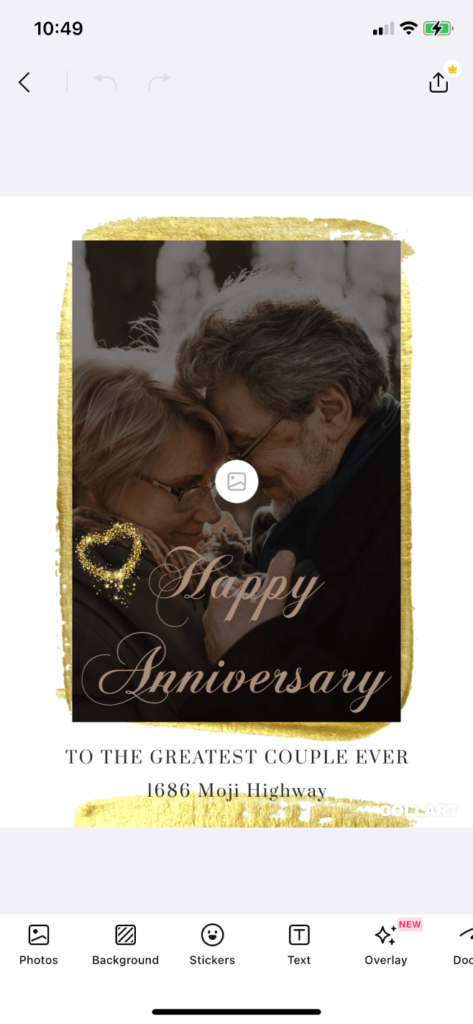 Invite your loved ones as you celebrate your wedding anniversary.
Graduation Party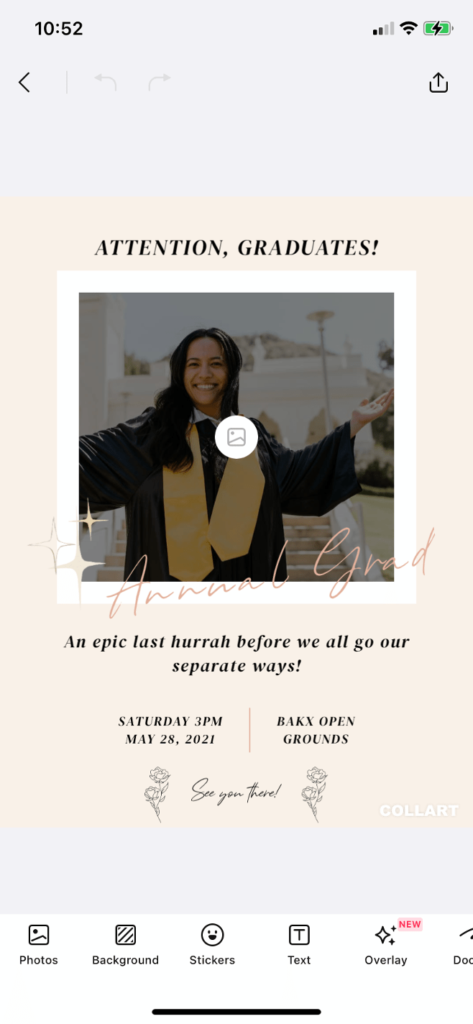 Celebrate this milestone and create an invitation for your friends.
Download Collart on iOS today and unleash your creativity with our all-in-one photo editor, collage maker and quick graphic design app for free invitation templates. Collart comes with comprehensive editing features, allowing you to create stunning invitation cards made for different occasions. Go ahead and impress your guests with stunning invitation cards, designed effortlessly with Collart's selection of free templates for invitation cards!

👉🏻 Follow Collart: Facebook | Instagram | Twitter | Pinterest | YouTube | Website | TikTok