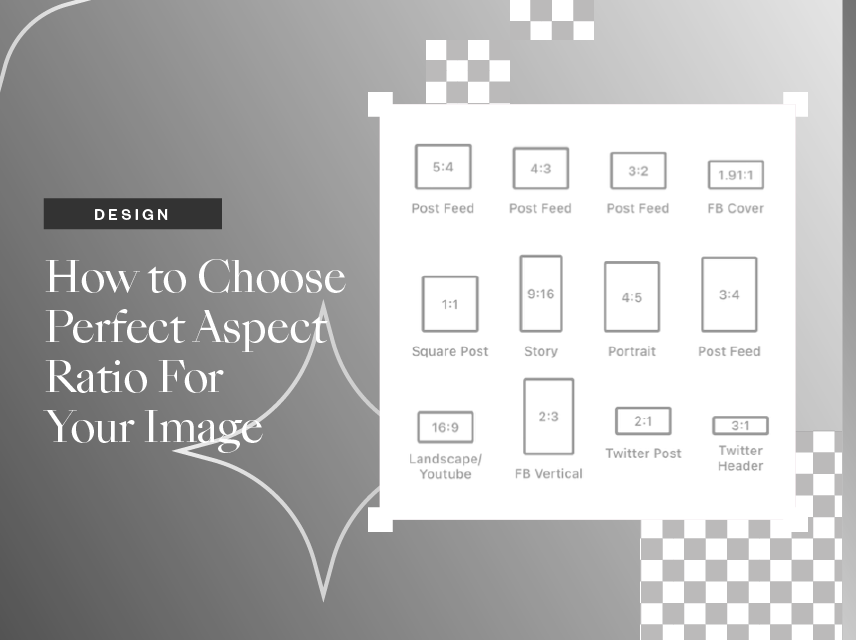 How to Choose Perfect Aspect Ratio For Your Image
When it comes to uploading photography and images on social media, the aspect ratio is one of the most important points to take note. You will have to make sure you have chosen the perfect aspect ratio that fits the platform you are uploading so that your image content will not be excluded from the frame border. If you are still figuring out how to choose the perfect aspect ratio for your image, this article will be helpful to you.
What is Aspect Ratio?
An aspect ratio is a proportional relationship between the height and width of an image. The numbers of the aspect ratio essentially tell you how the image will look like. The formula of aspect ratio is the width to height. So, for example, when the aspect ratio says 3:2, that would mean that every 3 units in width will be equivalent to 2 units in height. From here, you can already imagine that the shape of the image will be a rectangle that is oriented horizontally.
Popular Formats of Aspect Ratio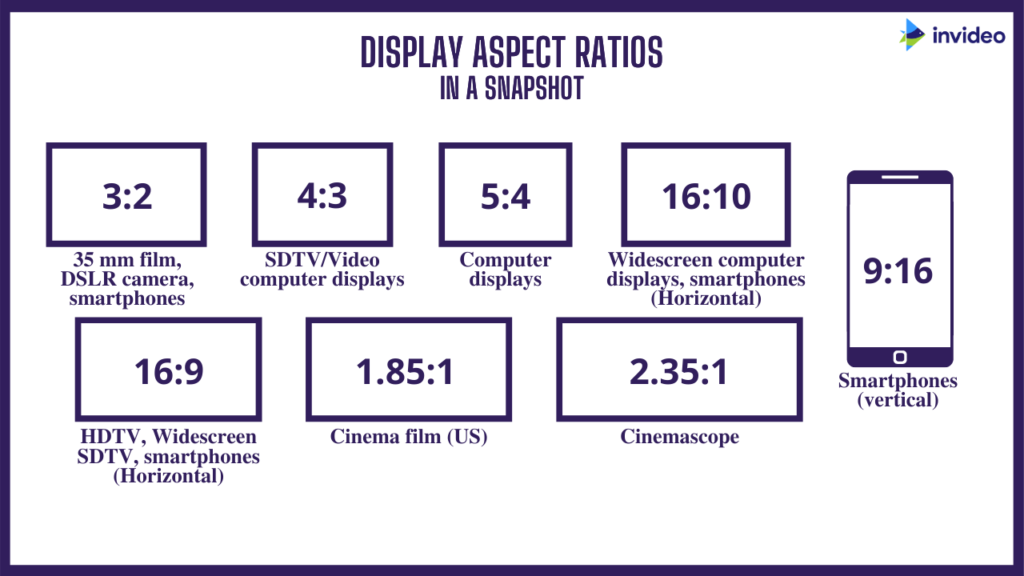 3:2
3:2 is based on the 35mm film frame. This aspect ratio is mostly used by professional, full-frame digital cameras. But there are also entry-level DSLRs that use the same aspect ratio.
4:3
4:3 ratio is usually used by more compact cameras like the camera of your smartphone. Some cameras are called micro four-thirds, mainly because they have this aspect ratio. These cameras have features of DSLR but are smaller in size.
1:1
1:1 is the square format, and it is most common among medium format cameras. This format has become more popular because of Instagram.
16:9
16:9 is mostly used for panoramic shots. This is because it has a wider area of coverage compared to other aspect ratios. This aspect ratio is usually used in filmmaking to create a cinematic effect
Why Do We Need to Change the Aspect Ratio?
Choosing the correct aspect ratio is vital, especially if you are going to post it on different platforms. For example, Instagram is designed to have 1:1 as their aspect ratio. So it is better to take photos in this aspect ratio so you won't have to adjust your photo when posting on Instagram.
Remember that the aspect ratio will contribute to the whole effect of your photo, and sometimes adjusting it to fit because of different limitations will also affect the whole vibe of your photo. Knowing the correct aspect ratio and where you will use it will help you take photos better.
Best Aspect Ratio and When to Use
The best aspect ratio to use will always depend on what kind of photos you want to take. For example, you want to shoot content for your Instagram feed, then you might want to use a 1:1 aspect ratio. If you are trying to capture magnificent sceneries or beautiful landscapes, then you should use the 16:9 aspect ratio.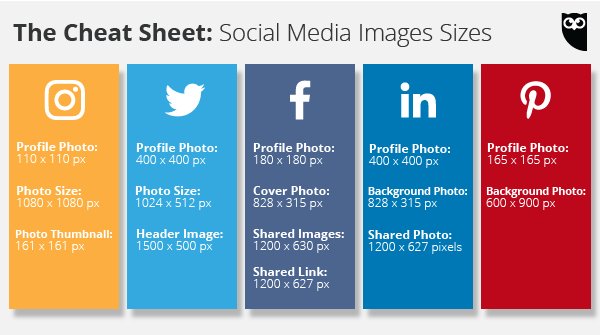 Below is the list of the aspect ratio for some of the common social media platforms. You can adjust the composition of your photo accordingly.
Youtube thumbnail – 16:9
Facebook profile picture – 1:1
Facebook Cover photo – 1.91:1
Facebook Photo post – 1.91:1
Facebook Video post – 16:9
Facebook Stories – 9:16
Instagram Post – 1.91:1
Instagram Stories – 9:16
IGTV – 9:16
Tiktok aspect ratio – 9:16
Whatsapp profile picture – 1:1
Adjust Your Aspect Ratio Using a Free Photo Editor
You can always go with the old school method: using the manual adjustment tool to adjust the length and with respectively to get the perfect, perfect aspect ratio. But there's an easier way to get the job done much quicker – use a free photo editor!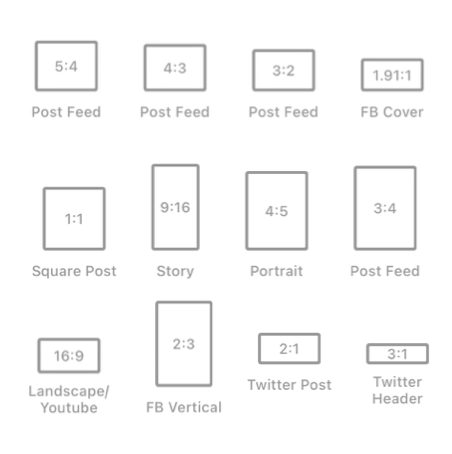 Collart is a free iOS photo/collage editor with lots of wonderful editing tools and more than 1000+ design materials. You can use Collart to easily adjust the aspect ratio of your photo to fit in any of your chosen social media platforms with all the preset aspect ratios available in the app for use. No need for professional photo editing tools or manually adjust your pixels – Collart free photo editor for iOS does it all.
Adjust Aspect Ratio Using Collart
To adjust the aspect ratio, just follow these simple steps.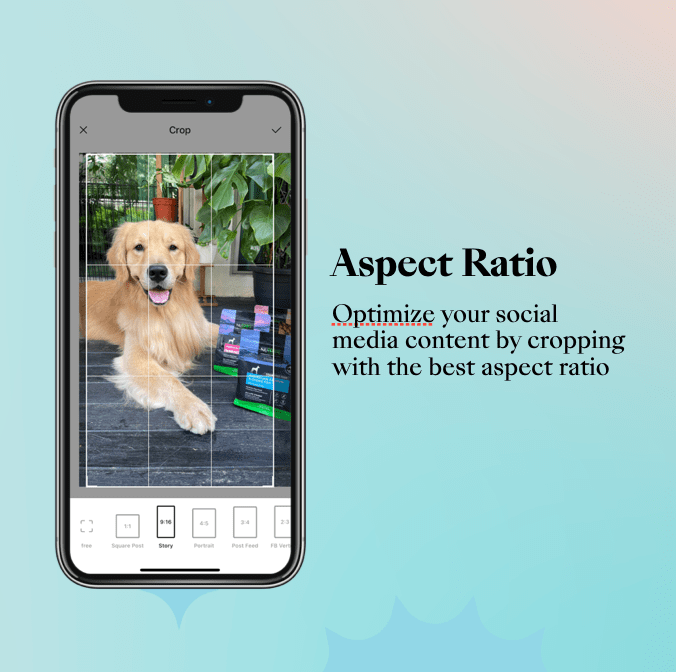 Choose a photo from your library
From the options below, choose "Crop."
From there, you can see below the different aspect ratios labeled with different social media platforms. Choose the one that you need.
Drag the position of your photo to make sure the main subject is included within the borders. Once you are happy with the result, click the checkmark in the upper right-hand corner.
Download Collart Free Photo Editor on iOS Now!
Collart made photo editing simpler for you. With all these available aspect ratios, you no longer have to worry whether your photo will be cropped unknowingly when you upload them to social media. This tool in Collart is a great help, especially for those who are frequently posting for their social media. Download Collart now, and design stunning social media content for yourself or for work!

👉🏻 Follow Collart: Facebook | Instagram | Twitter | Pinterest | YouTube | Website | TikTok