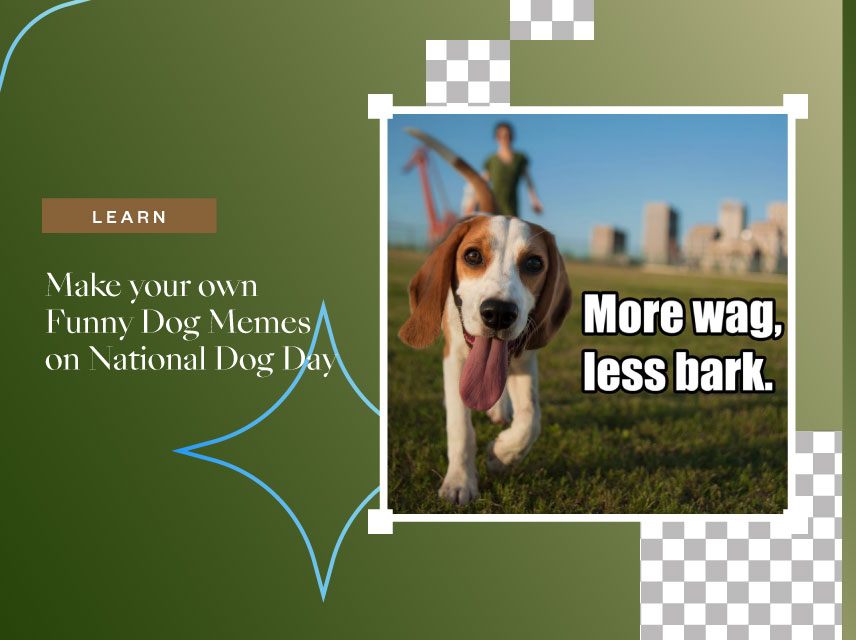 Make Your Own Funny Dog Memes On National Dog Day
August 26 is coming, and it is time to create those funny dog memes. Every 26th of August, we celebrate a day known to be National Dog Day. One of the best ways to commemorate the national day for your fur babies is to create funny dog memes out of your dog's photos.
National Dog Day was established in 2004 by Colleen Paige. This day aims to raise awareness about adopting animals in rescue centers. Aside from that, Colleen Paige thinks that all dogs should be celebrated. After all, they are the man's best friends.
Funny Dog Memes for National Dog Day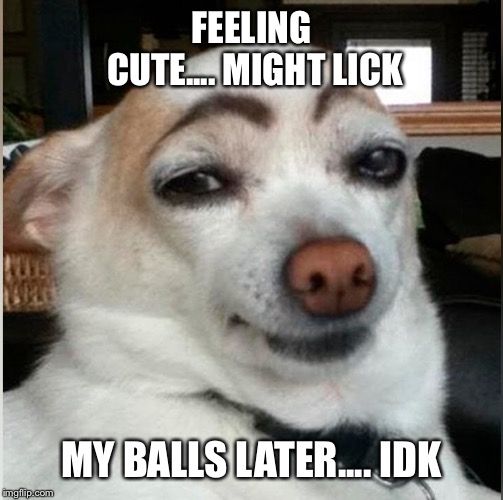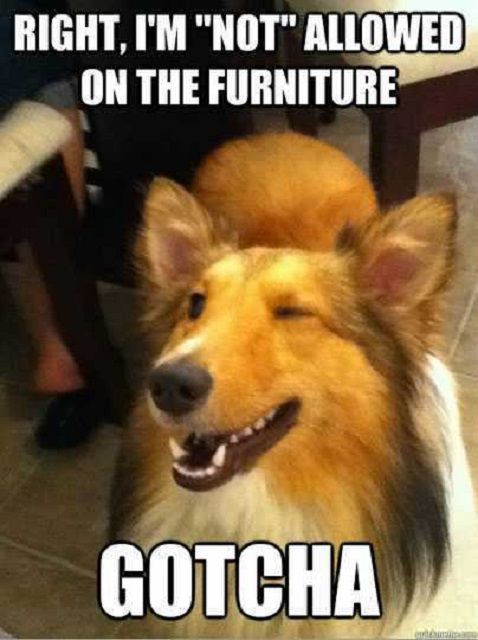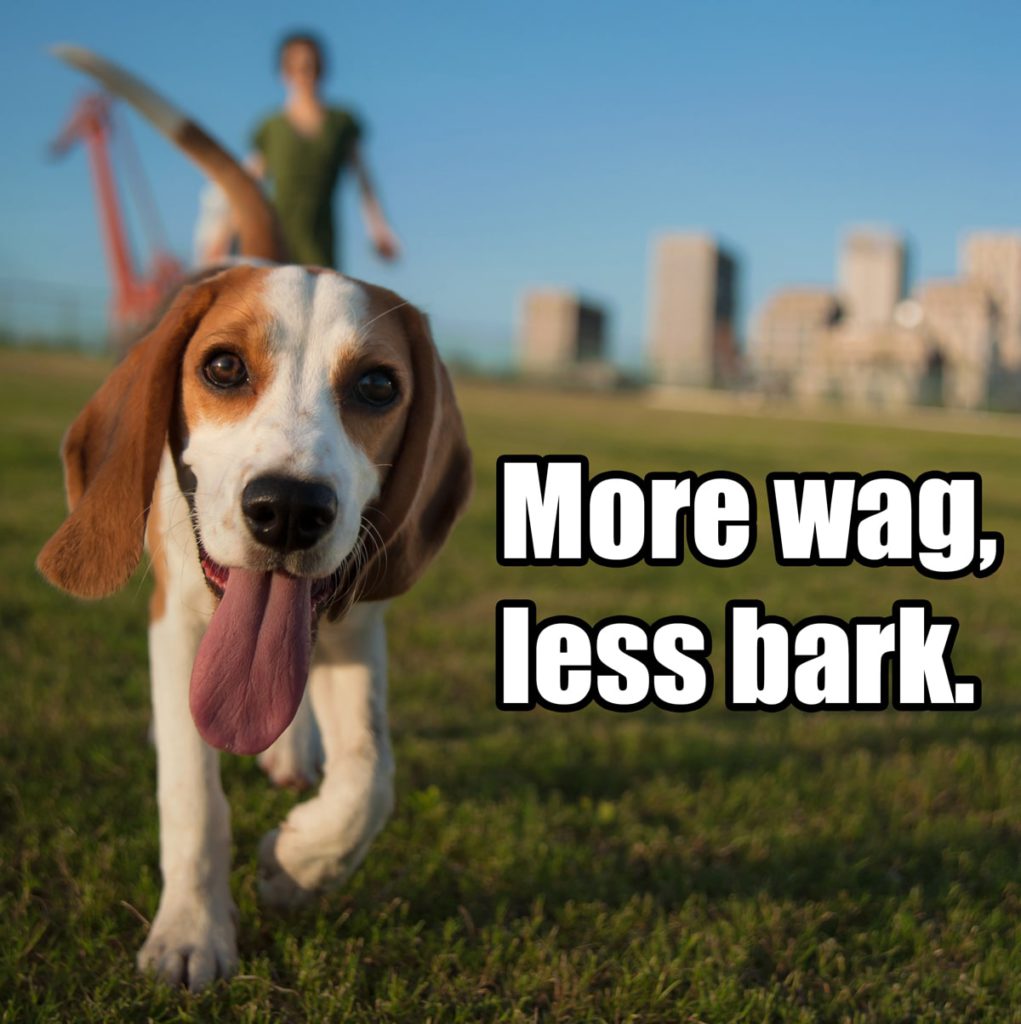 Your dog might have plenty of pictures on your phone. For National Dog Day, it is time to be proud of your fur baby. Or make fun of them, depending on your choice. Create funny dog memes out of the funny dog pictures in your gallery. But how can you create funny dog memes by just using your phone?
You can now easily create funny dog memes by just using your phone. No need to import them to your computer.
Introducing Collart, a free photo editor for your iPhone. With the many functions of Collart, you can create funny dog memes easily. Collart has multiple functions, such as erasing background or blurring the background. Cropping according to shape or form different shapes.
There is no need for special photography tools such as Adobe Photoshop to create funny dog memes for your dog. All you need is Collart, and you can edit your photos. Collarts interface is very user-friendly. It is easy to navigate. Even for someone considered a beginner, you can use Collart and will not have any problems.
How to Create Funny Dog Memes On Your iPhone?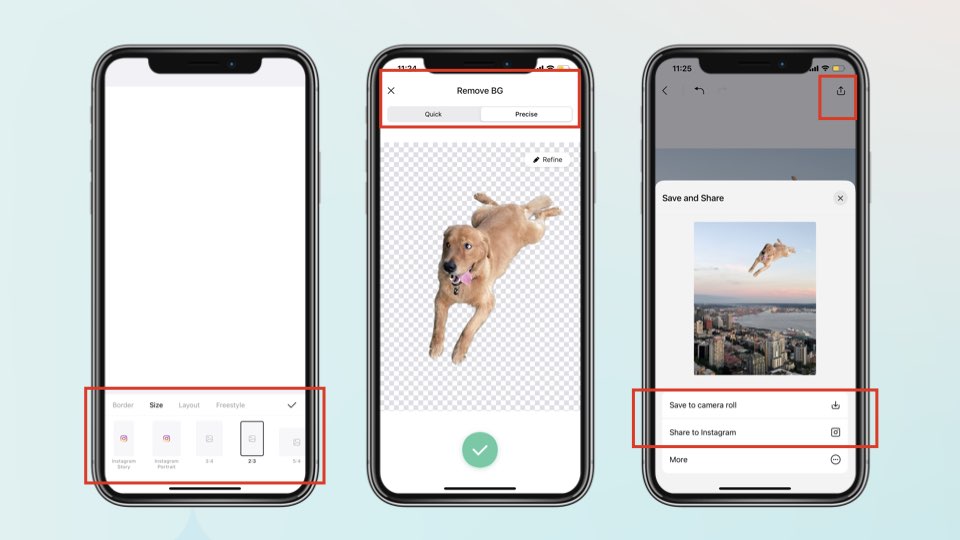 Get a funny image from your gallery
Choose the best photos you want to be included in your meme from your gallery.
Choose the correct aspect ratio
Choosing the aspect ratio of your photo is important. The aspect ratio of your funny dog memes will depend on how you will use or post your masterpiece from Collart. Collart has different preset aspect ratios that you can use. These aspect ratios are also named according to which platform and function they are best to use.
Depending on what vibe you are going for, the filter can be used to set the tone of your photo. Usually, we opt for a more bright and vibrant filter for funny memes rather than the muted one.
Start creating your funny dog memes designs
Collart has a great collection of design materials that you can use in creating these funny dog memes. You can remove the background and place your dog in a different background. You can also crop and make the subject more centered. You could also put in texts for your meme. Collart also has a different set of font styles and sizes that you can choose.
After editing your dog's photo, it is time to put in some text. Think of a witty caption or a joke that you can use for your funny dog photo. Put the funny caption or joke on the photo, and you now have funny dog memes that you can share.
Your masterpiece is now ready to share. Collart projects are easy to export and save on to your phone. And once saved, you can now be proud of your fur baby and celebrate National Dog Day by sharing funny dog memes of your dogs.
Make Funny Dog Memes With Collart Free Meme Maker on iOS
There are multiple designs of memes that you can do to create those funny dog memes. You can simply get one picture and put your text in it. Or you can put in a collage of photos and tell a funny story. Or you can get a witty quote and put it on your funny dog photo. The most important thing about the meme is that you should be able to deliver the message in a funny and witty way.
Collart free photo editor app allows you to easily remove image background, along with many other functions and tools you need to create your own funny dog memes this National Dog Day, to impress your loved ones! From photo adjustments, removing background and creating transparent images, Collart is the best card maker app you need for your iPhone and iPad to create your own funny dog memes!

👉🏻 Follow Collart: Facebook | Instagram | Twitter | Pinterest | YouTube | Website | TikTok