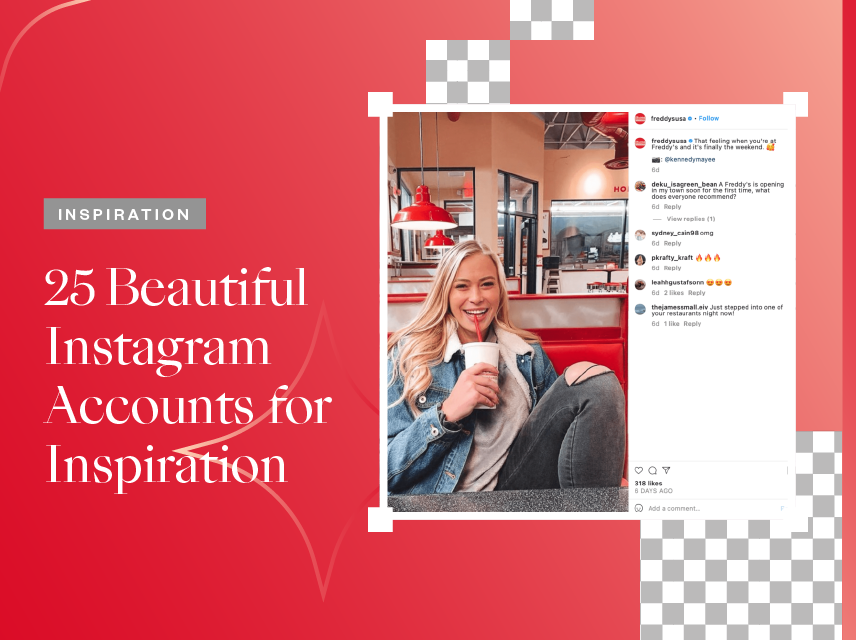 25 Beautiful Instagram Brand Accounts for Inspiration
Seen a beautiful Instagram brand account recently? Social media management is becoming an increasingly important aspect of marketing. It has proven best in giving inspiration to people in all areas of life whether its to create a business or even start your own social media account. There are various social media platforms which include Facebook, Instagram, Twitter, Pinterest, YouTube etc.
Social media management is a key element for brand services and its purpose is to look over social media and manage all necessary criterias for your brand. It is a tool to get company brands on the market and allow them to get real customers.
Instagram Brand Accounts: Social Media Inspiration
There are many social media platforms and among them is Instagram, one of the most popular social media platforms of this century. Through Instagram, many individuals are doing business and have the best earnings while others use their accounts for inspiration.
Social media marketing is used for brand awareness. It involves sharing of content on social media platforms for the most part. Brand accounts gives the account holder access to analytics and everything about the brand. This allows you to learn more about your user, their habits and behaviour and how you can tweak and change your straetgy to suit your business or social media management.
25 Most Beautiful Instagram Brand Accounts for Inspiration
There are many types of accounts on social media that are sources of motivation. People follow the best Instagram accounts for their inspiration, just something to brighten up their day. If you are looking for ideas for Instagram accounts for inspiration or business purposes then here are the 25 Most Beautiful Instagram Brand Accounts for your Inspiration. You can get ideas for your own Instagram page. Let's get started!
1. Freddy's – 80.8k followers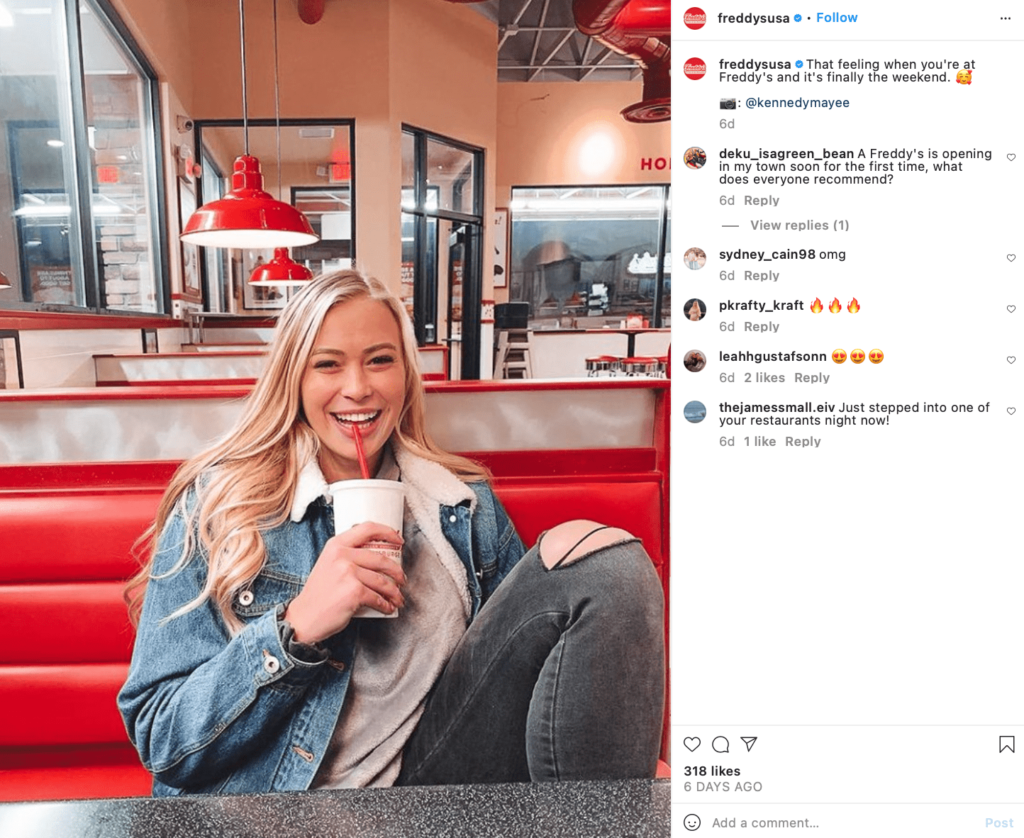 Freddy is a restaurant in the USA. They display beautiful photos of beautiful foods on the Instagram brand account. They mostly highlight the owner of the restaurant and creating authentic content and ideas about their brand .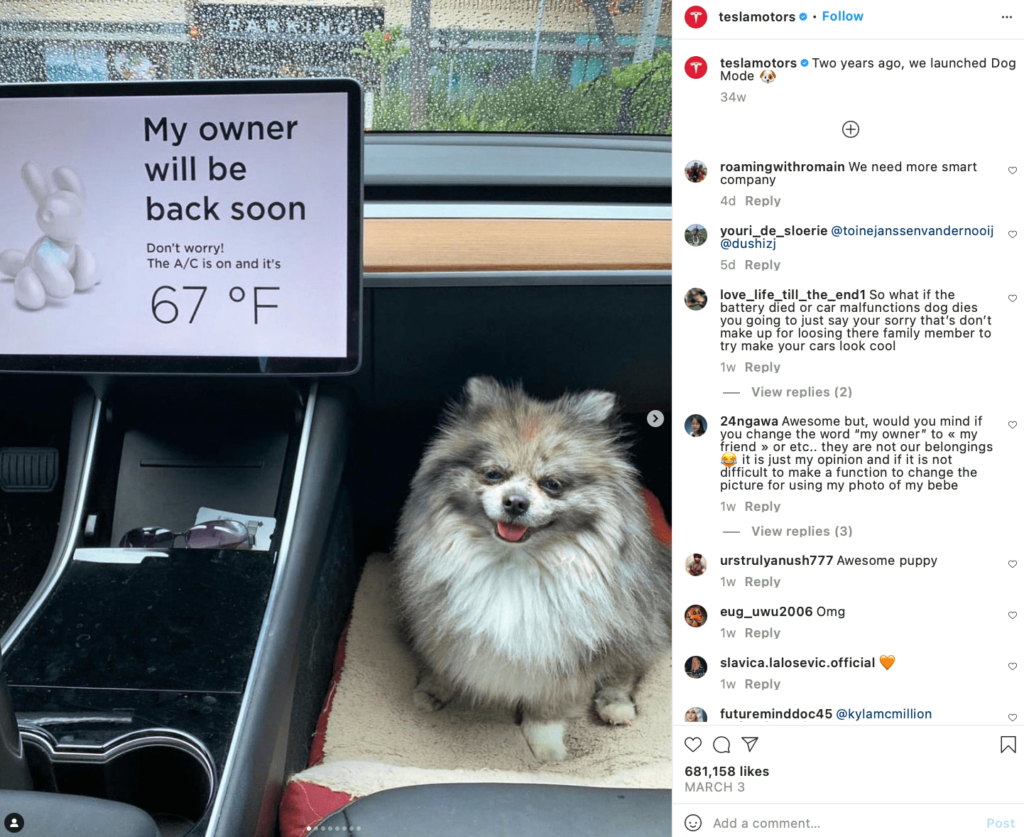 Tesla is an electric auto manufacturer company on Instagram. Their account has every detail about their products. The pictures say it all!
3. Sprouts – 170k followers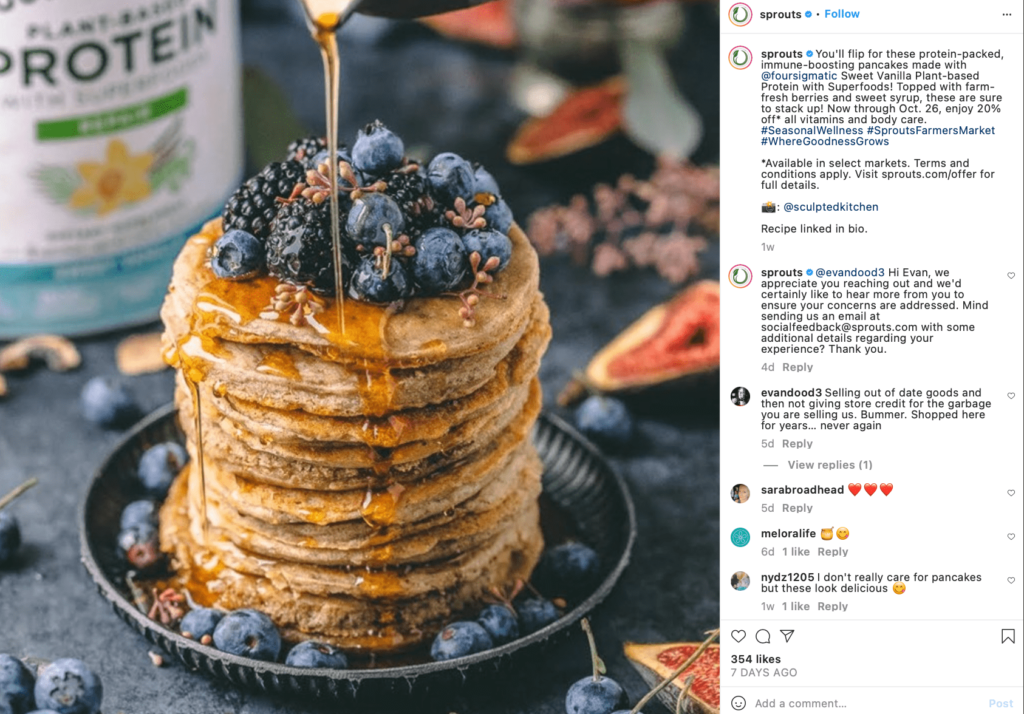 Sprouts is an organic grocery store. They give their audience ideas and information on fresh, healthy foods and supplements through the Instagram brand account.
4. Nike – 176m followers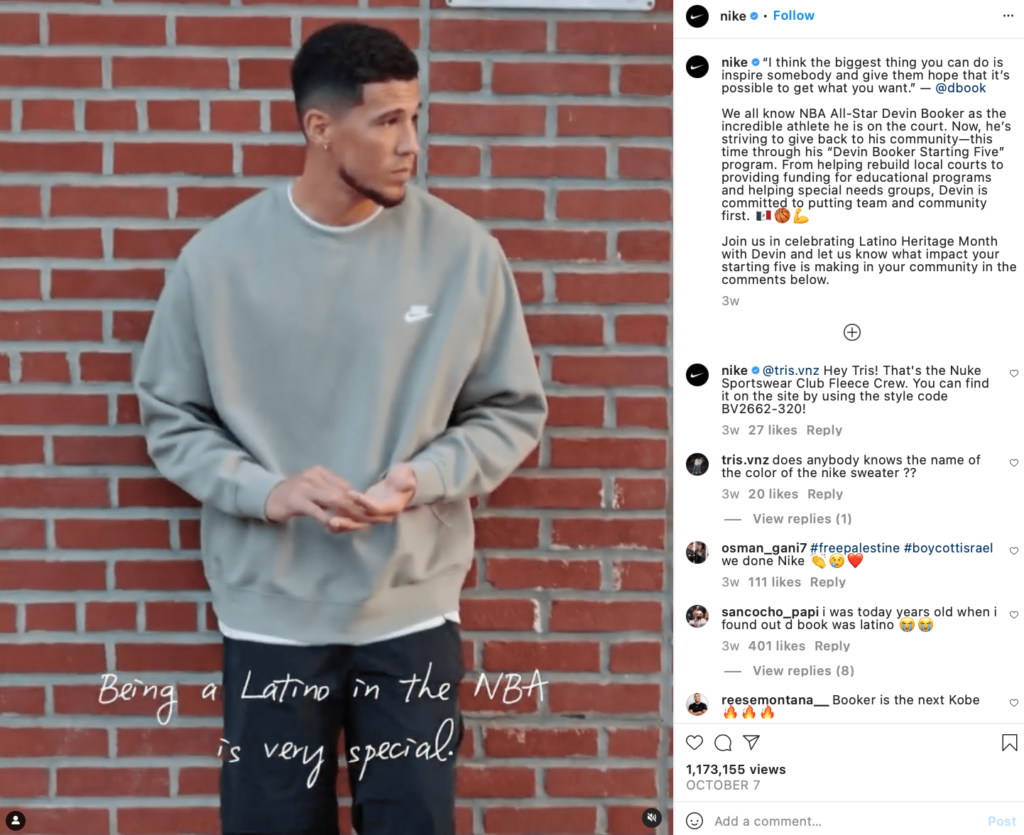 The brand Nike has a spotlight and athlete in their bio. They give their customers a wide of high-end shoes to choose from. Anyone would love a brand like theirs and even be inspired to create their own.
5. Chipotle – 671k followers
Bio stated on their account that chipotle cultivates a better world. They deliver memes and burritos. They keep their audiences hungry for their content.
6. Reuter's – 3.6m followers
Reuters shows events, news, and trends from all over the world. It doesn't show services but shares a creative point of view.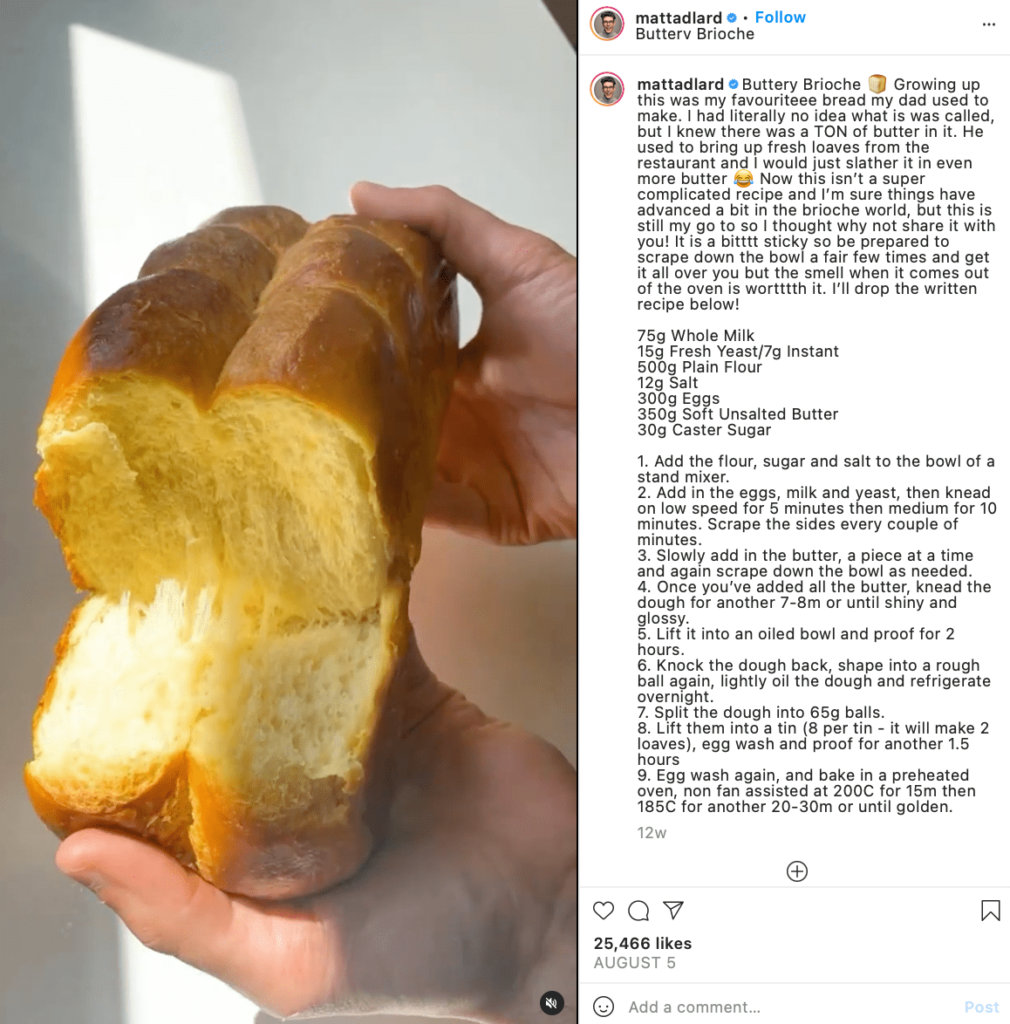 Matt Adlard is also known as a topless baker. It comes in the best brand accounts on Instagram. They provide recipes for different food cooking. They use stories and try new things. As bio mentioned he is a self-taught baker.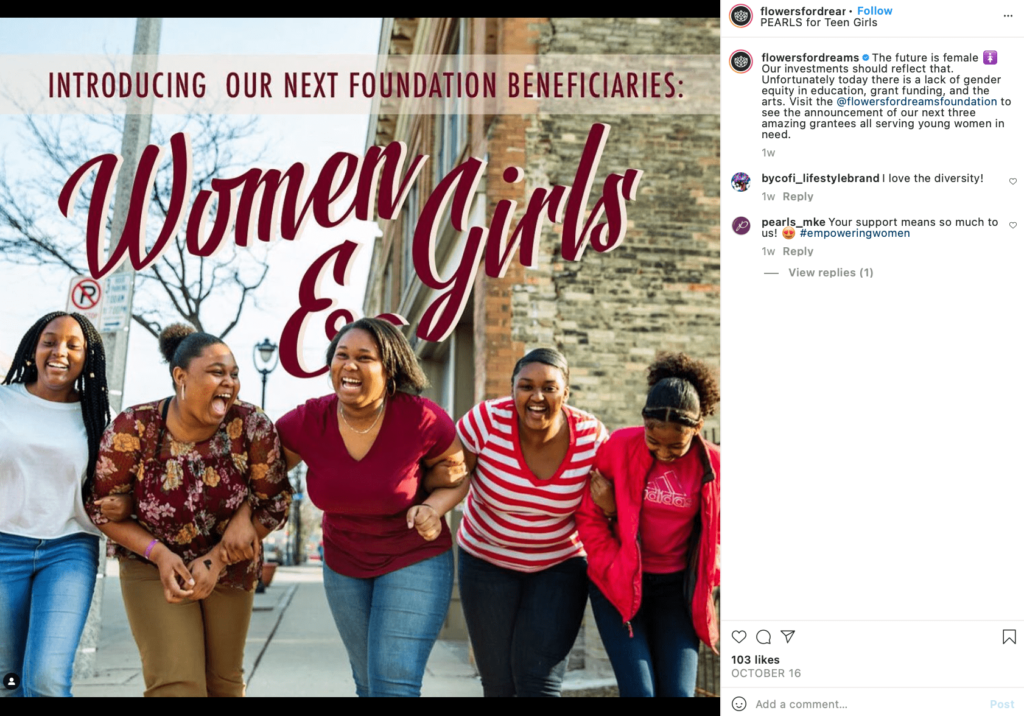 This is an inspiring brand account that engages users to promote products and charities. This company provides ideas to other companies in marketing.
9. Wendy's – 1m followers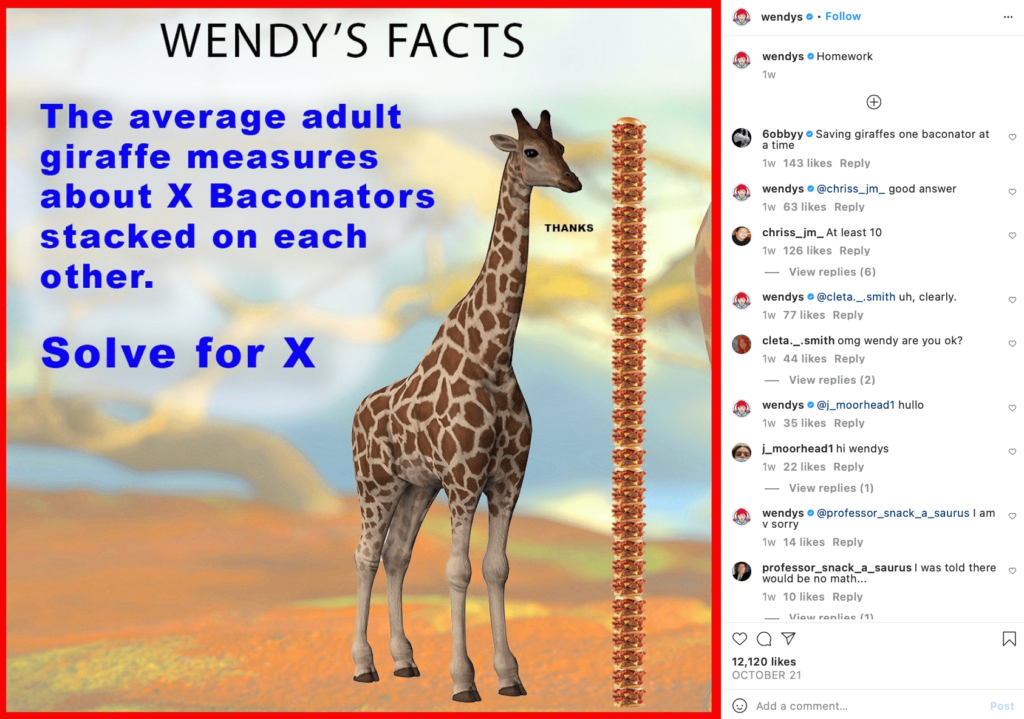 Wendy's doesn't do that in the bio but it focuses on colorful and creativity in food layouts. The brand is famous for its delicious food.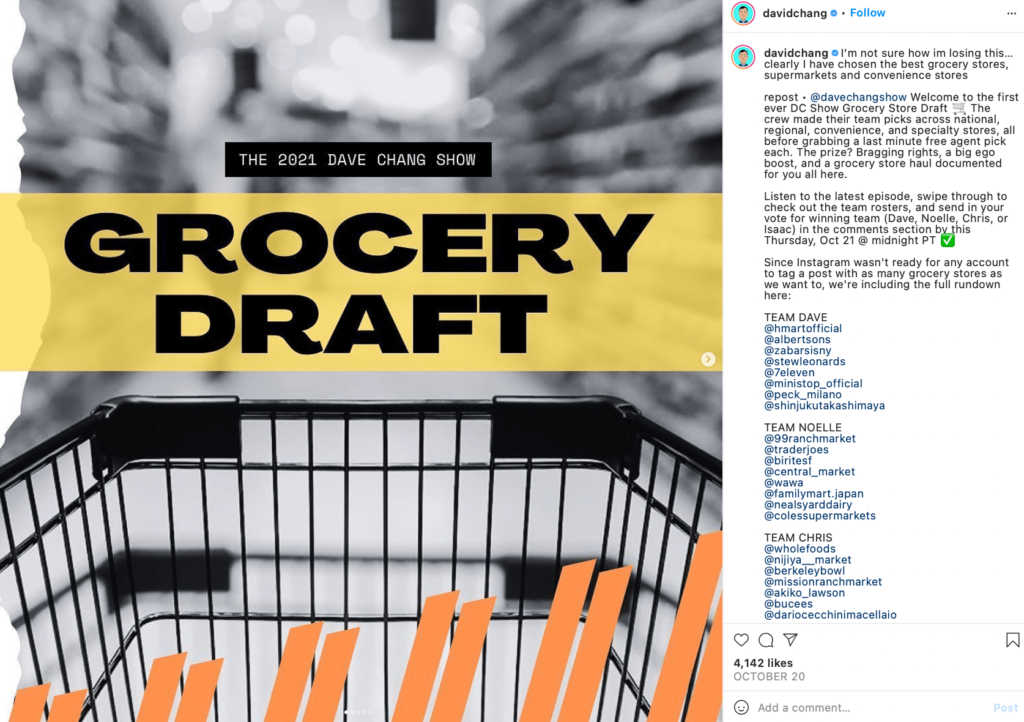 This is an award-winning popular chef and famous for its Fabulous foodies and chefs all over the world. His content is always inspirational.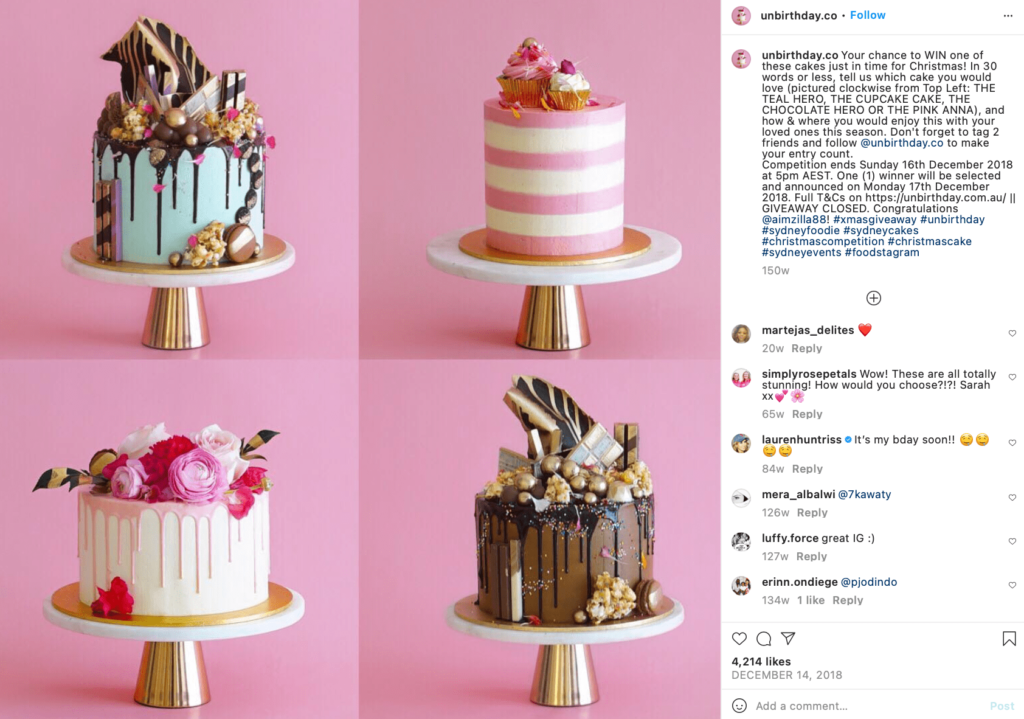 Unbirthday is the creator of unique cakes for dreamers, dancers and romancers. Their delicious and beautiful Instagram will inspire you to have an account like this brand. They use frames in the photos that make them more beautiful than others.
12. Blackrock – 38.5k followers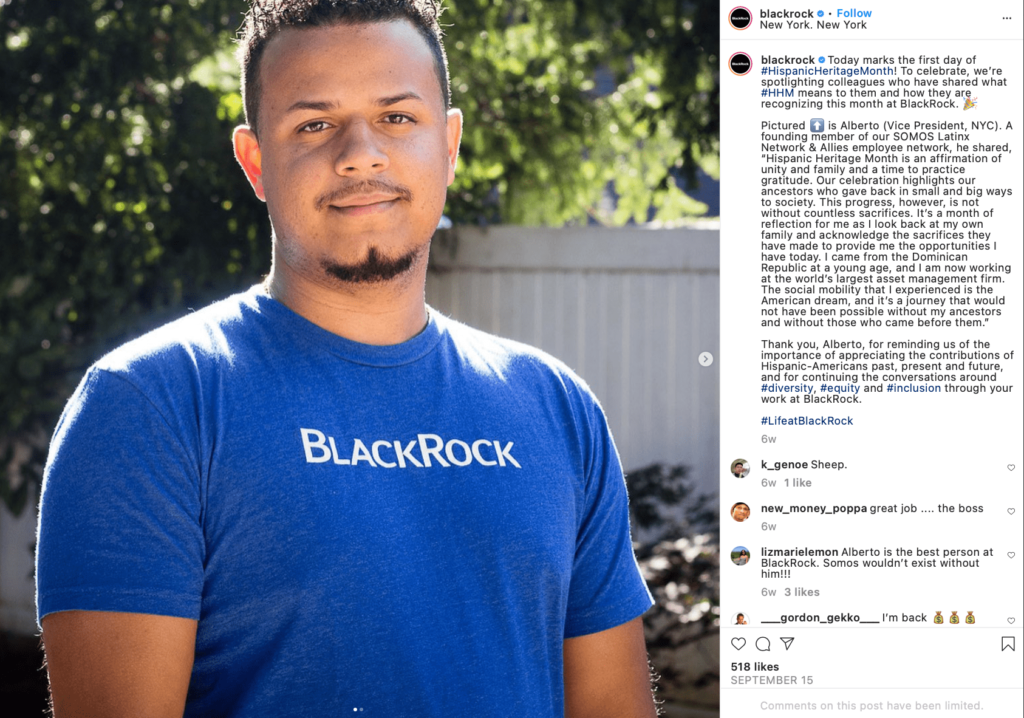 The black rock has well cultured, diverse and engaging material. It portrays trust in his services. It speaks for itself.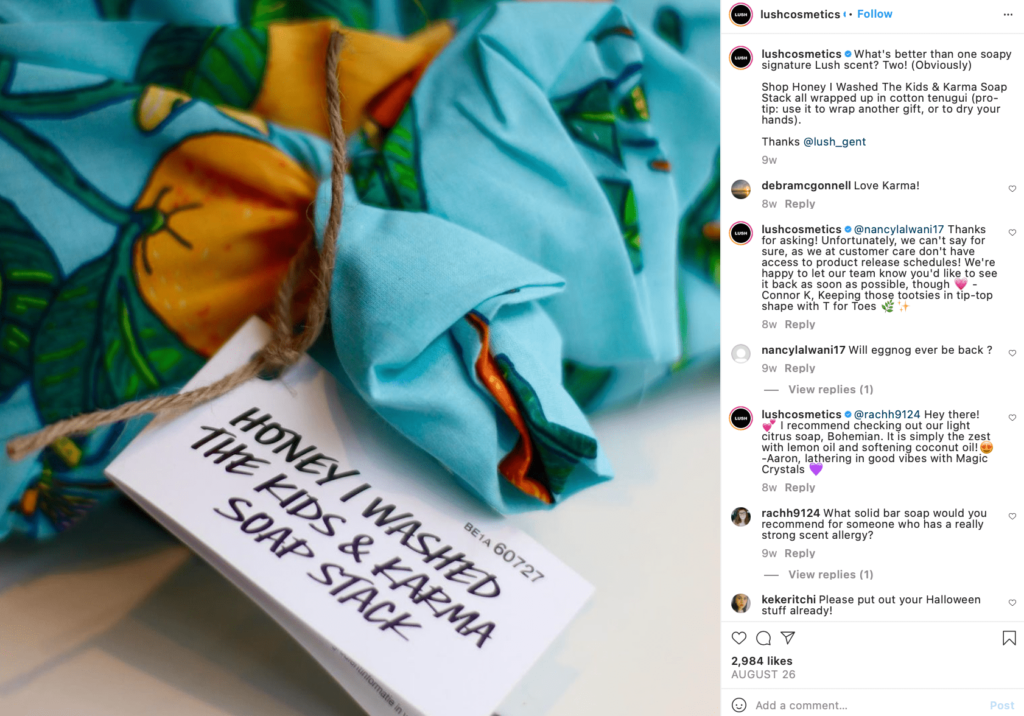 Lush cosmetics are around North America. It is famous for beauty brands on its accounts. It emphasizes eco-friendly products. The inspiration behind the account is charity or organization.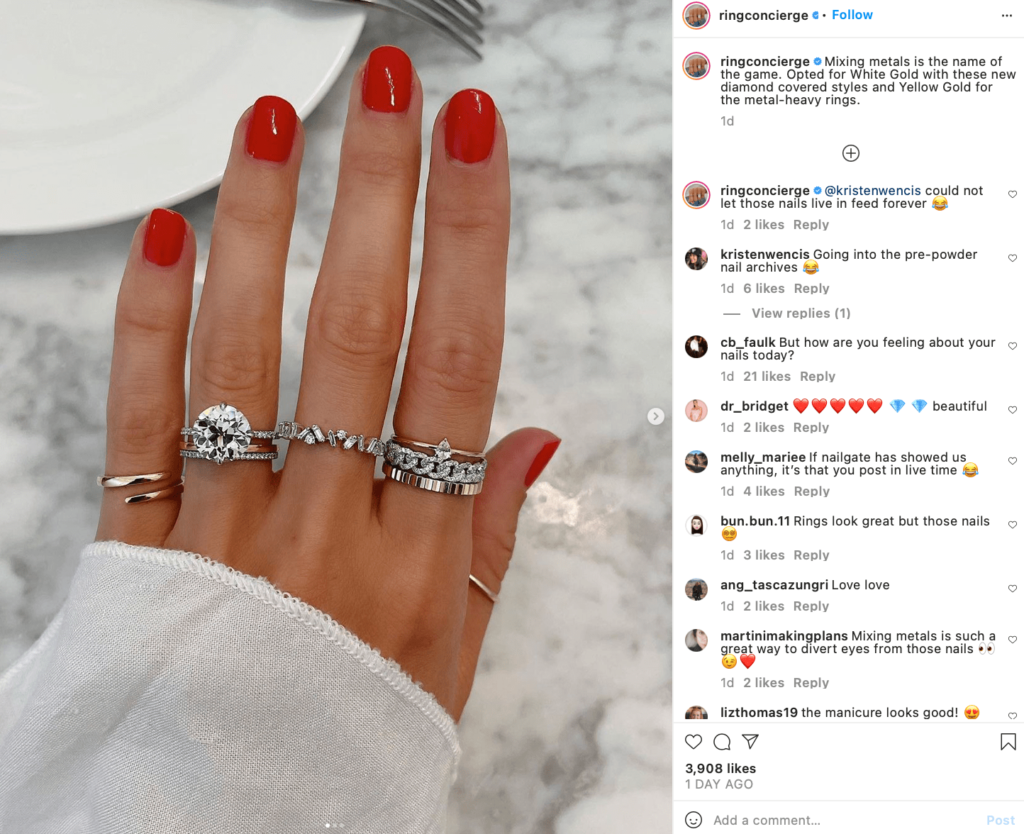 Ring concierge is a diamond jewellery brand. It is the best and most beautiful and Interesting. Democracy words are written in the bio like fine jewellery for women by women.
15. Teva – 585k followers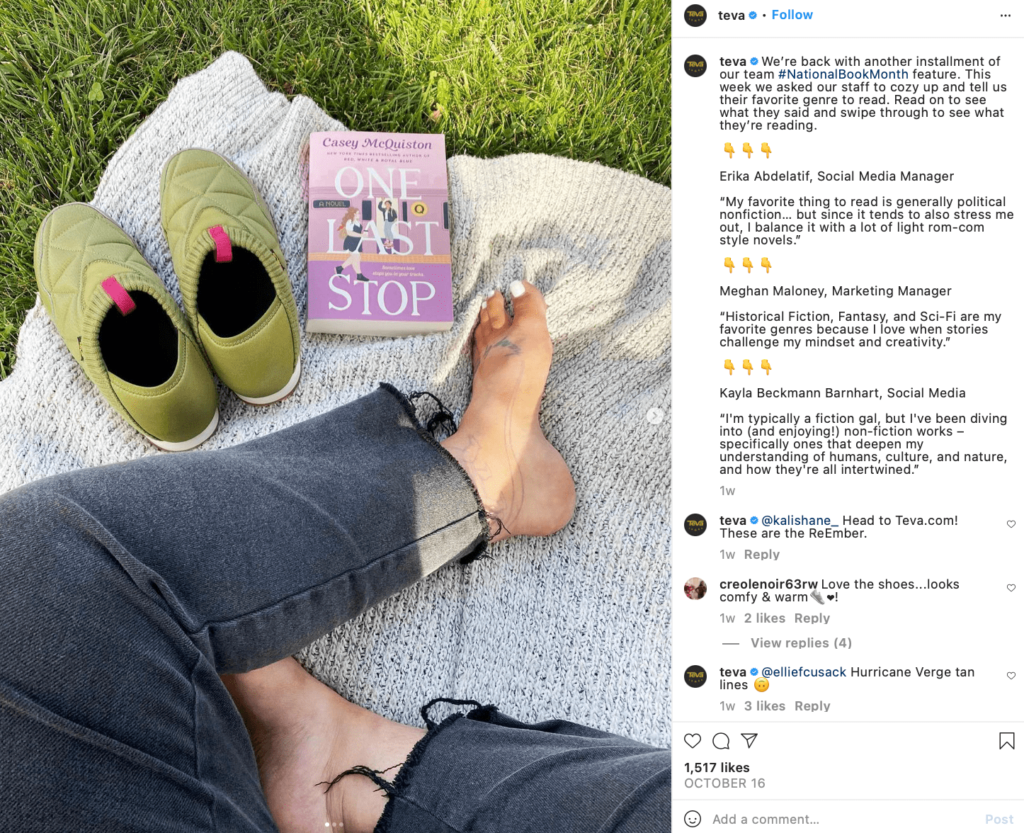 Teva is a sandal brand. It shows photos of their customers on their brand profile. This is interesting and inspiring for people that how a Sandal brand has almost a million followers
Mind-body green has been working on the idea of digital health and wellness. They help in nurturing by uploading motivational quotes, and lifestyles.
17. Lululemon – 3.7m followers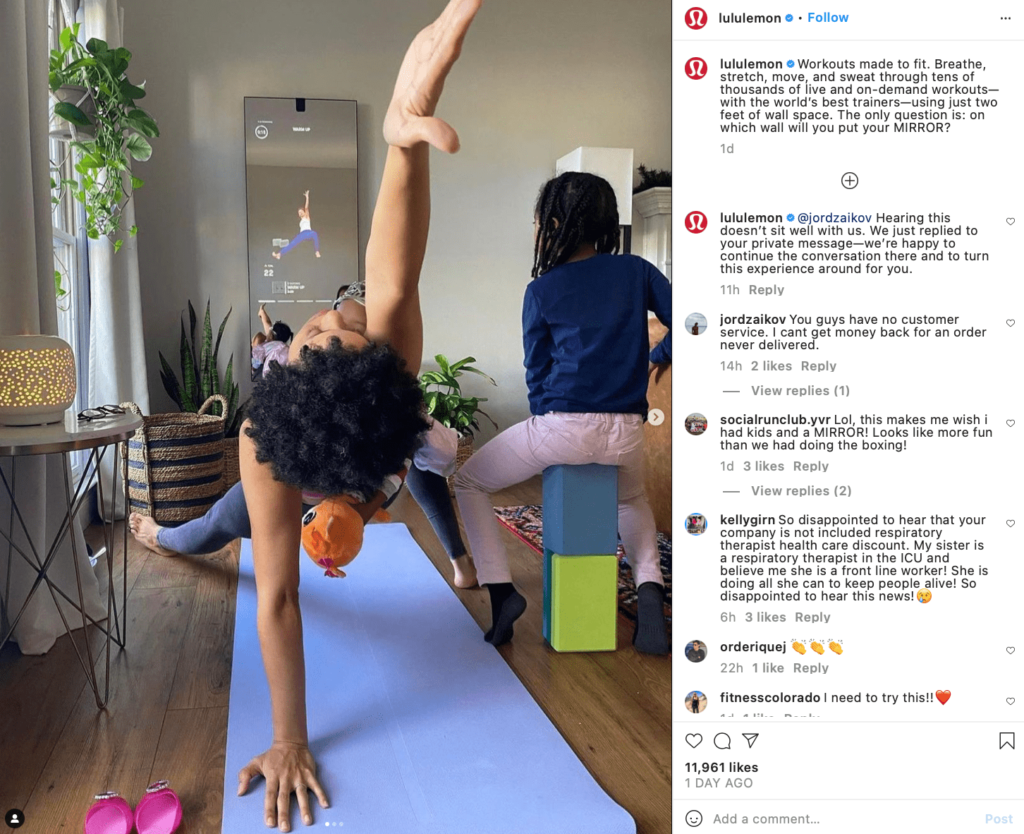 Lululemon is a company with the idea to focus on motivation. They inspire people to move and they show their products especially showing clothes in Lululemon owns life.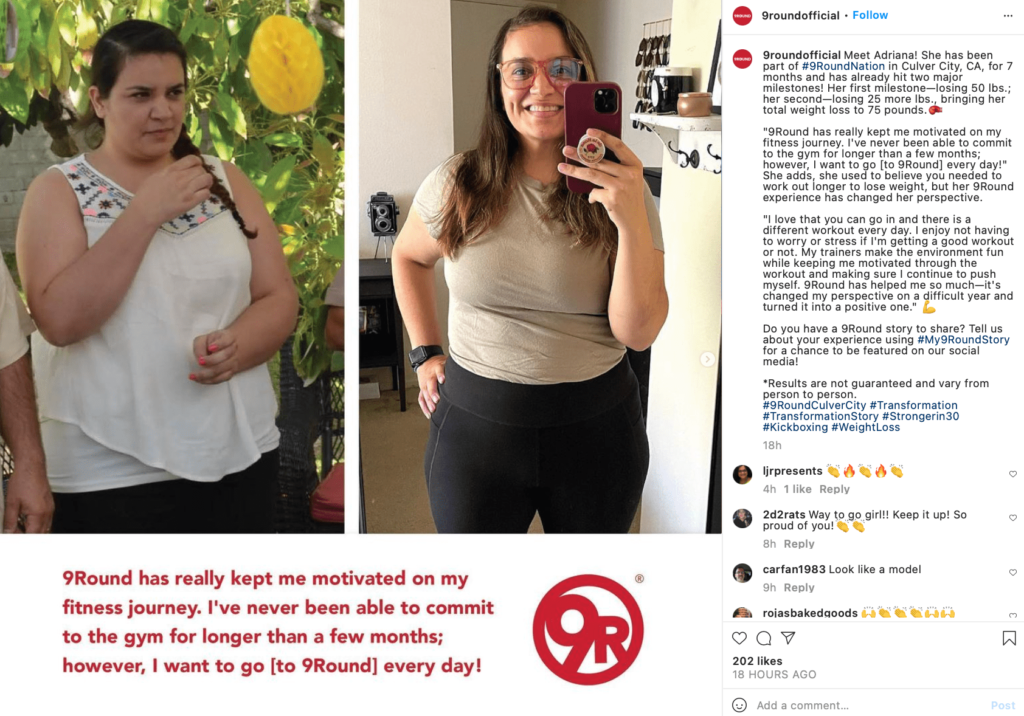 9round is a boxing gym called kickboxing. They share blogs, stories, exercises and lifestyle photos on their brand account. The call to action in their bio is worth seeing. In 9round the first workout is free. Many users say that this is a source of inspiration for them to join 9round.
19. Cleo Wade – 762k followers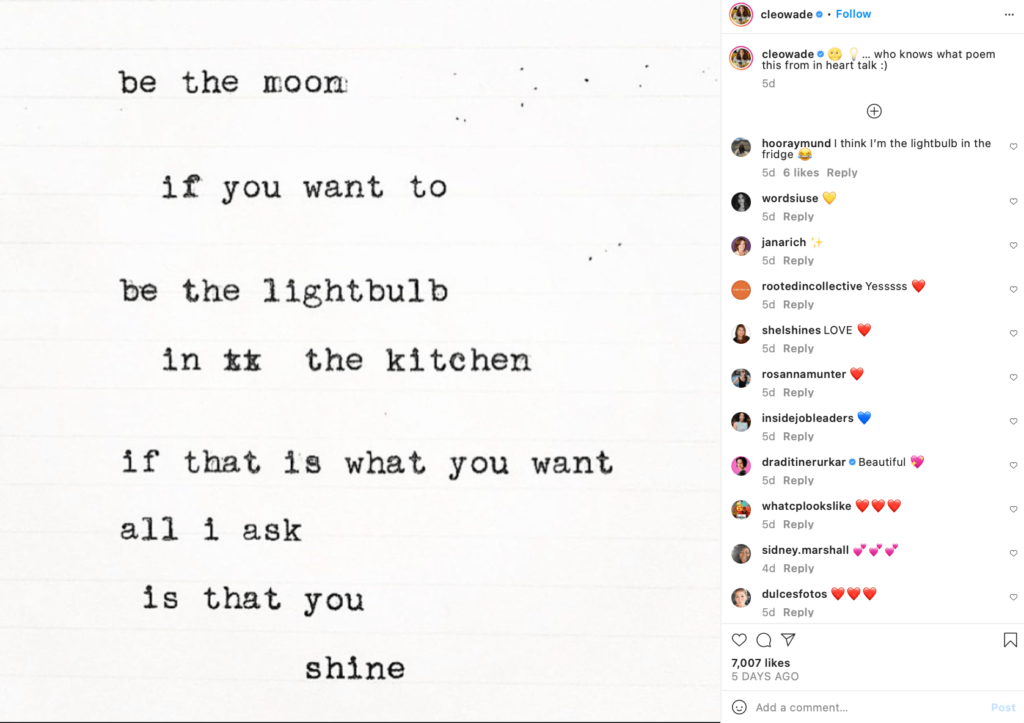 Cleo Wade has more focus on social justice and making others happy. It's getting a little stronger every day. He wishes joy and happiness together.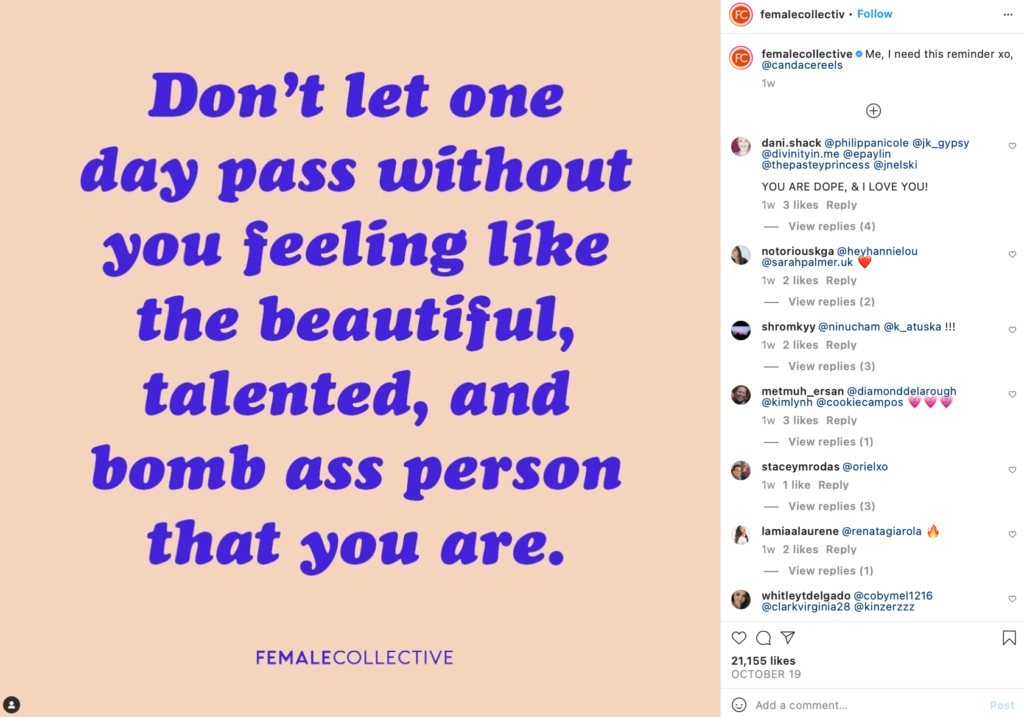 It supports self-love. It asks to speak for the existence of goals. It focuses more on women that are an inspiration to humanity.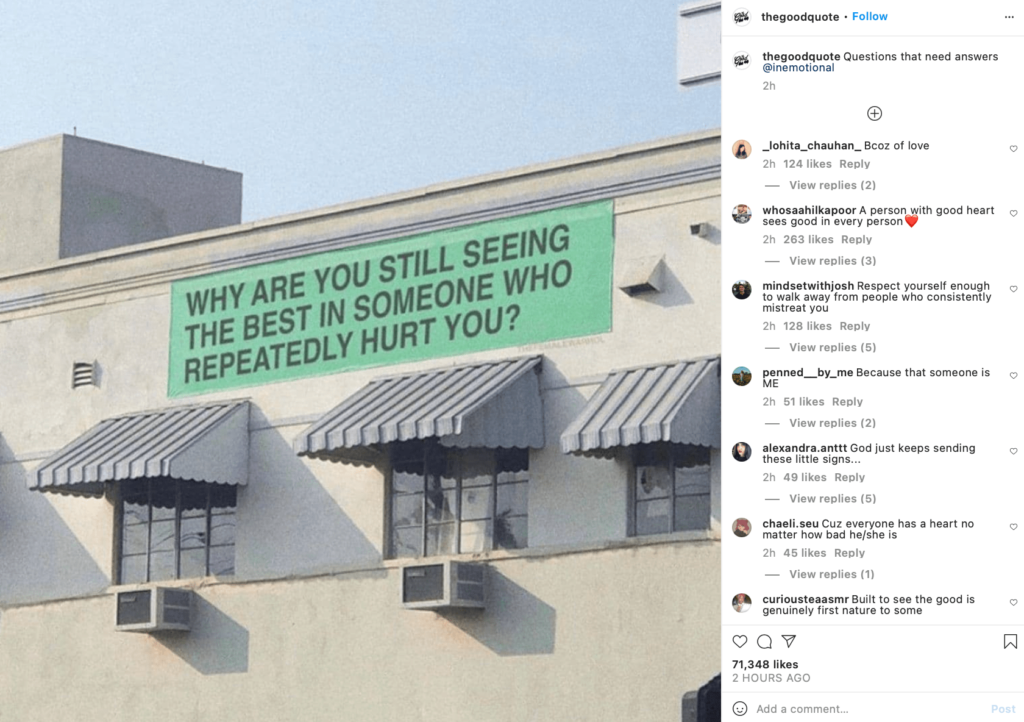 If you are worried and mentally ill then this brand will let you help in removing your stress and gives you tips for mental health, happiness and all the best things to do.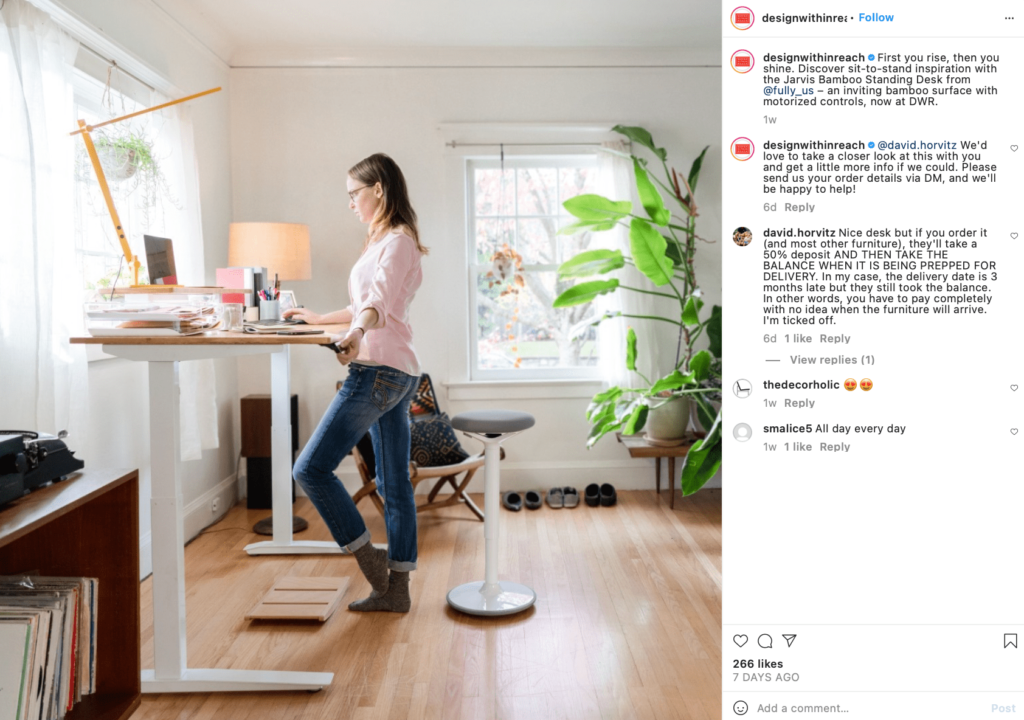 Design within reach is a furniture brand. They have gorgeous designs with unique photography. They show the designs that you can use in a home and they have a great collection on Instagram to inspire people.
23. West Elm – 2.6m followers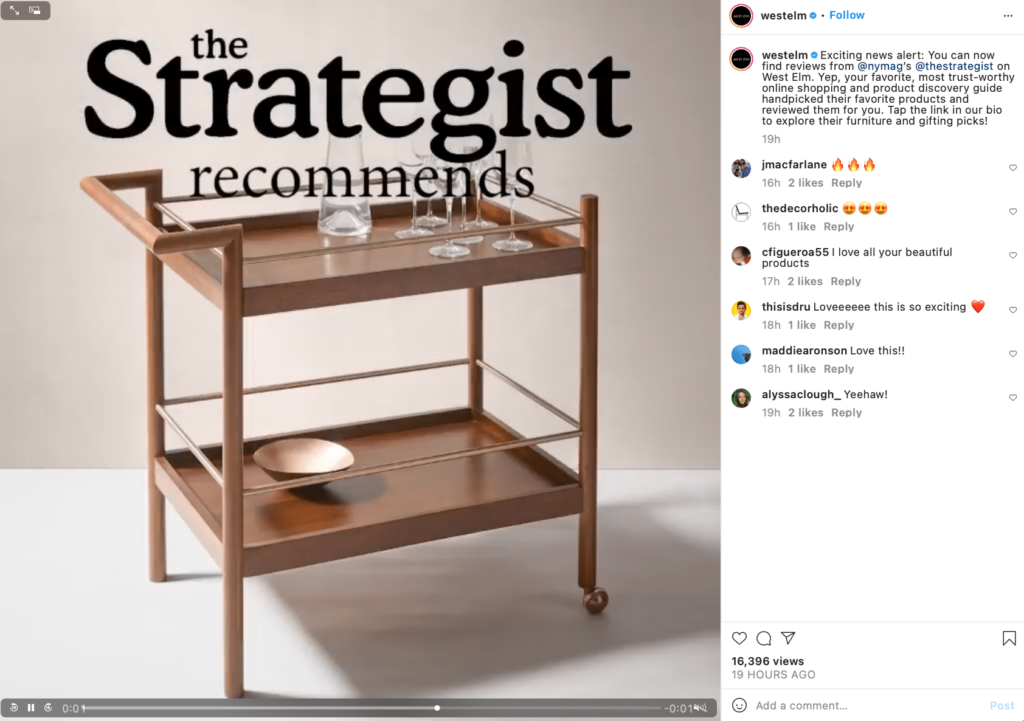 West Elm is also a furniture store that is all over the country. They use photography to inspire people about their brand and focus on the story highlights.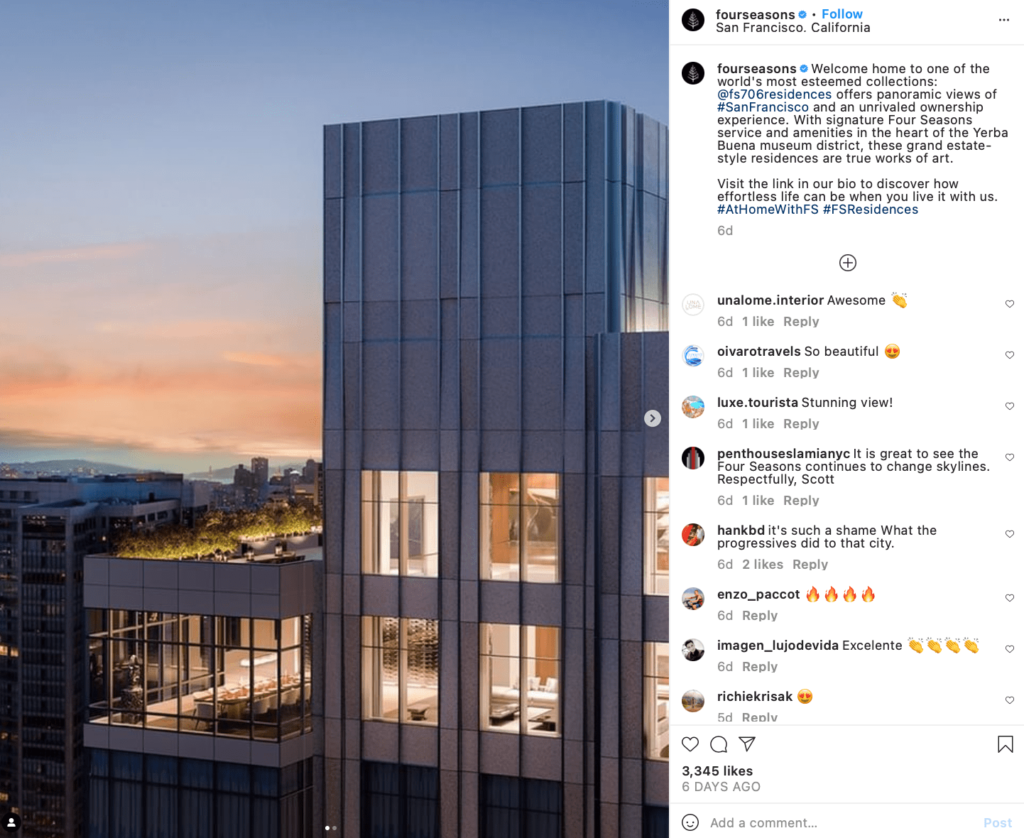 Four seasons is a brand of hotel and resort with many clients all over the world. Their photos on social media are linked with the hotels' location that inspires many followers to reach them.
25. Expedia – 348k followers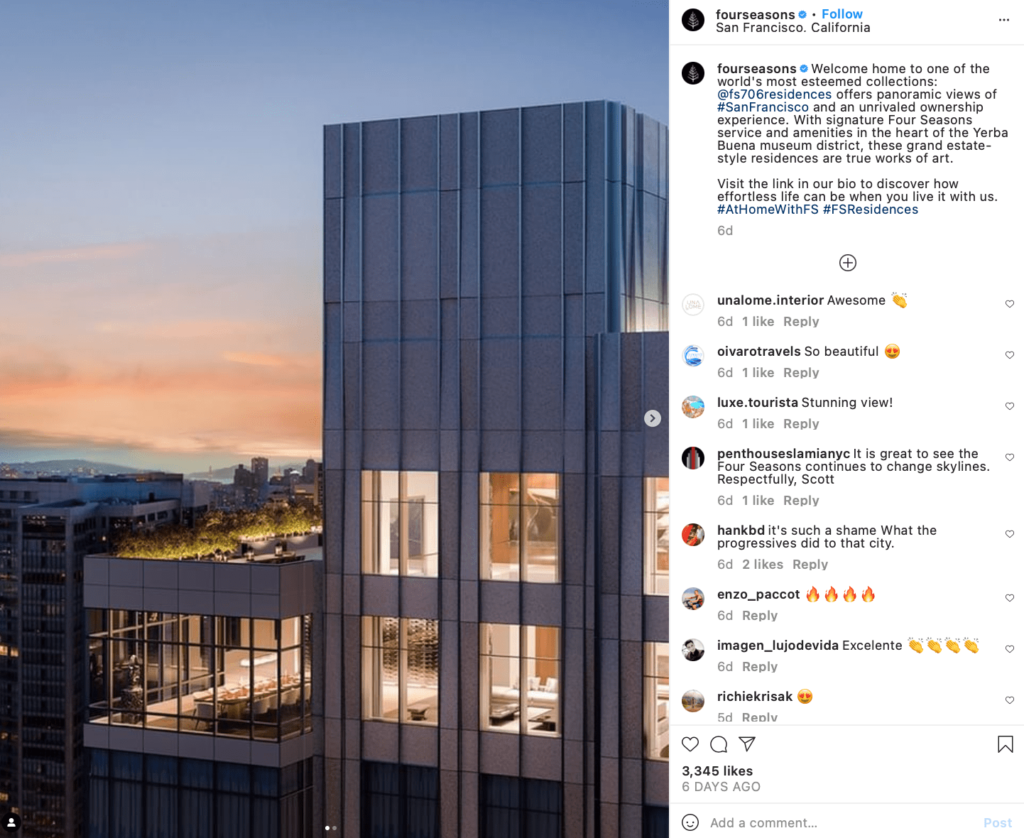 This is a travel service Instagram brand account. Their account features photos of the most beautiful sites that inspire folks to travel with Expedia. They use an Instagram account for social media marketing purposes.
Photo Editor and Collage Maker for Social Media Management
Social Media Management is very important and you can use these accounts for inspiration to create your own. When it comes to creating beautiful Instagram stories and posts, you can use an all-in-one Photo Editor, Collage Maker and Graphic Design app on iOS like Collart to help you out with Instagram Brand Account management. With over 1000 stickers, backgrounds, templates, designs and more, Instagram brand accounts social media management is a breeze. Download Collart now to try it out for yourself!

👉🏻 Follow Collart: Facebook | Instagram | Twitter | Pinterest | YouTube | Website | TikTok