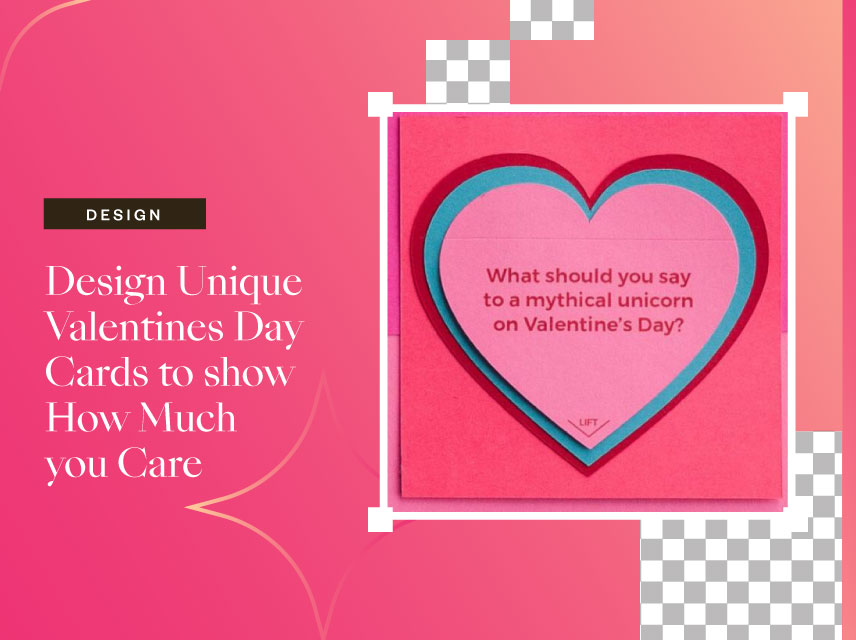 Design Unique Valentines Day Cards to Show How Much You Care
Design your own Valentines Day cards this season! Maybe you're thinking of that special someone in your life, and you want them to know just how much they mean to you. You can do it with customized Valentines Day cards for your loved ones on this Valentine's Day.
There are many people out there who will be appreciative of the sentiment. It's the personalized symbol of love and peace, showing appreciation and affection towards both loved ones and strangers alike.
What are the benefits of customized Valentines Day cards?
Customized Valentine's cards are a fun, inexpensive way to express your love for someone. They make for a unique way of expressing your feelings and are not just mass-produced.
One of the main reasons why personalized gifts are so much more endearing is because recipients can see themselves on paper. They can relate to their own image and how it meshes with the image on the card.
A customized Valentine's Day card allows you to show not only your love but also your creativity as well! You can use this as a way of saying I love you so many times instead of just one or two.
How to design unique Valentines Day cards with Collart?
Collart is an iOS photo editor with great features. Anyone can use it to design Valentines Day cards, posters, or just about anything else for their iPhone or iPad. This software offers a lot of different tools and effects that you can use to make unique designs. You can also use Collart free sticker maker to create customized Valentines stickers for your cards.
This free collage maker allows you to make beautiful designs with simple drag and drop tools. It's helpful for people who don't have professional software like Adobe Photoshop or Illustrator. No matter what your skill level is, Collart is a COOL app that you should try for designing Valentine's cards.
Step by step guide to designing unique Valentines Day cards
Now let's make customized Valentines Day cards with Collart to tell someone how much you care about them. It's easy and fun! The best part is that you can customize it with a pinch of fun, cuteness, or romanticism; your imagination is the only limit.
Choose the format: card size and aspect ratio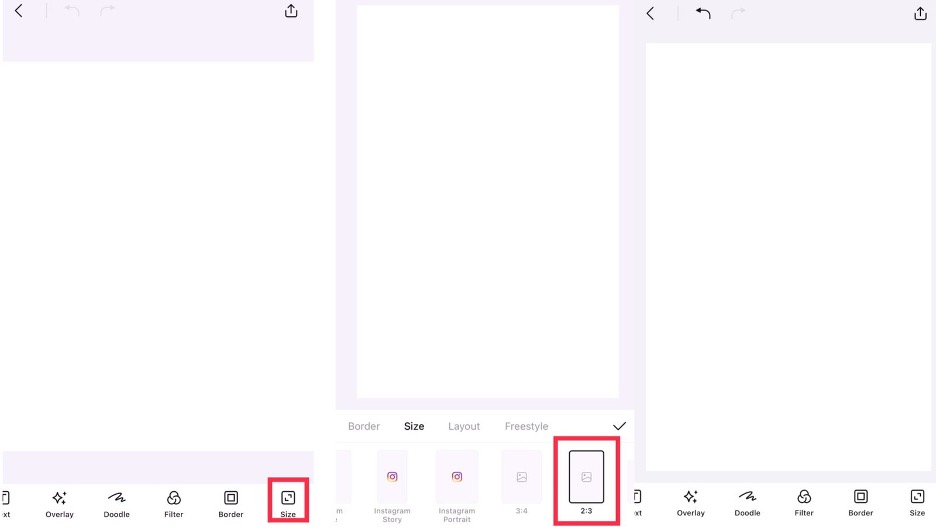 The first step is to select the aspect ratio and card size for your customized card. You'll need to do this before you start designing your card. For cards, the size of 2:3 is commonly used. You can also opt for other sizes based on your preference.
Choose your base: template/layout/freestyle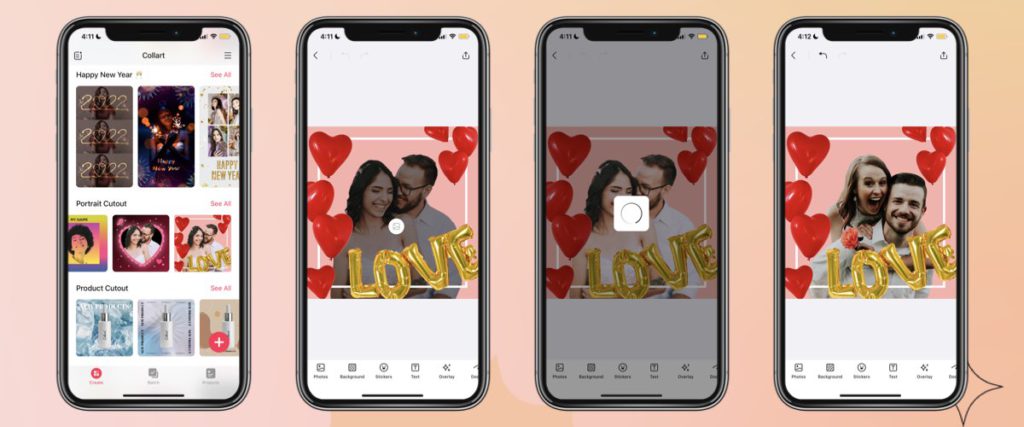 Once you are done with the initial step, now choose the template for your customized card which color scheme you want to opt for. Collart has tons of free and premium templates for you to use. Just simply add photos to the template to create beautiful Valentines Day cards!
Pro-Tip: Turn the background into a dark hue, such as crimson or black, so that the item in the foreground will pop.
Decide your theme
Upload photos of your loved ones, as well as calendar dates from your past relationships or even a selfie or two. You can also upload text to accompany the photo with a title and caption of up to 140 characters.
Add decoration
Add some love to your customized card with our new stickers. Whether it's a heart, wineglass, flower, or honey, we have the perfect sticker add-on to add some sweetness to your Valentines Day card.
Add text
Valentine's messages are the most romantic way to express your love for that special someone. With sticky notes, you can make it short and sweet. Just add a virtual sticky note with one of our pre-written messages or upload your own.
Spread the love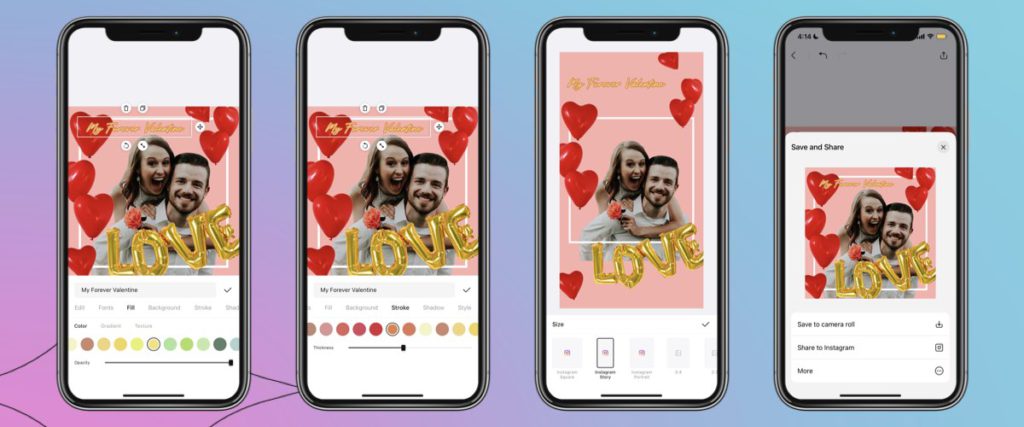 Once you're happy with your final design, tap on the "Upload" icon at the top right corner and choose your preferred sharing option.
Download Collart Card Maker to Design Valentines Day Cards For Free
With Collart free photo editor app, you can easily remove image background, along with many other functions and tools you need to create your own customized stickers. From photo adjustments, removing background and creating transparent images, Collart is the one graphic design app you need for your iPhone and iPad. Start creating your own Valentines Day cards this season for your loved ones!

👉🏻 Follow Collart: Facebook | Instagram | Twitter | Pinterest | YouTube | Website | TikTok