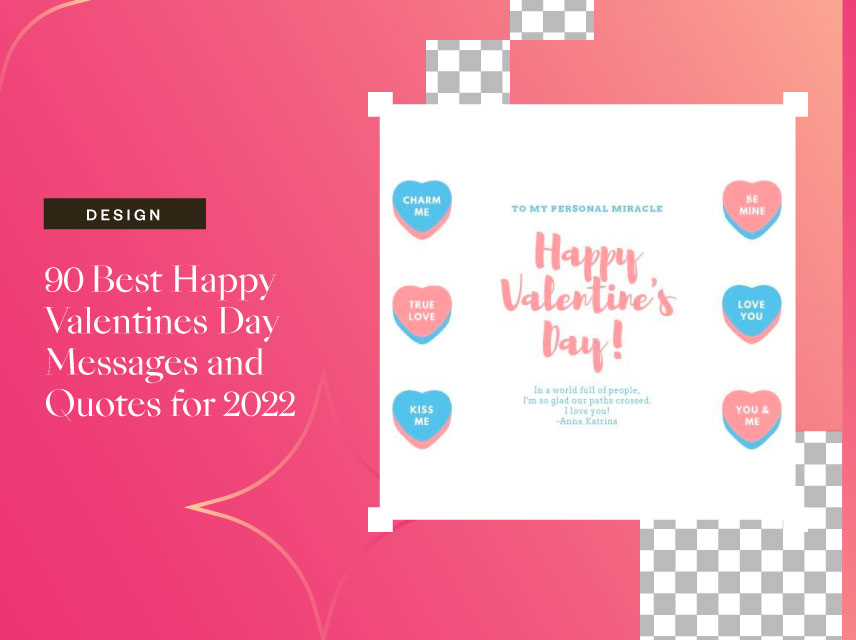 90 Best Happy Valentines Day Messages and Quotes for 2022
Happy Valentines Day – Love messages and quotes are probably the most significant part of Valentine's Day, but what other phrase do you know other than the classic phrase?
It is no secret that Valentine's Day is a day when loved ones such as their husbands, wives, boyfriends, girlfriends, families, or friends are shown how much they are appreciated. Valentine's day is typically celebrated with chocolate, roses, candles, and other heart-shaped gifts. Love messages are usually attached to these gifts so that they can express their feelings for their loved ones and significant others.
Best Tips For Happy Valentines Day Messages and Quotes
There is beauty in these messages/quotes because someone is able to convey his/her feelings about how they feel towards others. There are many ways to express their gratitude for having someone as special as their lover in their life. If you need some help in telling someone how much they mean to you and how grateful you are to have someone like that in your life, here are some tips to consider when picking or writing Valentines quotes or messages:
Think about how long you've been dating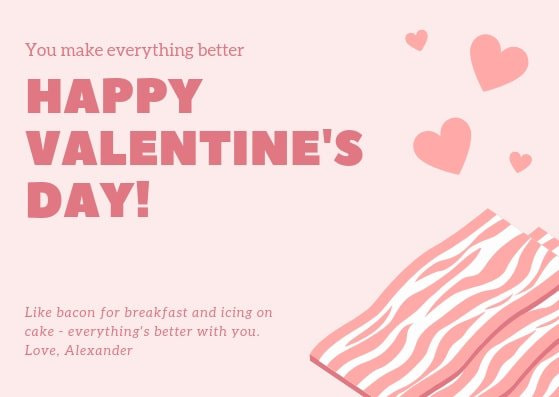 A sentimental message or card is appropriate if you have been in a relationship for quite some time. You should think about the way that you feel about your partner. You can research Valentine's message inspirations that you can use to portray your feelings.
Decide on the appropriate tone of voice
A few couples may prefer a more sentimental and heartfelt card. Other couples or loved ones may prefer a humorous card filled with jokes and personal remarks. It all depends on the individual.
Don't do things the way you always do them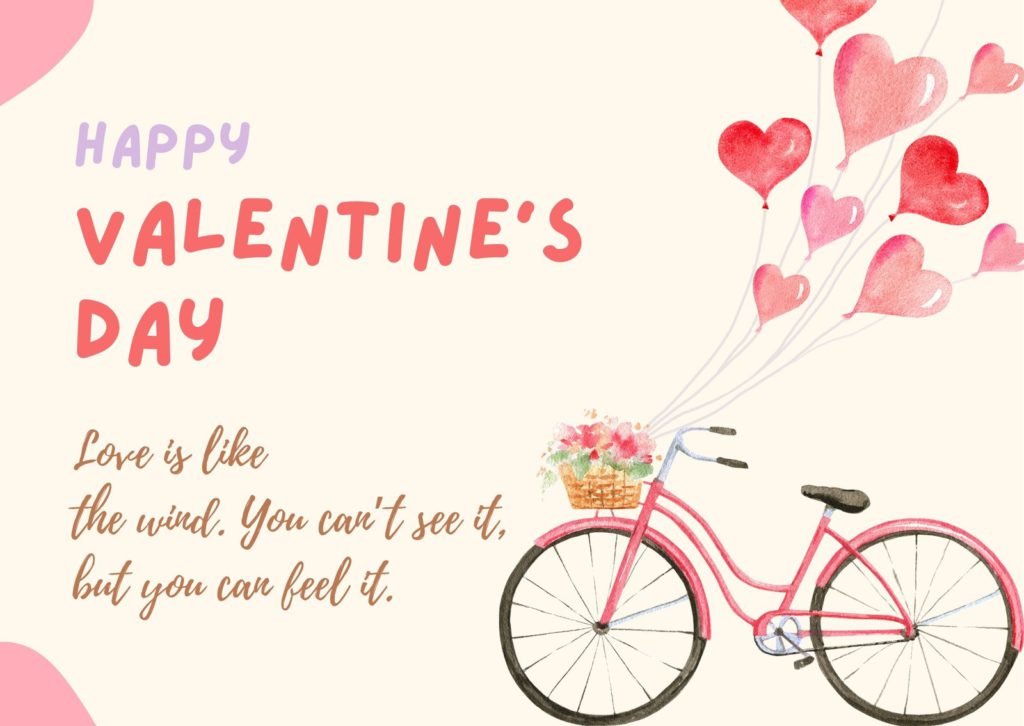 Put some thought into it and make your loved one feel special. A simple phrase of Happy Valentines Day is just too boring. Use photos or symbols to add a personal touch. If you're not good with words, use a photo of a special moment you shared to show your partner how you really feel.
Writing from the heart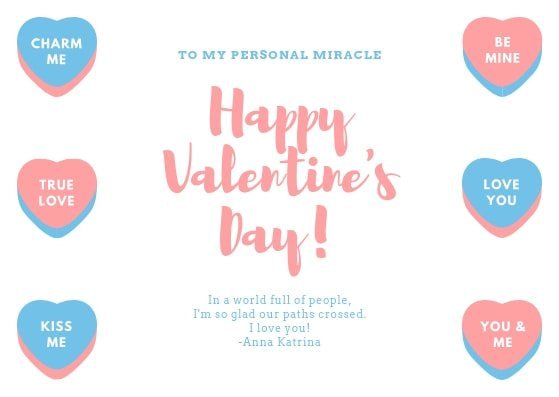 Writing from the heart is always a good idea whether it is Valentine's Day or any other day. Being able to share love goes a long way. Write out the most precious thoughts and feelings for someone special that expresses how much you value them and the reasons you care for them so much. Valentine's quotes will add that personal touch so you can show how much you really care for the person that you're making the card for.
Need some ideas for Valentine's messages? Check out some of the best Happy Valentines Day messages and Valentines quotes that you can use to design your Valentine's card. We also compiled a list of ideas for Happy Valentines Day cards inspiration.
90 Best Happy Valentines Day Messages and Quotes for 2022
You're always on my mind.
Always and forever.
You're my sunshine, my only sunshine.
You are the apple of my eye.
Love you 3000.
We are like Sonny and Cher, Honey and Bear.
You light up my life.
Valentine, "bee" mine.
You mean the world to me.
Another year of Valentine's together. Here's to more adventures!
Thanks for being mine.
My heart is all yours.
I still get butterflies.
You're my person. Happy Valentines Day!
I would choose you again and again.
I love you more than ever.
Our love story is my favorite.
You're cuter than any teddy bear.
You take my breath away. Always.
You're my forever +1.
Thanks for being my better half.
From your partner in crime. Happy Valentines Day!
You're my everything.
Sending you lots of love.
We're the best couple I know.
You're funny, sweet, intelligent, AND hot!
I love cautions without the positive ions.
Thank you for being my better half. Happy Valentine's Day 2022!
Happy Valentine's Day—you're my happily-ever-after.
You're a real cutie-pie, you know that?
My heart is always whole because of you.
There are so many great reasons I love calling you Valentine.
Two is always better than one.
You're the bright spot in my day, every day.
Being with you is the best feeling there is.
Valentine's Day used to suck before I found you.
You give me such a good feeling every time we're together.
You're loved every day, especially by me.
You still make me laugh like crazy. That's true love.
Happy Valentine's Day to my girl-way-more-than-friend.
You make my whole life more heart-filled. Love you!
Thank you for being the reason I look forward to every day.
I Couldn't be prouder of you. I couldn't love you more.
Wishing the sweetest, happiest day to my forever Valentine.
Valentine's Day and every day, I'm grateful for you.
You are the only flower that will bloom forever in my heart.
Being with you, the world seems so beautiful to me.
My "with you" times are the best part of any day.
I never knew love could be so beautiful until I met you.
You're the only person I send heart-eye emojis to. Happy Valentines Day
You are my Valentine every Day, in every way.
You're more than kind of the best, and I'm more than pretty grateful.
Thank you for standing by my side through thick and thin, my forever friend.
I don't love Valentine's Day, but I love you.
You are the greatest thing that ever happened to me. Happy Valentine's Day, my happiness.
You give my heart peace over and over again. I love you so much.
They should name candy after you. That's how sweet you are.
As time goes on, nothing is sweeter and more precious than the love I have for you.
I hope you feel loved and appreciated on Valentine's Day because you are.
Especially today, I hope you feel how much I love you and how grateful I am to have you in my life.
The more time we spend together, the more we fall in love with each other. Happy Valentine's!
I'm so thrilled to be sharing our first Valentine's Day together. I hope it's the first of many.
Happy Valentine's to one of my favorite people. Ever.
Being us is the best thing I'll ever be. Happy Valentines Day!
I don't need Valentine's Day to say how much I care about you.
We're kind of new at this Valentine thing, but I want you to know how exciting you are to me and what a good time I have whenever I'm with you.
You're sweeter than candy! And that's really, really sweet!
If my heart were a kingdom, you would be the king of it. Happy Valentine's Day, my precious!
In case you ever foolishly forget: I am never not thinking about you.
I love that we've never lost the magic that makes us.
To my best friend, this Valentine's Day, I couldn't ask for someone who loves and supports me more than you do.
My life is filled with happiness and love because of you, darling. I'm so happy that you're my Valentine!
Hope your day is filled with reminders of how much you're loved.
A lot of people like to say they've found their soulmate. But I'm the one who's right about it!
Happy Valentine's Day, My baby girl! You are pretty much mean the world to me.
On today and always, you'll forever be my favorite person to hold on to.
It's just one day in the year, but you should know that I love you every day and every moment. Take my love on this beautiful occasion!
What would I do without you, my love? Happy Valentine's Day, boo.
Some women need red roses, a bottle of wine, and a box of chocolates to feel romantic. I just need you.
As time goes on, nothing is sweeter and more precious than the love I have for you.
Everything about you makes me smile like a stupid, and I really don't mind being your stupid. Happy Valentines Day, love!
You're sweeter than any heart-shaped box of chocolates.
I can never imagine how I got so lucky to get the opportunity to count you as one of my greatest blessings.
Just thinking about all the people who matter to me this Valentine's Day, you popped into my head.
Your support has been there for me through good times and challenging times. Thank you for always being there for me. Have a wonderful Valentine's Day!
I will never be able to stop loving you. May we share every Valentine's Day of our lives.
Every beat of my heart tells me how much I love you. It is impossible to live without you. Happy Valentine's Day, my sweetheart.
A beautiful soul like you makes the world more attractive for me. Best wishes on your Valentine's Day, my dear.
The world wouldn't work if there were no love; life is like the moon without stars, flowers without smell, and the sky without sunlight.
If anything in the world is everlasting, it is my love for you—happy Valentine's Day 2022.
Download Collart Valentines Day Card Maker to Design Valentines Cards For Free
With Collart free collage maker and free photo editor, you can easily remove image background on your iPhone, along with many other free editing functions you need to design your own Valentines card for free! From photo adjustments, removing background and creating transparent images, Collart is the one graphic design app you need for your iPhone and iPad. We hope this list will inspire you and give you ideas on how to design Valentines cards, stickers and more this Valentine's Day for your loved ones!

👉🏻 Follow Collart: Facebook | Instagram | Twitter | Pinterest | YouTube | Website | TikTok