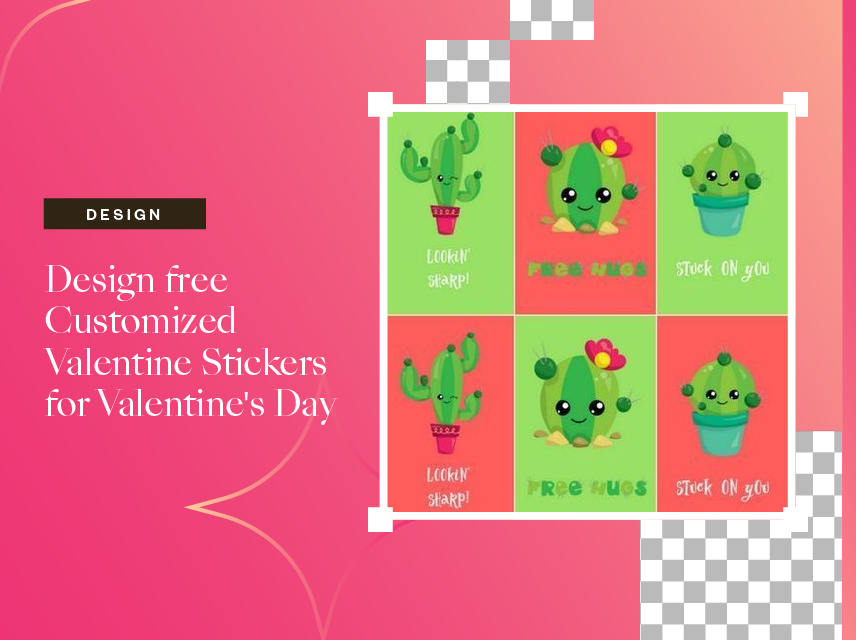 Design Free Customized Valentine Stickers For Valentine's Day
Design your own Valentine stickers this Valentine's Day! Personalized gifts show how much they loved their lovers and loved ones. Create your customized Valentine stickers to show your love on Valentine's Day!
The practice of sending love is celebrated on the 14th of February. People always become excited that Valentine has also arrived at the corner. People love to express love for their loved ones. They send unique cards, flowers, gifts, and other handmade things which express their affection.
Customized Valentine stickers are always unique to express your love because they unleash your creativity and save your money. Customerized cards share the good vibes for your loved ones, although you can add your love, affection, and good vibes while making the customized card for your lover.
How to Design a Unique Valentine Stickers with a Collart
You can now create your own customized Valentine stickers for free. Collart, a free photo editor for iPhone, can also help you design professional stickers. Collart has unique features, just like professional editing tools. Collart free photo editor is as good as professional editing tools like Adobe Photoshop or illustrator when it comes to creating stickers or editing pictures. Adobe Photoshop and other editing tools require tablets and desktops, while Collarts free photo editor only requires iOS to do your work, free and uniquely.
Collart is an easy app to use because of its interface, which is very user-friendly. Even non-professionals can use it efficiently. You can easily create Valentine stickers in just a few steps.
Create Customized Valentine Stickers With Collart Templates
Collart offers a bunch of built-in stickers in its media library. You can even use these stickers and customize your own. Here are some measure steps you can take if you choose a sticker from the library.
Step 1: Download the free photo editor
First, download the Collart photo editor and launch the app.
Step 2: Choose your background
Tap on Freestyle to start your creation with a blank canvas. You can jump straight to step 3 if you are planning on a solid white or transparent background. However, if you prefer a background with color, gradient, or texture, tap on "Background" at the bottom menu to choose from a wide selection of customized backgrounds.
Step 3: Pick relevant images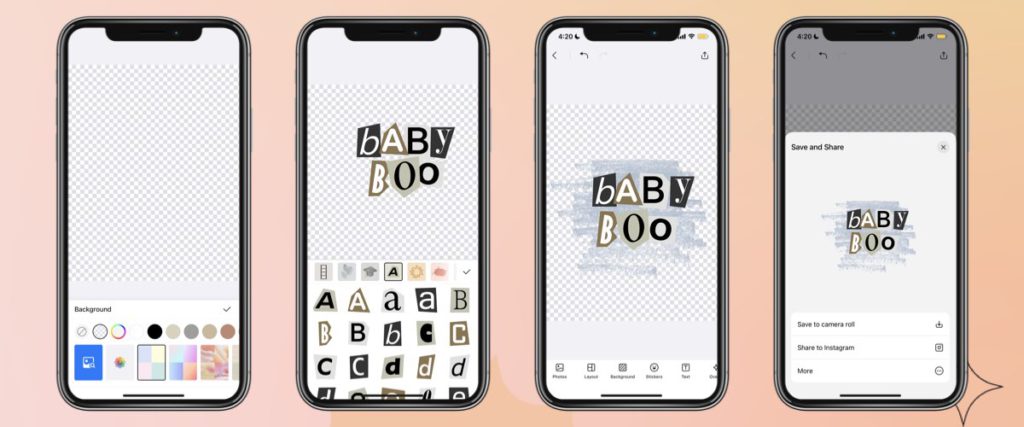 Now click on the stickers option. You will find stickers in various categories. Thousands of ready-made stickers are available in the Collart library. Select the stickers that are relevant to Valentine's, such as heart shapes flowers, dried flowers, honey, or others.
Step 4: Write your message
Add text for your loved ones like happy Valentine's day and mention the name of your partner or any quote that expresses love for your lover. Sentimental verses are quite useful in proclaiming the receiver's beauty and how much they are loved. If you need some help with writing the perfect Valentine's Day message, here's a useful list of quotes that might help to inspire you.
Step 5: Final touches
Customize the stickers according to your taste, like adjusting the size, rotating the sticker, adjusting brightness, contrasting, and effects accordingly.
Step 6: Save and Share
Save and share your customized card with your loved one, and celebrate Valentine's Day in full swing. Collart free photo editor app automatically saves it in PNG mode, so as to preserve the background to be transparent.
Create Customized Valentine Stickers With Your Own Images
You can also create other unique valentine stickers with your own images, such as photos of your loved ones.
Similar to the steps above, instead of selecting images from Collart's sticker library, this time, you would have to upload your own images.
Step 1: Add photo and Remove Background
Tap on "Remove BG" at the top right corner. This will direct you to your iPhone photo gallery. Select the image or photo you need to create Valentine stickers by removing background. You can remove background in a tap with our AI powered tool, and add or remove background with precision with the brush tool.
Step 2: Customised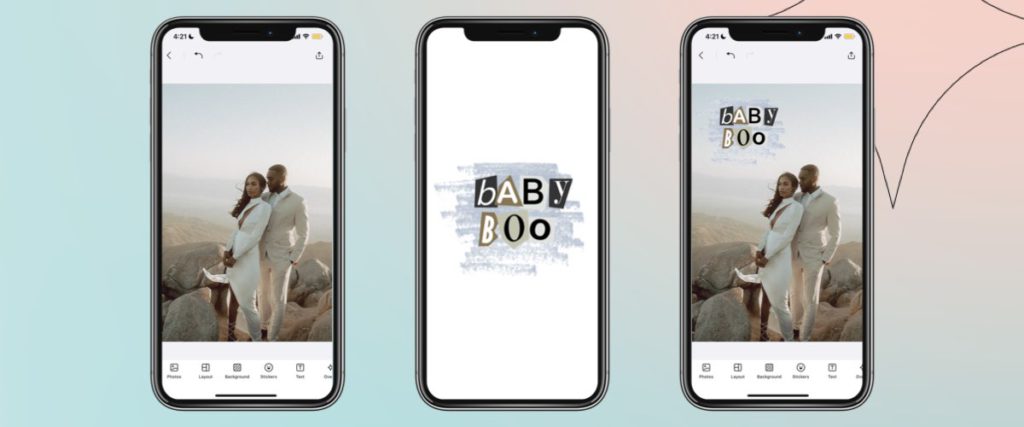 Now customize this picture according to our taste. Add meaningful texts, explore the different filter effects and give it a final touch! For some inspiration on Valentines Day quotes and messages, check out our blog!
Step 3: Turn it into a sticker!
Click on the collart library, and there are astonishing thousand plus customized templates, stickers, and many other options. Choose stickers according to Valentine's themes like flowers, honey, heart shapes, etc.
Step 4: Export your design!
Save and share your unique customized Valentine stickers with your loved ones!
Download Collart Sticker Maker to Create Valentine Stickers For Free
With Collart free photo editor app, you can easily remove image background, along with many other functions and tools you need to create your own customized stickers for Valentine's Day. With free photo editing functions such as photo adjustments, removing background and creating transparent images, Collart is the one free graphic design app you need for your iPhone and iPad. Start creating stickers for your loved ones!

👉🏻 Follow Collart: Facebook | Instagram | Twitter | Pinterest | YouTube | Website | TikTok