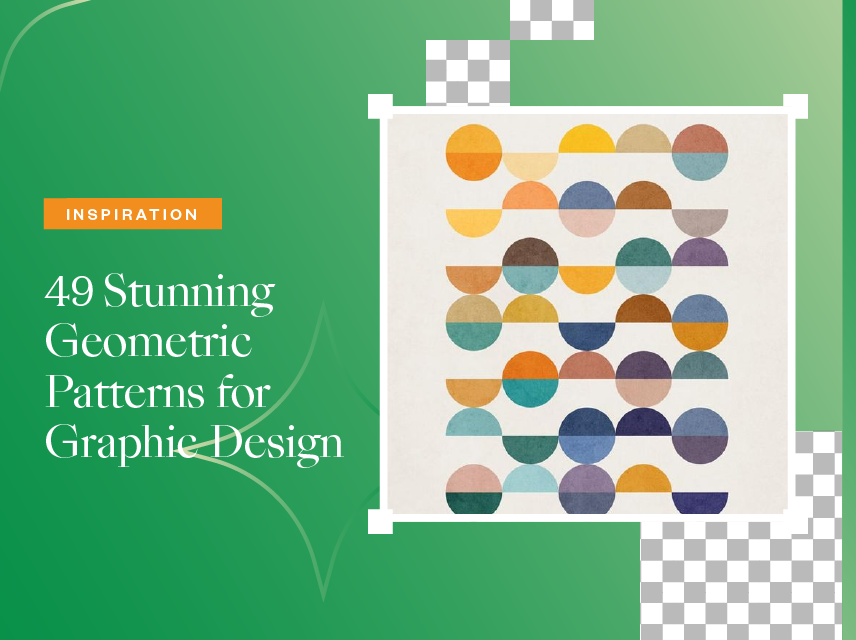 49 Stunning Geometric Patterns For Graphic Design
Geometric patterns can be a good element in any of your visual designs. Some might find it intimidating and non-flexible, but it can add great effects to your designs when geometric patterns are used correctly.
The effects of geometric patterns on your design can range from vibrance to elegance, depending on how you use the pattern or where you will place it. The geometric pattern is a good option to add to your design to elevate those graphic designs.
49 Geometric Patterns to Use For Graphic Design
Try out something new With Collart graphic design app, using cool geometric patterns. Here are 49 geometric patterns that you can use in your design!
Use of single shape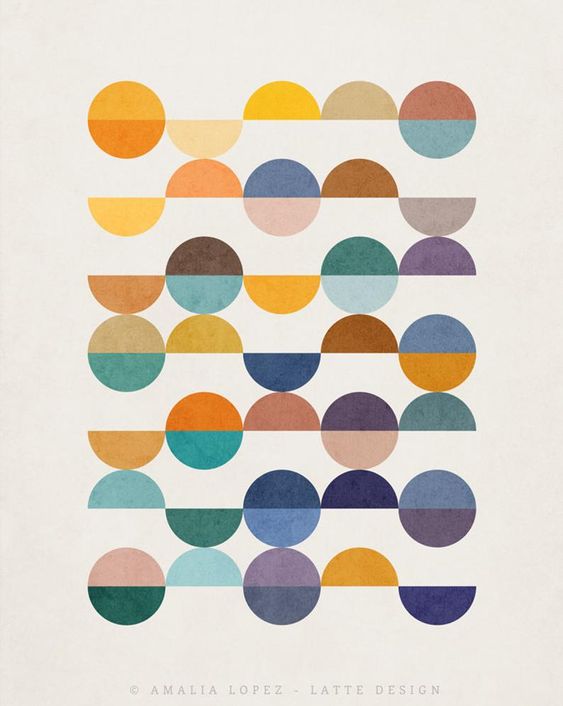 Single shape with different colors already forms a good geometric pattern. Combined with a good color combination creates a good effect.
Use of single shape with different sizes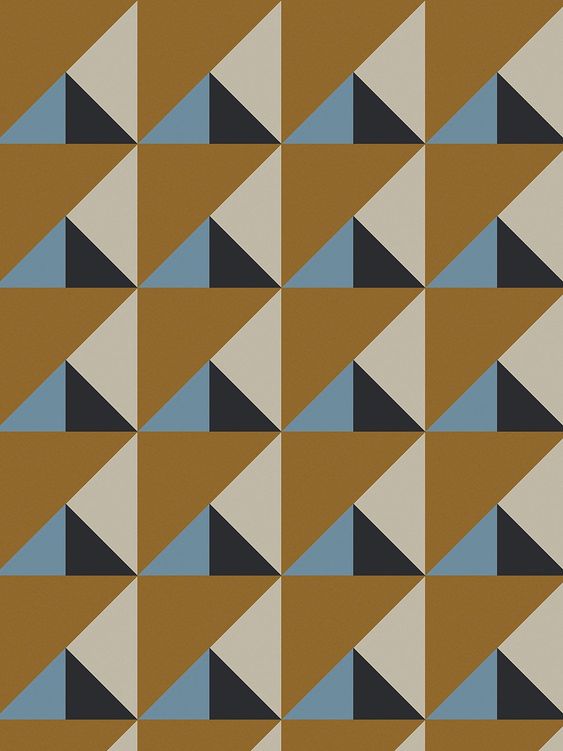 Layouting a single shape with different sizes, then add colors that complement each other to create a good geometric pattern.
Use of colors in the same color palette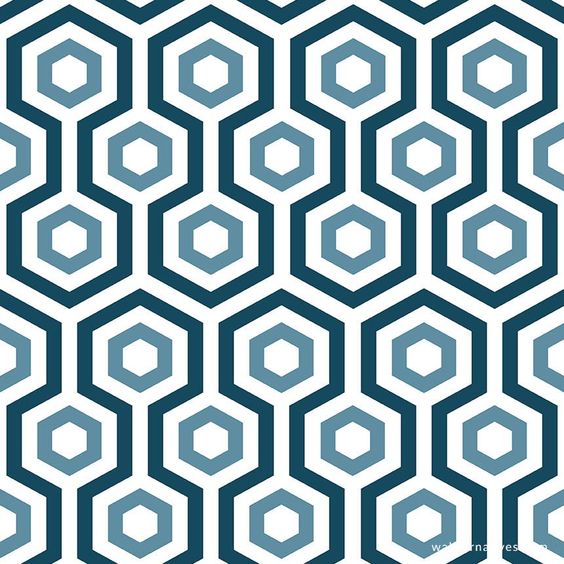 Patterns that are colored in the same palette create a classical yet fun vibe in your geometric pattern.
Solid black lines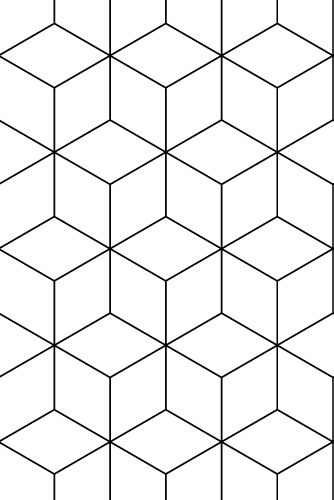 Patterns drawn in solid black lines create a sophisticated monochromatic effect on your geometric patterns.
Different ways of filling in the shapes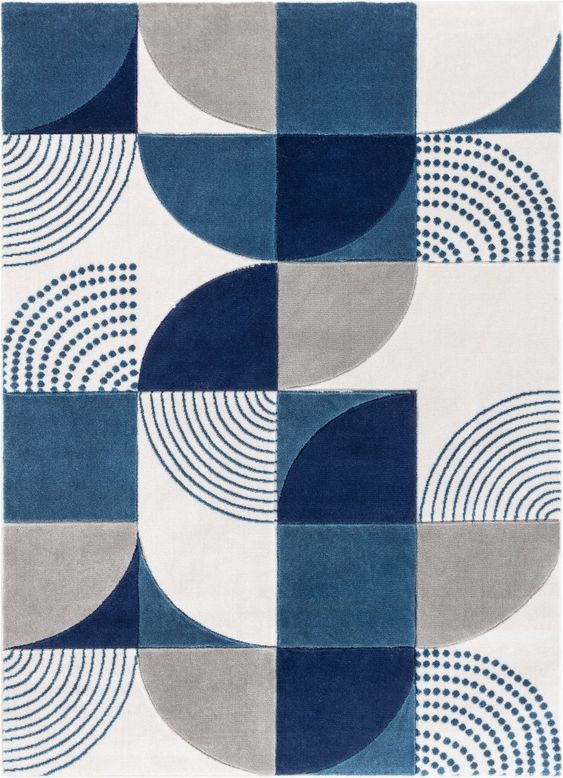 Explore different ways to fill out the shapes to create a beautiful and intricate geometric pattern.
Go black and leafy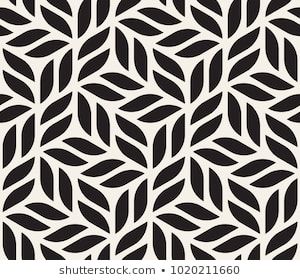 This design combines the dainty effect of leaves plus the sophisticated vibes of black, giving us a monochromatic yet eye-catching geometric pattern.
Solid lines and contrasting colors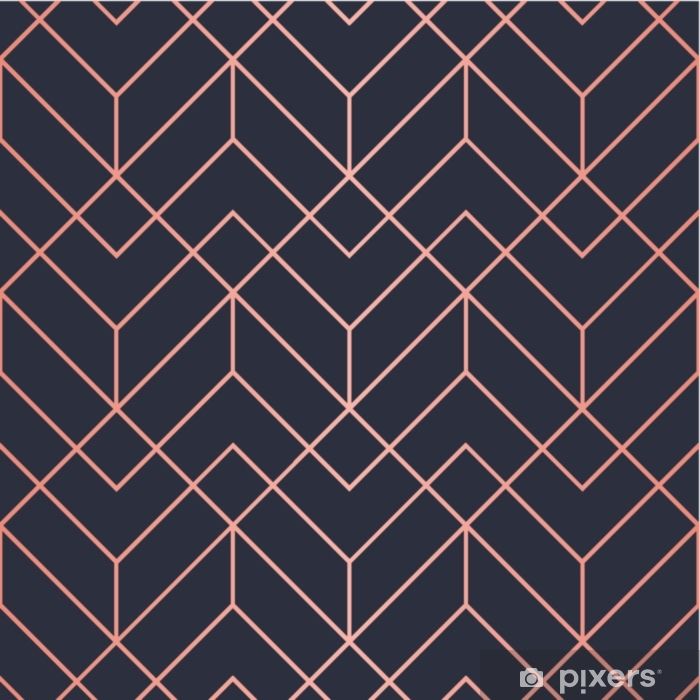 The dark and light combination of colors on this pattern gives an eye-pleasing visual.
Single shape with bright colors
This pattern screams fun and youthful vibes as they use bright colors to fill in the solid shape. The uniformity in shapes makes it easy for the eyes.
Fan shape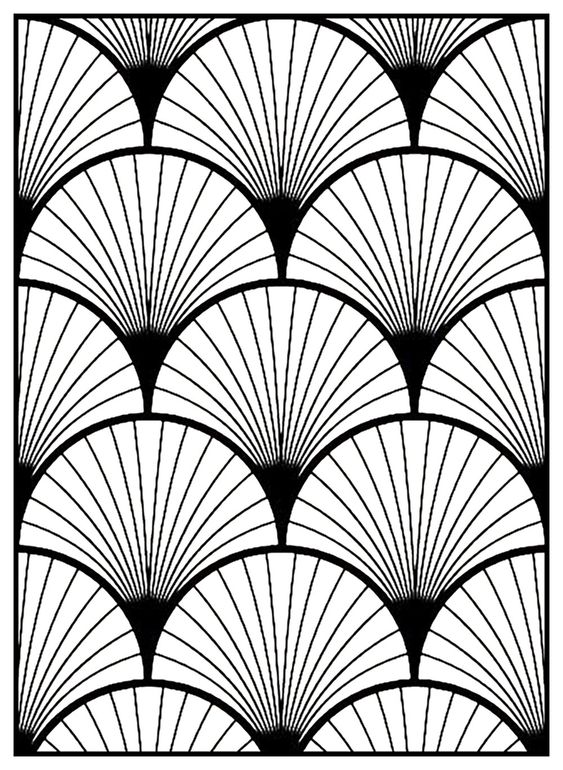 These fan-like shape creates an illusion of scales and makes you think about mermaids.
Exploring circles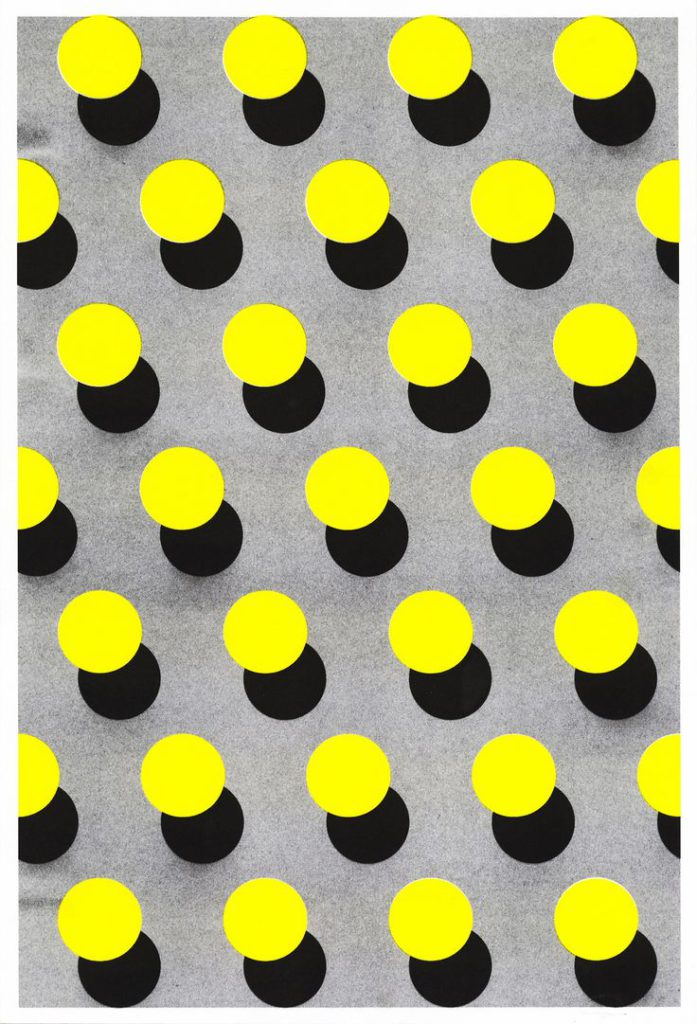 By repeating geometric explored circles, you can create this interesting pattern.
Create illusions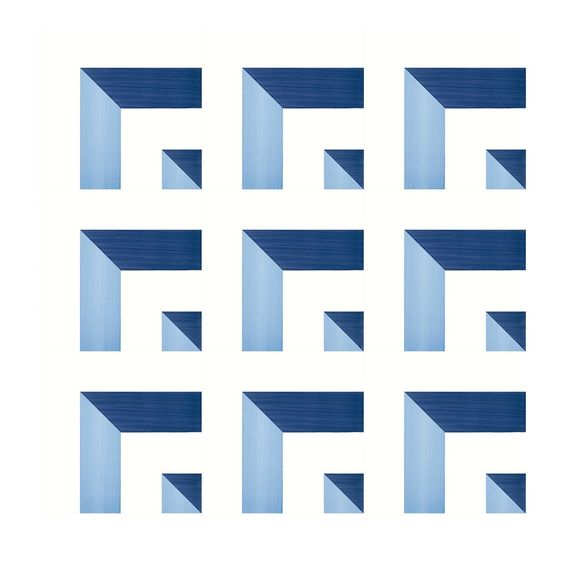 This pattern creates an illusion of depth and shadows, making it interesting. This pattern makes it look like the pattern is embossed on paper.
Gradients
This pattern explored gradients and shadows to create this beautiful effect.
From center to outside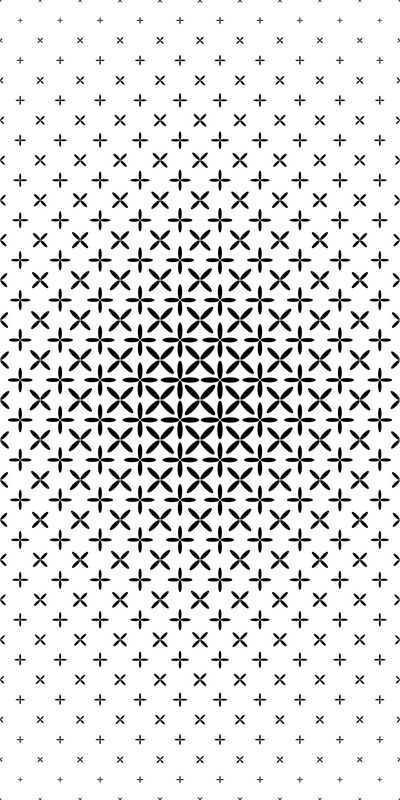 This geometric pattern creates a focal point by putting large shapes in the center and slowly adjusting the size outside.
Fill that shape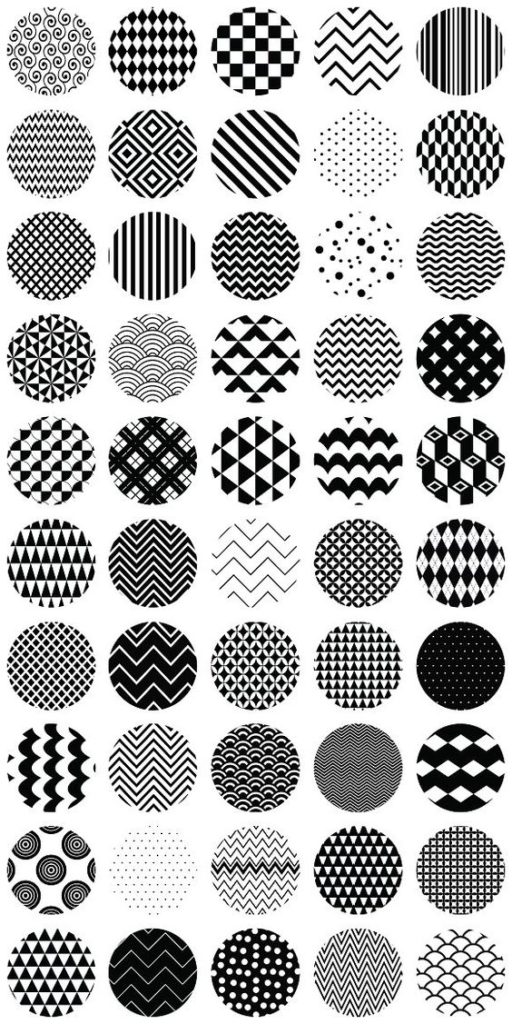 In this example, circles are filled out with another pattern besides block color.
Blocks and Blacks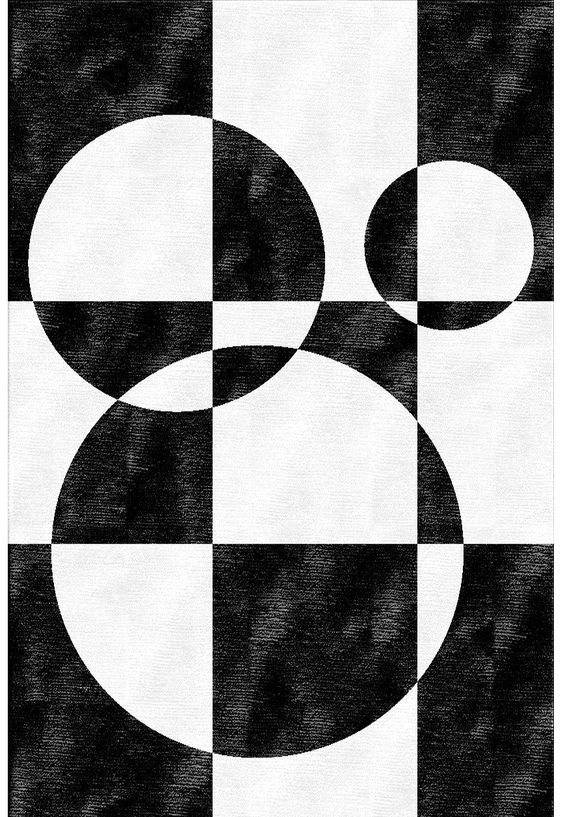 This geometric pattern shows that you don't have to use a lot of shapes. Blocking and coloring are important to create a good visual.
Shapes, stripes, and complimenting color
Fill in those solid shapes with stripes that are combined with complementing colors.
Connecting shapes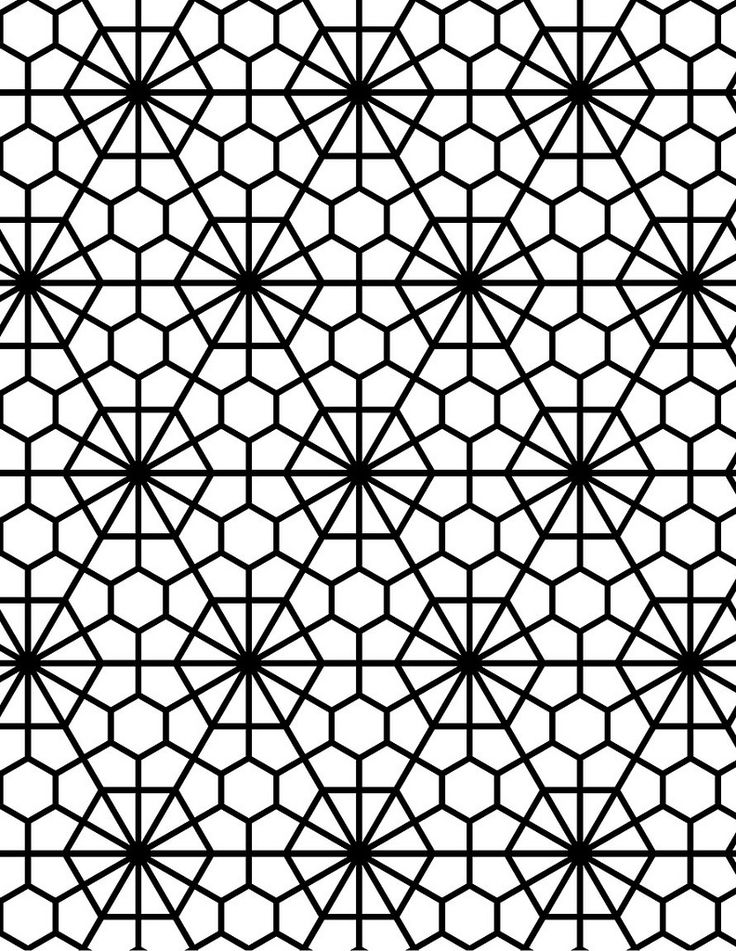 Combine different shapes and connect them, creating a continuous large geometric pattern.
Play with stripe orientation
Fill out those shapes with either vertical or horizontal stripes. Alternate them.
Flower power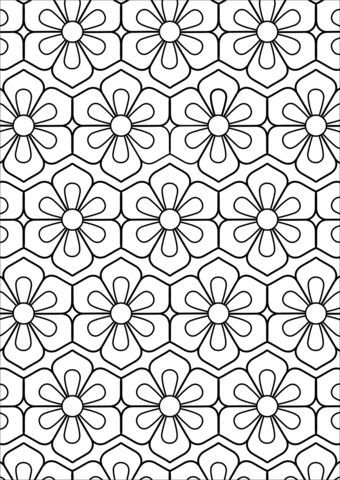 Flower patterns are classic geometric patterns that you can use for your layout. It's fun, classic, and sophisticated, and you can never go wrong with that.
Go retro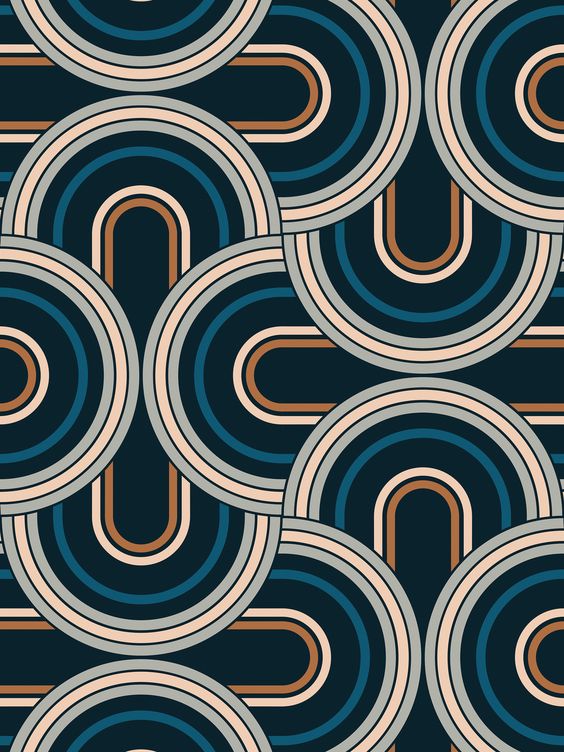 This pattern creates a retro vibe as it looks like a jukebox or disco signboard.
Bright colors are your friends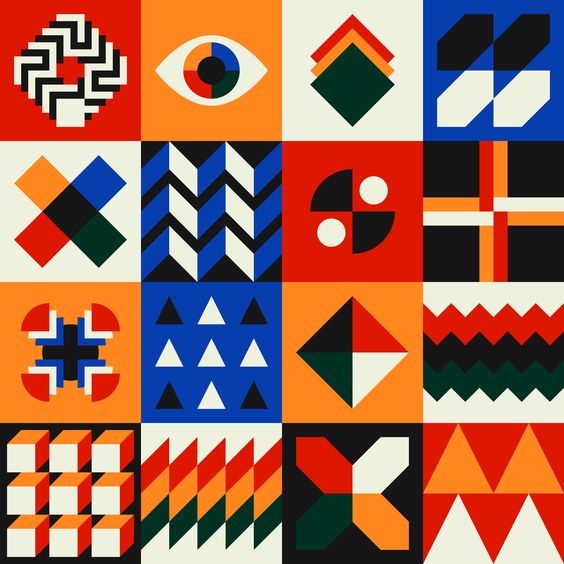 Create different shapes and fill them with bright colors to create an interesting and eye-catching piece of geometric art.
Layer shapes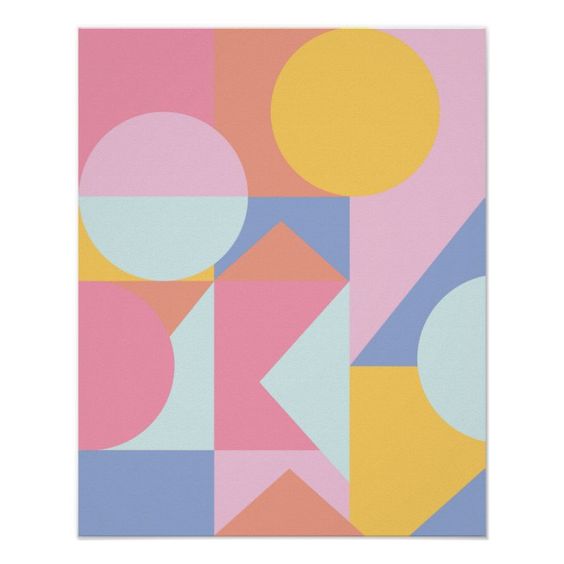 You don't have to make repetitive patterns. You can layer your shape and color them to create a geometric collage artwork.
Same shapes, different sizes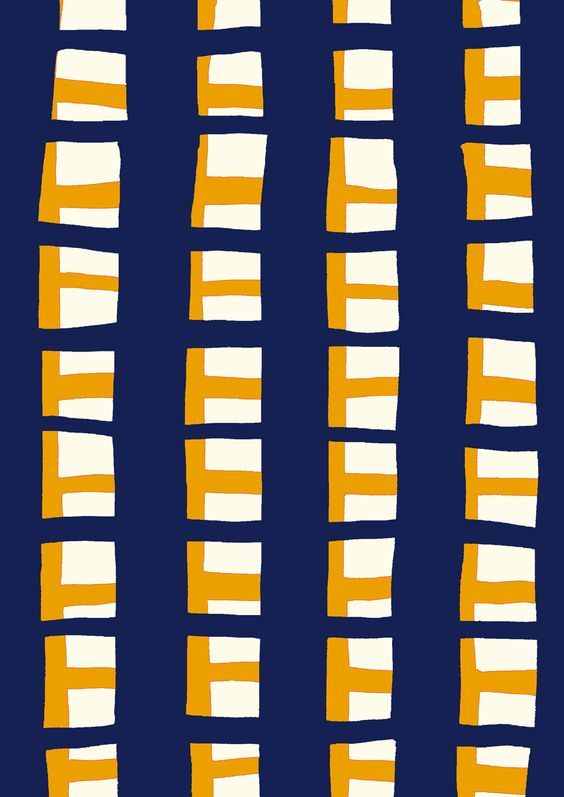 Go abstract and put in different sizes or shapes to create your geometric pattern.
Fill out the blocks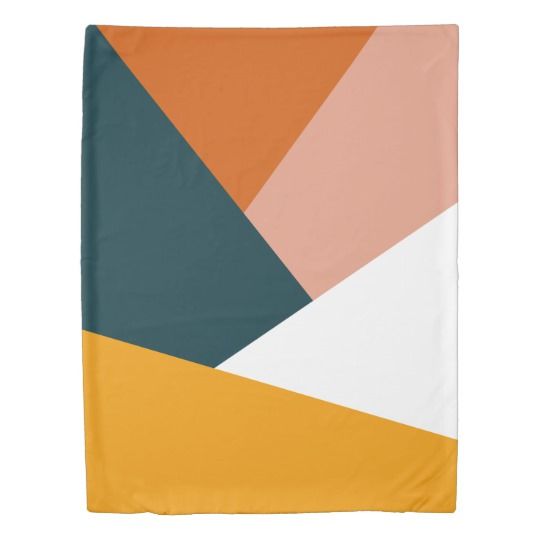 Create blocks by simply drawing lines and filling them in with colors that match. You can easily create a geometric color block pattern.
Stripes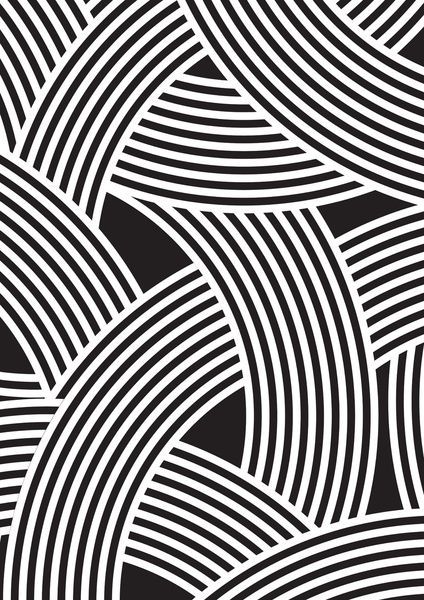 Create different shapes with stripes to achieve this geometric abstract.
Combination of shapes
Create a geometric pattern by combining irregular shapes.
Create a pattern out of nature's shape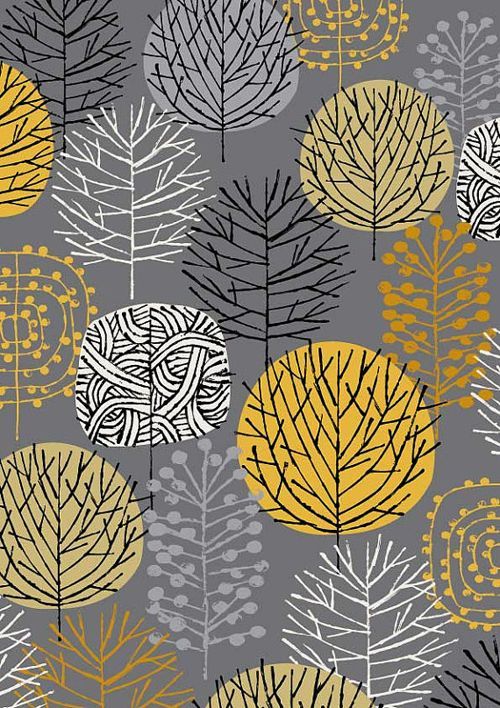 This geometric pattern uses the shape of a tree and creates a geometric pattern for nature.
Orange and black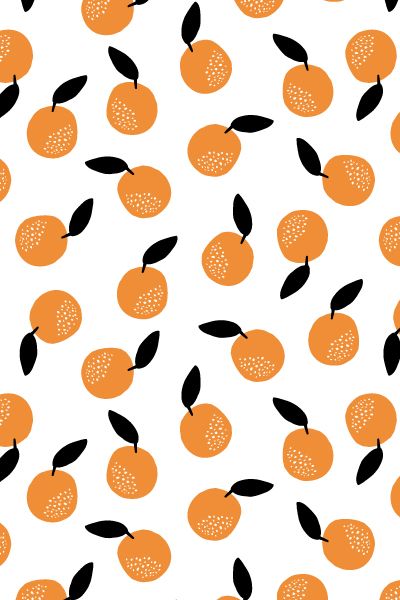 Orange and black can go well. Black is combined with the orange shape, creating a geometric pattern for fruit lovers.
Exploring hieroglyphics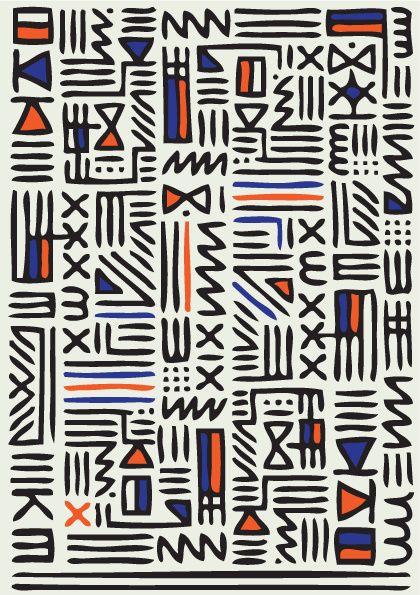 Use hieroglyphics combined with colors to create a geometric pattern.
Watered paint pattern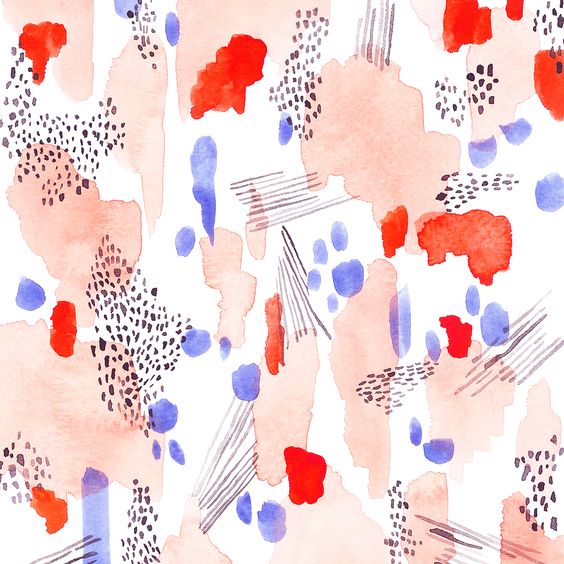 This pattern is created with the effect of watered-down paint strokes with different colors.
Color your stripes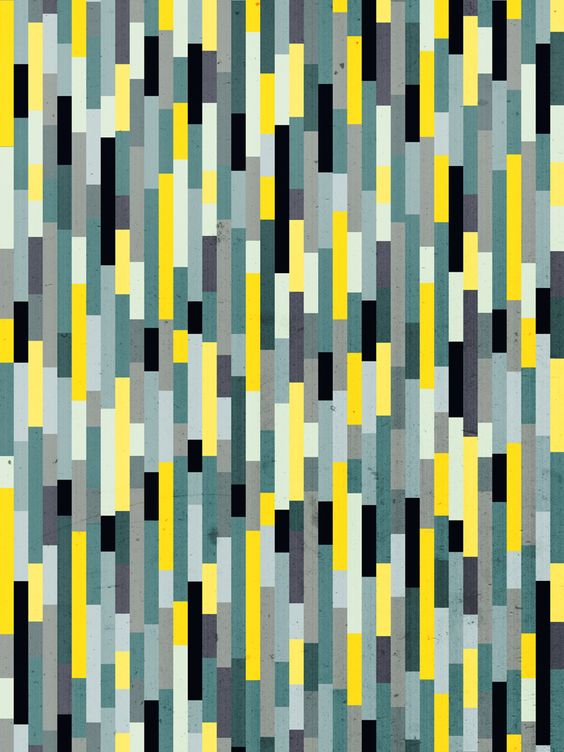 Why not fill the area with stripes and color it with a good combination of colors?
Abstract lines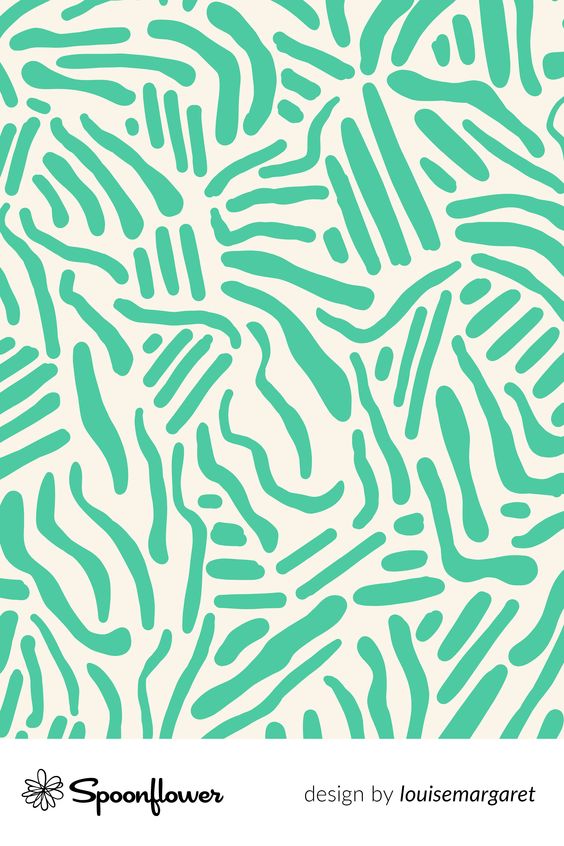 Create patterns out of random abstract lines with one color.
Mixed random shapes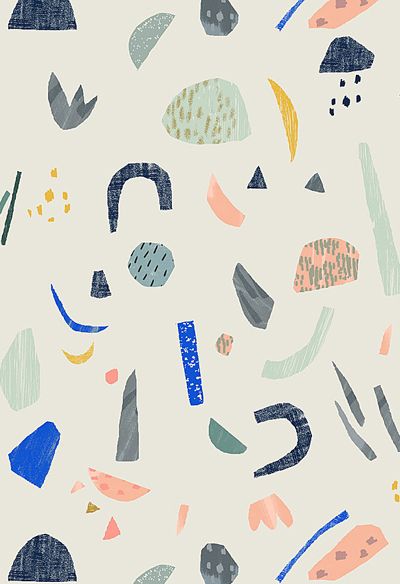 Random shapes that are put together can create a good visual if perfectly placed.
Combine shapes that are related to each other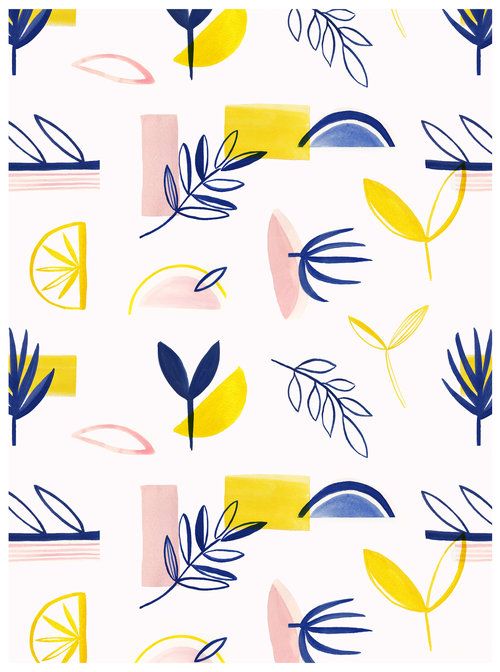 This geometric pattern with a drawing of what seemed to be fruit and leaves reminds everyone of cocktails.
Dotted drawing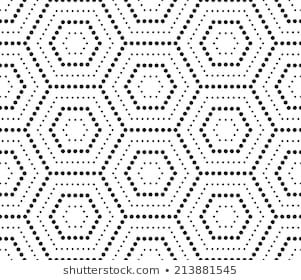 Geometric patterns that are drawn in dotted lines create a good effect. Dotted lines create a more youthful vibe to shapes than those drawn in solid lines.
Optical Illusions

Draw a geometric pattern that will create an optical illusion, making your pattern more interesting.
Seashells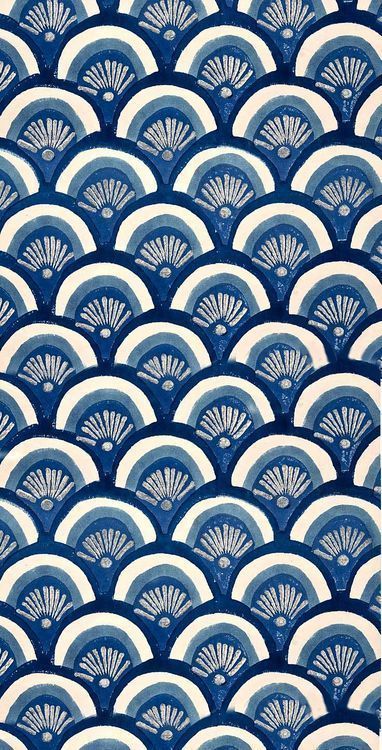 This pattern is good for events or places related to the sea. Seashells combined with hand-painted effects give you beach vibes.
Squares and rectangles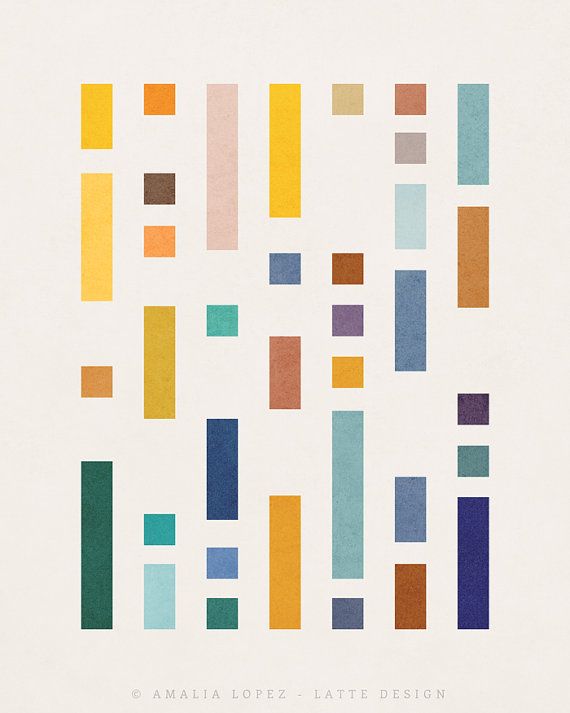 This geometric combines squares and rectangles placed randomly. It looks like a barcode but with a twist because of the color.
Go wild with doodles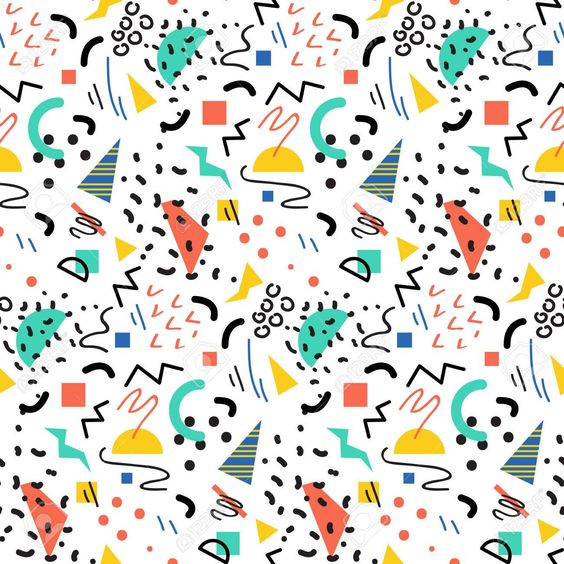 Why not create a random artwork out of your doodles?
Go symmetrical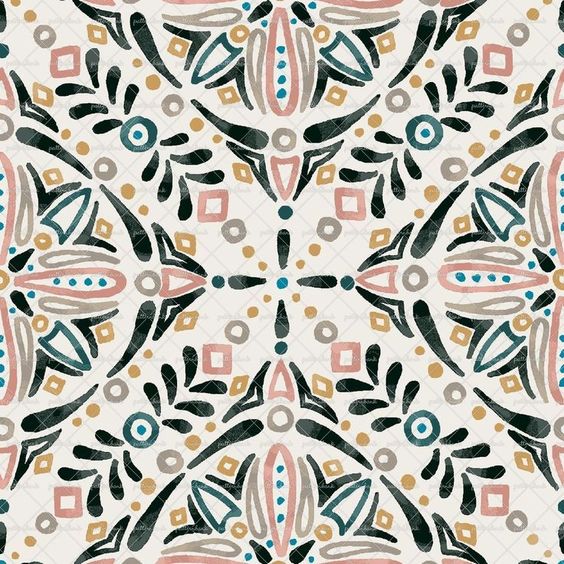 Aside from repeating the pattern horizontally and vertically, why not do it symmetrically?
Go modern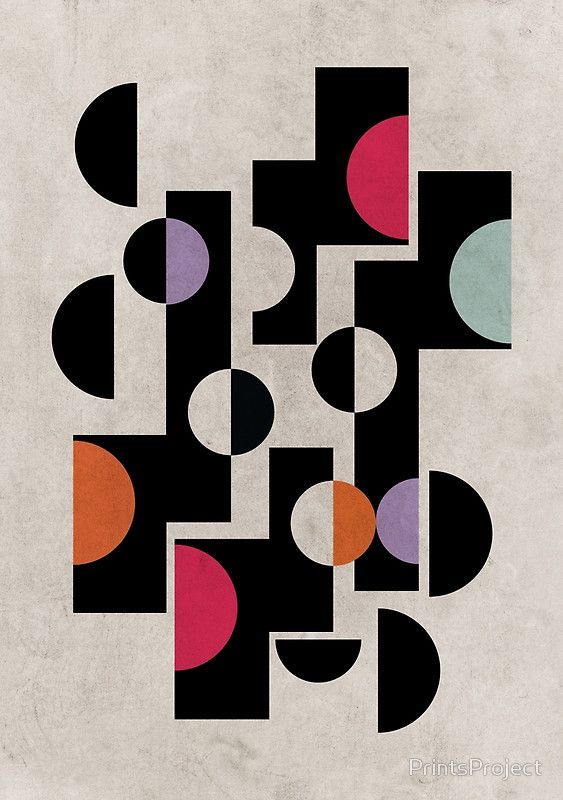 Get inspired by this modern geometric pattern print and create a visually appealing artwork.
Classic patterns
The classic geometric patterns are timeless and can be used for any occasion, especially if you are after a sophisticated look.
Leaves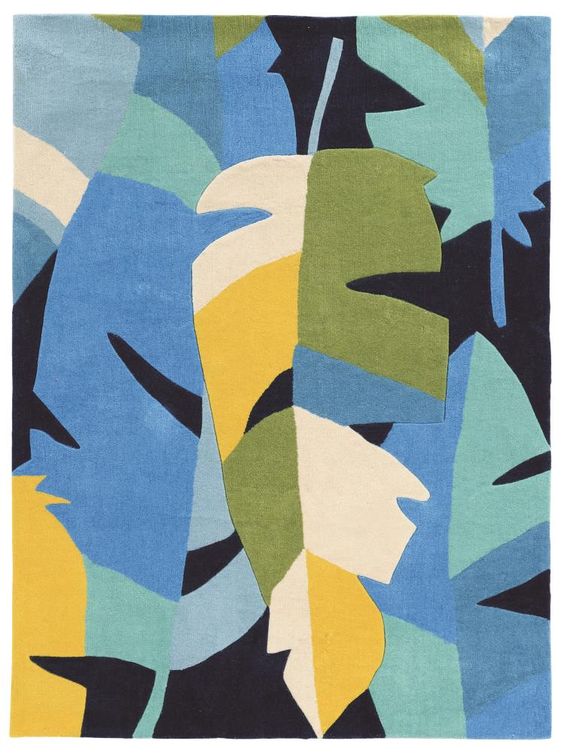 Draw some leaves and color block them to create a different vibe and pattern.
Get inspired with landscape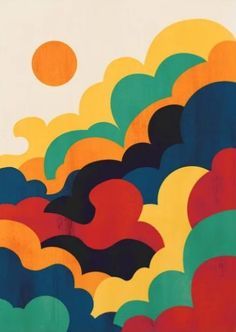 Draw the landscape and color them with bright colors to create a different vibe and effect.
Pixel effect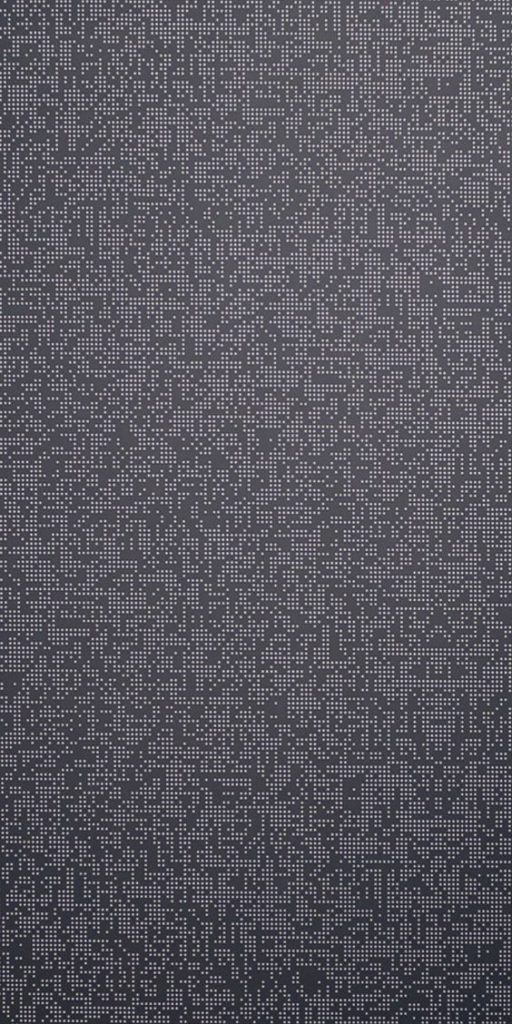 Pixels are a good way to create designs for patterns.
Non-uniform lines and blocks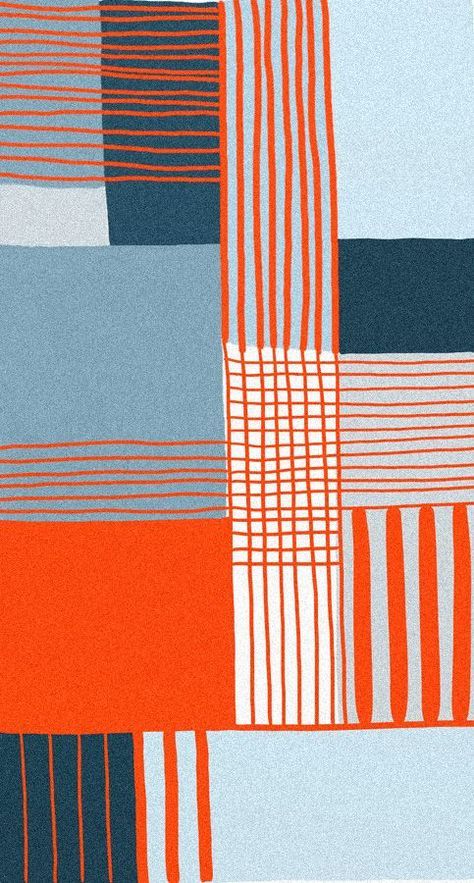 Not all patterns have to be straight and repetitive. Some can be simple blocks with changes in colors.
Plants and flowers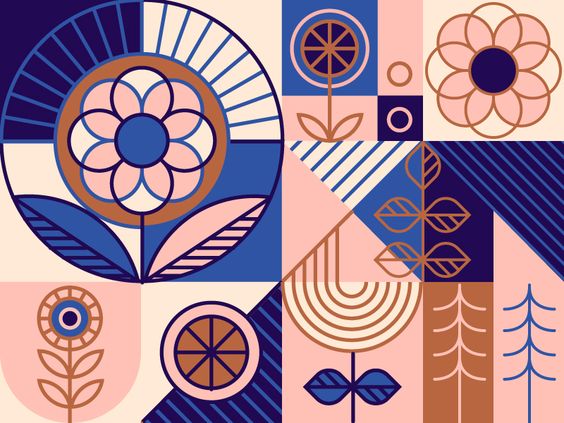 Create a flower pattern together incorporated other visual patterns to create a beautiful geometric masterpiece.
Block and stripes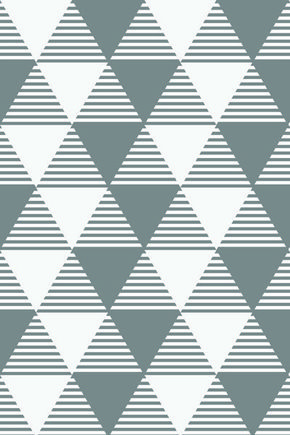 Combine block colors and stripes. Alternate light and dark to create a tile effect.
A pattern can be on one side only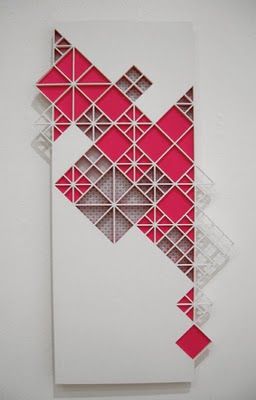 Your pattern doesn't have to fill the whole area. Sometimes, working on one side works too.
Collart: Best Graphic Design App on iOS
We hope these geometric patterns will give you inspirations and ideas to help with your creative block! Design beautiful artwork with Collart! Collart is a free graphic design app available on iOS, with many features and tools for quick graphic design solutions. Have fun with Collart free graphic design app – we can't wait to see your beautiful creations on social media!

👉🏻 Follow Collart: Facebook | Instagram | Twitter | Pinterest | YouTube | Website | TikTok