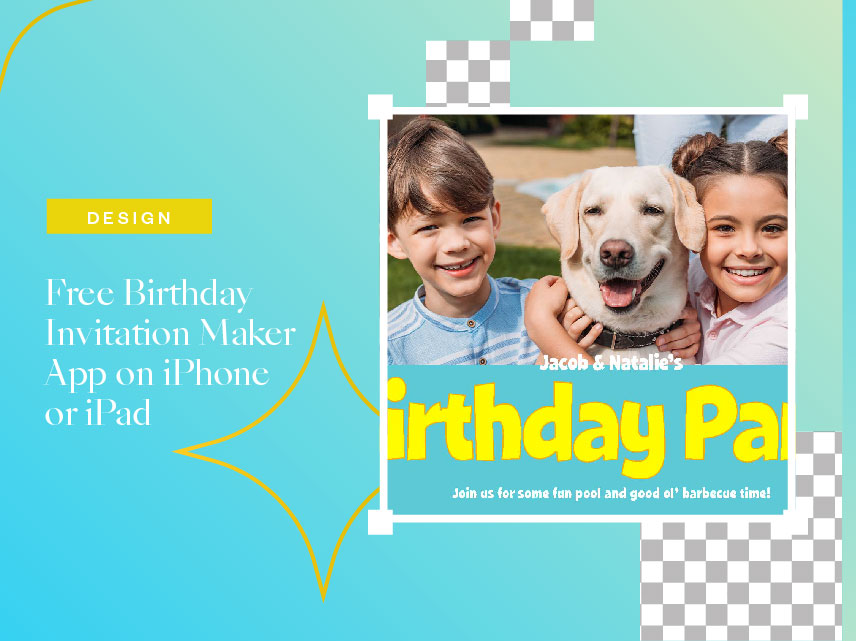 Free Birthday Invitation Maker App On iPhone or iPad
Throwing a birthday party? Create a special party invitation with our free birthday invitation maker app on iPhone or iPad!
Birthdays are a time for laughs, games, and cake. Festivities can vary from person to person, with some communicating the over-the-top, extravagant celebration while others opt out of flashy parties and dinners for something more personal. Regardless of which type you prefer, celebrating your birthday is a time to reflect on how far you have come and the people who have helped in that progress.
Inviting someone to your birthday party can be simple. Some prefer sending simple text through emails, but sending a proper invitation would be more official. There are many ways to make invitations on your iPhone or iPad. Birthday Invitation makers are crazy trends! The best option is to use a free app called Collart
Unleash Your Creativity With Birthday Invitation Design
Whether you want an effortless, basic style that is just handwritten or prefers something more ornate and decorative for your child's first birthday party, there are many options. For example, you can select a more stylish and modern look for your son or daughter's first birthday party by decorating their cake with a cute design, such as a picture of them riding on their first bicycle or wearing the first pair of shoes owned.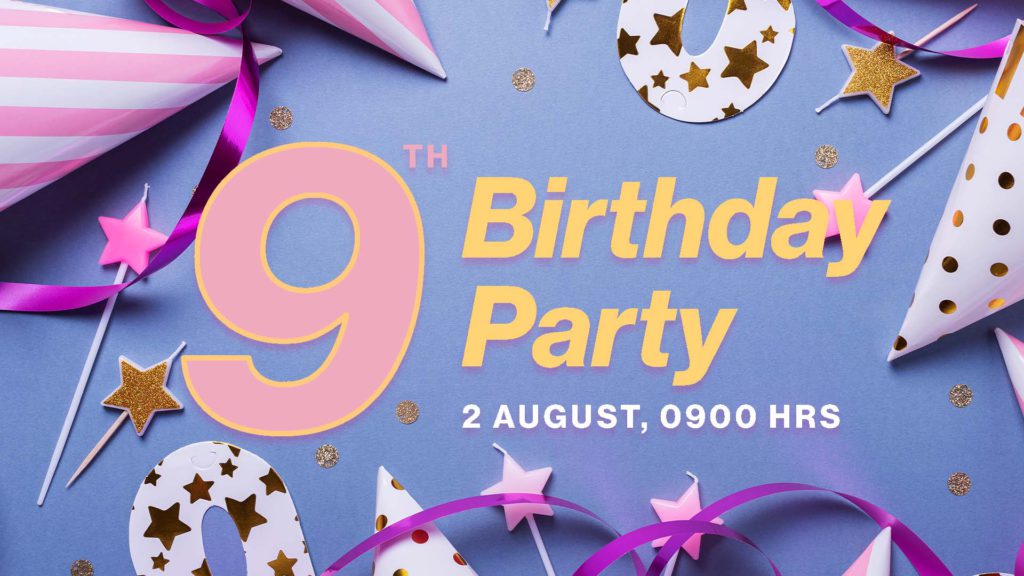 Customized birthday invitations are a great way to celebrate a child's first birthday and the first year. You can save money on hiring a designer to create the invitation. You can create a truly personalized invitation that genuinely represents your child's personality and interests. You can even discuss and work with your child on getting the design done. Your child will be the most excited person when they see their name on everything related to their big day. Have fun with it!
Collart, a free iOS photo editor, is also a free birthday invitation maker that provides access to plenty of creative filters and handy features to design your birthday invitation. With Collart, you can create a birthday invitation for free with just a few taps. The app has plenty of filters to choose from in its library that can be applied to your image instantly with a swipe of the finger.
Designing a birthday invitation card is an easy task anyone can do independently. In this step-by-step guide, you'll learn how to create a birthday invitation card without professional tools like Adobe Photoshop or a desktop. All you need is Collart iOS free photo editing app.
Step-by-Step Guide to Using Birthday Invitation Maker For Your Birthday Cards!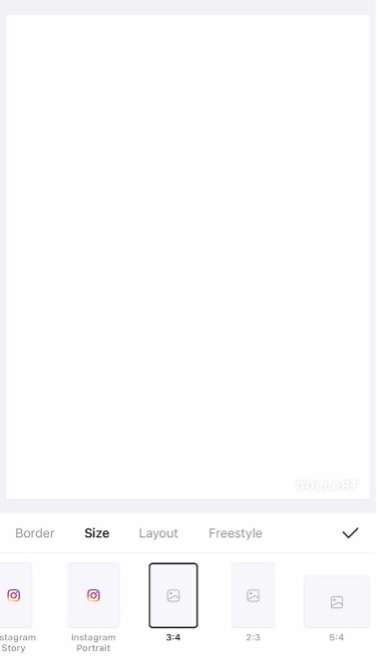 There is a wide range of card sizes and aspect ratios available. All these options provide you with the flexibility to create a unique finished piece.
Choose your base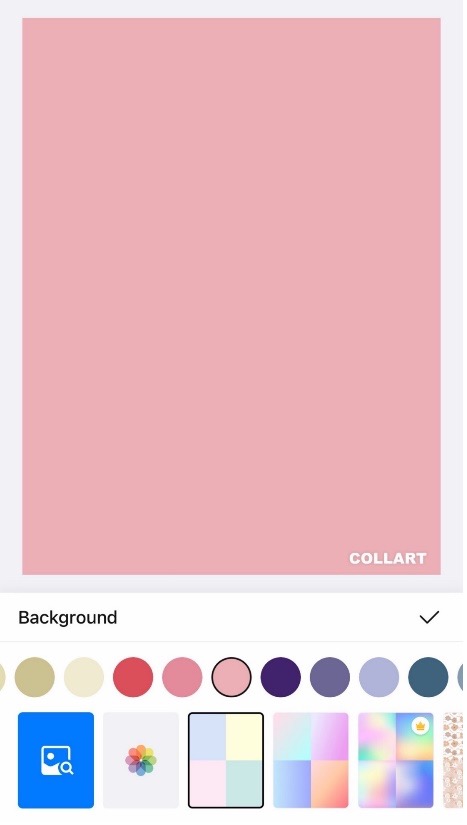 You have many options when it comes to selecting your base and the color palette. The base for your invitation card is a fundamental element and will depend on both the occasion and the style of your invitations. For example, if you are throwing a child's birthday party, you might want to choose a bright and cheerful invitation to make the children happy. On the other hand, if you are having a very formal or elegant birthday event, you may want to choose a more sophisticated and classy style.
Upload Memorable Images
Upload your photos like childhood photos, birthday star photos, and other memories of you and your friends. You can also choose images from stock images from Unsplash or Pixabay for free.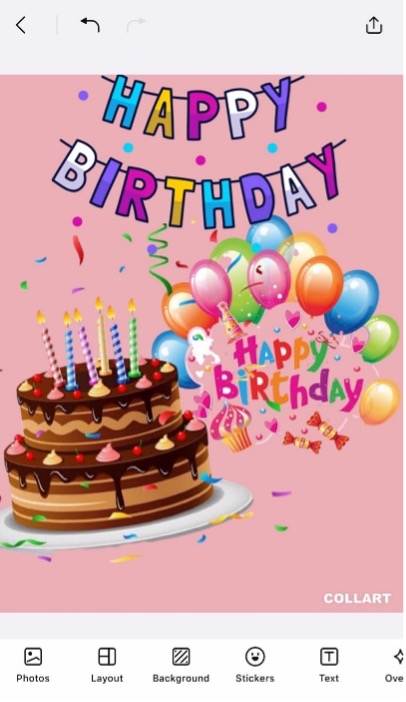 Birthday stickers are a fun way to decorate your messages, and they can also be an inexpensive gift. Collart has a dozen sticker designs that symbolize birthdays, such as balloons, birthday cakes, ribbons, and many more.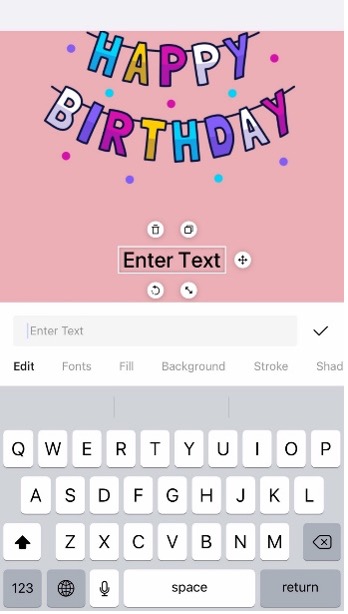 Add in the information of the birthday party, such as the address of the birthday party, the date and time of the party, dress code, etc. Use different font pairings to match the overall theme.
Now export, save and share your birthday invitation to invite your guests!
Create With Collart Birthday Invitation Maker Today!
It is easy to create different birthday invitation cards with Collart birthday invitation maker. You can then select the size of your card and customize them by adding the photos you want to use. With Collart's birthday invitation maker, you can create a gift card easily that's inspiring and amazing!
Download Collart on iOS today and unleash your creativity with our all-in-one photo editor, collage maker and quick graphic design app! Collart comes with a range of free birthday invitation templates, allowing you to create unique birthday cards for your loved ones with our free birthday invitation maker today!

👉🏻 Follow Collart: Facebook | Instagram | Twitter | Pinterest | YouTube | Website | TikTok