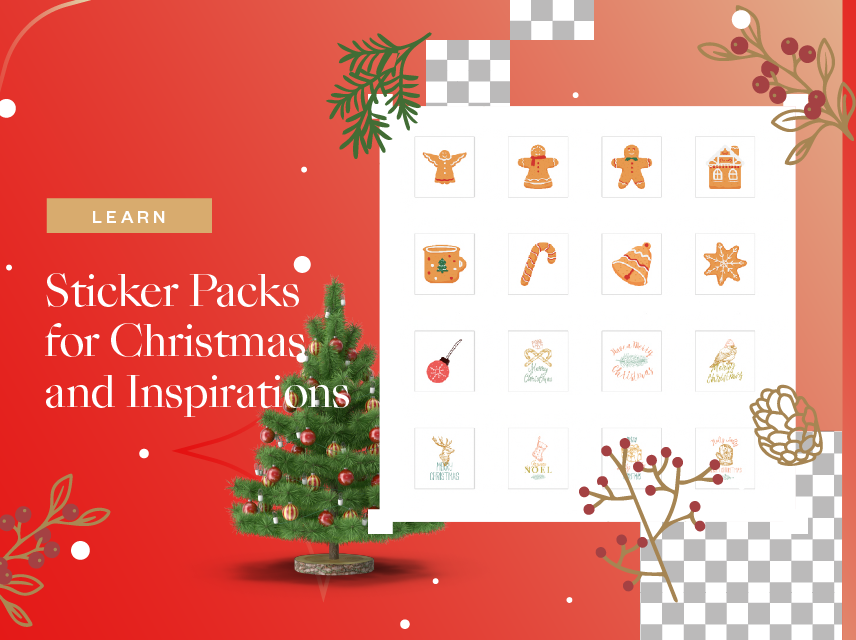 New Sticker Packs for Christmas Designs and Inspirations
Need Christmas designs, ideas and inspirations? It's that time of the year again where we scramble for beautiful design ideas for cards, social media posts and season's greetings. If you're someone who enjoys creating inspiring and creative cards for your loved ones, try out Collart photo editor and collage maker app!
Collart is a fast graphic design app on iOS that allows you to design quickly and beautifully. Collart comes with a huge resource library – think of stickers, vectors, backgrounds, templates and more. While most of the resources on the app is free, you can also choose to subscribe to get the latest premium selection of resources to make your designs more interesting and unique to you.
Christmas Designs Inspirations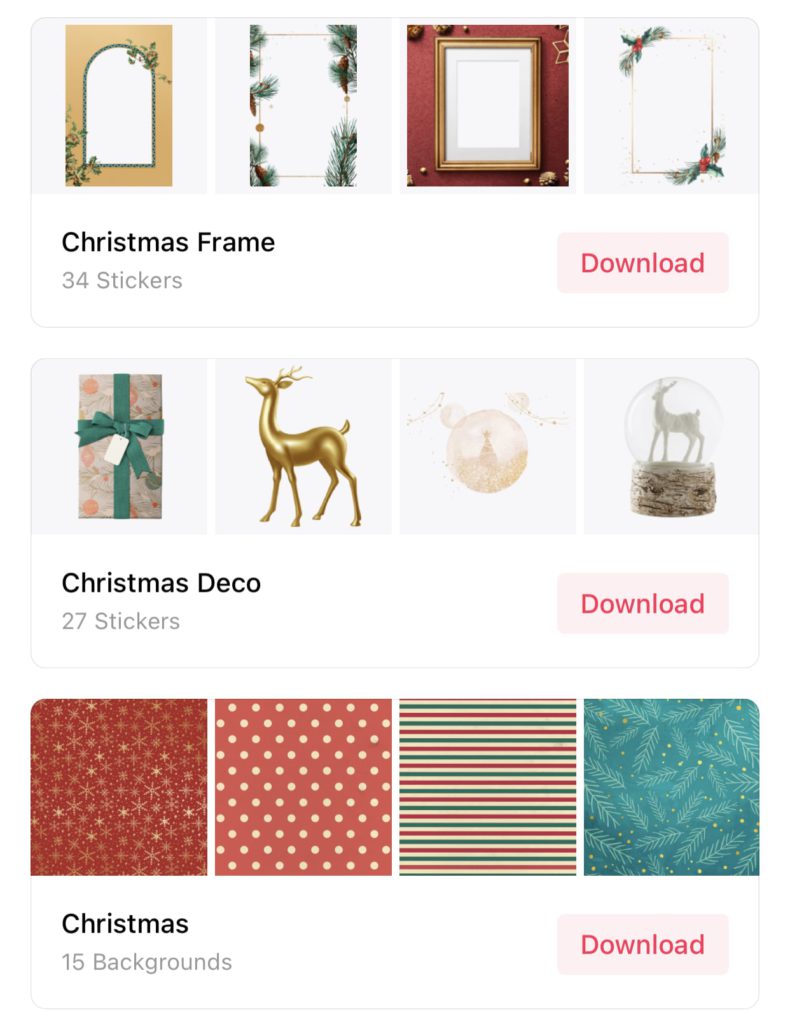 Christmas designs typically feature calm, neutral and natural tones of colors, with the standard Christmas elements. Think of mistletoe, snow, snowman with scarf, snowflake and more. Just by adding a few of these stickers or vectors into your design will make a world of difference! Here are some Christmas designs that you can draw inspirations and ideas from!
How to Design Christmas Cards On Your iPhone?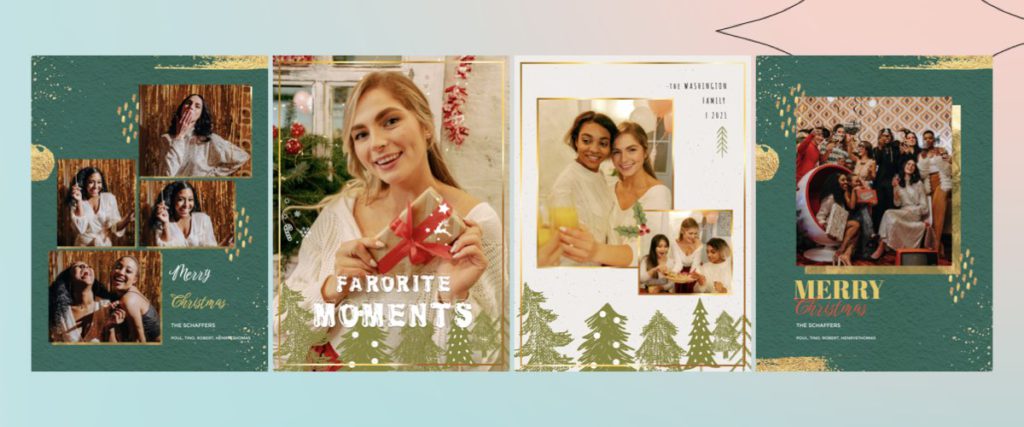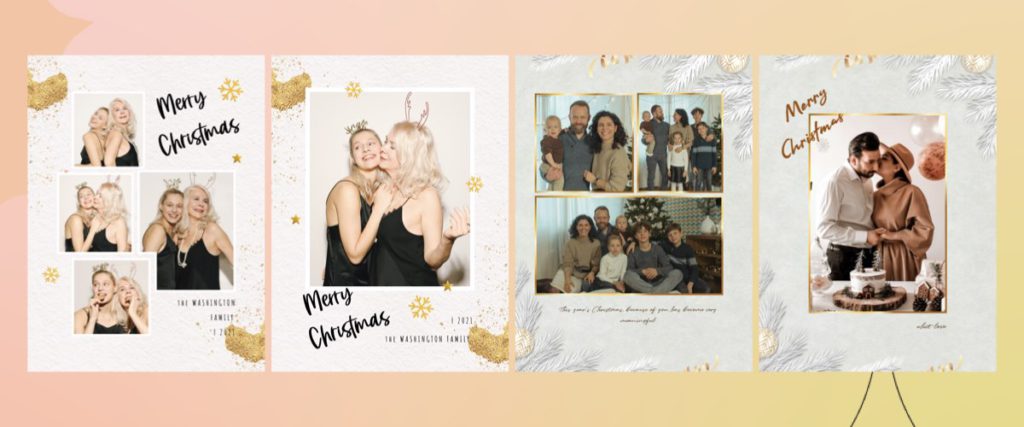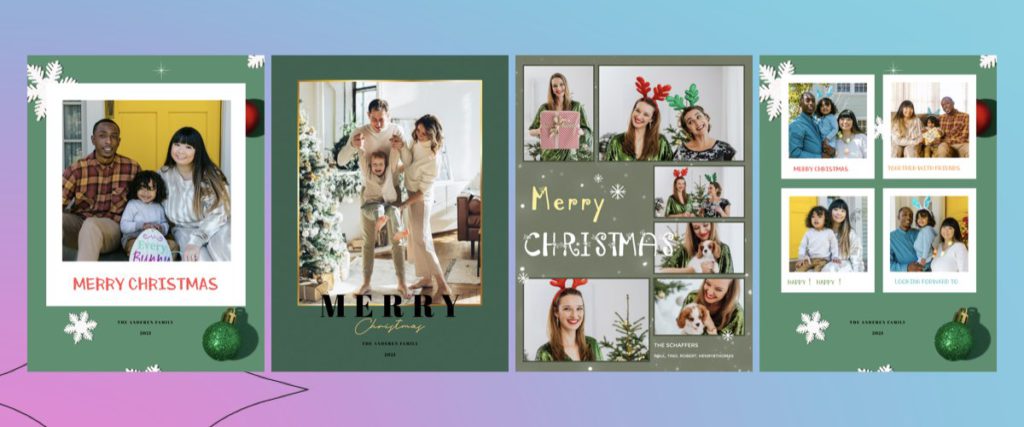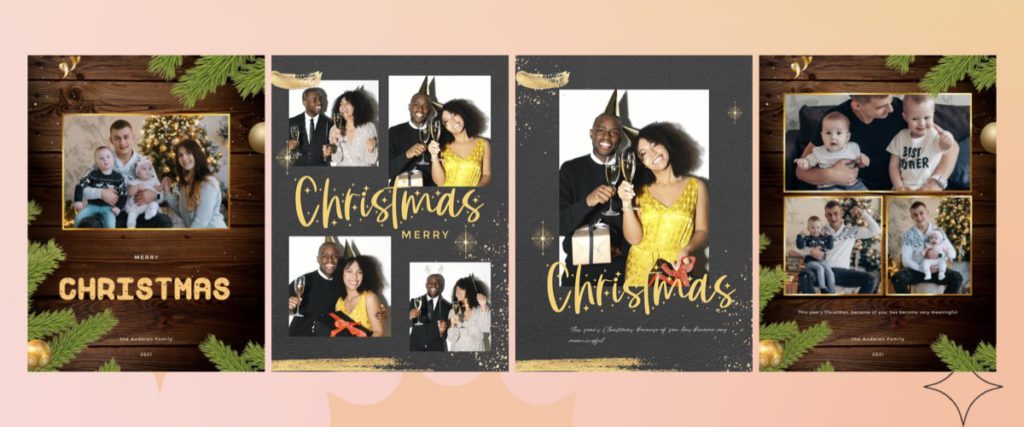 Need an easy to follow guide to creating beautiful Christmas designs on your iPhone? Here's a step-by-step guide to do so on Collart. You can take reference from the steps listed here, and trust your design instinct to let your creativity go wild on our app!
Starting a new project on Collart
Starting on a new project on Collart is easy. You can scroll to find templates, or start by importing photos on the app, or work on a 'freestyle' collage if you have a strong concept in mind. Collart app is user-friendly and we focus on design experience, so we are able to guide you along the way with the next steps in your pursuit of design.
Choosing the ideal aspect ratio
Where is this design going to be on? Whether it is a Facebook cover photo, Instagram story, or a square Christmas card, Collart has it all. It is important to create designs with the dimensions optimised for the various social media platforms. Pick one to work with, and let's start our design journey!
Designing made easy on Collart
There are just so many functions and tools on Collart to make your Christmas designs truly yours. Here are some of the key ones that are our favourite!
Remove BG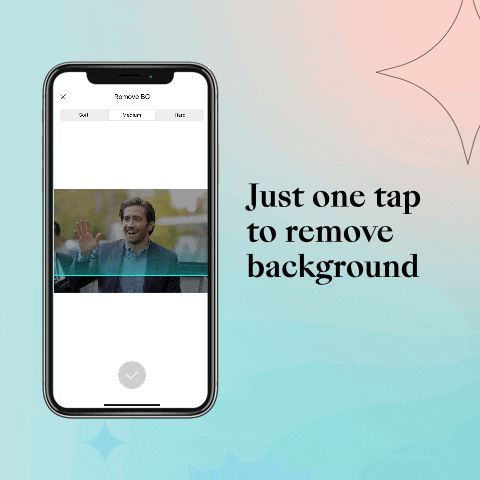 Want to remove background? Collart makes removing background easy on your iPhone, so that you do not have to create transparent images with Photoshop or other professional tools. Collart uses AI and machine learning to optimise the background removal function. Just one tap to remove background on Collart. You can adjust the intensity of the background remove process, or use the brush tool to erase background or add back background that was remove by mistake.
Adjustments
With Adjustments, you can quickly edit a photo or image you have imported to Collart. You can edit the exposure, Highlights, Saturation, Tint, Vignette, Blur and so much more. The function comes with a toolbar that allows you to adjust the intensity by toggling with the adjustment bar.
Free Photo Preset Filters
Collart comes with over 300+ free preset filters. You will be spoilt for choice when choosing the filters you want for your photos. The filters are segmented into different mood and purpose, so you can pick one that truly represent or fit the theme of the photo and card.
Backgrounds, Templates and Stickers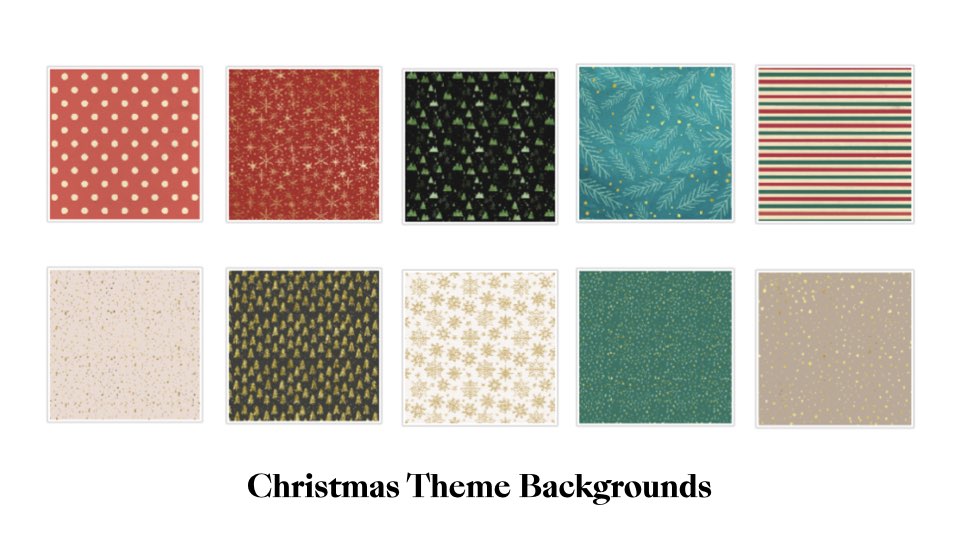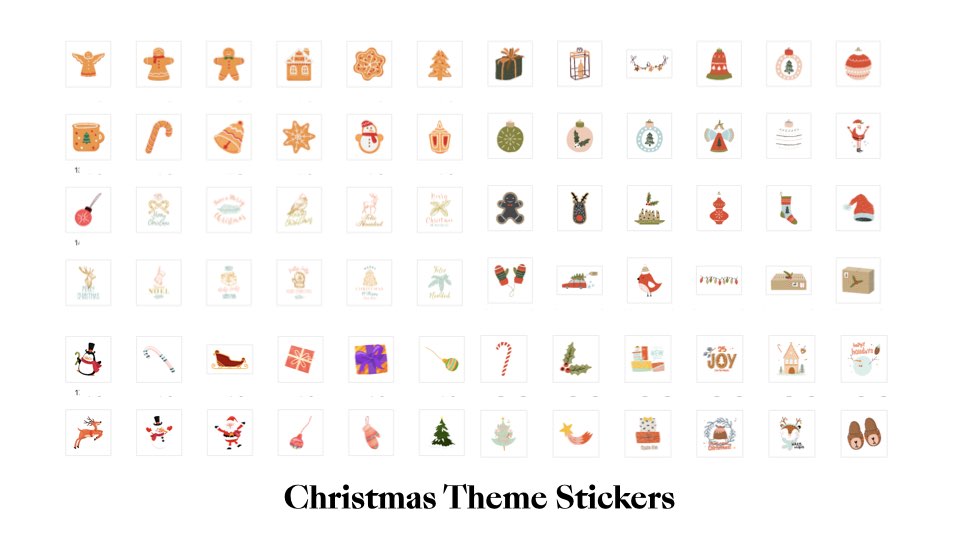 Collart comes with a huge and powerful resource library with many backgrounds and stickers for your design needs. The design app also has thematic backgrounds and stickers for various festivities and occasions. Find cute Christmassy stickers and backgrounds for your Christmas designs. If you need inspiration, just scroll through the templates and layouts we have. You'll find one you love!
Save and share your Christmas designs
Ready to showcase your Christmas designs with your loved ones? You can share your designs easily by exporting them to your phone, or to Instagram. All your design projects and progress are saved in the app if you ever need to come back for more. You can find your projects under 'Projects', with the layers still intact, making editing easy!
Download Collart: Best Photo Editor App on iPhone/iPad
Explore the endless fascinating possibilities of creating beautiful Christmas designs for social media and your loved ones without designing skills for free with Collart iOS App. Christmas cards, Season's Greetings, social media management – we've got it! So what will you create with yours this festive season? Download Collart to design promotions for your Christmas designs today!

👉🏻 Follow Collart: Facebook | Instagram | Twitter | Pinterest | YouTube | Website | TikTok