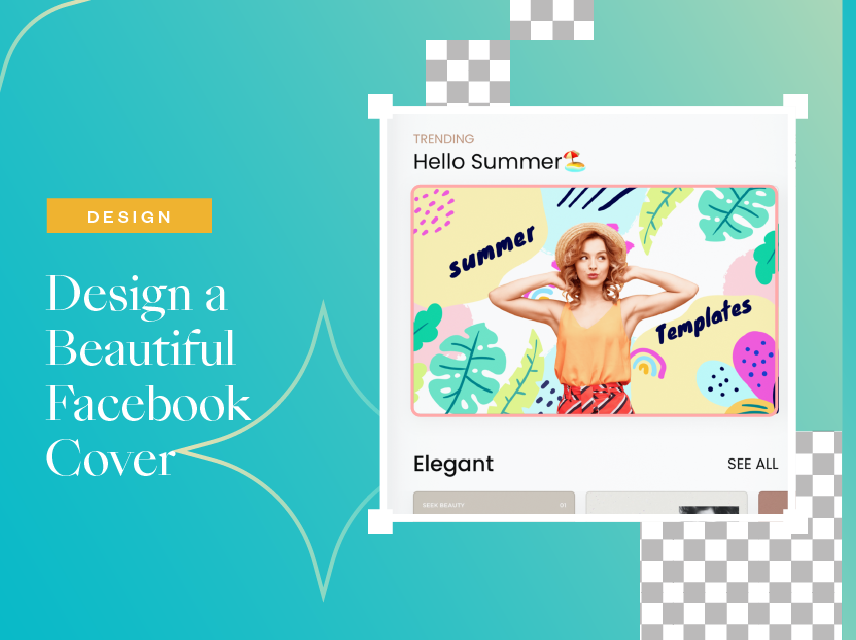 How to Design a Beautiful Facebook Cover Photo
Sometimes, it is not easy choosing which photo is the best for a Facebook cover photo. Some people must decide what photo shall they put in as their Facebook cover photo, because that is part of their brand in their social media. Whether consciously or not, we have a certain image that we want to put out there in our social media account. The Facebook cover photo is part of the set of images that you want your followers or friends to see.
If you have a creative side, it is good to create your own beautiful Facebook cover photo. There are many apps out there that can help you edit your picture so that it will be a Facebook cover photo of your choice.
What is Collart Photo Editor and Collage Maker?
Collart is an application that you can download to create those beautiful Facebook cover photos that you can post for your Facebook page. Create those eye-catching Facebook cover photos for your page or your brand using Collart photo editor/collage maker!
Collart is a free photo editor in iOs that has a lot of features for editing. Release your creativity using Collart as your photo editing tool to create that beautiful Facebook cover photo. With over 1000 design materials from stickers, vectors, backgrounds, and templates to choose from, you can create not only your Facebook cover photo but your different content as well.
How to Design Your Facebook Cover Photo on Collart?
Designing your Facebook cover photo, whether for your brand or your personal use can be a lot of fun. It is more fun if you have an app that is easy to use and has a lot of design features that you can add to your photo.
With Collart, you can create photo collages aesthetically. Your content will always be pleasing to the eyes and will look like it was created with a lot of effort, when in fact it is done in a fun and quick way with Collart photo editor and collage maker.
Step-by-Step Guide to Design Facebook Cover Photo
Method 1: Freestyle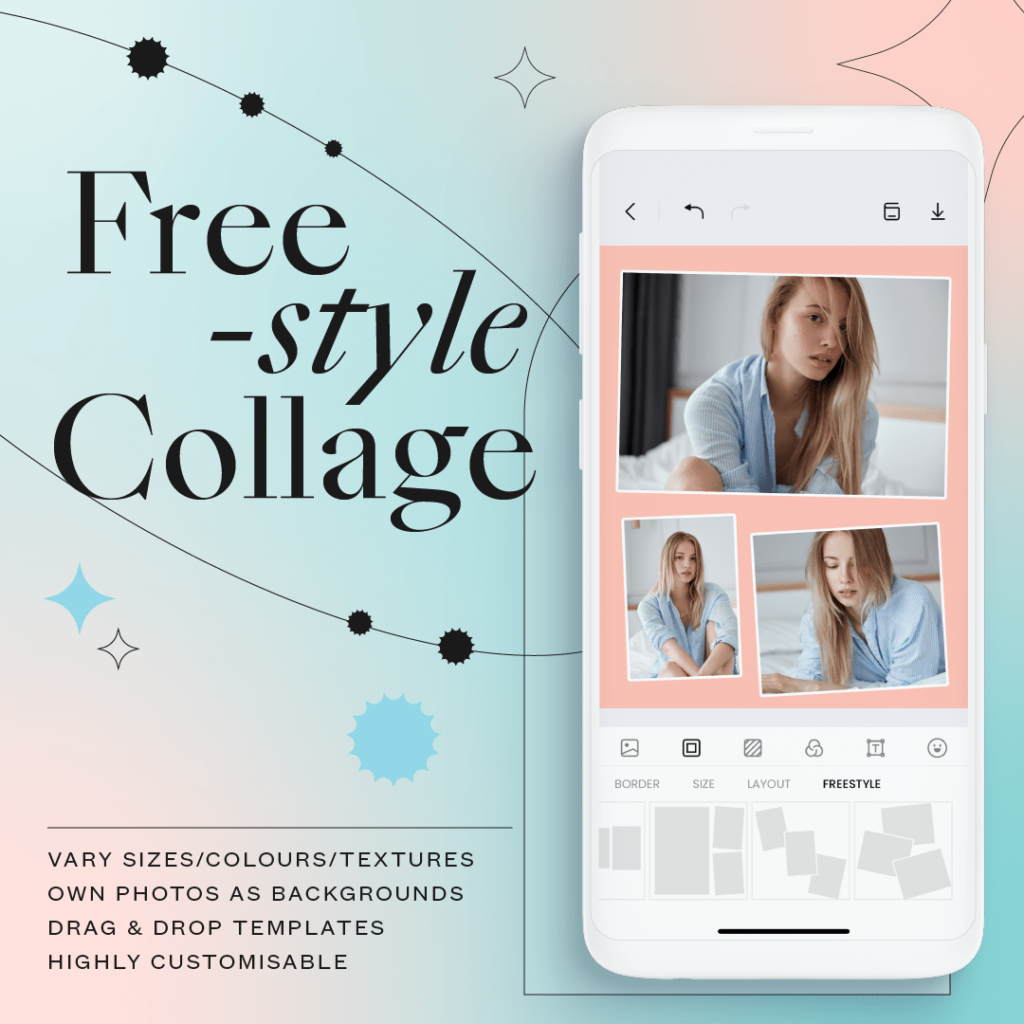 On the Collart app, tap on "Create" and scroll down to find "Canvas".
Over here, choose the applicable aspect ratio of your post. For Facebook cover photo, choose 1.91:1. Collart has different canvases available that have the correct aspect ratio per social media platform.
Once you finish choosing the aspect ratio, you will be directed to the editing page. Over here, you can import your photo(s) and create your design. Explore our photo editor and collage maker with the different editing features of the app!
Method 2: By Templates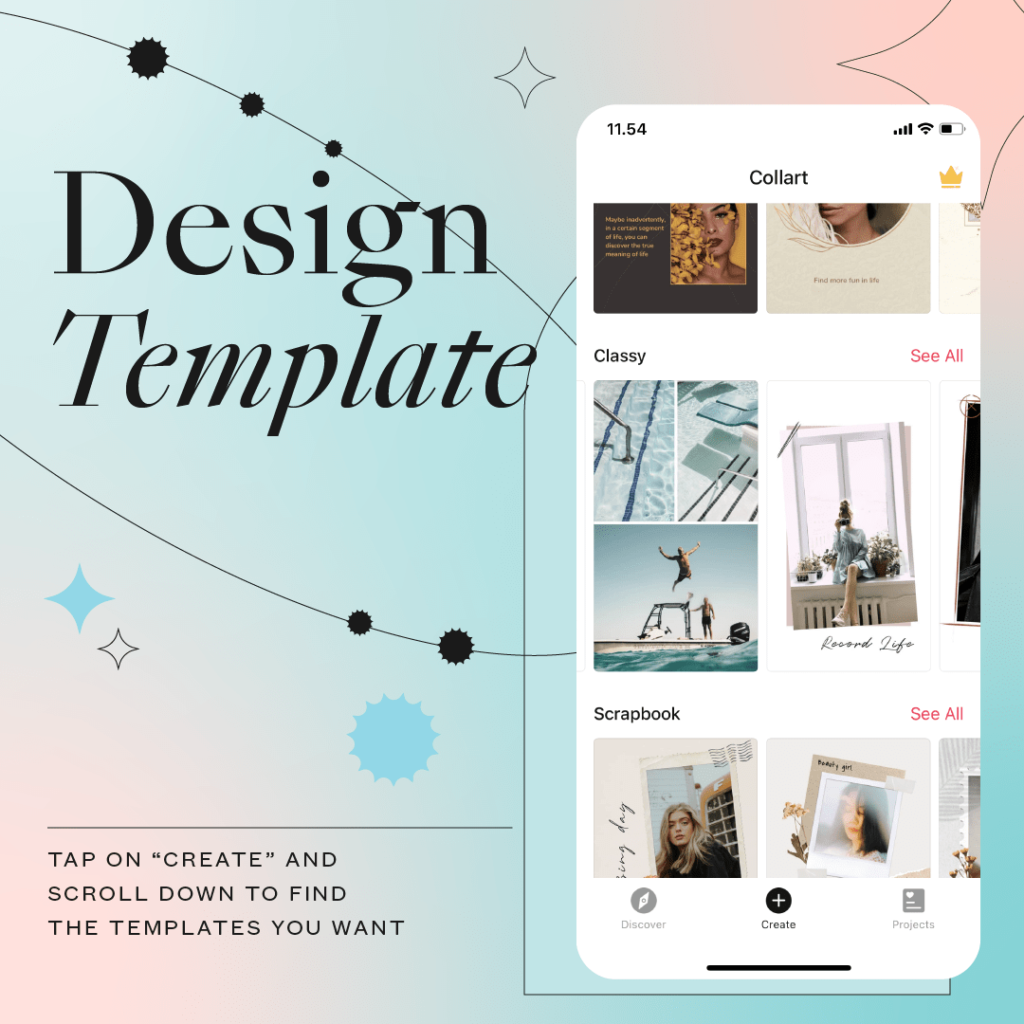 On the Collart app, tap on "Create" and scroll down to find the Templates you want for your Facebook cover photo.
Tap in to the template you want, and under "Size" in the bottom menu, choose your preferred aspect ratio. For Facebook cover photo, choose 1.91:1.
Once you finish choosing the aspect ratio, start explore our photo editor and collage maker with the different editing features of the app!
How to Create Collages on Collart?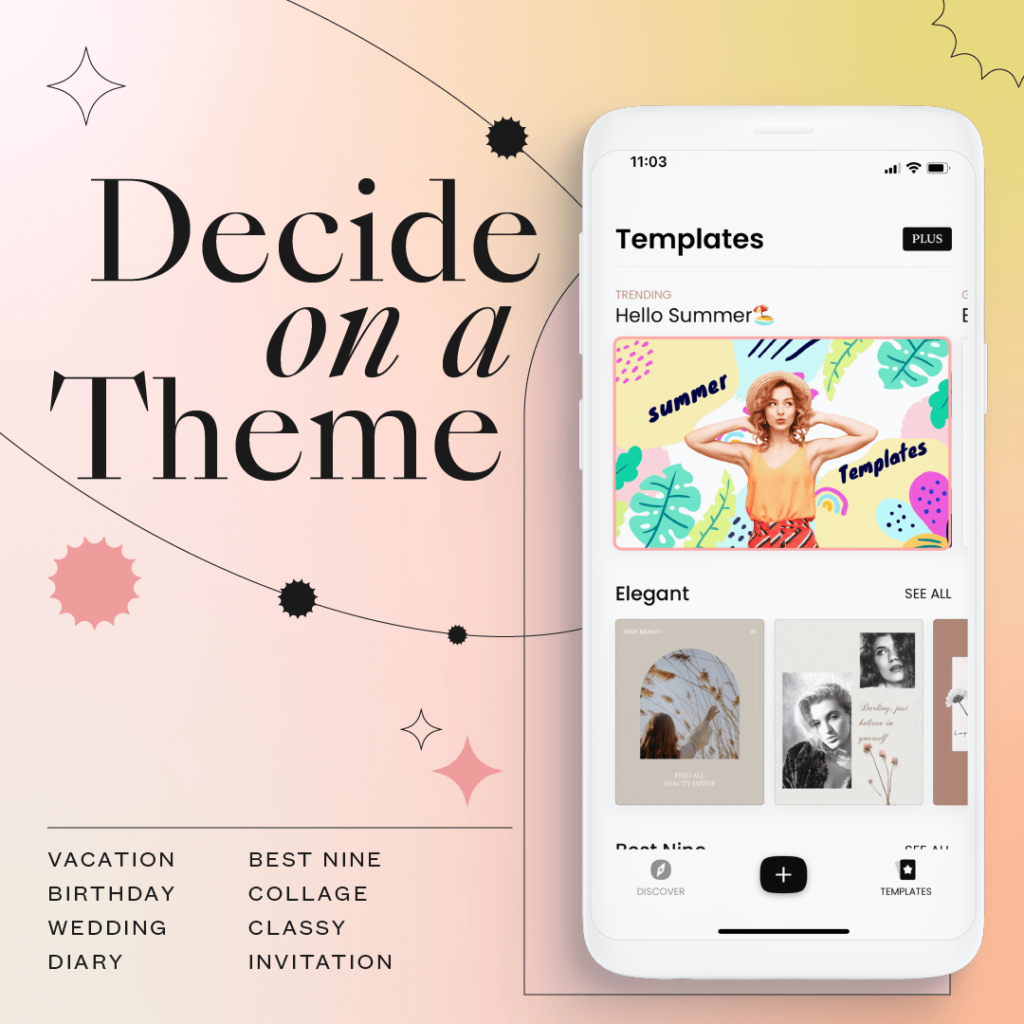 If you want to create some collage, there are also different layouts available in Collart. Choose all the photos you want to be included in your collage and choose your preferred layout. The layout that is available in Collart is not your normal collage layout. There are different shapes and designs that you can choose from so that your content will be interesting.
You could also put text on your photos. Different fonts are available in Collart and you can put them on your photos to add a personalized touch to your photos. The Sticker library of Collart is very large as well. Put in different sticker elements to your photo to beautify your photo. With these different elements, you can surely add some spice to your photos. Gone are the bland-looking photos that you post on your Facebook, and create a cover photo that is personalized and in line with your personal brand.
Best Photo Editing and Collage Making App on iOS
Start unleashing your creative side and create a beautiful Facebook cover photo with Collart. Explore creating collages or editing photos using the many features of Collart. Collart can help you even in simple editings such as removing background, layering of images, and blending. Personalize all the content that you will post to create a beautiful feed for your Facebook or Instagram. Use Collart to edit all your content. Download Collart now, and experience how easy it is to edit your photos!

👉🏻 Follow Collart: Facebook | Instagram | Twitter | Pinterest | YouTube | Website | TikTok