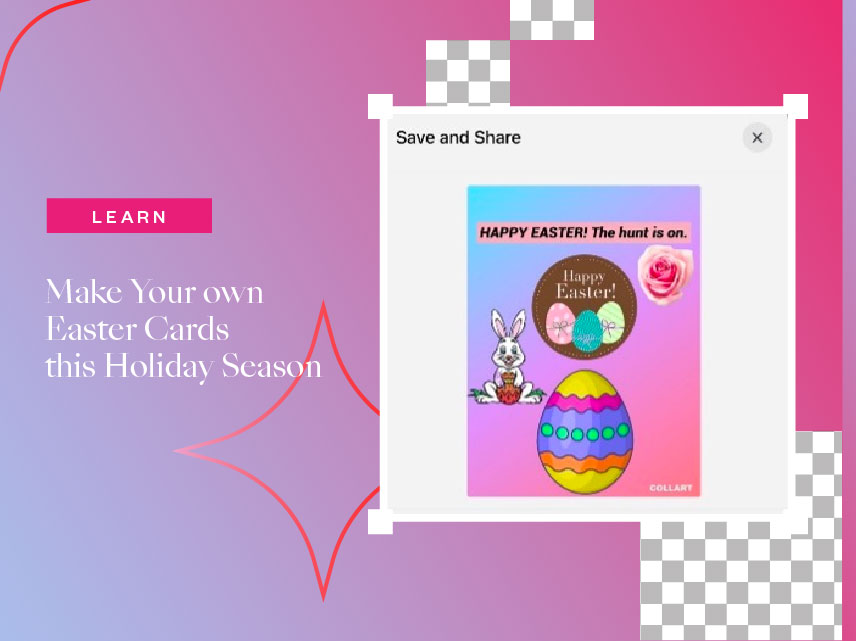 Make Your Own Easter Cards This Holiday Season
There are so many beautiful Easter cards to choose from, but they can be pricey and time-consuming. Why not make some at home? Grab some snacks and get ready for a fun afternoon of making a special DIY Easter Card with your children.
Easter is a Joyful Occasion!
It's that time of year again when children everywhere don their finest clothes and prepare for a long day of family fun. With the air blossoming with spring flowers and the scent of warm, buttery pastries wafting in the air, it's difficult not to be happy.
That happiness is all thanks to our Easter celebration. Easter has been a joyful occasion for centuries, and there is no sign that it will ever change. No matter your religious beliefs, Easter has become a time of celebration that brings families together and a time to reflect on what's essential in life.
Easter signifies reborn and rebirth. Some churches celebrate it as the resurrection of Jesus; others claim it was the anniversary of the Day when God created life by breathing into man's nostrils. Either way, Easter brings hope to a world that has been compromised with corruption, violence, and greed. It is a chance to renew and refocus our lives and give thanks for the blessing of living, breathing, and cherishing freedom. Easter is all about celebrating the life of Jesus, and that means everything from the egg hunts to chocolate bunnies will be around.
With Easter just around the corner, it's time to start planning! If you're looking for a place to celebrate this Christian holiday, we have plenty of ideas. Ready? Let's go!
Why Create Customized Easter Cards?
If you're looking for a way to make your Easter a little extra, we've got just the thing for you! Easter celebrations can be low-pressure and fun! You can relax and enjoy quality time with your family on Easter day. Making a customized Easter card will put a smile on your loved one's face — and ours.
In addition, Easter cards allow for a ton of creative liberty. You can use Easter eggs or bunnies (or both) or many pastel colors, or some whimsical messages.
Make Your Free Easter Cards With Collart Card Maker
Adobe Photoshop is no longer the only option for people who want to make their own custom Easter cards. Now you can design them without a professional tool like Adobe Photoshop or desktop publishing software, thanks to Collart photo editor.
After adding a photo to your Easter Day card, start adding colorful items by choosing from the balloons, ribbons, flowers, hats, and Easter Eggs available. Before saving the card, select one of the collart built-in templates or create your template. Simple as that!
How to DIY Easter cards on your iPhone with Collart?
Choose the Format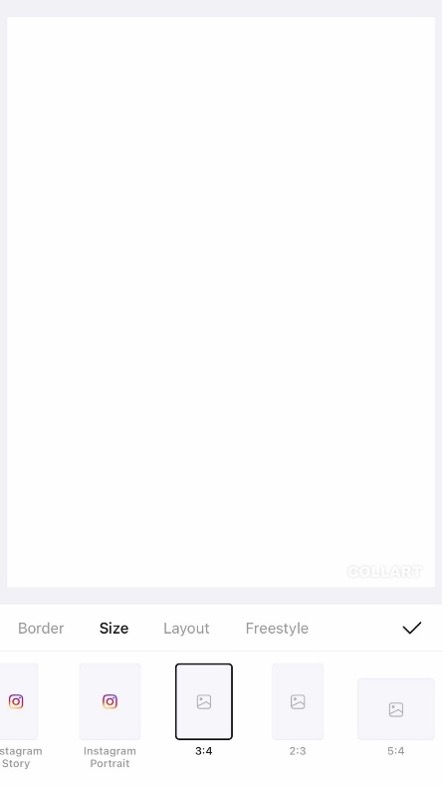 Easter cards come in various shapes and sizes, so you can choose the format that best suits your needs.
Choose the Base Color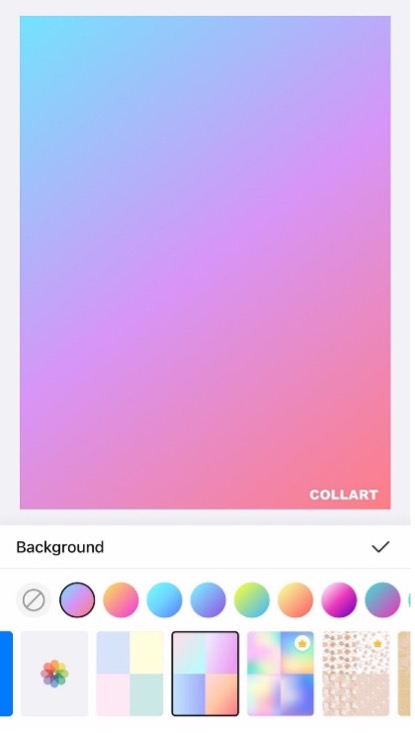 The next step is to think about the base of your card. Choose a color scheme that is related to Easter. They are usually backgrounds that are bright and fun! In freestyle mode, you can make changes as you want. You can also get creative and try out color palettes and canvases that are different and unique.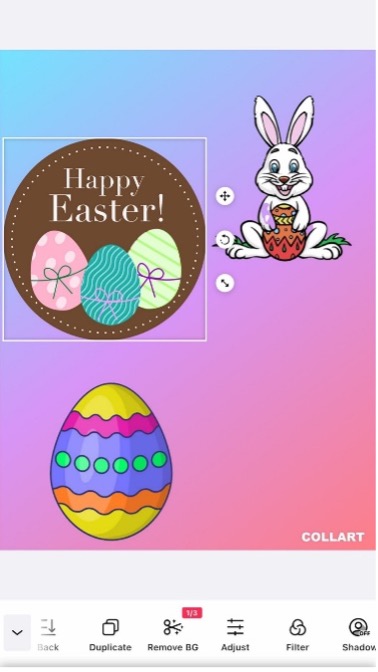 Upload your family portraits and child's photos to this app, or you can choose to add stickers that symbolize Easter Day, such as the Easter bunny and Easter eggs. There are many more features that will make Your Easter Card look fantastic. You can even draw something on the photo if you want!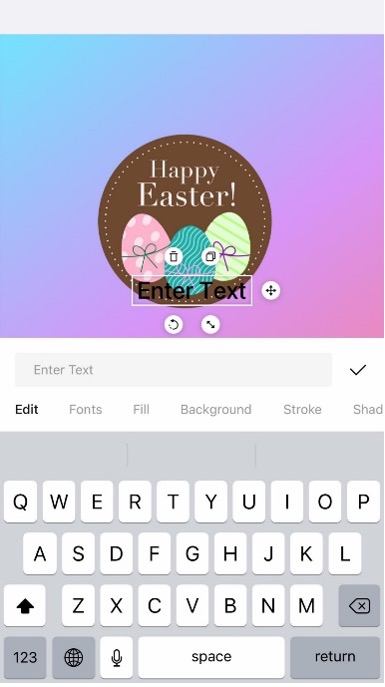 Easter's Day is a time to share your blessings. Explore different fonts, font pairing, and colors that might work well for the occasion with Collart Text Editor. Write down your Easter day wishes and greetings.
Share and Send the Blessings to Your Friends and Family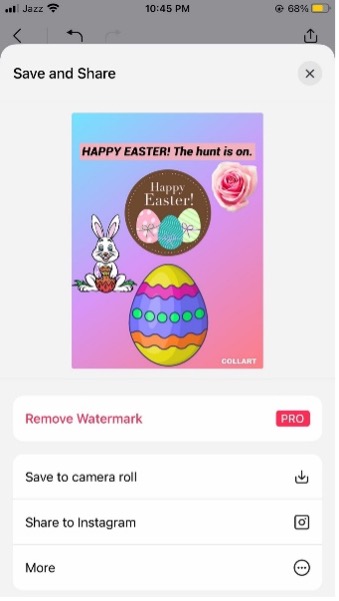 One last thing. Save your Easter cards or share them with your family and friends this Easter! Images are exported and saved in high resolution, with no quality loss.
Designing your own Easter cards for loved ones should not be expensive. Collart comes with Easter Cards templates for you to create stunning cards for the holiday season, just using your phone. Check out our Easter card design inspiration ideas and create your own! Download Collart on iOS today and unleash your creativity with our all-in-one photo editor, collage maker and quick graphic design app now!

👉🏻 Follow Collart: Facebook | Instagram | Twitter | Pinterest | YouTube | Website | TikTok