78 Christmas Cards Ideas and Inspirations
We often seek out Christmas card design ideas when it comes to designing our Christmas cards. Every year, the 25th of December marks the beginning of the Christmas holiday season.
Christmas: The Season of Giving
This holiday commemorates the birth of Jesus Christ, a holiday commonly observed by Christians. However, due to its original purpose as a celebration of the birth of Christ, Christmas has become more popular over time and one of the most widely celebrated holidays, regardless of one's religion. People throughout the world observe traditions that include sharing with others, giving to those less fortunate, and spending time with family and loved ones.
Christmas also features decorations, cookies, various foods, Christmas lights, giant Christmas trees, and Santa Claus, the main icon of the holiday. It is also one of the most famous periods of the year because it is the time when we give gifts to friends and family, as well as to charities.
Fortunately for businesses, this is also the time when they can sell everything they can, including toys, technological devices, clothes, chocolate, and holiday greeting cards. Every year during the Christmas season, many people rely on the tradition of sending someone a Christmas card.
The Significance of Christmas Cards
It might seem that it is nothing more than a simple card, but in reality, it has significant significance. Cards convey well wishes and thoughtful holiday messages to let loved ones of all ages know they are unique and the card you selected was specially designed for them. The gift of Christmas cards is one of the best gifts for the holiday season as they can contain specific messages, pictures, colors, or a unique design. Due to the popularity of Christmas cards during the holiday season, there is a high demand for them, which puts more demands on designers to find new ideas for Christmas Cards designs in order to attract customers.
Tips for Christmas Cards Designs
Here are some tips we have compiled for you to consider when designing Christmas cards this festive season!
Make your card using a unique template
Instead of making a regular rectangular folded card, it would be beneficial to switch up the template. You might consider creating a card in the shape of a Christmas tree, an ornament, or something else that is representative of your creativity.
Personalize your holiday card
The best way to express your thanks and appreciation for their generosity is to send them a personal Christmas card, send a message in your own words, and include photos from past events throughout the year, rather than an ordinary card with a Merry Christmas or Happy Holidays message.
Look for inspiration
It can be challenging finding inspiration for Christmas card designs. Especially if you do not like the regular store cards, you can look around and find something that stands out to you and will add meaning to make the card feel more personalized.
Do not hesitate to experiment with different designs
Instead of sending a typical Christmas card, include something new that is rarely seen. The designer can, for example, create a card that plays a Christmas song or jingle when it is opened or has a pop-up picture displayed centrally.
Change the color scheme
As opposed to going with standard colors such as red, white and green. In addition, it will not hurt to use or add another color that is elegant and still makes the card stand out.
Christmas Cards Design Ideas
Christmas Cards for Spouses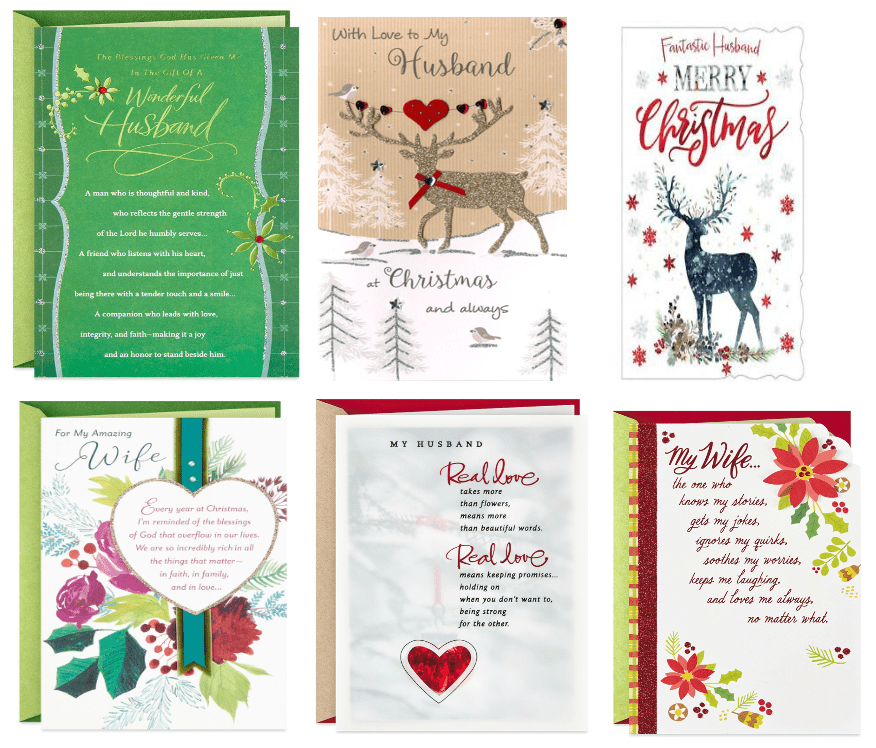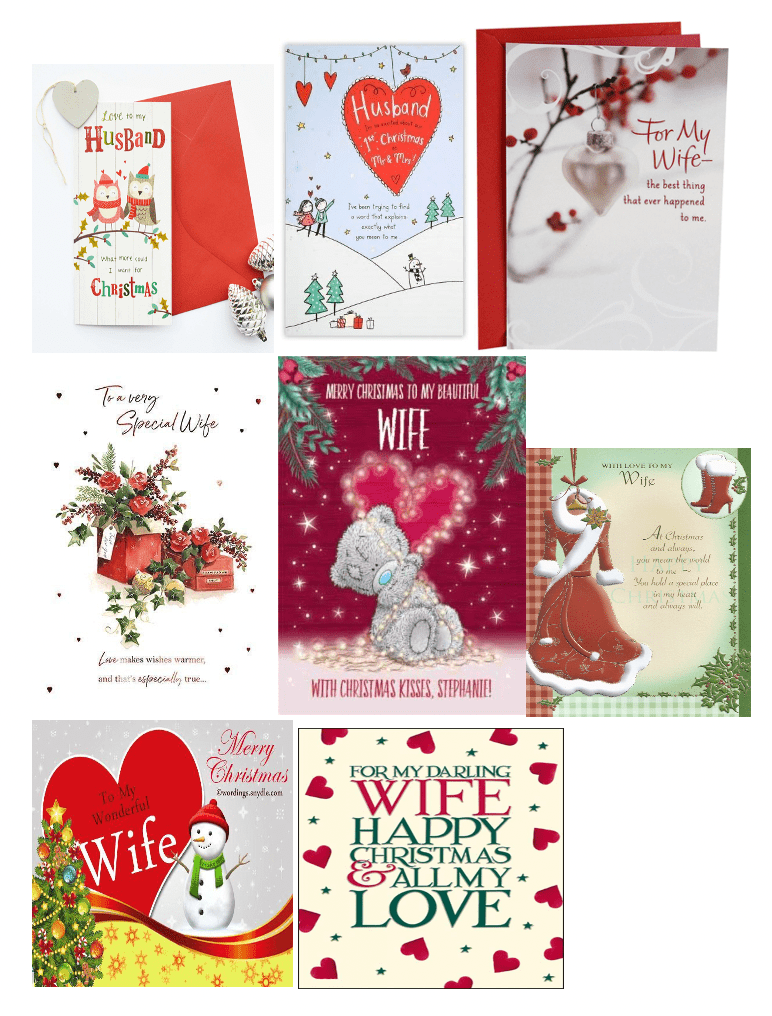 Be sure to send your spouse a romantic Christmas card that reflects how much you value them during the holiday season and always. Typically, these cards feature a romantic phrase or line with a selection of items designed to illustrate love and appreciation. Here are a few ideas for Christmas card designs for you to create your very own Christmas card.
Christmas Cards for Children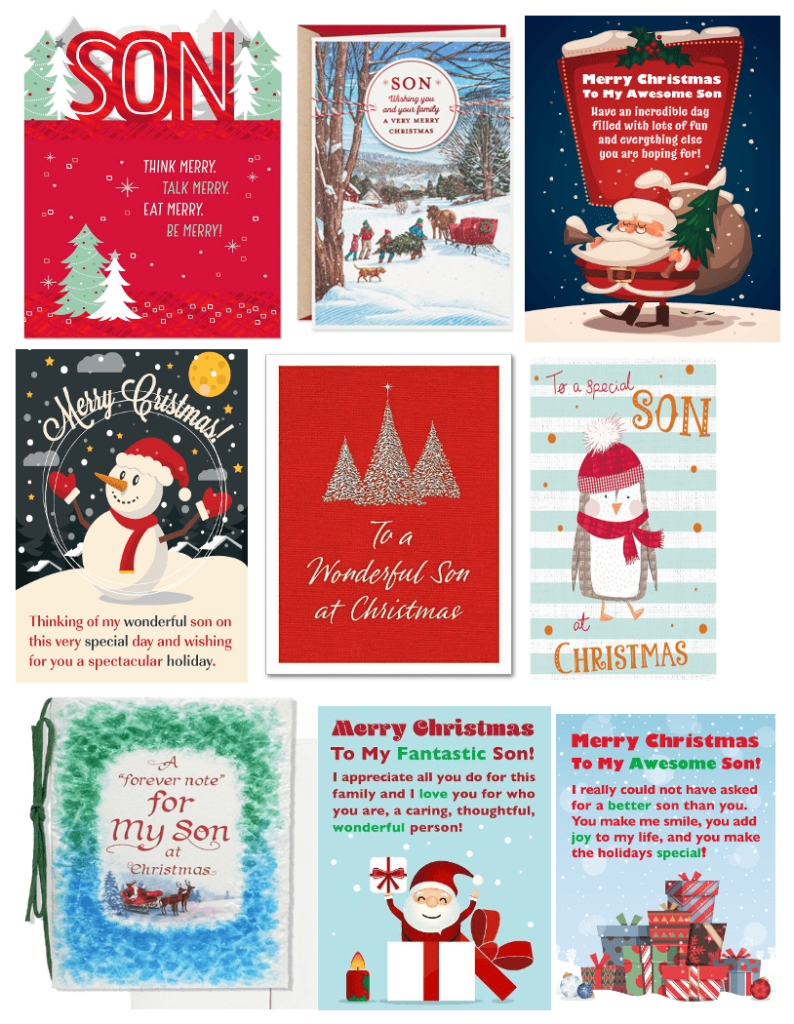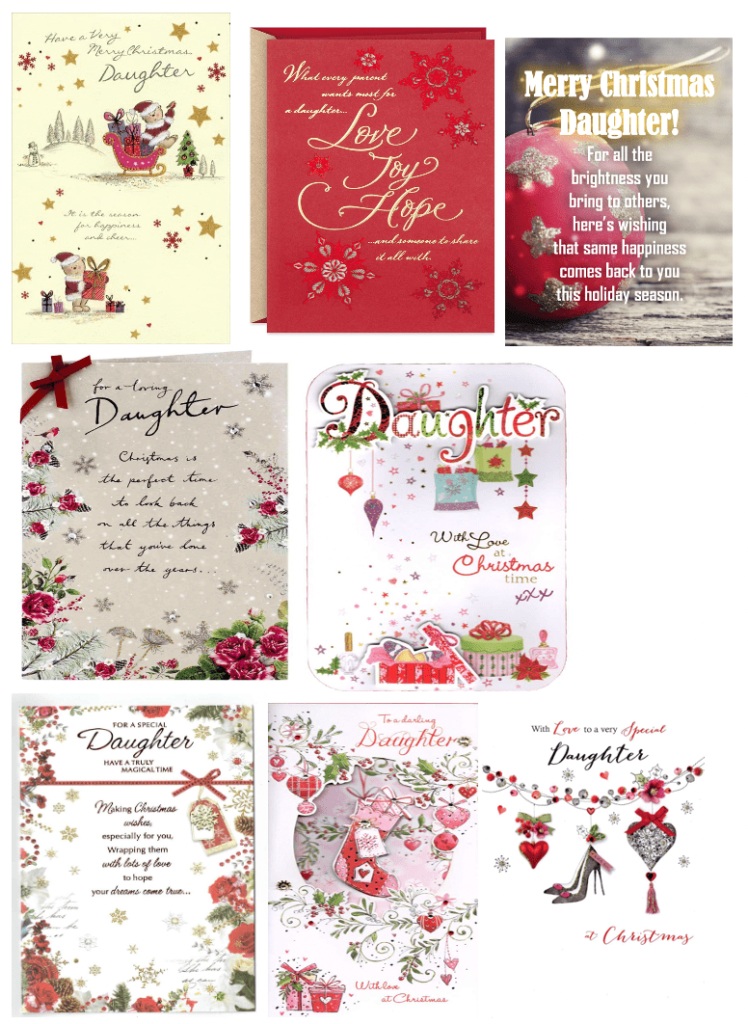 There is something special about Christmas for children, and adults enjoy seeing the holiday season from a child's perspective. Christmas cards are a great opportunity for adults to convey a message to a child that could further enhance the fun and magic of the holiday season. We have provided a combination of fun text, colorful backgrounds, and festive images in these cards. The examples below are some of the best Christmas card designs.
Christmas Cards for Grandchildren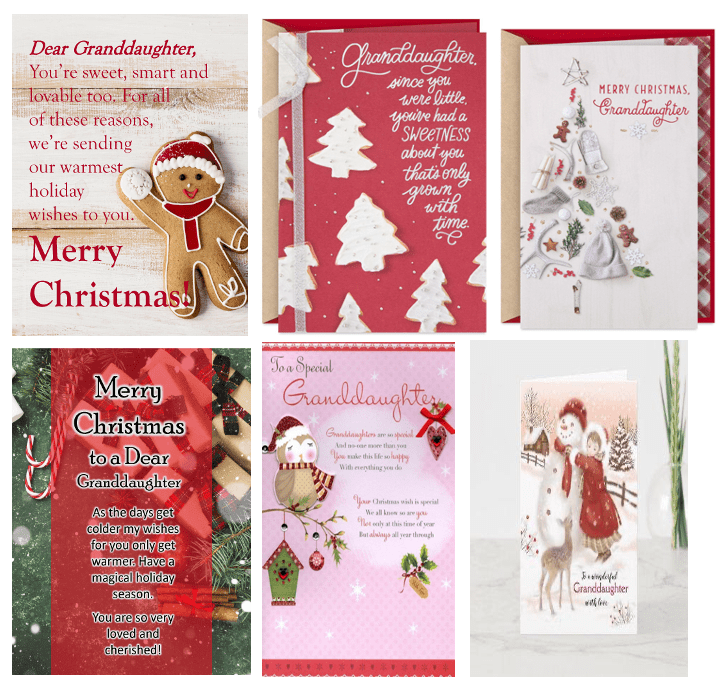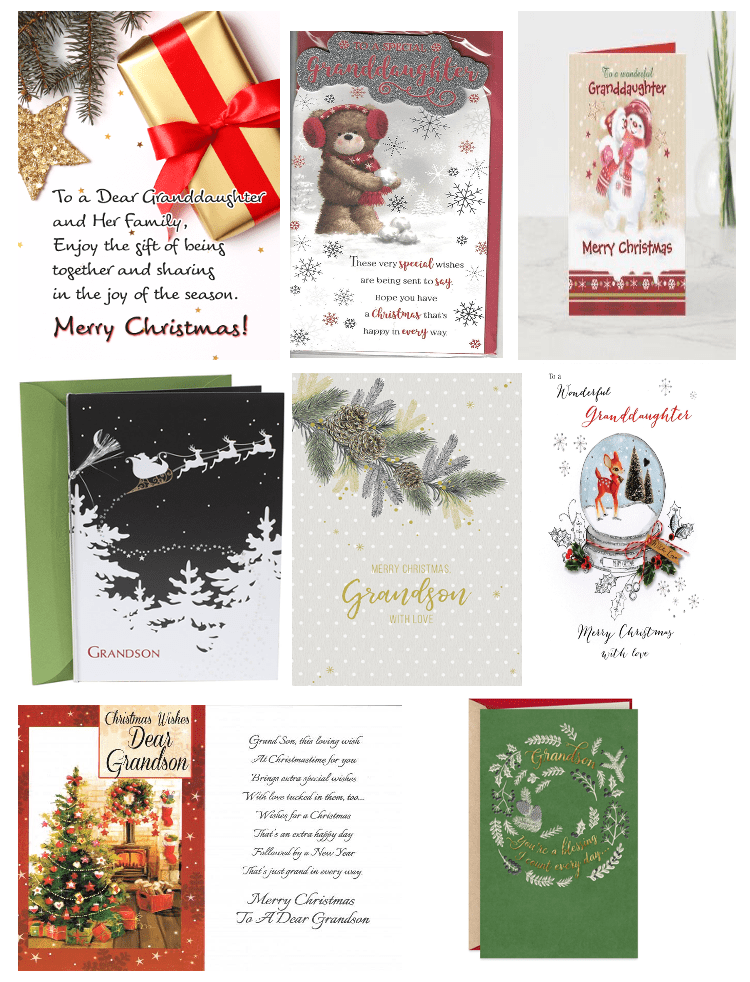 Although you might not know what to write on your grandchild's Christmas card, you can compose a short note that expresses your feelings and captures the essence of your relationship with your grandchild. Due to the fact that these types of cards will usually be sent by their grandparents, the wording may be a bit more mature, but still enjoyable. Images and brightly colored text enclosed into one package. These are a few Christmas card design ideas that you can use to spark your inspiration for a card for your grandchild.
Funny Christmas Cards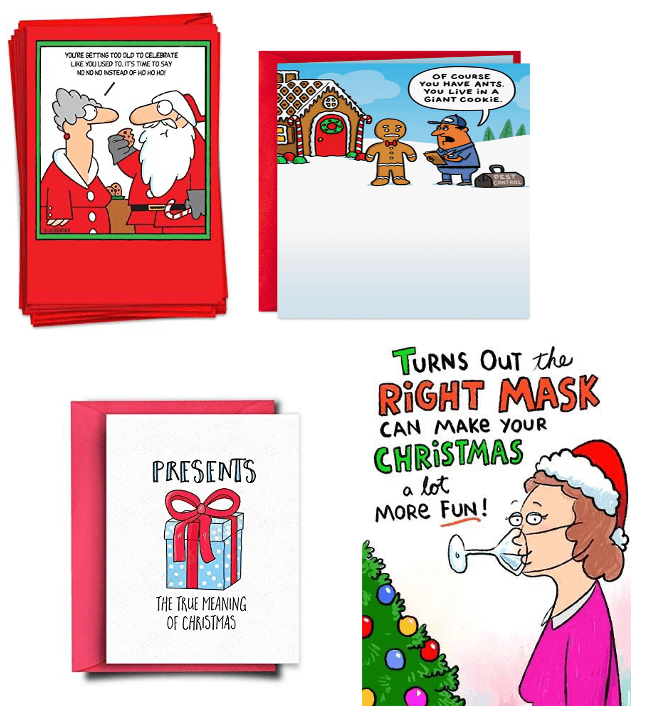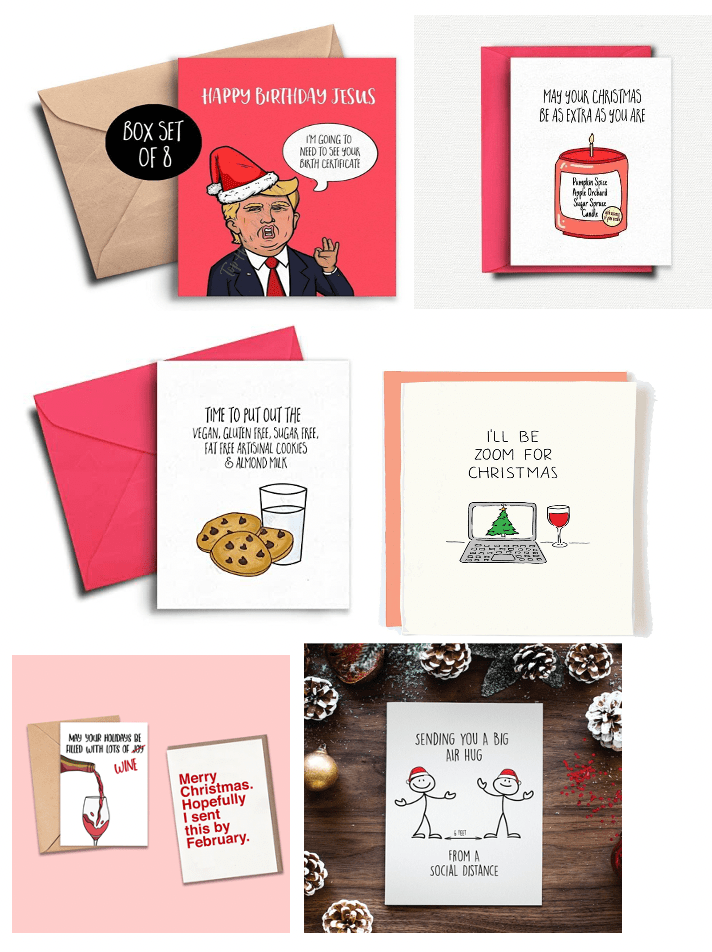 As Christmas is a time of fun and laughter, it is always a good thing to have some humor. This is also reflected in some of the hilarious Christmas cards that are sent. It is acceptable to use an example from the internet or to come up with your own. As the designer, you must be imaginative and creative. Christmas card design ideas are pretty easy to create and you can use some of these below.
Christmas Cards for Aunts and Uncles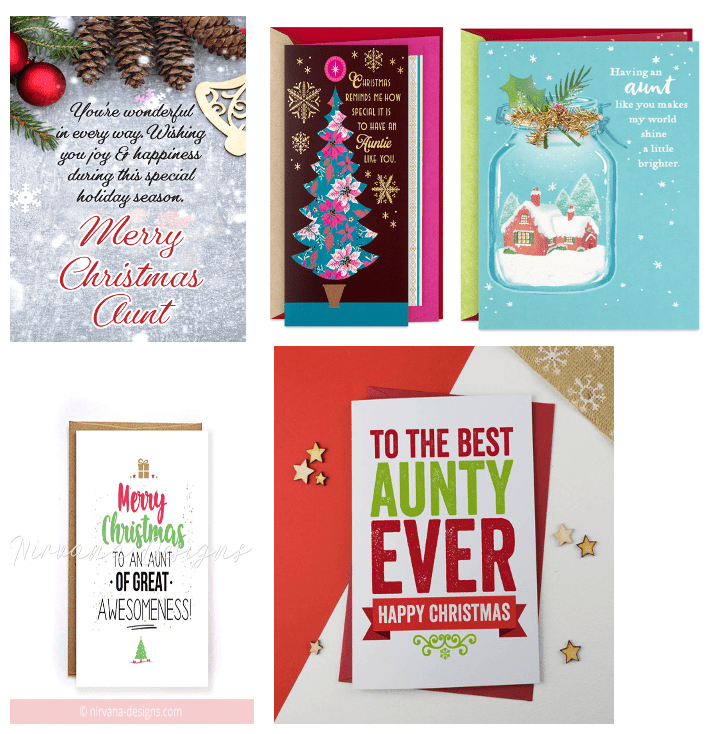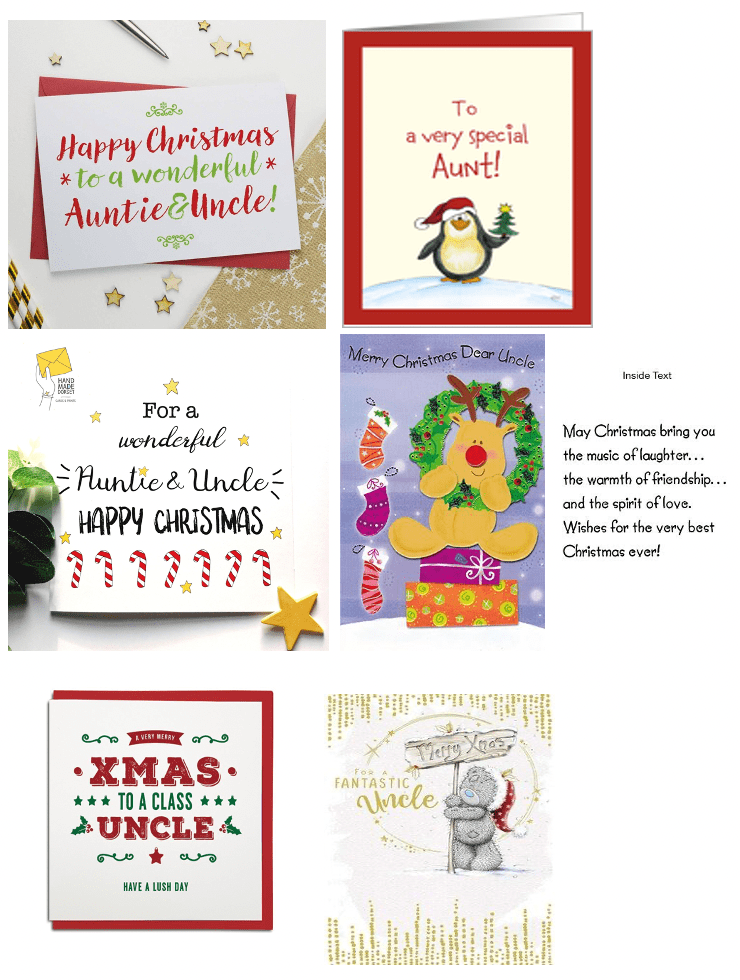 Give your aunt and uncle a warm holiday greeting and share these Christmas card design ideas with them. You can also add your own personal expression with these Christmas card design inspirations.
Christmas Cards for Parents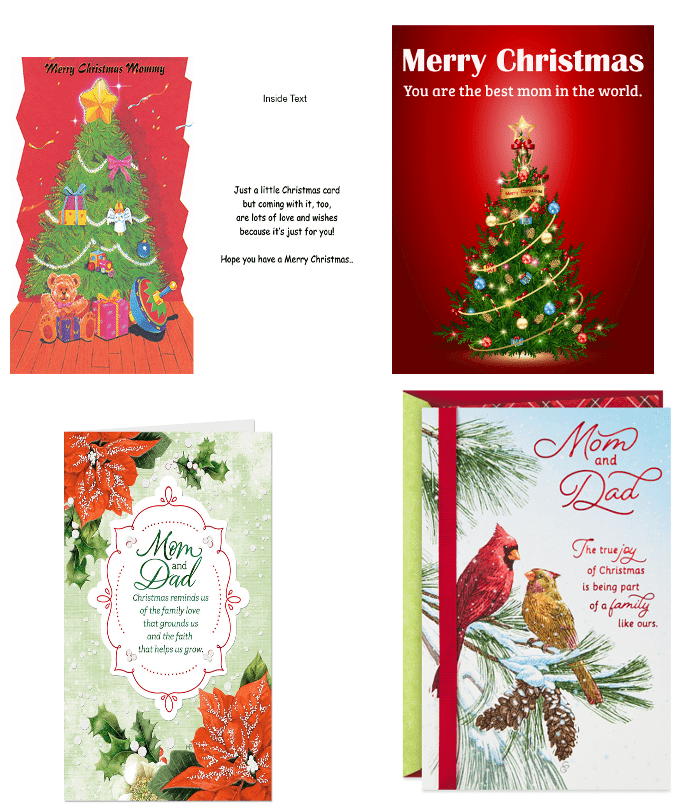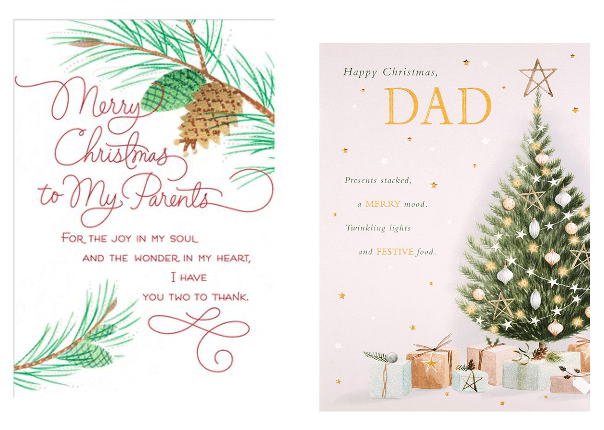 You can show our parents how much we love them by sending them a Christmas card. As the designer, you have the ability to customize it by including numerous photos, personalizing the text, and placing a celebratory message inside. This will be a very fun process and you can do additional research on Christmas card design ideas to get inspiration.
Christmas Cards for Best Friends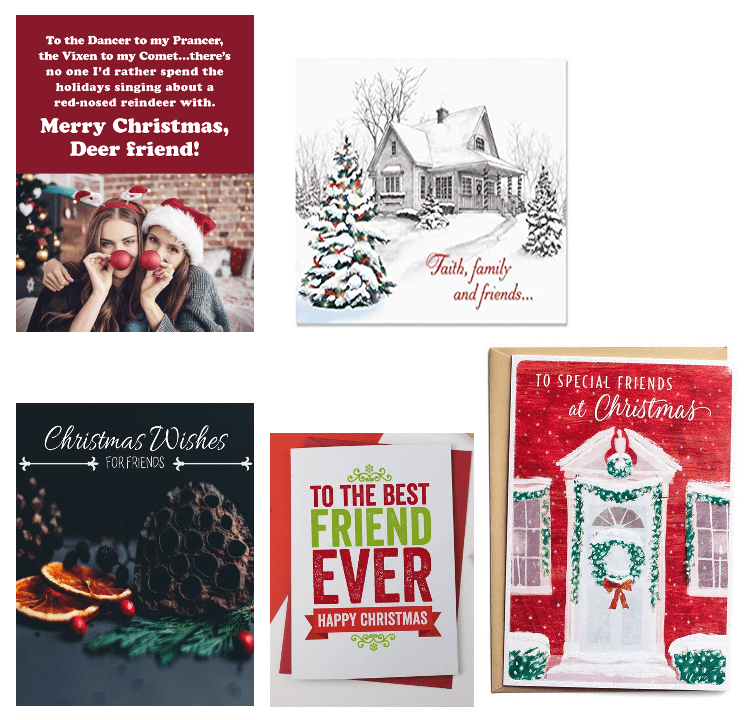 The Holiday Season Is Here, Spread Holiday Cheer to Those You Love! It is fun to create these cards since you can customize them however you wish for your closest friends. By adding a few photos, some sweet text, and bright colors, you have created the ideal card for your best friend. The examples below are some Christmas card design ideas that you can use to create your best friend birthday card.
Download Collart: Best Photo Editor App on iPhone/iPad
Design Christmas cards this holiday season with the best selection of free stickers, backgrounds and templates on Collart collage maker and photo editor app on iOS! Save and share them easily with your loved ones to share the love.

👉🏻 Follow Collart: Facebook | Instagram | Twitter | Pinterest | YouTube | Website | TikTok