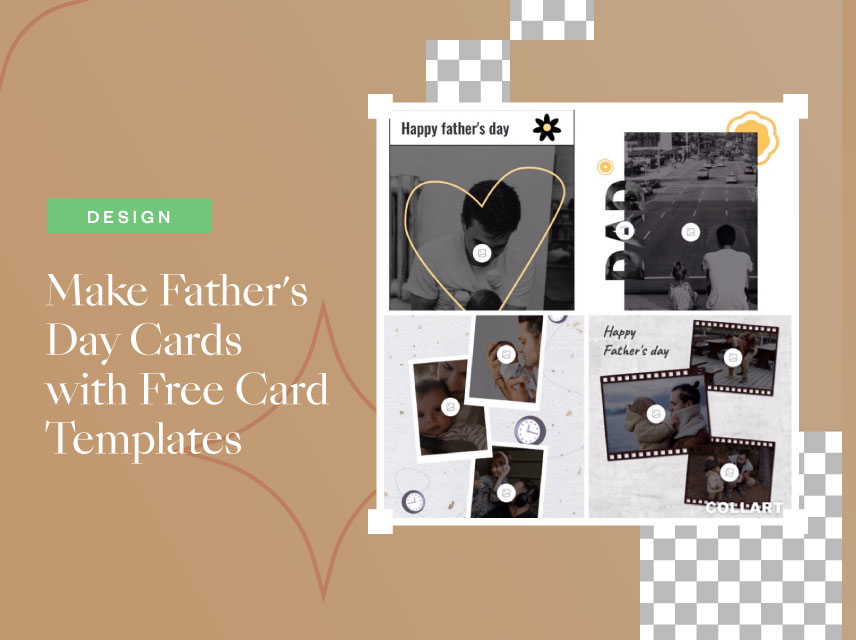 Make Father's Day Cards with Free Card Templates
Undoubtedly, the Father is the most important person in every family. We celebrate Father's Day and send Father's day cards to our lovely and caring dads. There are many ways to make a card for the occasion.
To make this Father's day special for your dad, you can send him a customized father's day cards using Collart free card templates. Some people prefer to make a card from scratch, while others like to use a template.
The idea of making a special card for Father's Day is great! It will help you show your love and appreciation to your dad. You can make a simple card or a more elaborate one. This is a great time to make a special card.
Benefits of Customized Father's Day Cards
Fathers are unique, and they deserve something special on Father's Day. You don't have to spend a lot of money to make your dad happy on this day. You can create a special gift for him using a free father's day card template.
Get started: You'll need to choose the best card design for your dad. There are many different templates to choose from, so you'll want to make sure you find one that will make him smile.
Create the card: Once you've chosen the best design for your dad, you'll need to create the card.
Include a message: Write a message that shows your appreciation for the man who has been there for you. Tell your Father how much he matters to you and everything he's done for you.
Add a picture: You can also include a picture that shows your dad with you or the two of you together. This will remind him of the happy times you've had together.
Add a personal touch: You'll want to add a personal touch to the card. Add a message to the card or include a photo of your dad to make it more personal.
Get creative: You can also make the card more interesting by adding color. You can add color to the background and add a picture of your dad and yourself. You can add a quote to the card or even some flowers.
Include a special gift: You can also include a unique gift that you're giving to your dad on Father's Day. You can also have a message that says, 'Happy Father's Day.
Create a Father's Day Cards with Collart Free Photo Editor
Collart is a powerful photo editor that lets you easily edit your photos for free. With Collart, you can adjust brightness, contrast, saturation, hue, and more. Collart is an excellent tool for making your photos look their best. With tons of stickers and hundreds of built-in templates, you can easily choose the one you like.
Collart is a free father's day card design app that is very easy to use. You can design Father's day cards without professional tools like Adobe Photoshop or on a desktop. Just use the Collart iOS app.
How to Design Father's Day Card with Collart Free Design Templates?
Here is how you can create a special father's day card with a free card template. You can use this to send your dad a father's day card to make him feel special.
Step by Step Guide to Creating Father's Day Cards with Collart
Follow this guide to design a father's day card in a few steps!
Choose Your Card Templates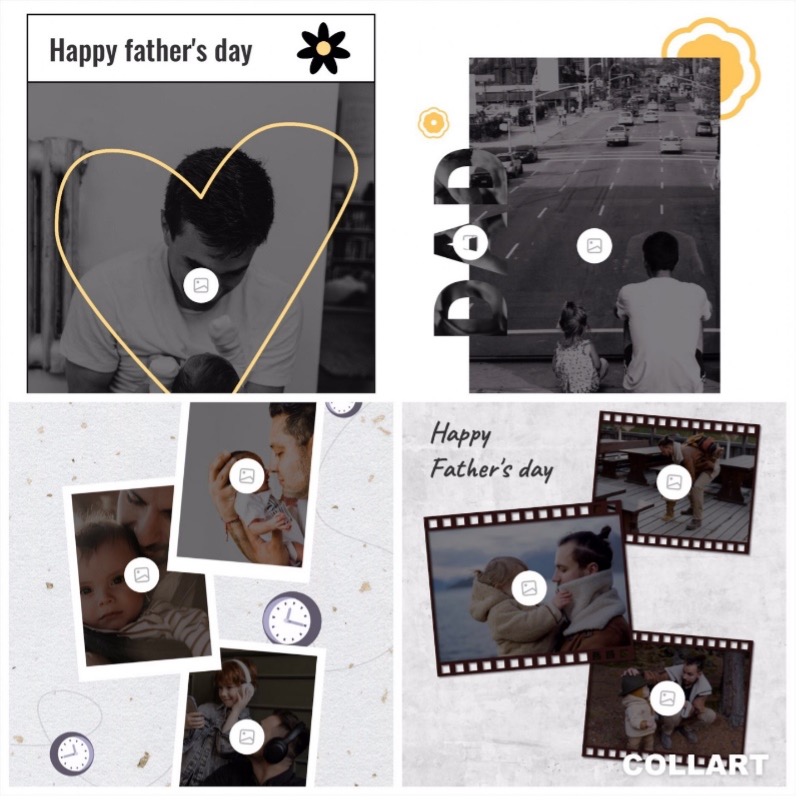 Collart has many built-in templates for Father's day. You can choose the one you like most. Here are some of the template designs.
Upload Images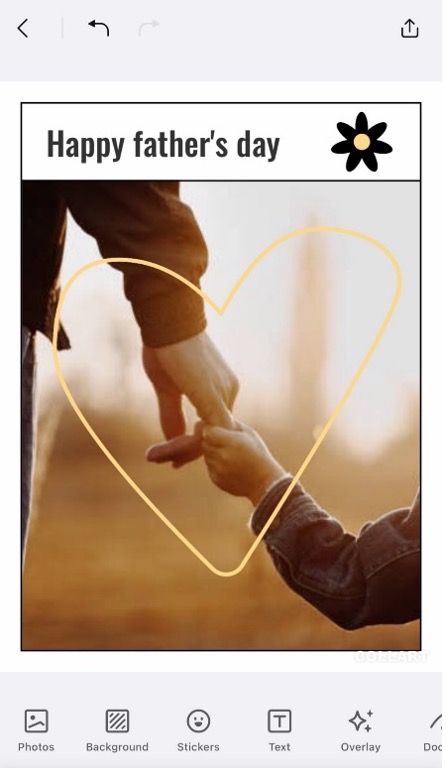 Once you choose the desired template, tap on it, and it will take you to an editing section. The next step is to upload images. How about adding your Father's picture as you make a father's day card?
Add Stickers, Backgrounds and More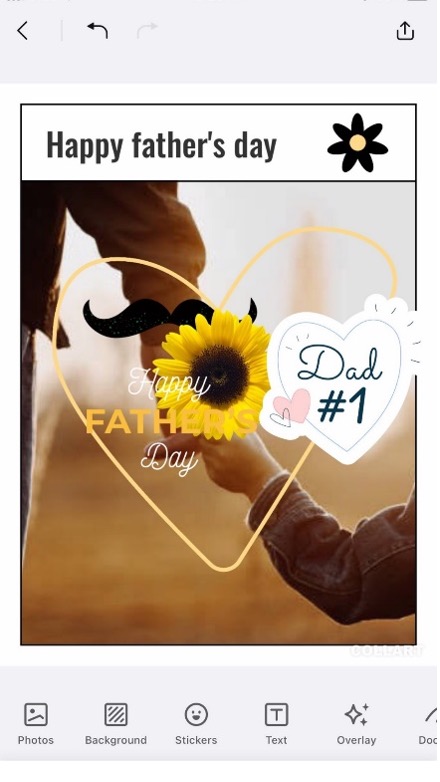 Just unleash your creativity; there are hundreds of stickers in Collart's library. You can choose from them or upload your stickers as well. It's totally up to you how you make it more creative and attractive. You can try different backgrounds and color themes.
Add and Customize Text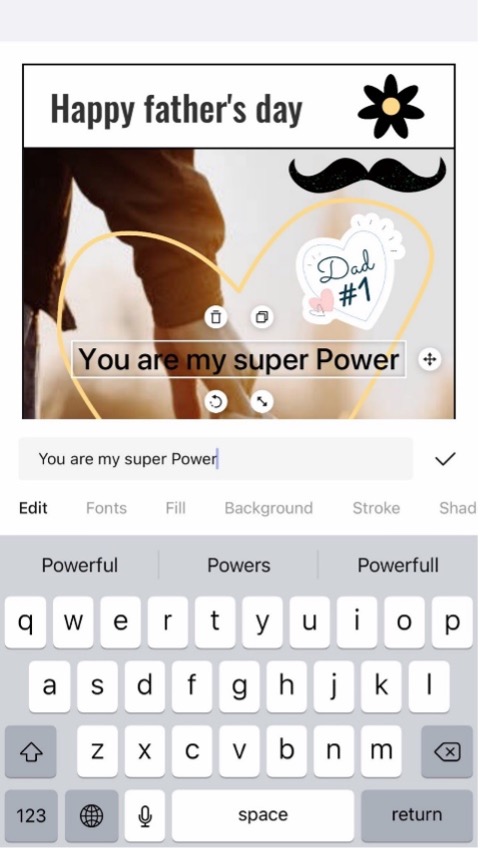 Last but not least, Add Father's Day messages to express your gratitude.
Save and Send to Your Loved Ones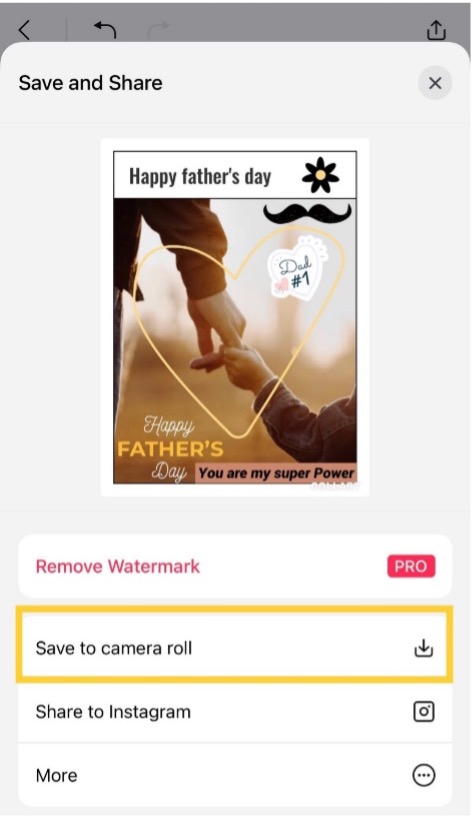 Done with this? Yeah! Now tap on the top right corner, save it to the camera roll, and share it with your Father, grandfather, or adoptive Father.
Create Father's Day Cards With Collart Free Card Templates Now!
You can try other templates and create much more with this. There is a lot of creativity that goes into Collart, which is interesting. It allows for many different ideas to be explored, leading to exciting results. So, download Collart today to your special Father's day card!

👉🏻 Follow Collart: Facebook | Instagram | Twitter | Pinterest | YouTube | Website | TikTok