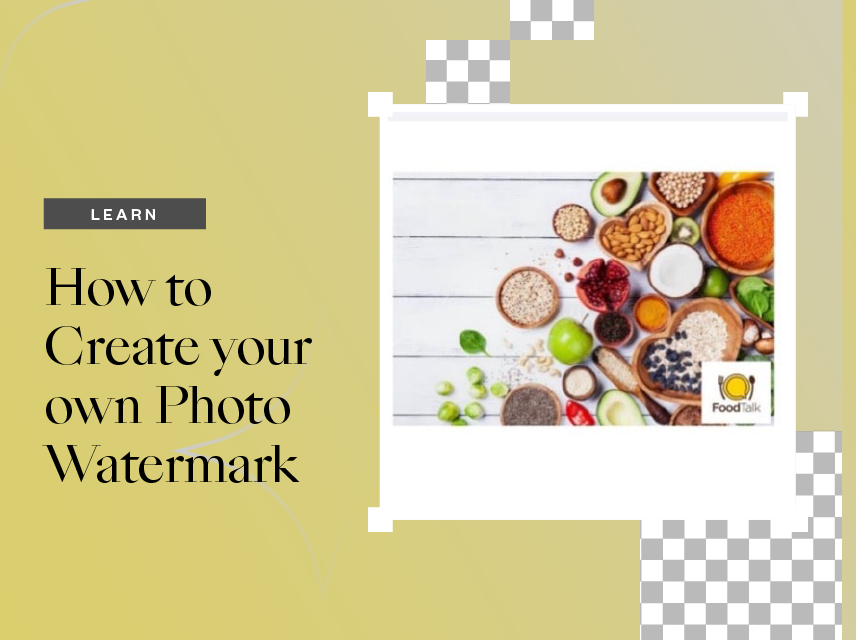 How to Create Your Own Photo Watermark for Free
To create photo watermark designs for your creations, you don't need professional tools like Illustrator or Photoshop. A free photo editor on iOS that does fantastic image editing can help you create your own photo watermark design to prevent theft. With a free watermark maker, you can create a watermark on your iPhone just by flipping fingers to make the "OH WAO" moment.
Creating watermark designs with transparent backgrounds can be done easily with Collart free photo/collage editor. With Collart's easy-to-use and straightforward interface, you can easily design creatives, edit images, and watermark the final work for free.
How to create a photo watermark for your image?
To create a watermark, the Collart media library is your first sweet spot for your watermark designs. You can design your watermark with ready-to-use templates, designs, and graphics. Here's a step-by-step guide on how you can do it with Collart.
Step 1: Choose your watermark image
Upload your own photo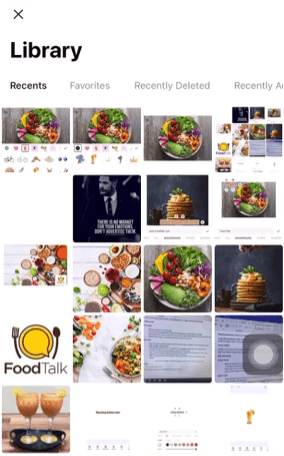 Upload your photo to Collart either in Social Media Canvas or with the freestyle option. From the library, select and open your image. This image can be your existing brand logo or an object that represents your brand (such as an apple for Apple product). You can edit, customize or remove background before adding the image to be used as a watermark.
Use Collart design template as a base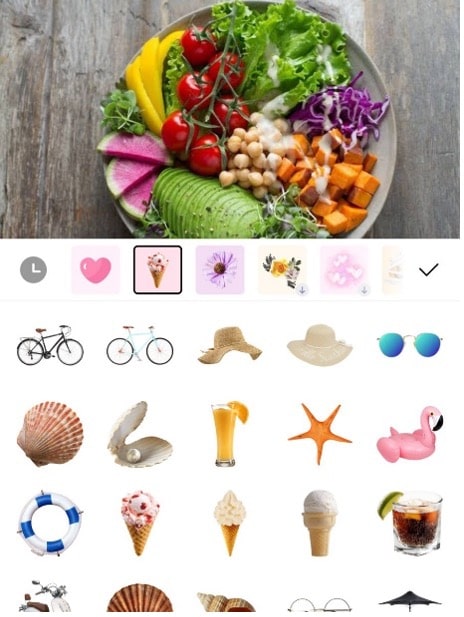 Alternatively, you can add a new graphic and customize it from Collart's vast library. Collart Library offers free templates, ready-to-use designs, and much more to create your photo watermark. There are tons of stickers present in the library. You can choose one that represents your work. Download the sticker and drag it to your photo. With a bit of customization, it will become a perfect watermark for your photos.
Step 2: Customize your watermark
Add effects
Customize your new watermark to fit the image of your brand. If you feel your watermark needs a fresh pinch, you can customize these ready-to-use graphical elements for creating your custom watermark. Adjust the watermark opacity, aspect ratio, color, and filters to create the perfect watermark design for all your images.
Add Text
Collart also offers a variety of fonts. Select a font and play with colors to add your text watermark. It could be your company name or brand name. Next, adjust the angle, distance, shadows, and other font customizations.
Step 3: Save your watermark
Save your watermark as in Collart library to use it on your future images. Remember to save it in.PNG format to keep the image background transparent. You can now use this design to watermark your photo and share it with the world!
What watermark designs can you create with Collart?
Watermark will make your images stand out in the crowd online. It differentiates your images from others and becomes a separate identity of your images. From Collart's massive library, you can create the best watermark designs for your photos.
Here are the primary routes to go when creating your watermark designs with Collart.
Logo Watermark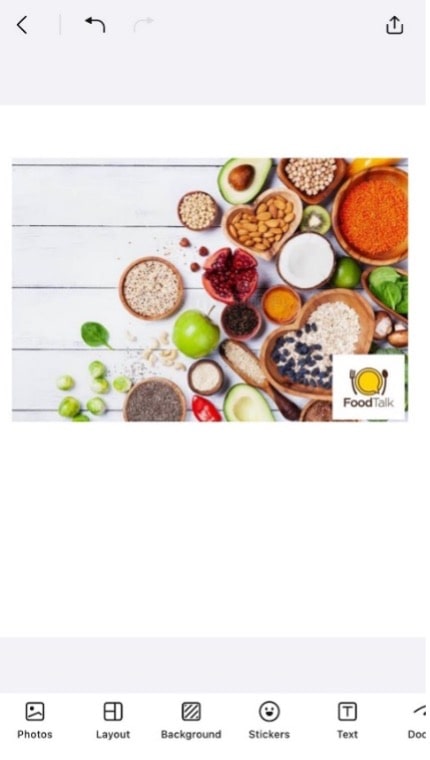 Does your business have a well-designed logo? You can use the same logo as your watermark with Collart. Remove its background with Collart AI background remover and then customize it to fit your photos. Adjust its opacity and aspect ratio, and you are good to go.
Text Watermark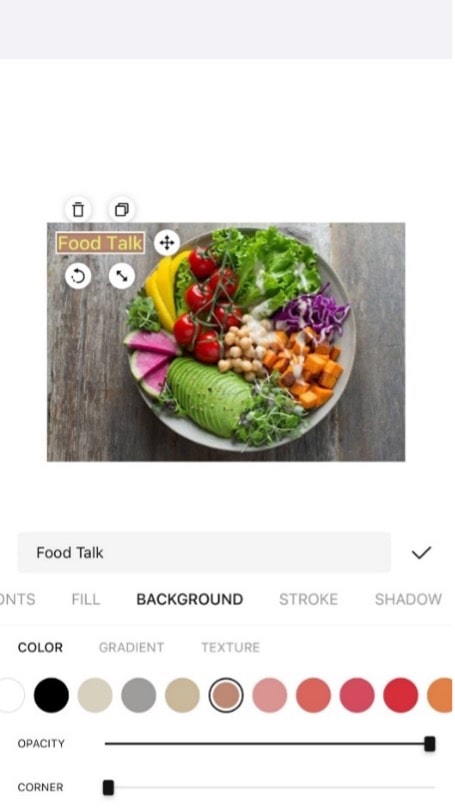 How about your name branding? You can create a text watermark with your name or your business name. Here remember to adjust the font, color scheme as it will establish your mark everywhere.
Use your website URL as a watermark.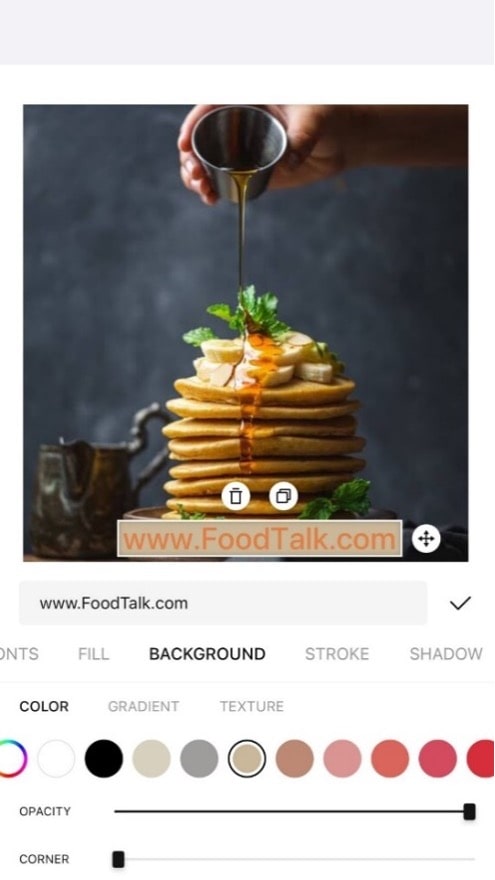 If you want to drive more business to your website or web blog, you can add the website URL as a text watermark on photos. It increases your website traffic and generates potential leads.
Create Photo Watermark with Collart Free Photo Editor App on iOS
Collart's free watermark design feature makes it easy to create, save and use custom watermarks easily on any photo with your mobile. Now you don't need explicit designing skills for the branding of your images. Download the Collart app on your iPhone now and start creating your own photo watermark design for free.

👉🏻 Follow Collart: Facebook | Instagram | Twitter | Pinterest | YouTube | Website | TikTok