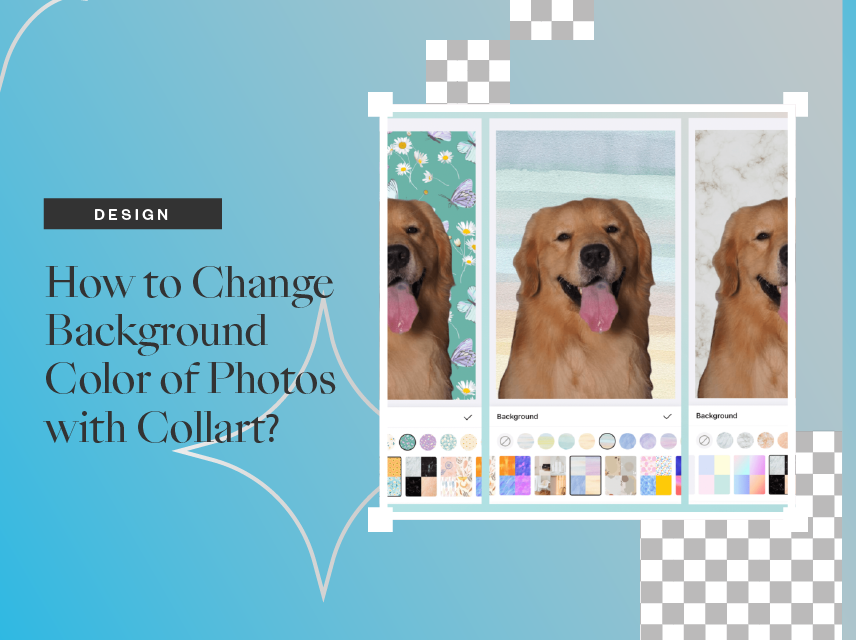 How to Change Background Color of Photos with Collart?
Are you tired of the same background as your image and want to change background color of photos? Do you want to change background color without expert skills and paid tools like Photoshop? If you are answering yes to both questions, this article is ideal for you. We are going to introduce the best way to change image background color with Collart free photo/collage maker.
Change Background Color For Free on iPhone
With a huge media library, Collart free photo/collage maker will help you remove background, create transparent image, and change background color in next to no time. Here are a few easy steps to change the background color of an image on your iPhone.
Download Collart Free Photo/Collage Maker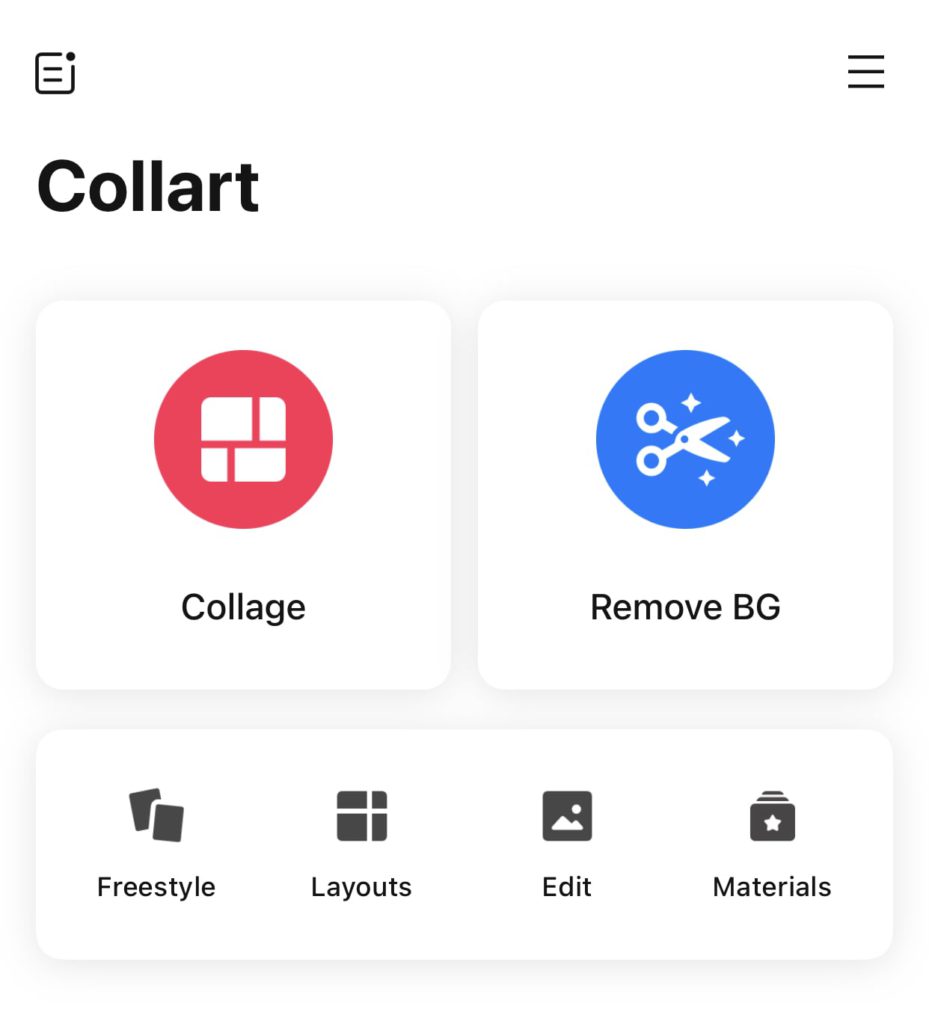 When you want to start your editing with your image, the most crucial first step is to download an app. A free collage editor on iOS that is amazingly helpful for those who want to edit their photos and collages. It has excellent features that can help you to change the background color easily.
Collart free photo/collage maker comes up with fantastic editing tools, design materials, background templates, filters, and many more, including 200+ filters, 300+ layouts, 100+ fonts, and most importantly, 1000+ stickers and backgrounds that are being increased after every small interval of time. You can utilize freestyle collage mode for your ease and convenience.
Explore the App to Start
Collart photo editor app comes with a neat interface with many options. To start, choose the image you want edit by importing into the app. We will leave the exploring of the app to you – it's user-friendly and intuitive to start and we're sure you can master in no time.
Remove Background of your Photo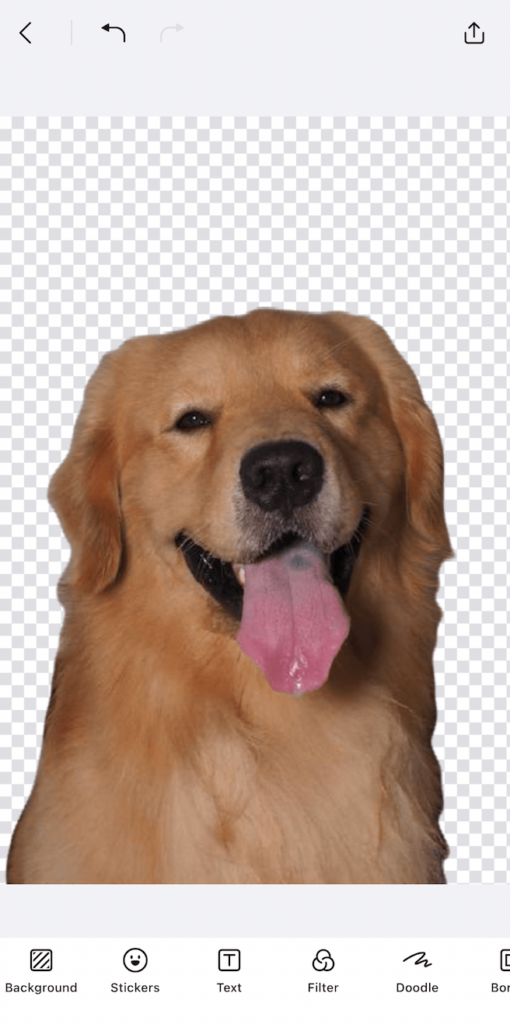 By using Collart free photo/collage maker, you can remove the background of your image by many different methods. To start editing, look for the "Cutout" feature. Under the cutout feature, you can get three ways from which you can remove the background of your image. These three tools in the cutout option are:
Auto: By using this option, the app will remove the background of your image on its own in a second. It is time-saving and easy with A. I detection cut out!
Scissors: By using the Scissor tool, you can remove the background of your image manually yourself. This option might take a longer time, but it allows cutting out an object in an irregular shape.
Shapes: You can also remove the background of your image in the form of shapes. This will come in handy if you want your image to be cut out in different regular geometrical shapes.
Suppose you are unsatisfied with the tidiness of background removal. In that case, you can use two other tools for finishing and neatness:
Erase by adjusting the brush to remove the background with precision
Add by adjusting the brush to add background that has been removed in the process
Add new Background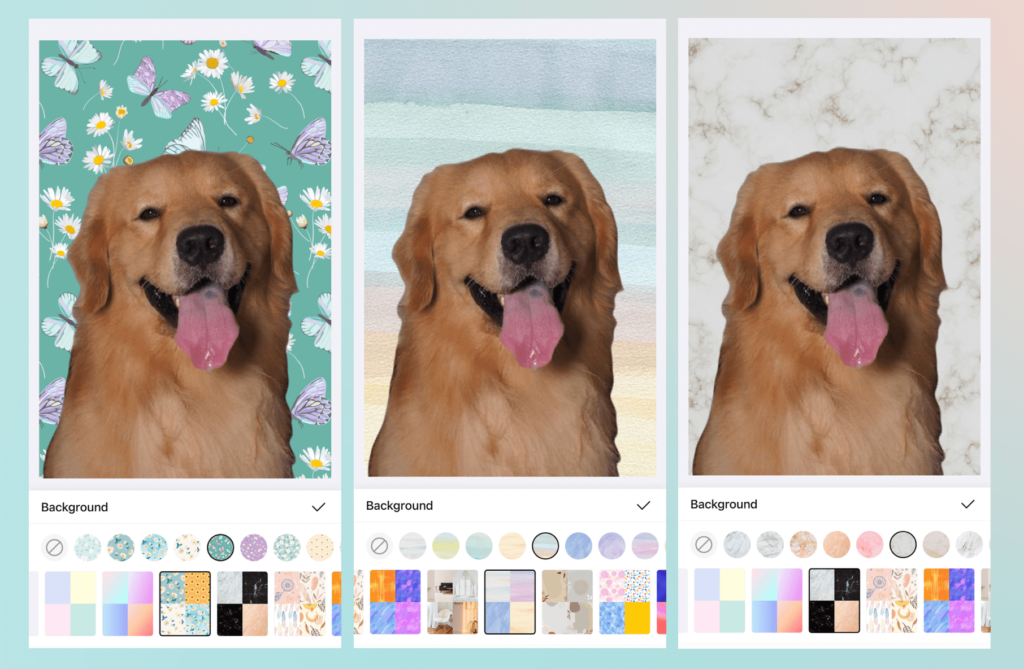 As we have stated earlier, you can get 1000+ stickers and backgrounds in the app that you can use after removing the background. You can add any background from the Collart library to get various backgrounds of different types.
Collart has done so much hard work in creating a library of free stuff for you that contains the background of different genres like Dreamy, Liquid watercolor, holography, etc. You can find all kinds of backgrounds under the Design Elements or Canvas category.
If you don't like any of the backgrounds, you can also add your own picture from your gallery.
Tips to make your image ever better: After adding a new background color to your image, you can edit your image so that background sets well in a different tone. You can edit contrast, texture, and vignette, etc., for better results!
Save it or Share it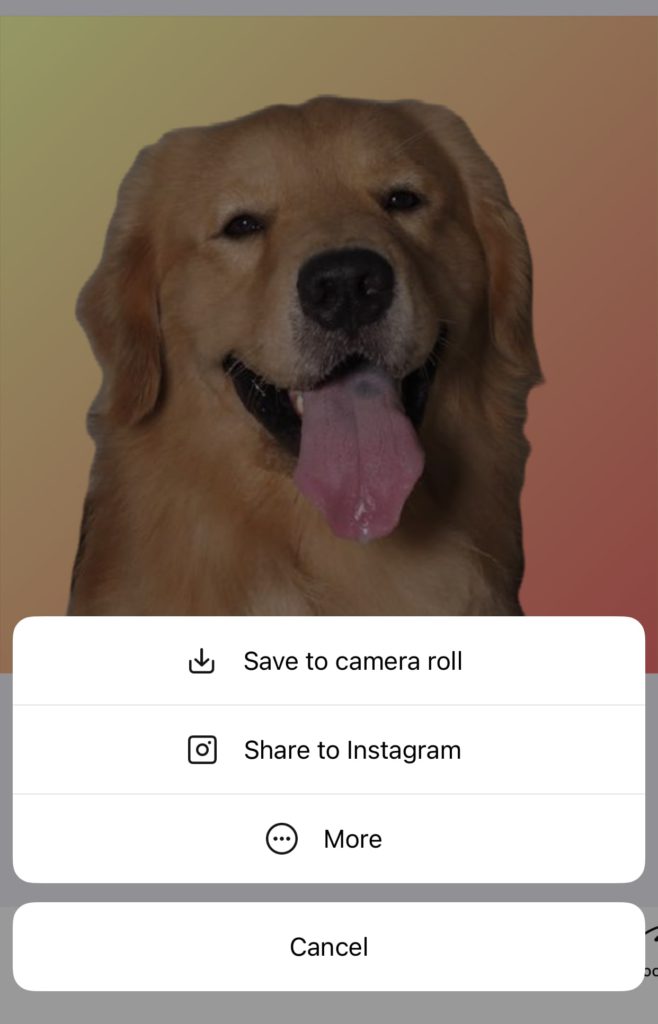 After completing your edits, easily save your image or share it on social media. Do make sure to choose the JPG format for the image to obtain a solid color background!
Download Collart: Best Photo Editor App on iPhone/iPad
Explore the endless fascinating possibilities of transparent background images and switching up your design ideas! Change background colour easily without designing skills for free with Collart iOS App. So what will you create daily with yours? Download Collart to start your creative design journey today!

👉🏻 Follow Collart: Facebook | Instagram | Twitter | Pinterest | YouTube | Website | TikTok