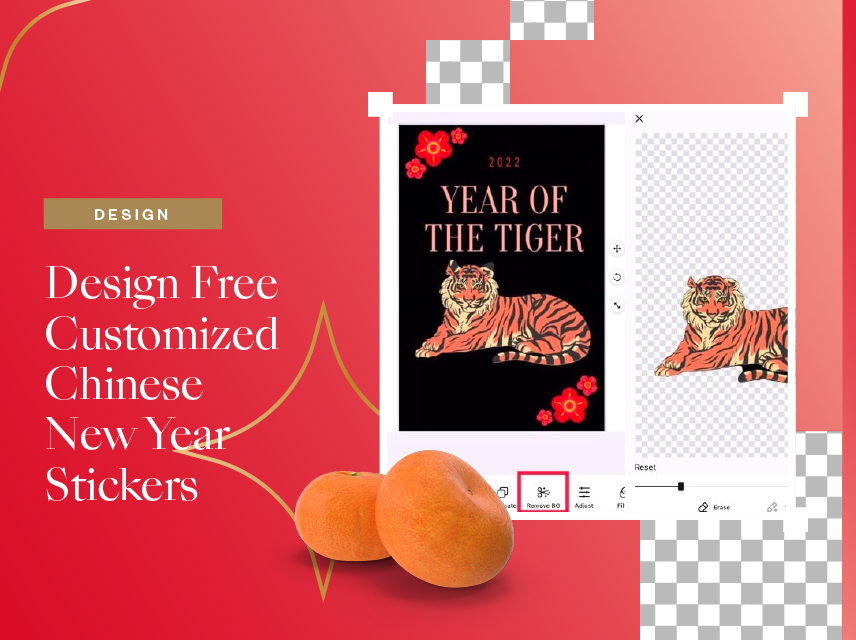 Design Free Customized Chinese New Year Stickers
Want to design your own Chinese New Year stickers for free? Chinese New Year is the perfect time to set out stickers and build the momentum you need for an even better year ahead! Check out our hand-picked selection of themes and start creating your custom Chinese New Year stickers with Collart.
2022 is the Year of the Tiger!
Chinese New Year is a joyful festival celebrated worldwide It is one of the most important holidays in most Asian communities, coming shortly after winter and before summer. Celebrations typically last for fifteen days. It is a time when people come together with family who is separated or away from them. This is a time when families spend money on extra food and gifts for relatives and friends.
In the Chinese zodiac, 2022 is a Year of the Tiger. It is a Water Tiger year, and in China, it's known as the king of all beasts. In some cultures, tigers are seen as guardians and creatures of great beauty. It has traits that are considered to be aggressive, brave, and even violent. It is used as a symbol of strength, exorcising evils, and braveness.
Design Your Unique Chinese New Year Stickers with Collart
The Chinese New Year Stickers are custom personalized stickers made for this occasion. It is perfect to dress up your phone or laptop for this special celebration. Extend the joy of Lunar New Year by sending this fun custom Lunar New Year sticker as a gift to your family and friends this year. Your custom Chinese New Year stickers will help you save money by not buying expensive stickers and give you a personalized and unique product.
Collart is an excellent iOS photo editor with great features. Anyone can use it to create trending stickers like Lunar New Year. It doesn't matter if you're a professional designer or a beginner, as it is an easy-to-use cool app you should try for your iPhone and iPad! Collart is helpful for people who don't have professional software like Adobe Photoshop or Illustrator. It's now easier to make your own stickers than to find one online or in stores.
How to Create Chinese New Year Theme Stickers?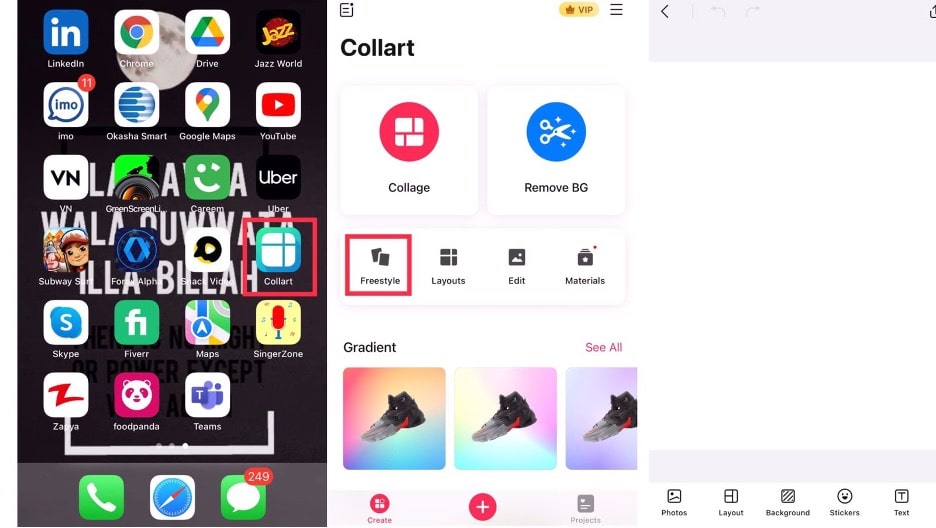 Launch the "Collart" app by tapping on its icon and choose free-style. Here a blank canvas will appear.
Collart offers an enormous selection of stickers. Pick the relevant images. Images like tigers and mandarin oranges, and Plum Blossom are great images that symbolize Lunar New Year.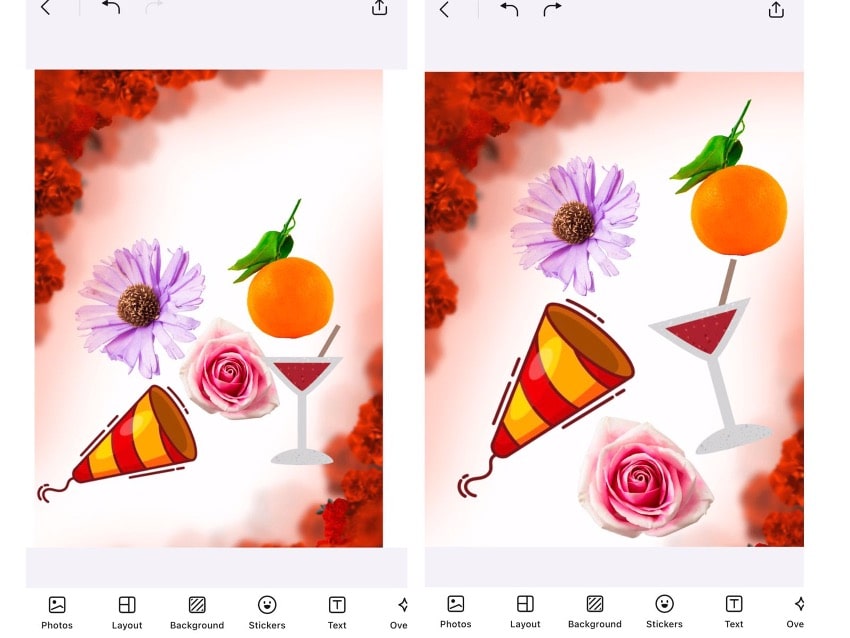 Import all relevant stickers for your design. Once you import them, start doing some basic fixes like cropping and rotating them.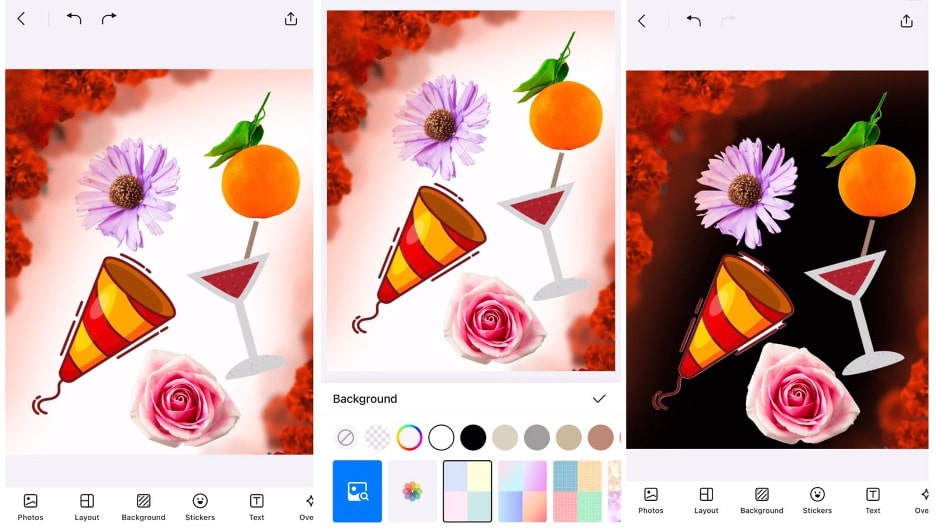 Touch on the background and select a color that will give your sticker a nice look.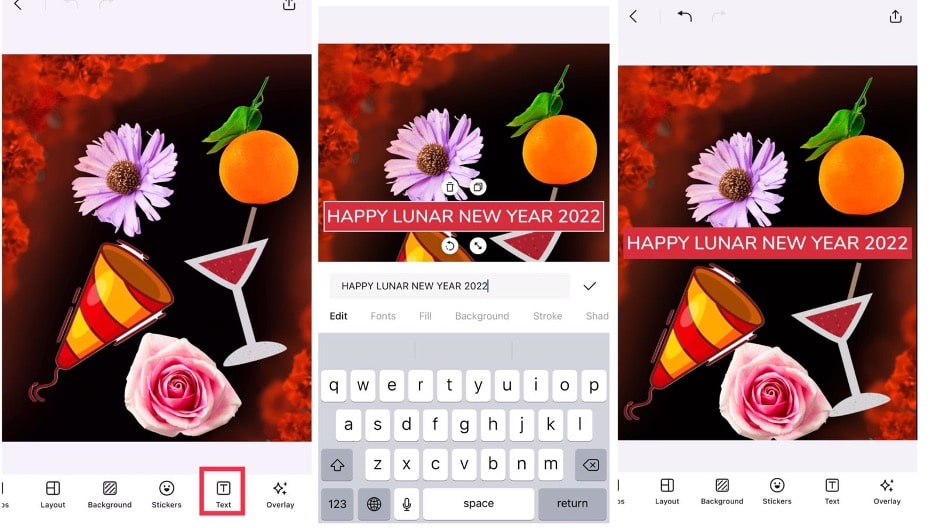 Adjust the font size, color, and positioning of your stickers to match what you see in this screenshot. If you need to make any final tweaks, resize or rotate each sticker by clicking on it in editing mode and then clicking on it again until it takes the shape you want it to.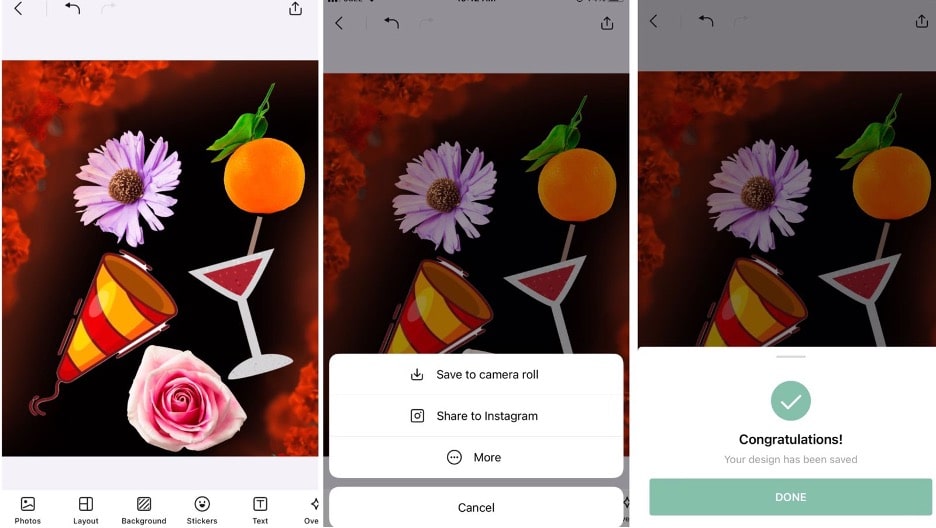 Lastly, click the top left corner to save it. To save the photo to your camera roll, press the button on the top left corner.
Create Chinese New Year Stickers With Your Own Images
You can also upload any photo to Collart and have it turned into a part of your sticker. With the backdrop removal cutout tool, it's simple to do. To cut the background from your shot, there's no need to draw lines around it. With a simple tap, Collart made it feasible.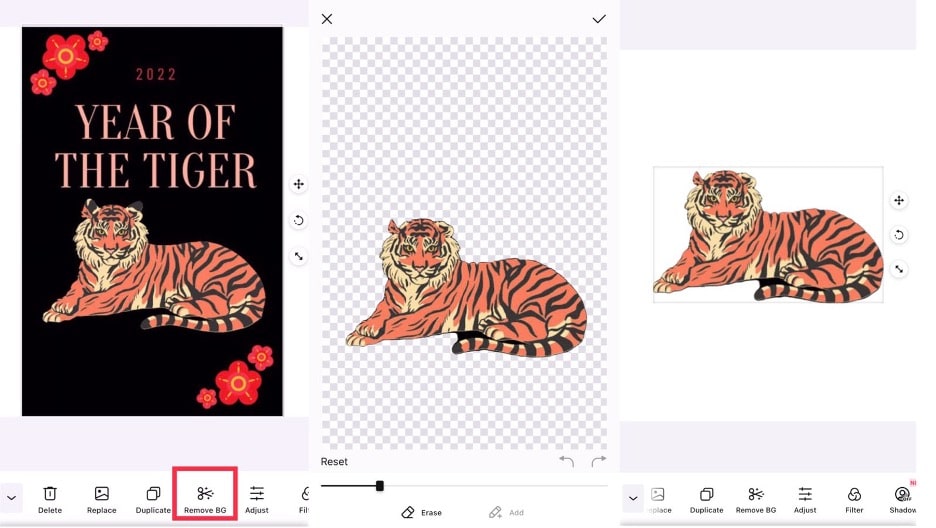 This function adds to the attractiveness and beauty of your stickers. The mode of operation will not change. Simply submit your image to Collart and select 'Remove Background.' When you're finished, hit the upper right corner to erase your backdrop.
You can easily change any photo background and turn them into your personalized sticker. The background is easy to change, and the stickers are easy to apply. You can customize your photos in the same way. You can also create a ton of different versions of the sticker. You're going to need to decide which one you're going to use and which one is going to be your best one.
Download Collart Sticker Maker to Create Chinese New Year Stickers For Free
With Collart free photo editor app, you can easily remove image background, along with many other functions and tools you need to create your own customized stickers. From photo adjustments, removing background and creating transparent images, Collart is the one graphic design app you need for your iPhone and iPad. Start creating stunning Chinese New Year stickers for your loved ones!

👉🏻 Follow Collart: Facebook | Instagram | Twitter | Pinterest | YouTube | Website | TikTok