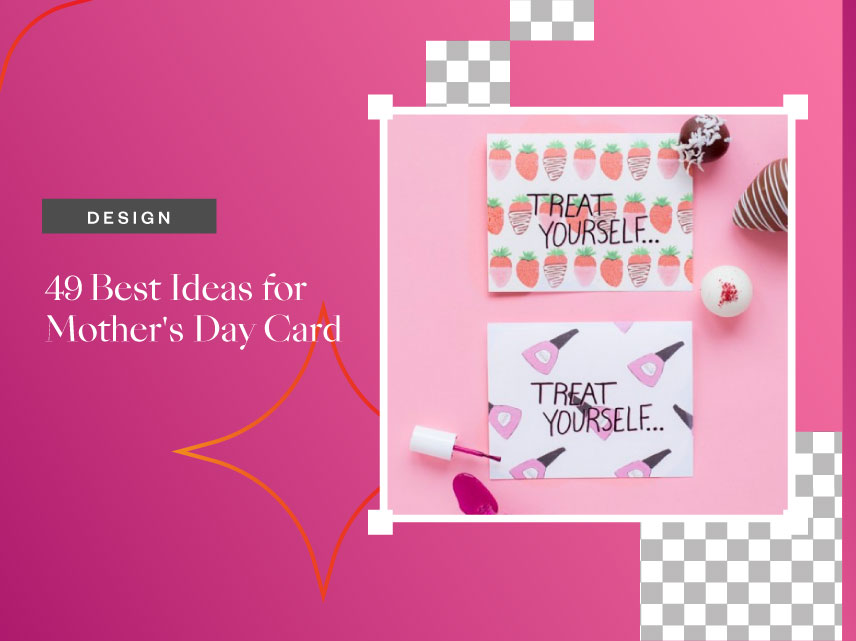 49 Best Ideas for Mother's Day Cards
Need some ideas for Mother's Day Card? We can help! Marking a special day to honor all that moms do, Mother's Day is a meaningful reminder of the enduring strength and love of mothers everywhere. From juggling work and family to mustering up boundless energy just when we need it most, moms are simply superhuman. So this Mother's Day, let's celebrate by showing our moms some extra appreciation.
Mother is the most powerful figure in our lives, not just because she is our parent but also because she loves us unconditionally. When we express our love and gratitude to our mothers, it makes us feel good inside. A heartfelt Mother's day card would be an excellent idea to express your gratitude.
49 Ideas For Mother's Day Cards Designs
Whether you're a daughter, son, spouse, or friend of a mom, it can be difficult to think of the perfect gift. Well, thankfully, we have a few ideas for you! Today we'll take a look at some of the most heartfelt ideas for mother's day cards.
String Heart Yarn Card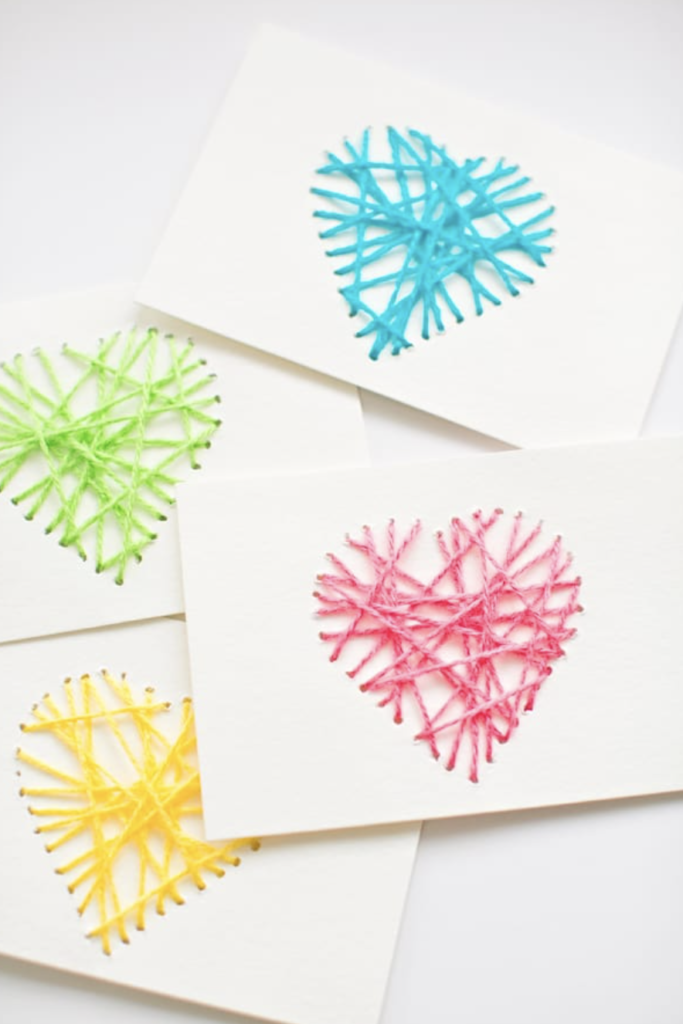 You'll need some colorful thread, an embroidery hoop (or any other small container), felt for the base of inside/ outside–and that's about all there is to create one sweet present.
BEST MOM EVER Wooden Card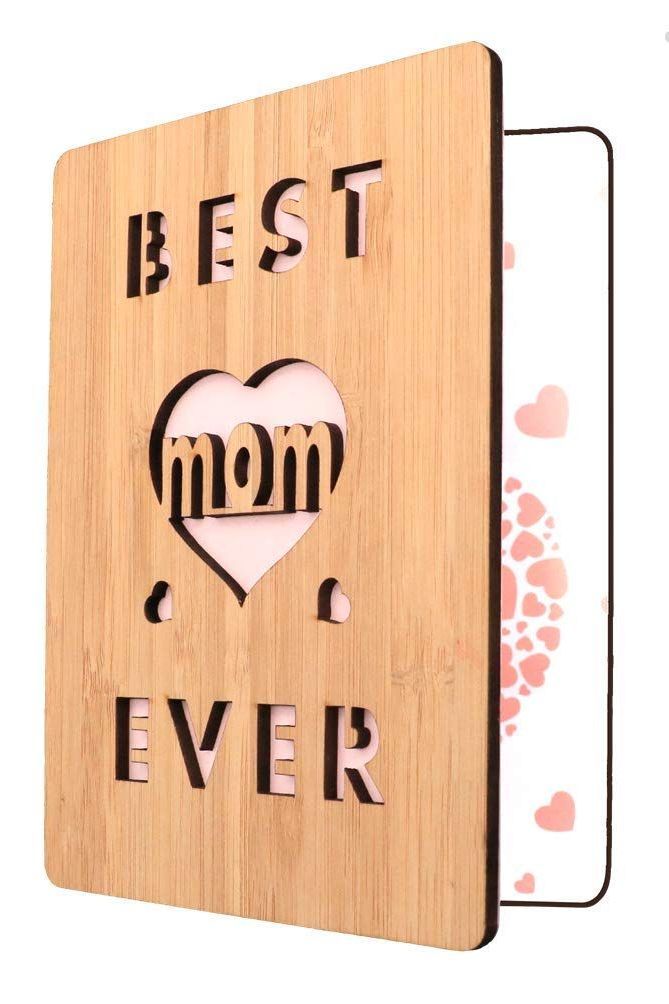 Many years from now, she'll still cherish this gorgeous bamboo card. It will remain a special memento of a wonderful time in her life.
Cartoon Bouquet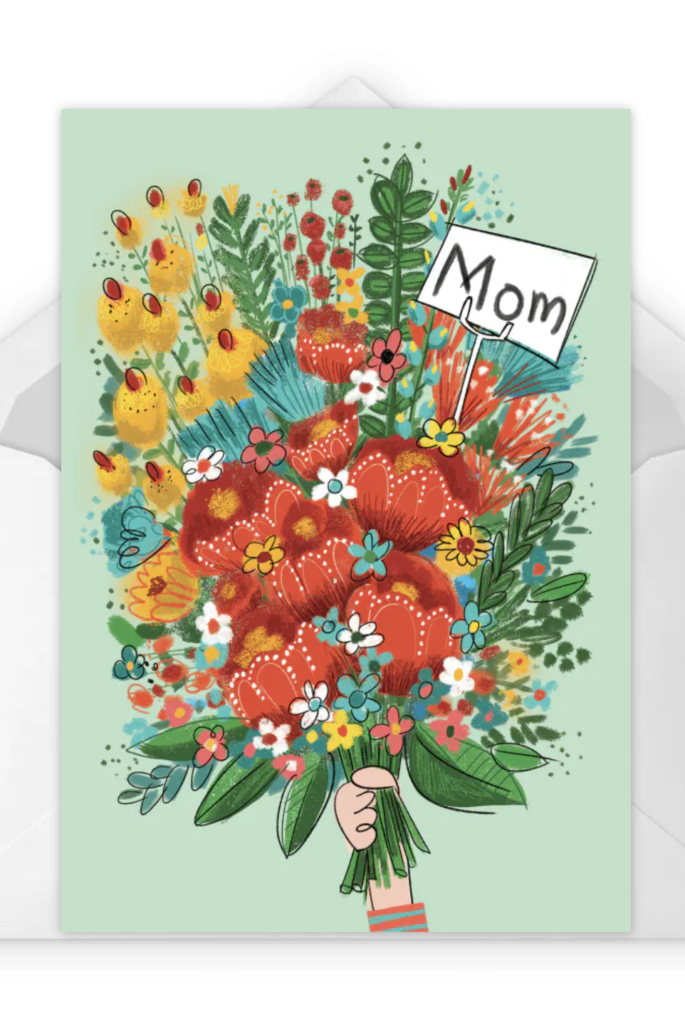 Send your Mom the gift of a beautiful bouquet with this card and real flowers too!
Treat Yourself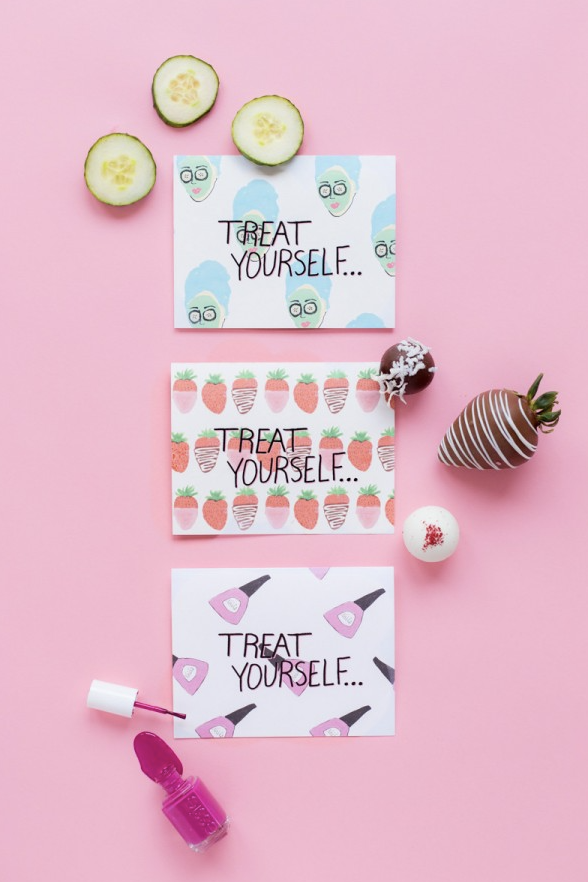 Mother's Day is almost here and if you're hosting a spa day for your Mom this year, then give her one of these cards in light of the self-care theme.
Mommin' Ain't Easy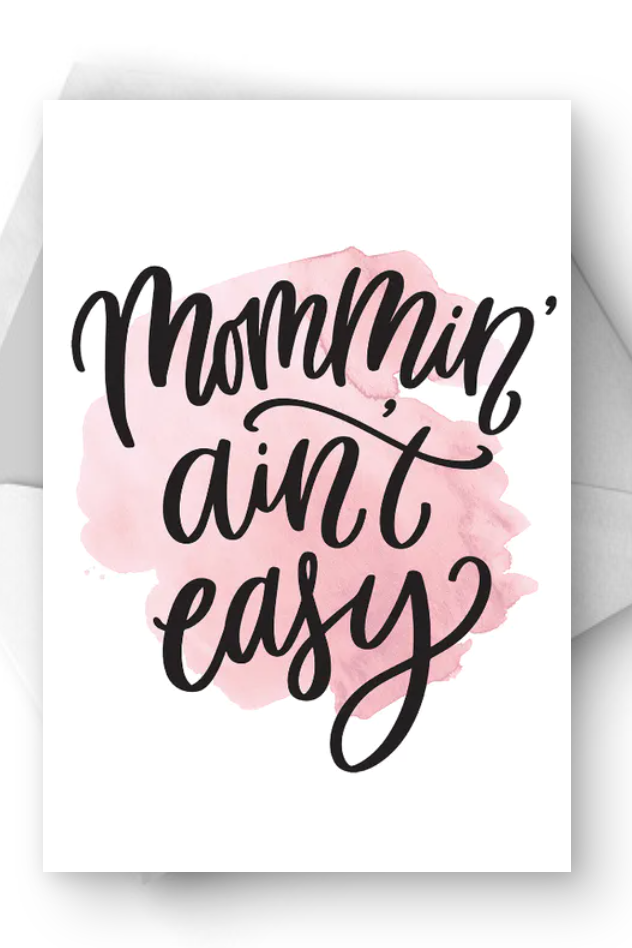 The struggles of motherhood are real, but this tongue-in-cheek card will make them a little easier to take.
Paper Flowers Card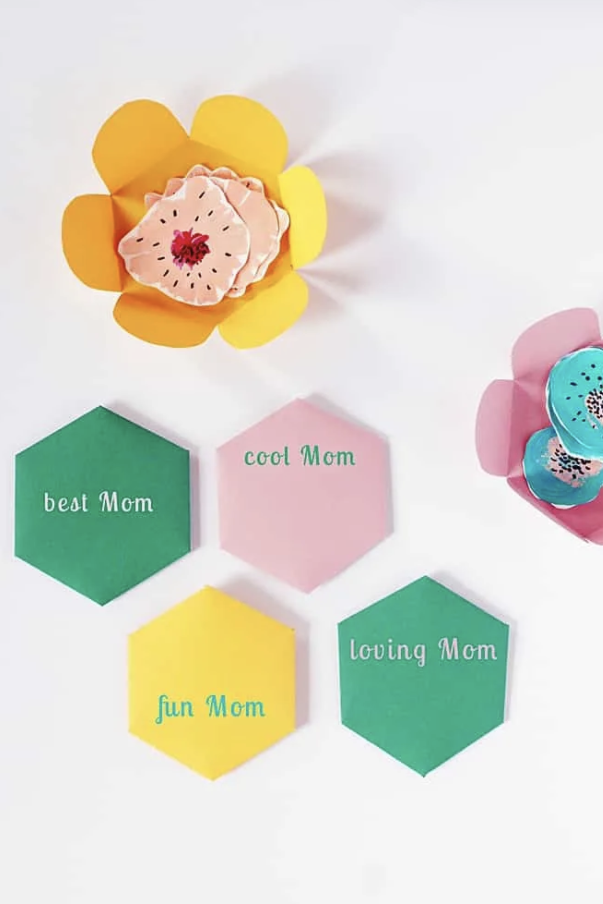 You'll be having a hard time not opening the envelope once you get it. You know there's going to be something special inside, and your anticipation makes this process much more exciting! When she unfolds her paper flowers from our secret lover (you), the chances are good that any negative thoughts will melt away into thin air because these things never fail us—they're just too gorgeous for words.
Letter to Mom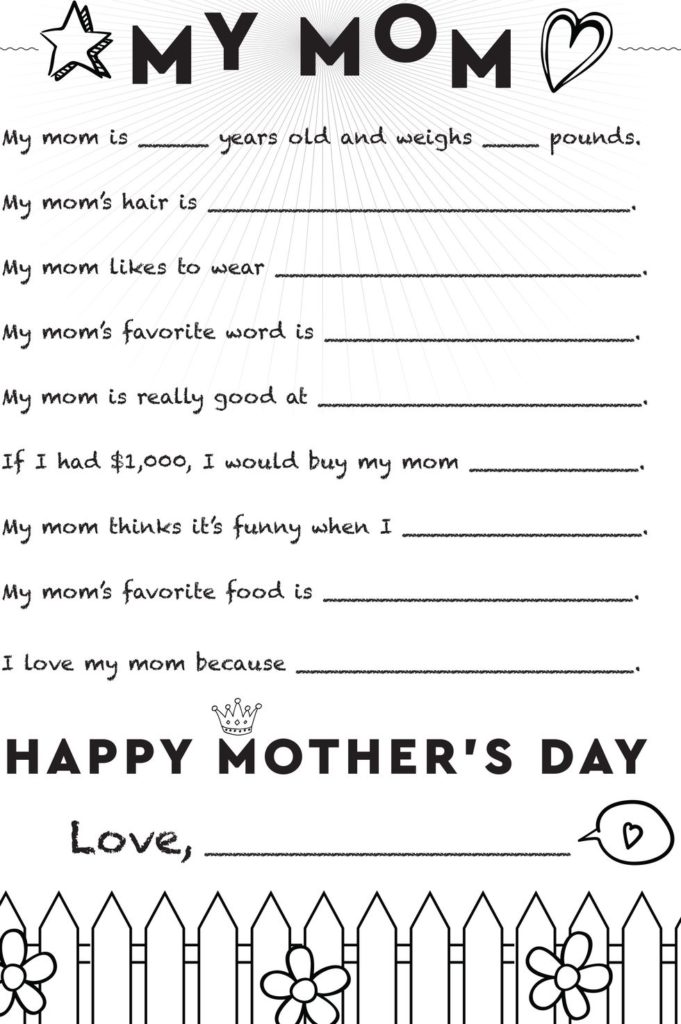 This interactive card will make it easy for you to tell Mom how much she means. With an easy-to-follow template and all of your child's love on paper in just minutes!
Thank You, Mom
These Mother's Day cards are the perfect way to show your mother how much you care. With simple but eye-catching floral details, this design will be sure to make her feel special on what would have been another forgettable day in between work!
Home Is Where Mom Is
Have you ever noticed how mothers have this way of making anything feel like home? This card will remind your Mom that her own mother would be proud to receive it as well.
Floral Accordion Card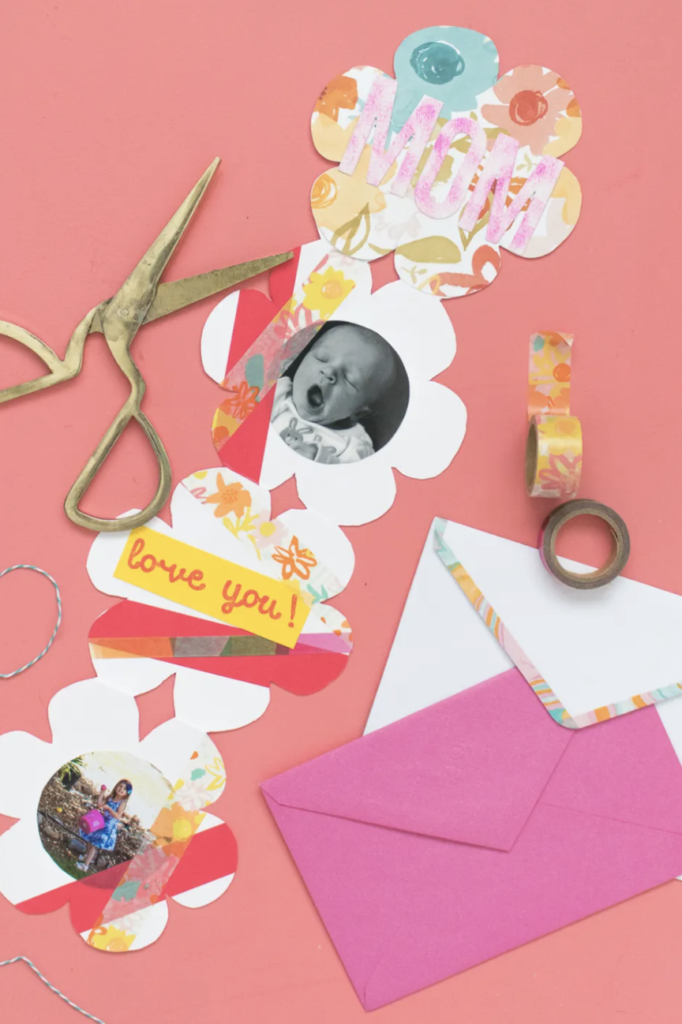 A flower-shaped accordion card with pictures of you, your siblings, and even Mom! You're going to have the best Mother's Day ever when she gets a load off her chest.
Pure Chaos Mother's Day Card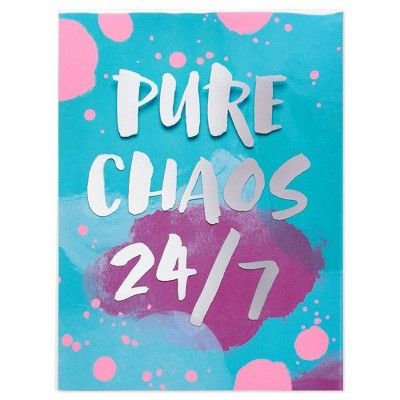 This card gives her permission to find humor in the hectic nature of motherhood. Even when she's surrounded by screaming children and piles of laundry, she can still laugh. After all, motherhood is a chaotic and wonderful adventure.
Mother's Day Coloring Card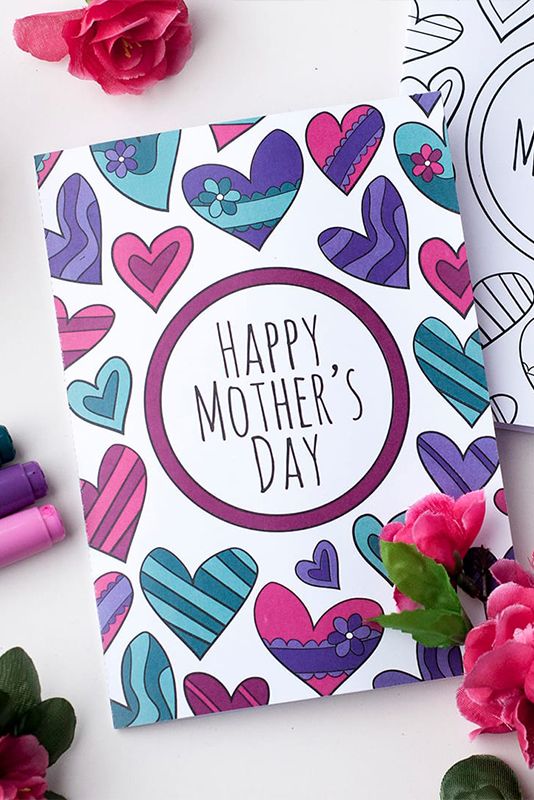 The card can be printed as is, or you could print it without the colors, so kids are able to decorate themselves.
'Mean Girls' Mother's Day Card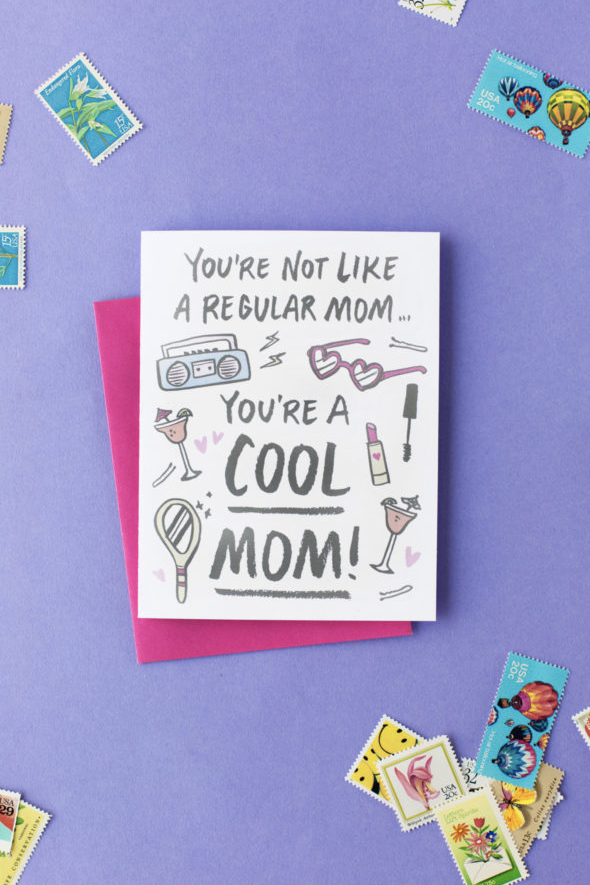 When you think about your Mom, what's the one thing that comes to mind? Is it an image or memory from years ago when she was young and beautiful. Chances are, if we've been around long enough for this conversation, then there is more than just her looks involved in our thoughts on how awesomely talented (and also lucky)we feel they were as mothers!
Thank You for Always Hanging in There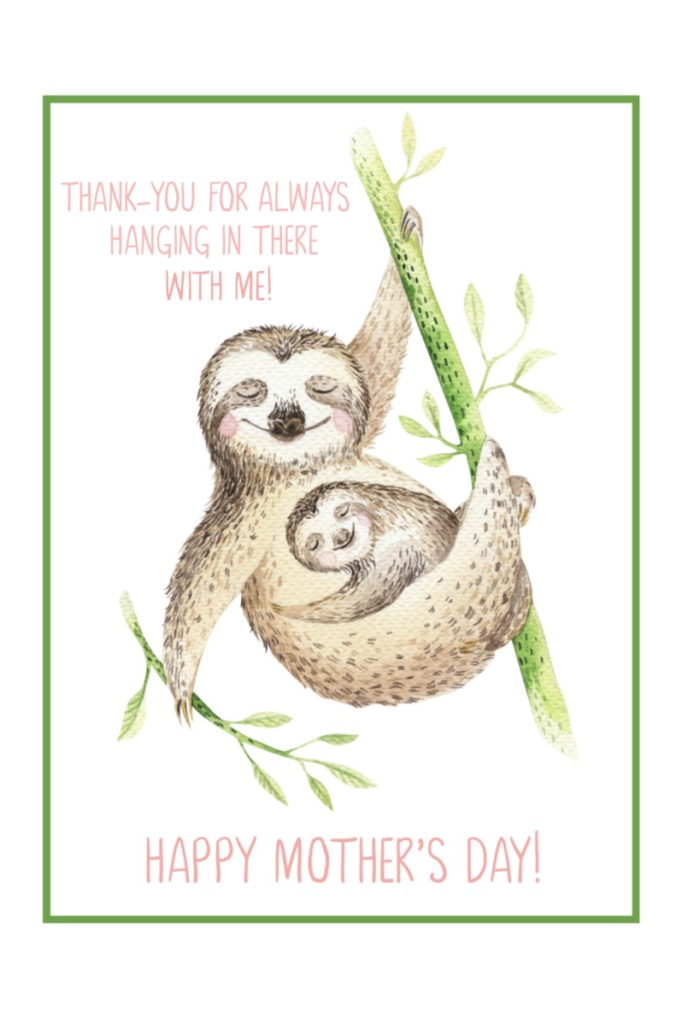 The Mom who's been there through it all, this sweet sloth card will hit the right notes for you.
Color-Your-Own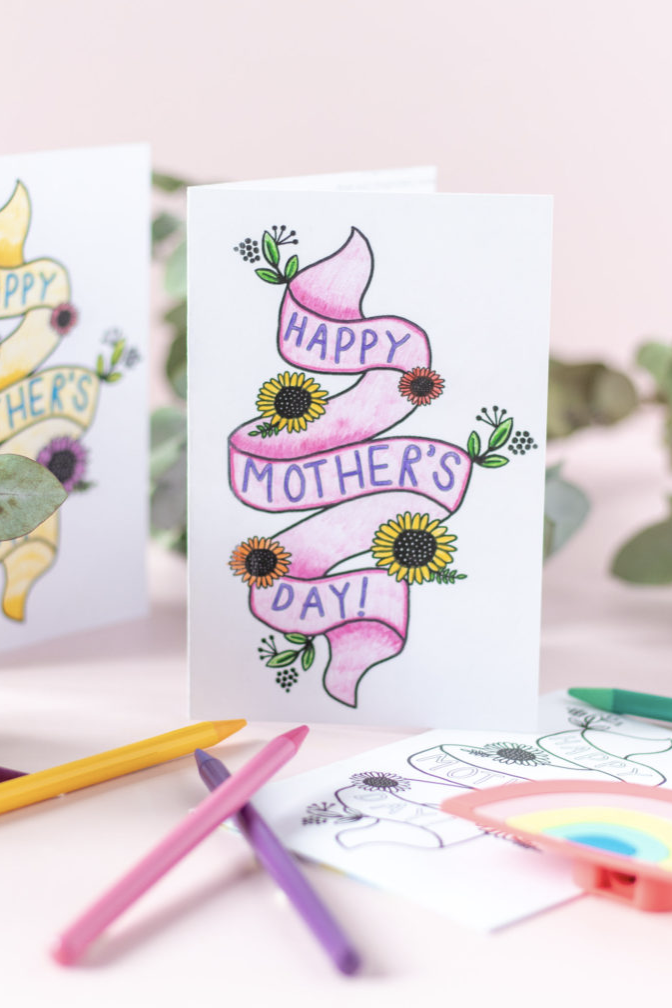 Give this card template a try and see which way your Mom likes to color. If she enjoys the creative process, leave it plain for her self-expression; if not, then go ahead with whatever color scheme you know will make her happy!
Flower Bracelet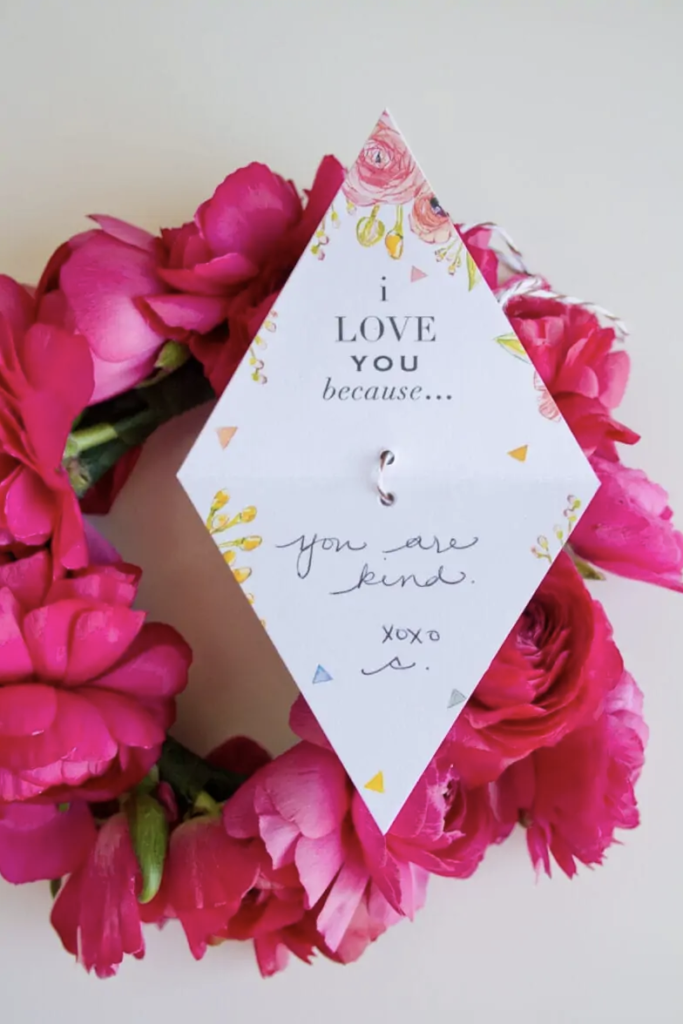 Make a bracelet out of faux blooms and floral wire. Attach the Mother's Day card for an added touch!
You're an Amazing Mom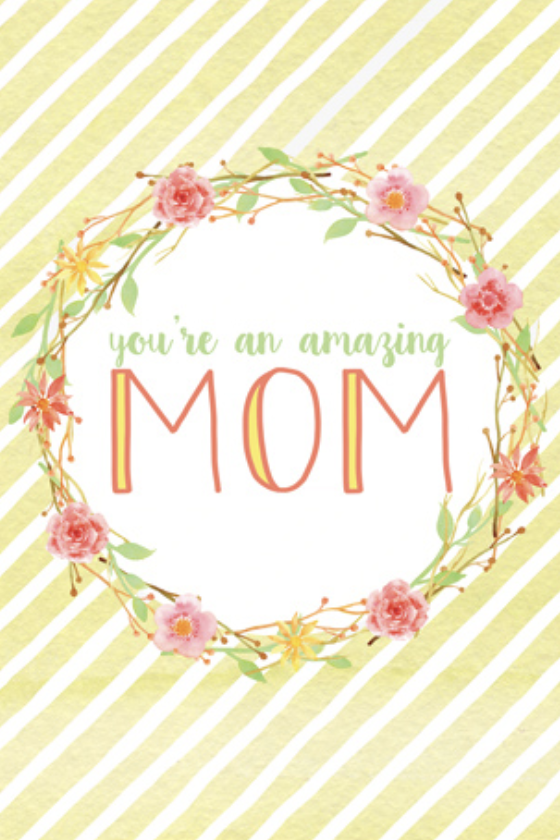 That's right, people. This card says what you need to hear without any of the fluff or padding that usually surrounds these types of messages – just straight talk from one human being who knows exactly how hard this life can sometimes be!
Simple Card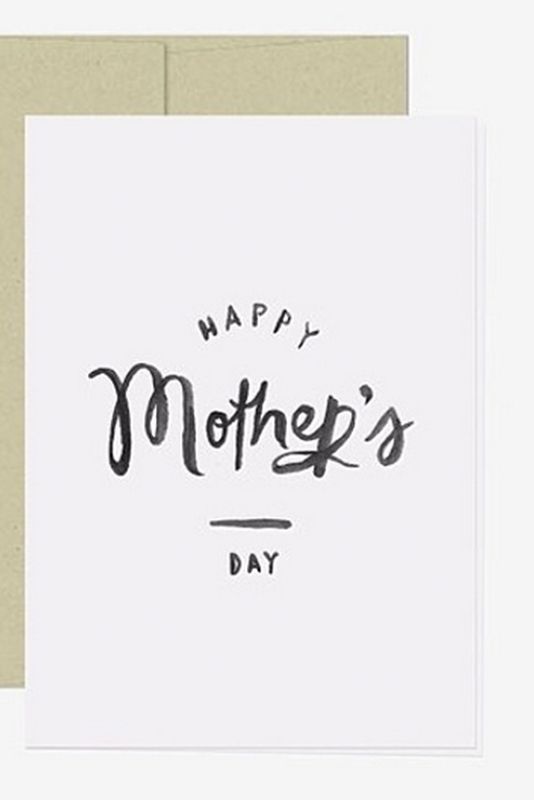 Here's a card you can make for your significant other that'll let her know just how much she means in life. It doesn't have to be complicated, but also take time and put some effort into it, so the message comes across strong!
Diagram of Appreciation Card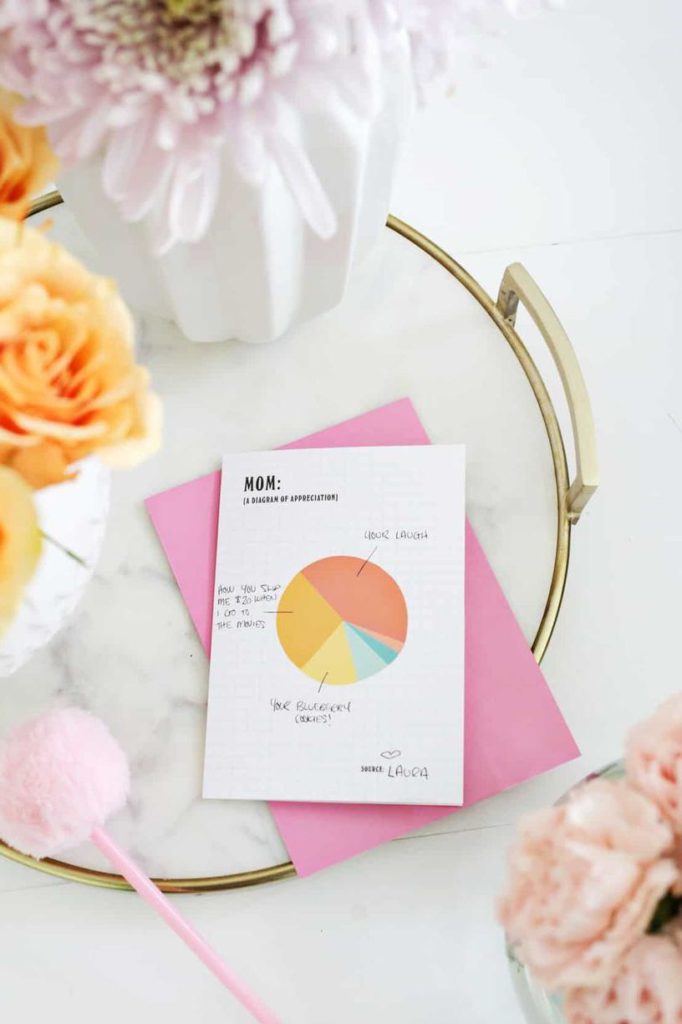 One of the perfect ideas for Mother's day card. Match one of her many amazing qualities (like hard work!) and explain why it belongs in that specific pie chart section!
Handwritten Script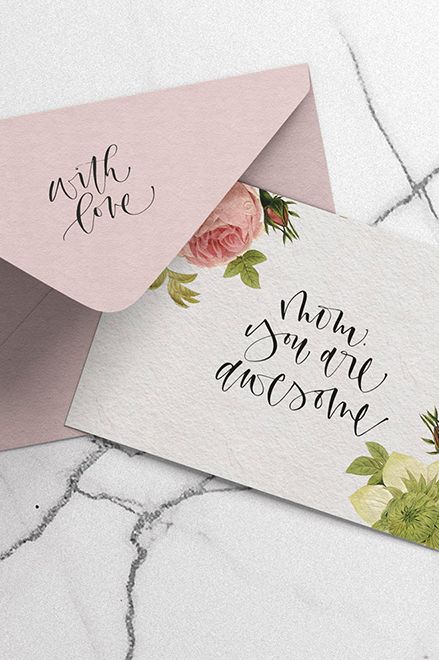 This fancy script card is perfect for any mom who wants to be elegant.
Floral Bouquet Card
The arrangement of this bouquet is unlike any other. It's filled with sentences that describe the love and appreciation you have for your Mom!
Floral Heart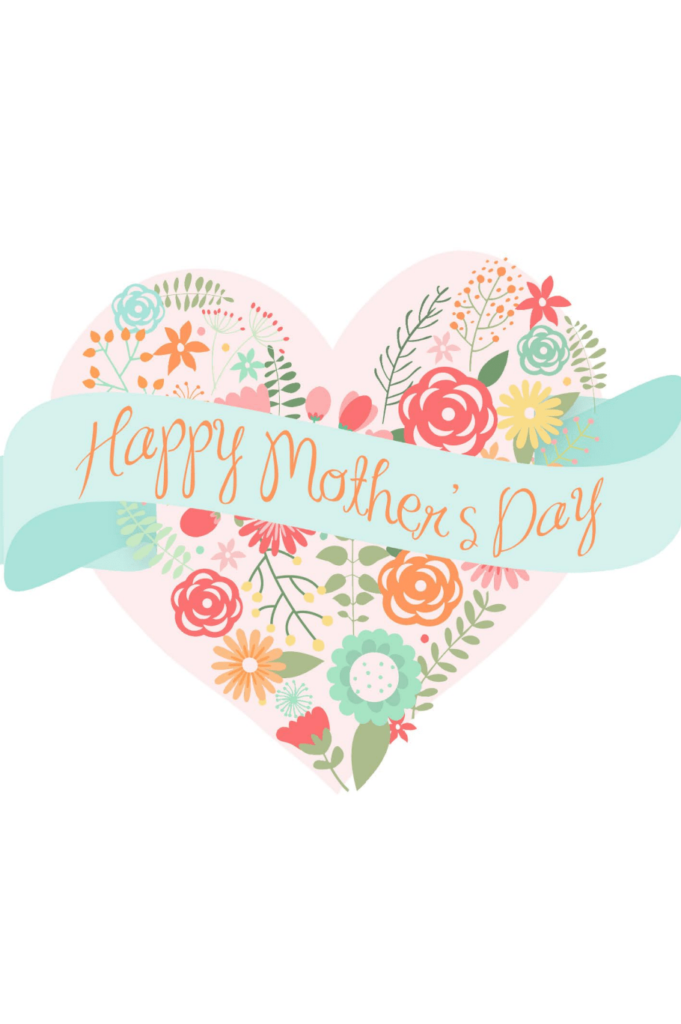 This beautiful card is sure to make your mother's home feel like a paradise on May 8th.
Friendship Bracelet Card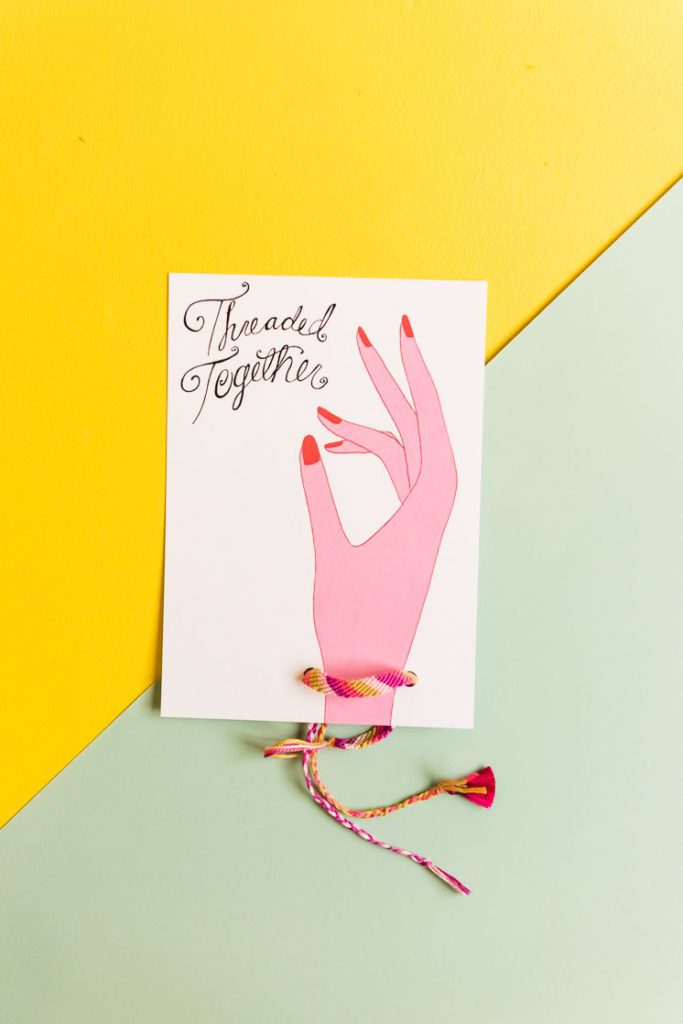 Wear this friendship bracelet to show your love for each other no matter where you are.
Coolest Mom Around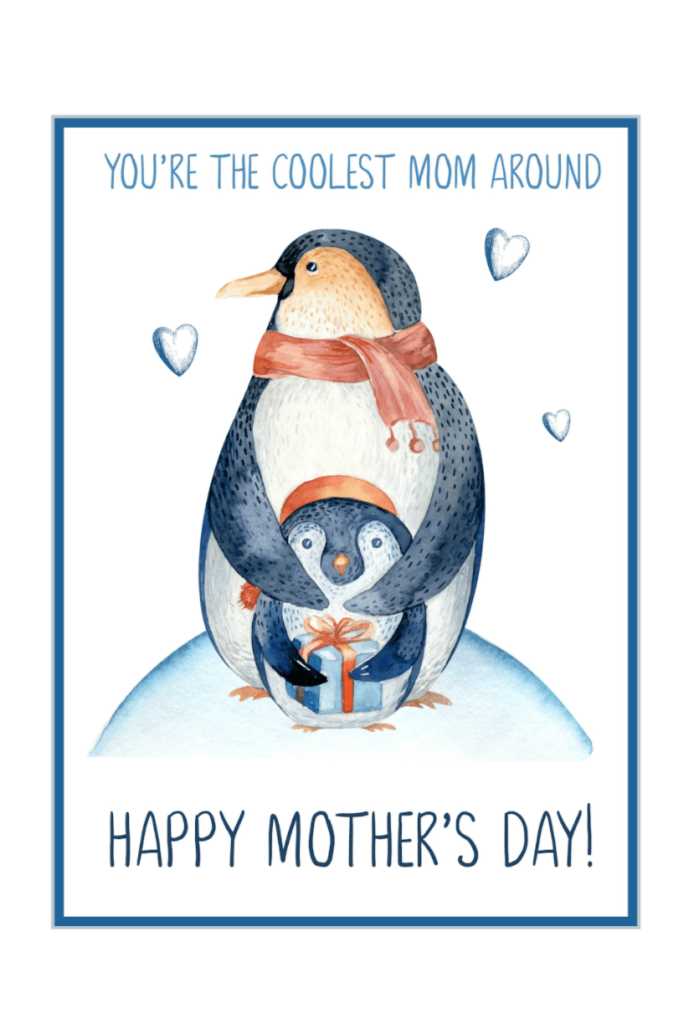 The illustration of this sweet little penguin will be the perfect mother's day gift for any mom who loves animals and has an appreciation for understated design.
Handprint Bouquet Card
Give your kid the chance to be someone special by turning their handprints into a mix of colorful blooms.
Patterned Printable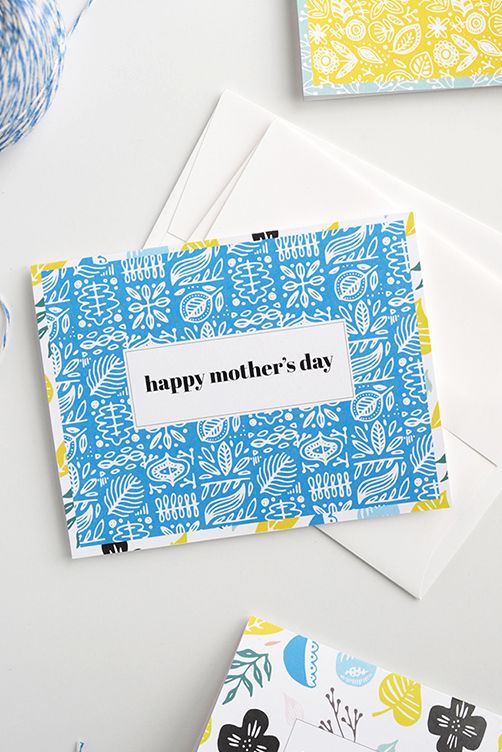 This wonderfully patterned card is sure to make a statement among the many your Mom will receive this Mother's Day. There are several more color and design options available too!
Mother's Day Trading Cards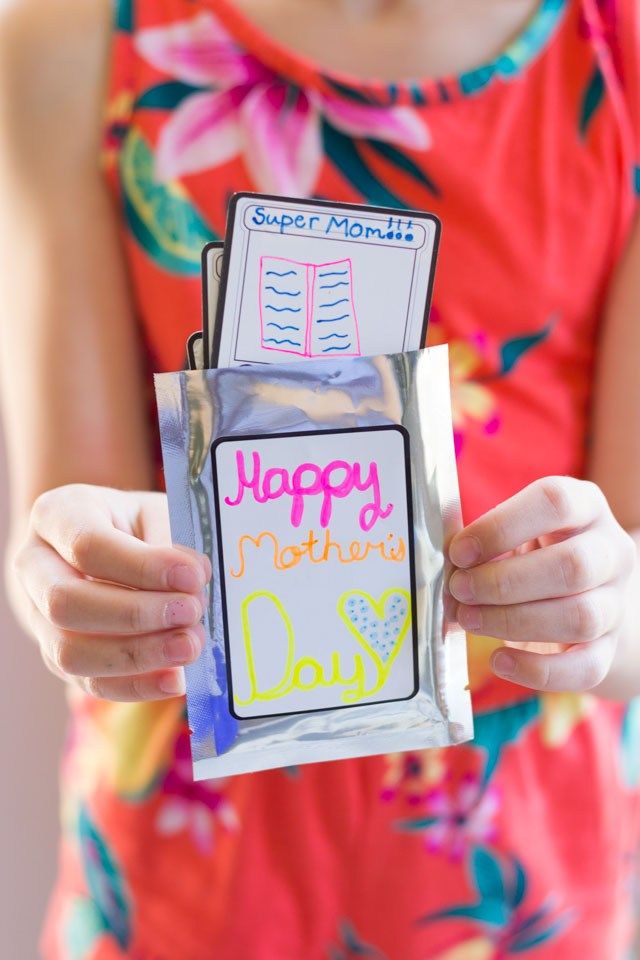 She's been there every step of the way, from buying your first baseball card to going on vacation with you. Now it's time for a little token of our appreciation: A silver pack filled with limited edition cards that will be worth more than any other in existence!
Happy Mother's Day DIY Coloring Card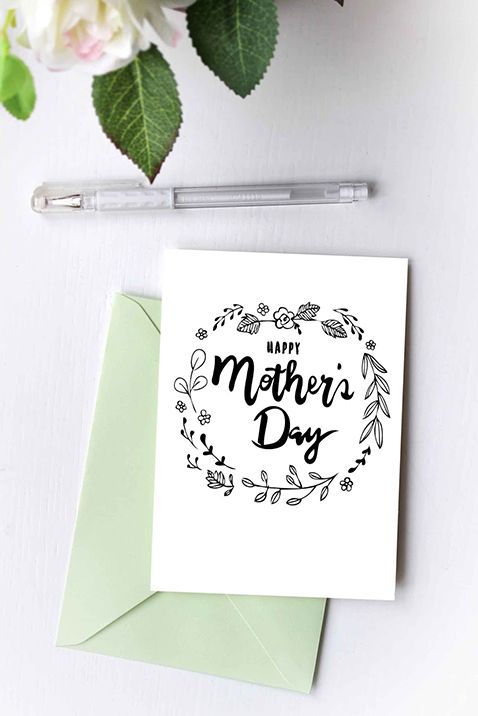 One of the most creative ideas for Mother's day card. We can't wait to see what you do with this! The possibilities are endless.
Woman of Strength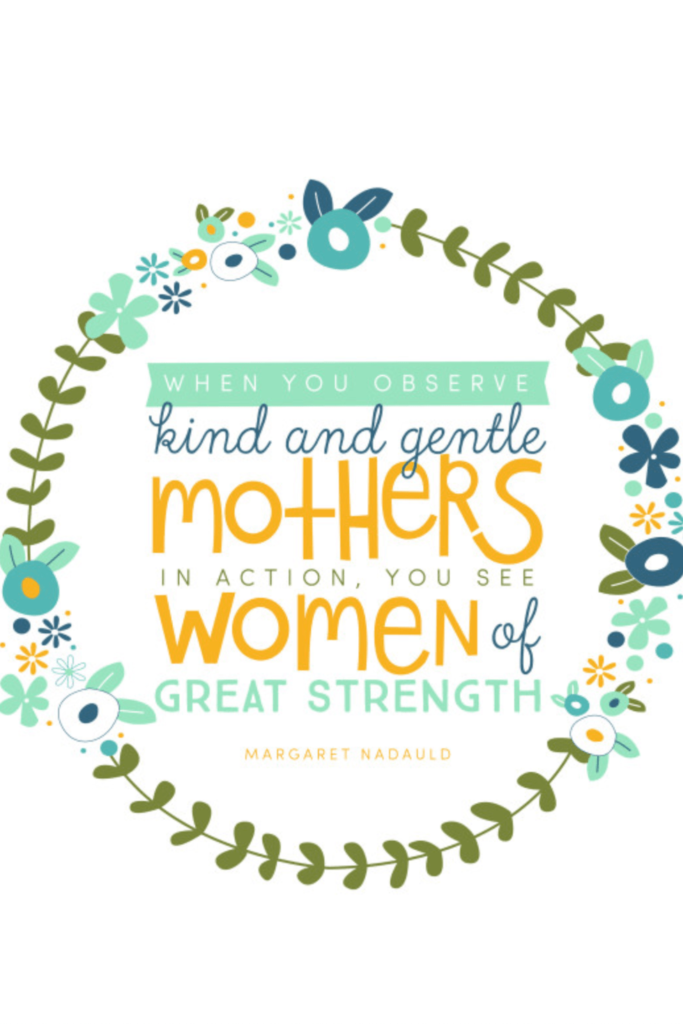 This card features an elegant quote from writer Margaret Nadauld, and it couldn't be more true.
Button Flower Mother's Day Card
The easiest way to create a flower is by using buttons. Take your favorite color of the button and bunch them together in groups that you think will make an interesting shape, like circles or squares, for example!
You can even mix up how many pieces there are in each group.
Pastel Watercolor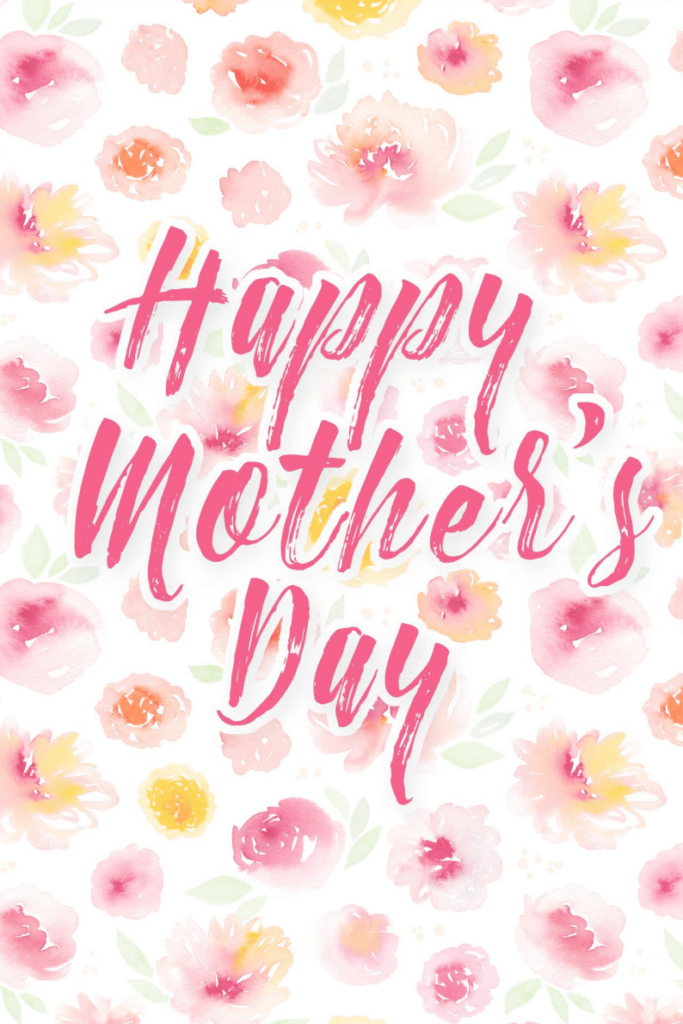 The pastel colors of this card are a perfect fit for the season. You could even call it soothing and calming, especially since watercolors are so peaceful!
Mother's Day Coffee Card
Coffee is the best way to get Mom excited about anything, so this card will really put a smile on her face. Pair it with some coffee beans and an appropriate gift for your favorite woman in life—the one who has been there through everything!
I'm So Happy You're My Mom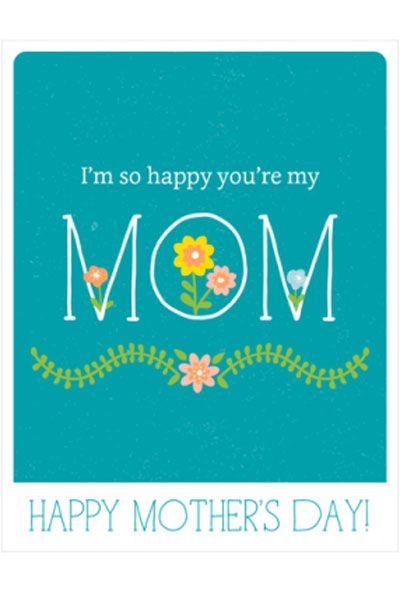 The perfect Mother's Day card for all of the women in your life, this one is sure to make their day.
To Us, You Are the World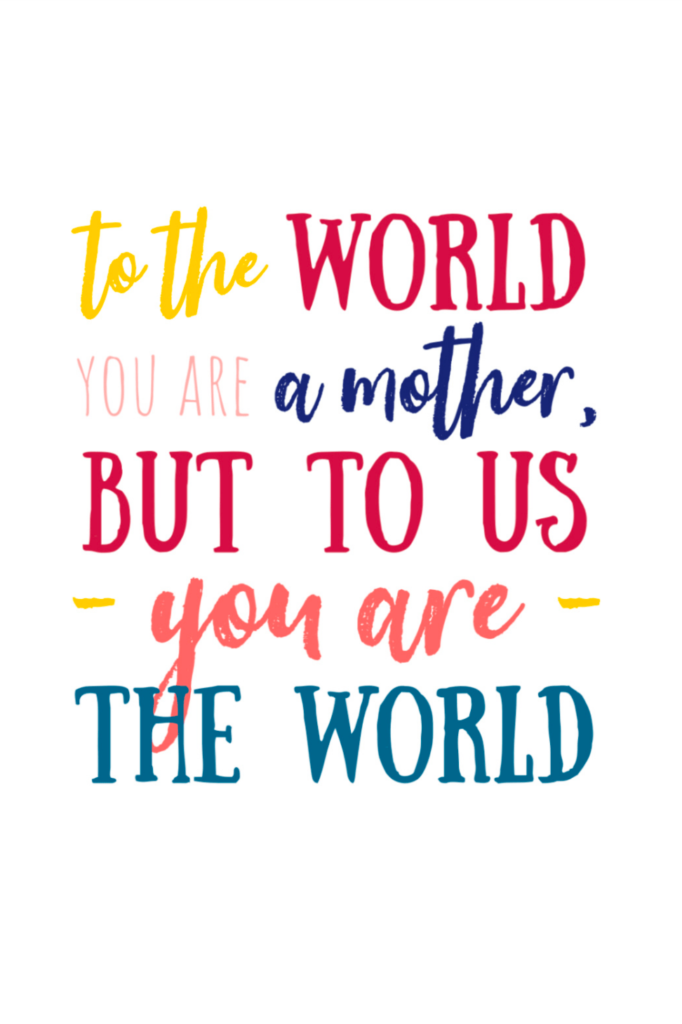 This card is a great reminder for Mom to know how big her role can be when it comes down to choosing what's best!
Tulip Mother's Day Card
For years to come, this handmade beauty will sit on display and make your home a little more beautiful.
I Appreciate You Even More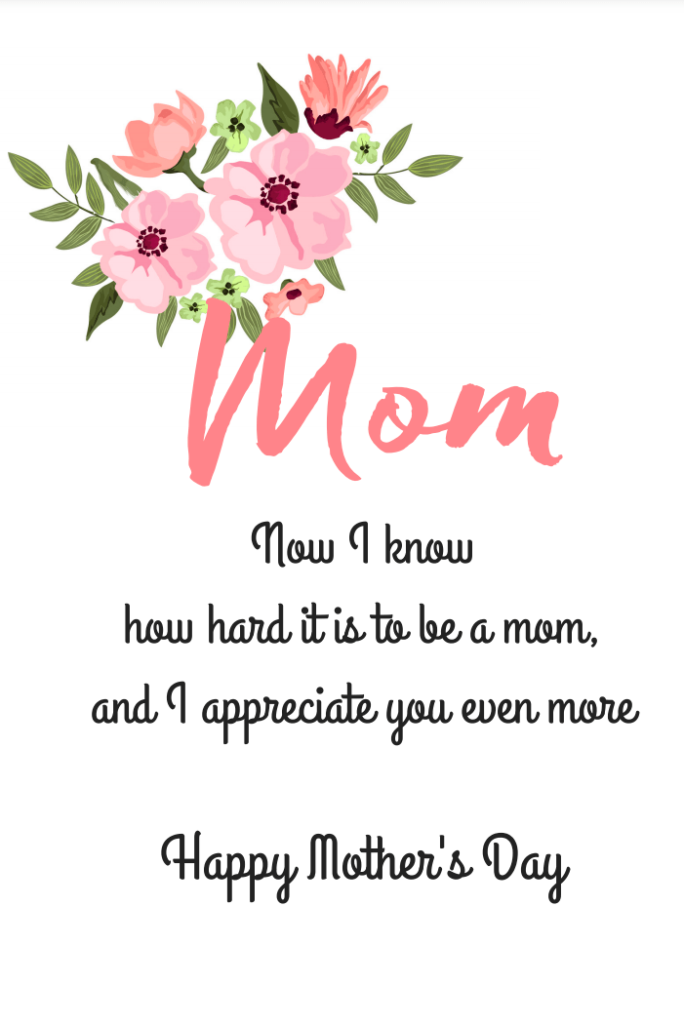 Your Mom's selflessness and sacrifice is something that cannot be compensated with money or words, but it's appreciated nonetheless!
Nail Polish Mother's Day Card
Give the woman in your life a hand with those nails. Date her hands and feet if you have to – just do something!
You're Just My Cup of Tea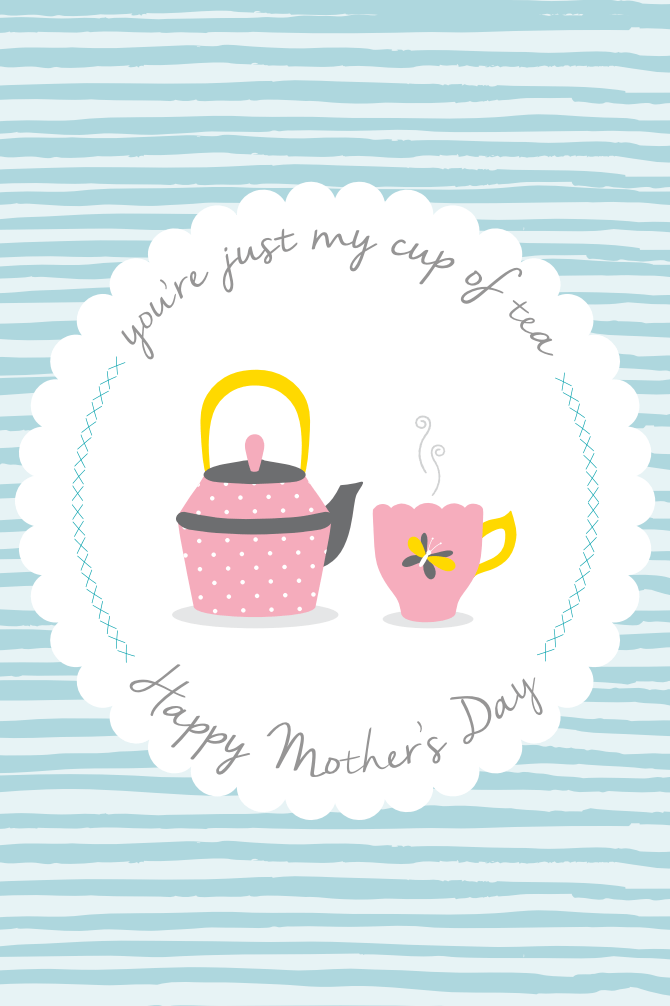 No one could ever resist this printable. The perfect gift for any mother who loves puns and tea, it's also easy to make! Just tape a bag or two inside of the frame so she can enjoy her drink even more."
Hand Holding Heart Card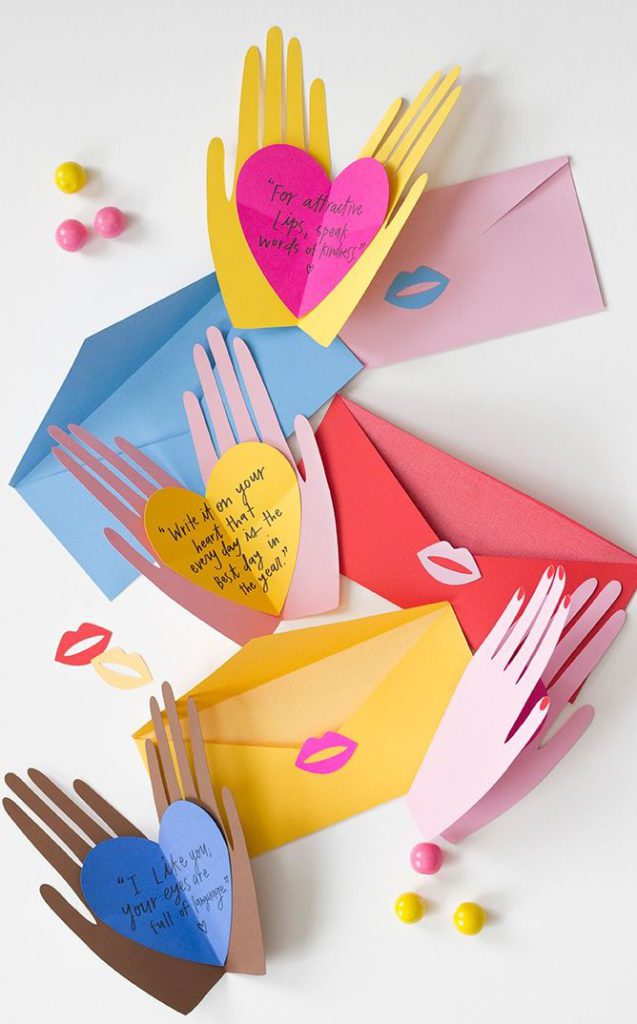 Mom will cherish this love note — literally. For a touch of sweetness, seal the envelope with an adorable kiss-cut out from one side!
Mom, You Are Nothing Short of Extraordinary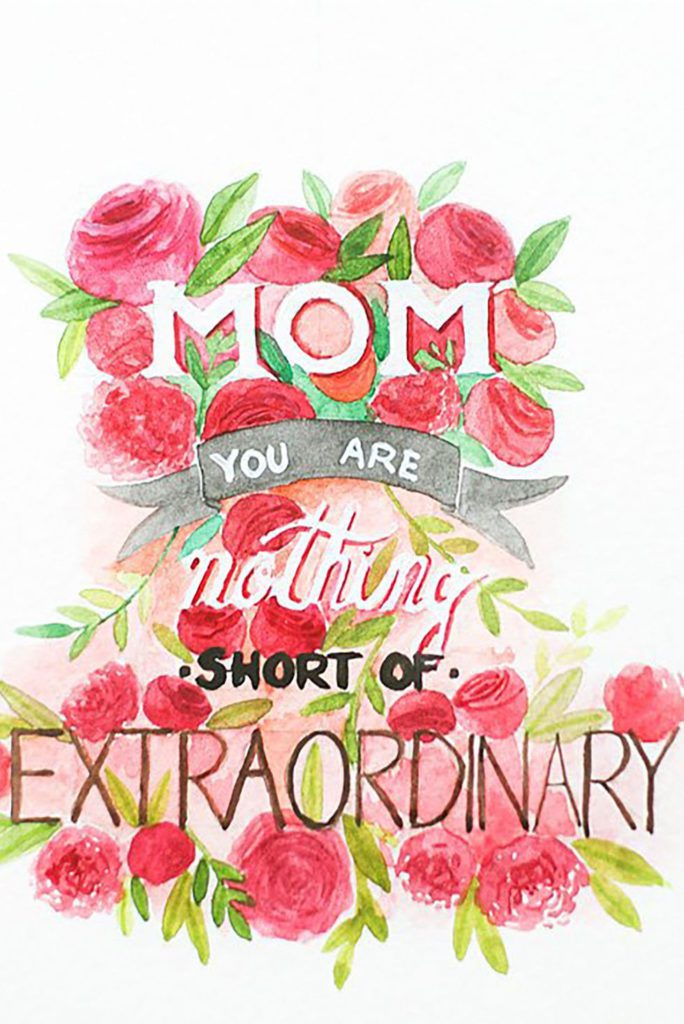 Your mother is an extraordinary woman, and it's high time you knew that.
Queen of Mothers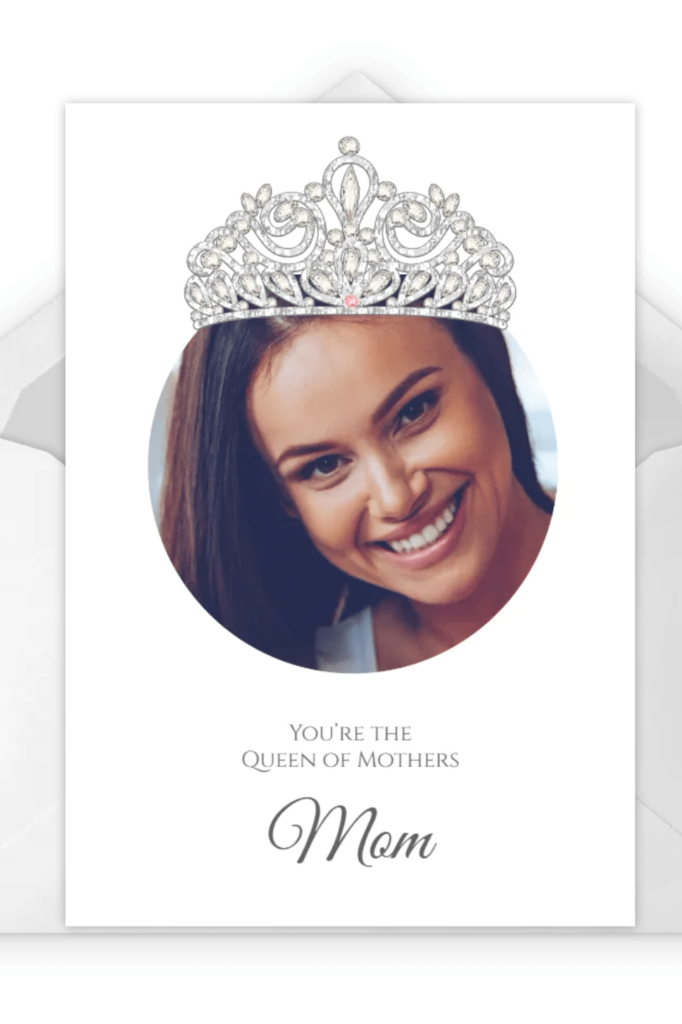 Show your Mom how much she means in life. You can customize this card with a photo and anything else you want!
Wheel Mother's Day Card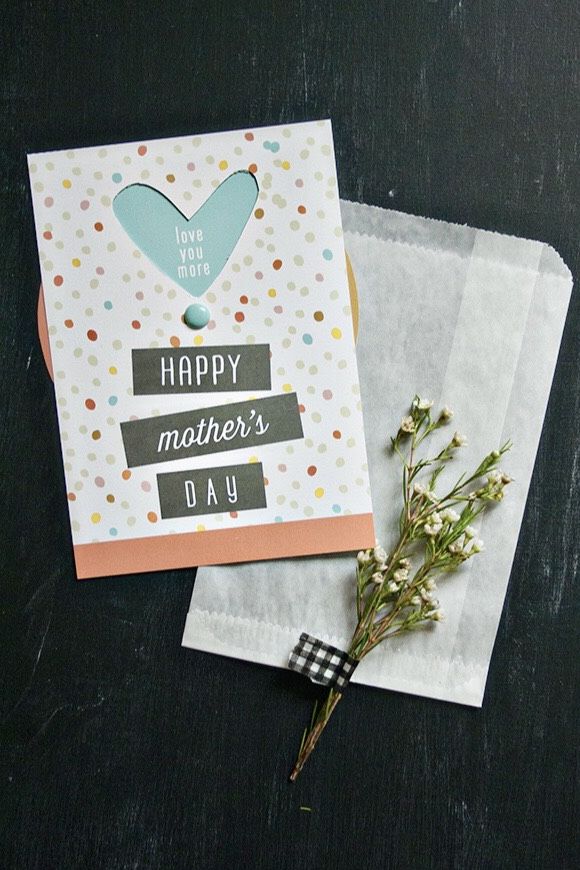 You can't go wrong with this card! It's got the perfect message for any occasion and will let you say four amazing things at once, including "Mom of the Year" or "Best Mom Ever."
Irreplaceable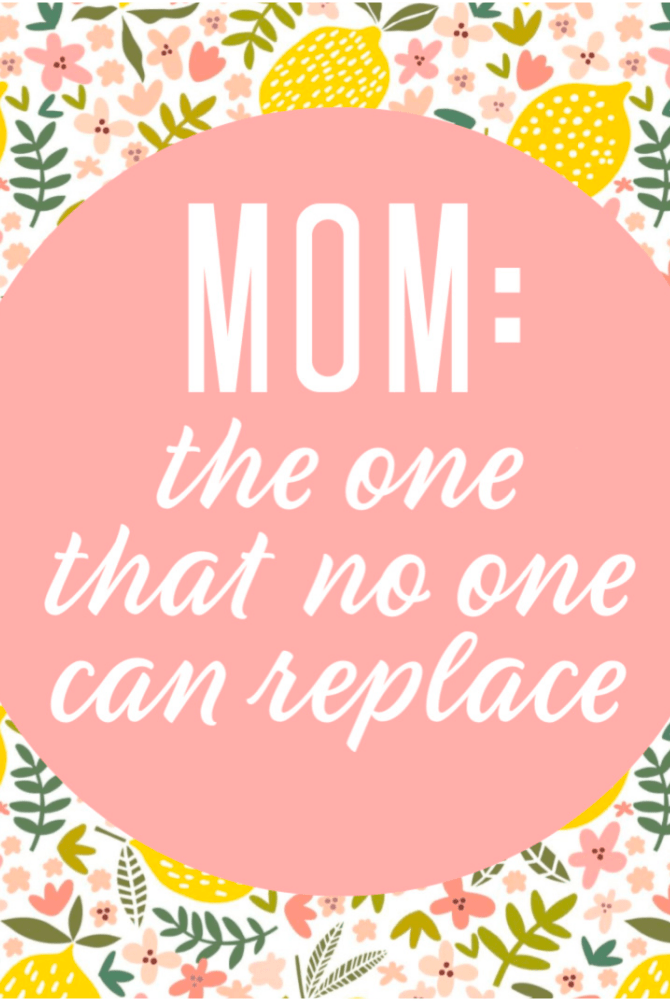 Your Mom is going to love this cute card that matches her personality.
Motherly Attributes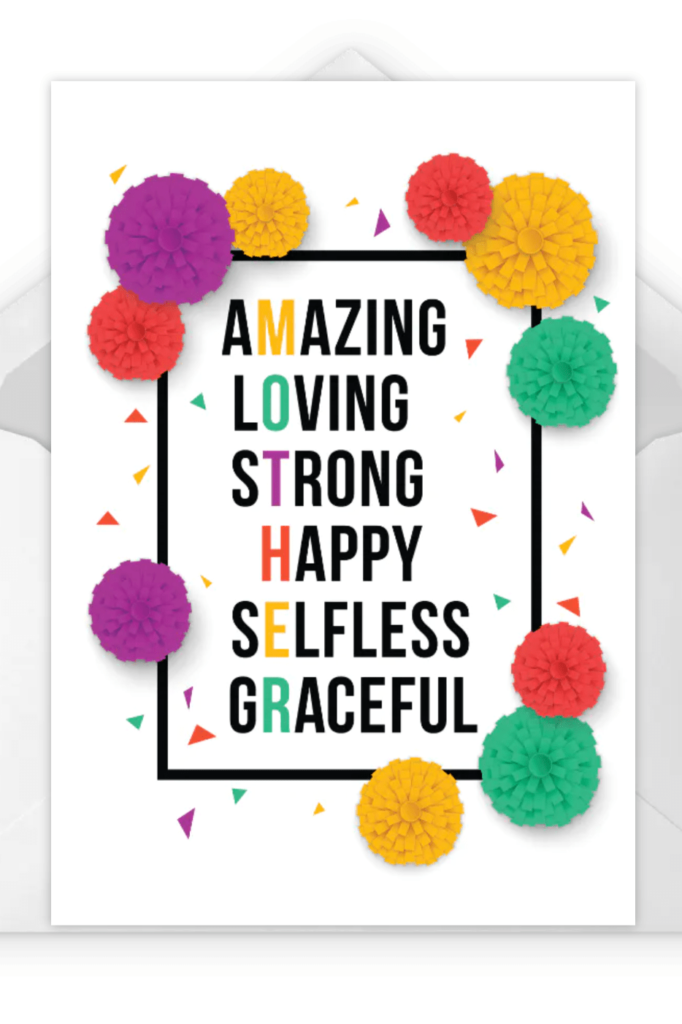 As a special and unique way of reminding your Mom of all the many wonderful things she does, try out this creative play on words!
Koala Mother's Day Card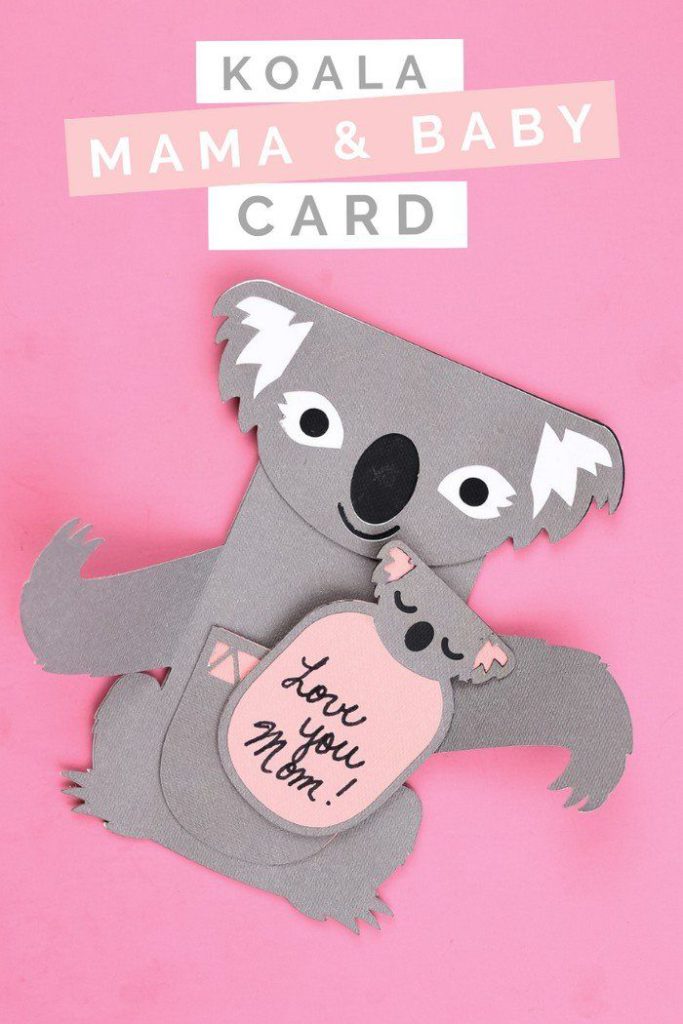 The best thing about being a mom is that no matter how old you get, your children will always come back to their mother.
First My Mother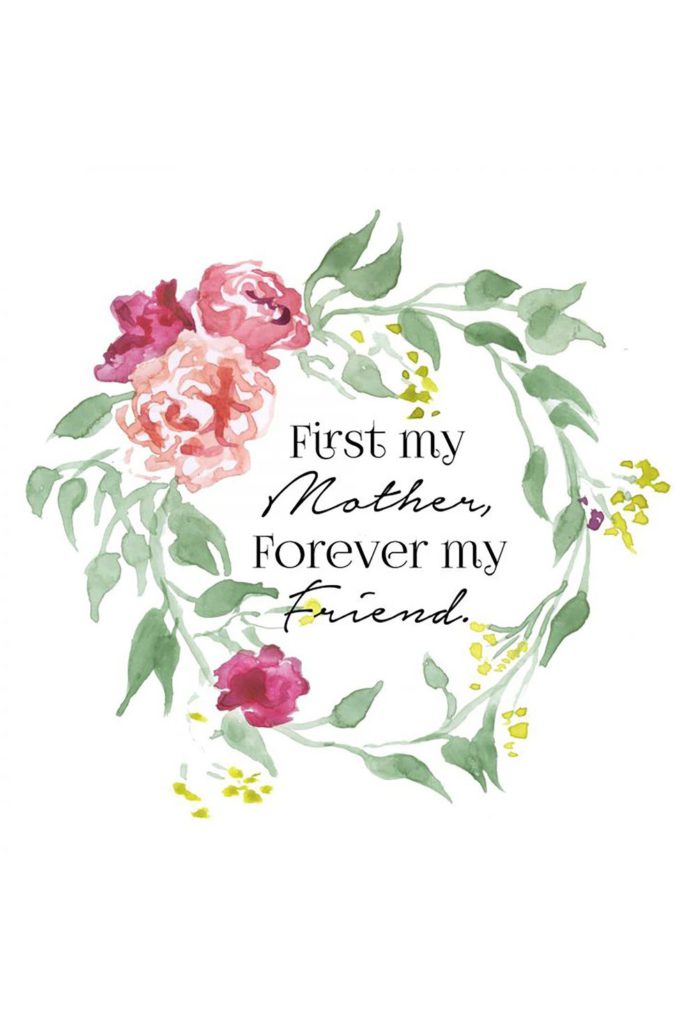 What better way to show your Mom that she's always in the center of your heart than by sending this cute card? The words "my forever friend" really speak volumes about how you feel. Whether it be from being together for years or just everyday moments, there will never come a time when life without her wouldn't feel incomplete.
Sundae Mother's Day Card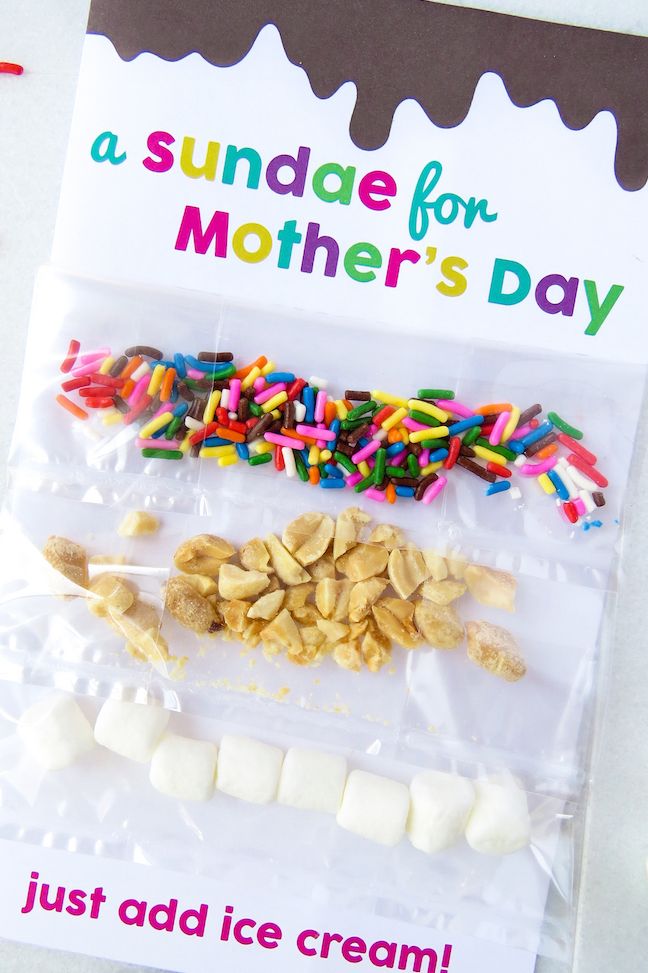 Celebrate Mom's special Sunday with this big ol' sundae topped off by colorful sprinkles, nuts, and marshmallows.
Hyacinth Flower Card
Hyacinth flowers are beautiful, and despite their lack of fragrance, they're still worth planting in your garden.
Mom, You're a Gem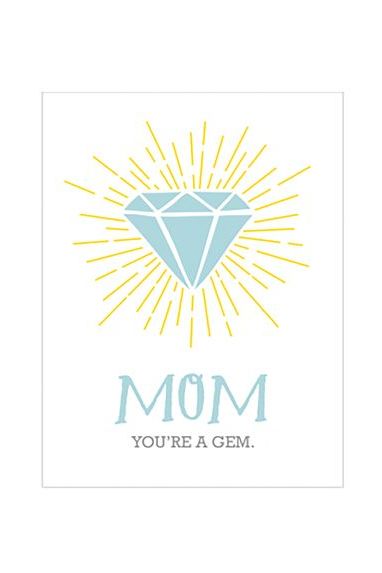 Moms are special people. They are always there for us, offering advice, support, and love. They are the backbone of our families and society. We should all cherish and appreciate them. Your Mom is a special person and an amazing gem. You are lucky to have her in your life.
With Collart free photo editor app, you can easily remove image background, along with many other functions and tools you need to create your own invitation cards, to impress others! From photo adjustments, removing background and creating transparent images, Collart is the one free templates design app you need for your iPhone and iPad, to create beautiful Mother's Day Card with Mother's Day Wishes and Greetings for your beloved.

👉🏻 Follow Collart: Facebook | Instagram | Twitter | Pinterest | YouTube | Website | TikTok