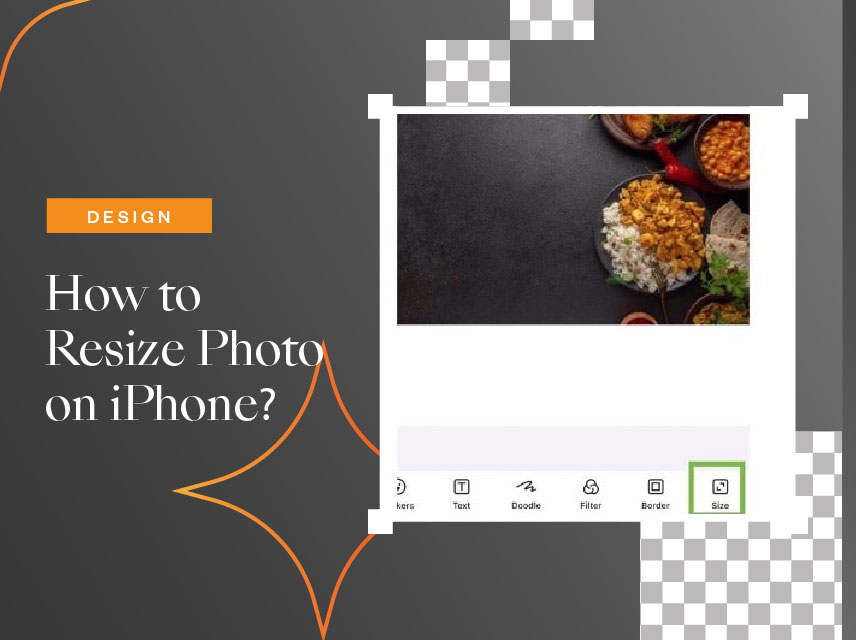 How to Resize Photo on iPhone?
How to resize photo on iPhone without ruining their pixels? Or perhaps direct the focus of a specific portion of your photo without stretching out? There is an amazing feature in Collart where you can resize any photo without losing high-quality pixels. Collart is a free photo collage editor for iOS. With a few taps, you can shrink your photo for free for multiple social media platforms using Collart default aspect ratios.
How to Resize Photo on iPhone to Fit your Needs?
Collart free photo editor on iOS has everything you need to fit your photo to the perfect size without compromising on pixel quality. Whether you need a square for an Instagram post, or rectangle shape for a Facebook cover, or a Youtube thumbnail, Collart can help you with that. All these can be done easily on your mobile phone without needing any sophisticated software like Photoshop or Illustrator.
Collart app makes the process much simpler for you to resize a photo. It has a user-friendly interface. Anybody with basic knowledge can resize a photo with just a few taps. Follow these steps to get a photo of the perfect size.
How to Resize Photo on iPhone?
To get started, launch the Collart free photo editor
Tap on the photos icon at the bottom left of the screen.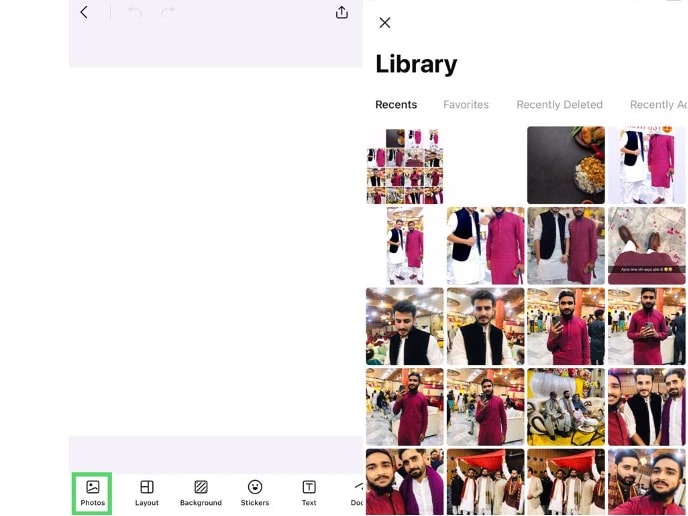 A menu will appear as Collart has access to your media library.
Choose the photo you want to resize.
Your photo will be uploaded to Collart.
Now slide the bottom line as in the image below and tap on the rightest icon named 'size.'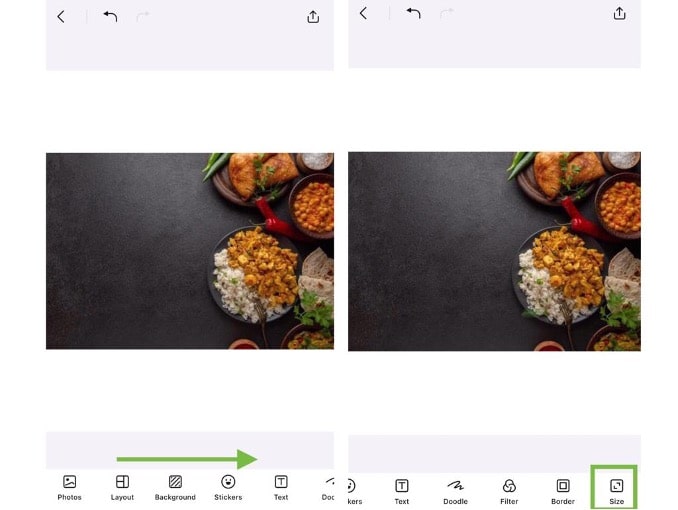 Collart has a variety of sizes that matches the specification of various social media platform. You can select aspect ratios for different needs, such as Instagram portraits, Instagram stories, Instagram Square, and many more. Simply choose the one you need, and your photo will be automatically resized accordingly.
Choosing Aspect Ratio of Photos to Resize
How to resize photo on iPhone with the best aspect ratios? Here are some of the commonly used social media platforms.
16:9 Ratio (youtube thumbnail, monitor displays)
5:4 Ratio (Instagram feed photos)
3:2 ratio (photography, films)
9:16 Ratio (It is for Instagram, Facebook, and Snapchat. A vertical display like your mobile phone).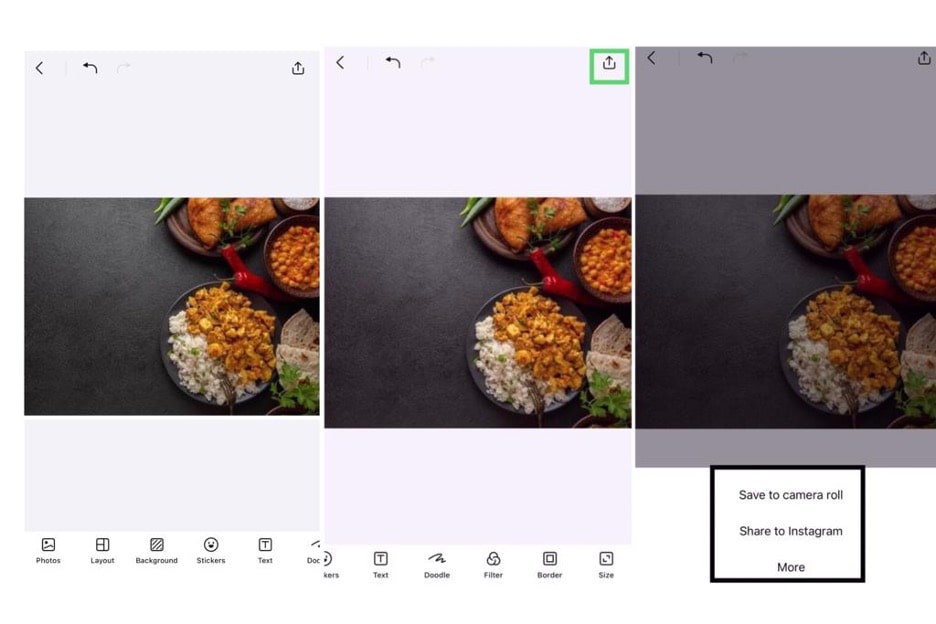 High-quality images are ready. Photo is resized without distortion. It's time to save or share.
Tap on the top right corner. A pop appears on-screen where you can directly share this to any social media platform. Otherwise, you can tap on 'Save to Camera Roll' to get your resized photo in your iPhone gallery.
How to Resize Photo on iPhone Using Collart Cutout Feature
Resizing might be a pretty common feature as it is offered by other editing apps as well. However, Collart stands out by introducing its Cutout feature.
Now the question is when to use this feature? If you want to resize a photo into a non-square or non-rectangular shape, you can't do this with the usual plain resizing method. In this case, you will need to apply Collart's magical cutout feature to extract the portion you want. It is just like removing the background of your photo using Adobe Photoshop that acquires skill, but Collart will do this in a single click. In this way, you can use this feature accordingly and can make something creative. Collart can automatically resize photos for you. Here is the simple step-by-step guide on how you can resize using cutout feature: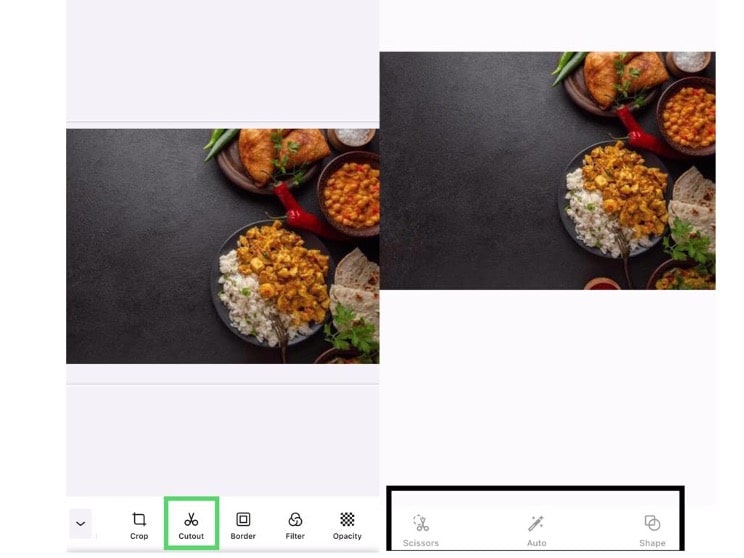 Tap on the photo you want to resize.
Tap on the cutout icon.
There are three options under the cutout tab.

Auto: Collart will resize your photo into the size of the main object automatically with smart A.I.'s assistance

Scissors: Resize your photo into any irregular shapes manually

Shapes: Resize your photo into different geometric shapes like circle, star, heart, triangle, and more.
Resize Photo on iPhone With Collart Photo Editor
Download Collart on iOS today and unleash your creativity with our all-in-one photo editor, collage maker and quick graphic design app. Collart aspect ratio sizes have all the common social media aspect ratio crops, allowing you to learn how to resize photo on iPhone that are optimised for each channel. We hope this will teach you how to crop photo into correct aspect ratios and resize them accordingly, to inspire you to create your own social media content with Collart free photo editor and collage maker app!

👉🏻 Follow Collart: Facebook | Instagram | Twitter | Pinterest | YouTube | Website | TikTok