Easiest Way to Make Twitter Headers With Free Twitter Header Maker
Collart is a free Twitter header maker for iOS. It helps boost your business by providing excellent highlights of image editing. It plays an essential role in editing multiple images simultaneously in just one click. It allows the users to remove the background, add the designing materials, and use design templates and the image's layouts. Moreover, you can also enhance your images by adding a filter, fonts, doodle brushes, and stickers.
More than just a free Twitter header maker, Collart can be used for so many other graphic design purposes! So, if you have to edit the images professionally to boost your business, the Collart free photo editing app is a perfect choice to start.
Here are some exciting features of Collart that will make graphic design and photo editing so much easier.
Download our free photo editor and collage maker app on App Store to try out Collart today!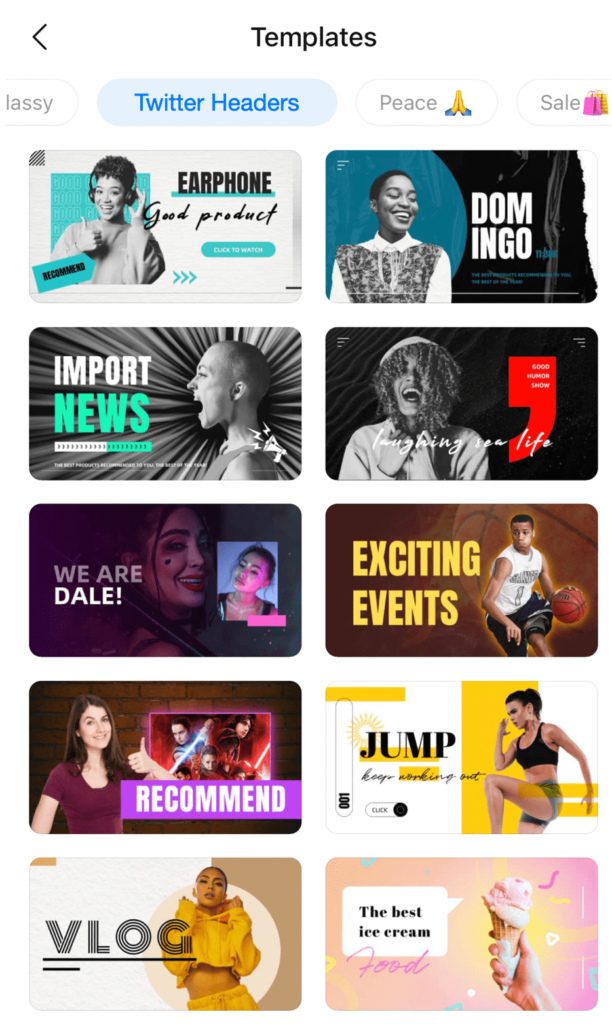 Well, now you do not require to use Adobe Photoshop or other paid applications or tools to edit your images professionally. All you need is Collart free photo collage maker and an iPhone to create a Twitter header that provides excellent features to make it professional.
The best thing about Collart is that it is straightforward and easy to use, even for a beginner. With a full range of comprehensive editing tools and a huge media library, you can edit images to result in a professional Twitter header.
How to Make Twitter Header For Free using Collart?
Making a Twitter header is an easy task to do using the collart. Collart is a helpful app to use Twitter header professionally and free. The pixel and aspect ratio requirements for the Twitter header cover photo are rigorous. If these are not met, you may have trouble uploading or updating the Twitter header photo. To make the most of your Twitter header's aesthetic and design aspects, utilize Collart's header maker to create gorgeous header images that will make your profile stand out.
Here are the steps you can pursue to create a Twitter header using Collart free photo editing app.
Collart Free Twitter Header Maker: Step-By-Step Tutorial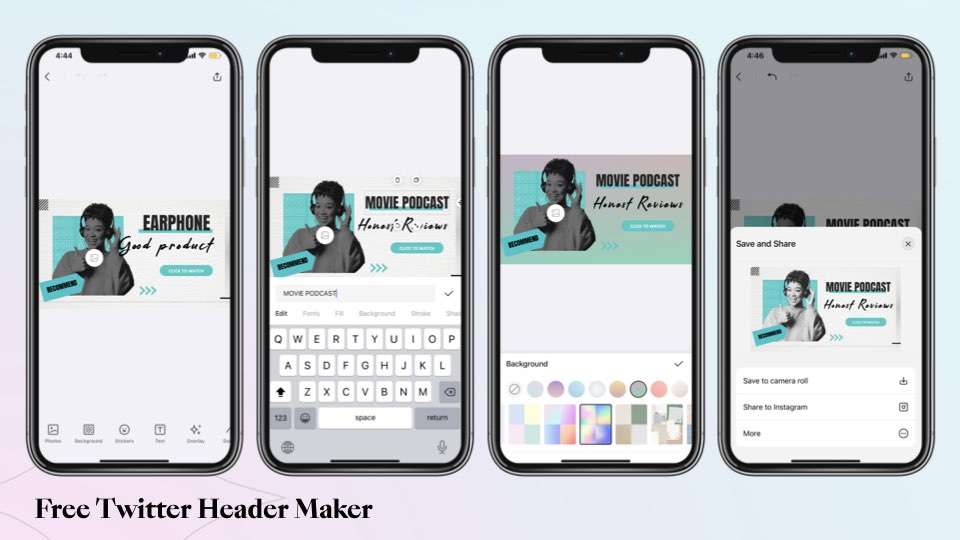 Step 1. Launch Collart
First of all, you require to launch Collart free photo editor. Tap on the "Freestyle" option to start a new project, or you can choose any ready-made template you want to use.
Select 2. Select the correct aspect ratio
After selecting the new project and choosing the template, you have to choose the ratio of the Twitter header. It is important to pick the correct ratio so that it'll fit nicely to the Twitter header. An incorrect ratio can literally ruin your entire Twitter page. Under the "Size" option, it is recommended to select the ratio of 3:1 to create an optimized Twitter header.
Step 3. Import photos
You can import photos or images from your gallery to add to your Twitter header in this step. The photos or images imported should reflect the nature of your Twitter profile. To do this, you click on import photos. Next, adjust that and position it at the right place in the Twitter header.
Step 4. Personalize your design
You can now add some personal touch to your Twitter header. Explore the filters, effects, layouts, stickers and select whichever that you like to use. You can also use the add text function to share your motto, vision, or mission on your Twitter header. There are different font styles and colors, be sure to test on a few to see which one suits your header better!
After finalizing the Twitter header, you can now save it and export it to Twitter.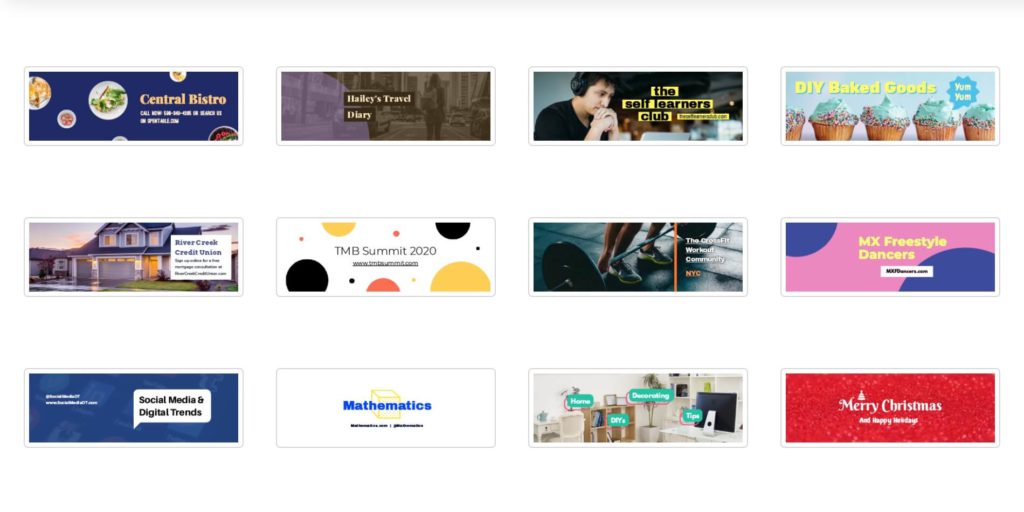 Here are some pro tips that will genuinely help you make a better Twitter header.
Update Twitter header regularly to boost engagement
It is crucial to follow some tips on social media platforms to attract viewers to stay on your media. We recommend you update your Twitter header regularly to gain more engagement and traffic. That will also help you boost your business.
Design tips to make Twitter headers stand out
The color of images plays a vital role in the aesthetic of your Twitter header. Harmony color or contrast against the background will create a different vibe. Usually, contrast color sends a stronger message, and harmony colors usually give a more relaxing tone. Additionally, filters and effects and the reposition and adjustment of the photos also matter to make a good Twitter header. Try to avoid too much information on a single header, as it can be too packed and reduce the readability.
Take note of design safe spaces
Due to the cropping of Twitter headers, sometimes parts of the image may get cropped or covered by the Twitter profile photo. Learn to take note of these when designing your Twitter headers, make sure you abide by the safe design margins when using our free Twitter header maker.
Download Collart on iOS today and unleash your creativity with our all-in-one photo editor, collage maker and quick graphic design app. Get inspired to design your own Twitter headers with our editor features. We cannot wait for you to show us all your creations after you have designed your own Twitter headers!

Follow Collart: Facebook | Instagram | Twitter | Pinterest | YouTube | Website | TikTok