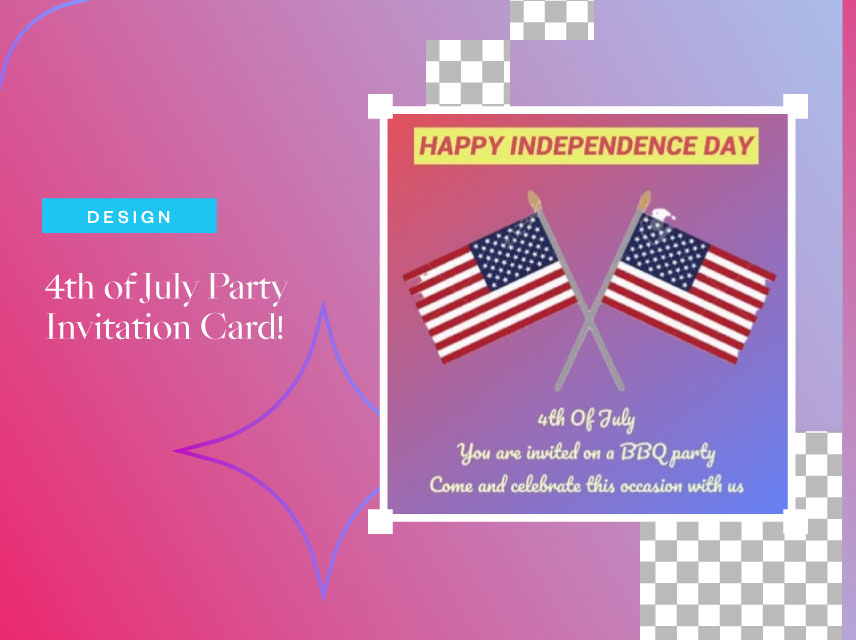 4th of July Party Invitation Card!
Need 4th of July Party ideas? As it's time for the 4th of July just around the corner, it's time to start thinking about how you're going to celebrate America's birthday! Do you have any ideas for your 4th of July Party invitations?
You need something unique that will make your guests remember the occasion. In this post, you'll find inspiration to help you create the perfect invitation for your event.
Create a Customized 4th of July Party Invitation
Sending a customized invitation is a great way to show your guests that you've put thought into the event. It'll also help ensure that people don't RSVP for your party and then forget about it. Apart from that:
You can get creative and make your invitations. There are so many ways you can make your invitations unique. You can choose from various designs and even personalize the invitation by selecting your favorite colors or fonts.
Include a personalized message on the invitation. You can include information about the party, or you can consist of information about the guest of honor. You can also have information about the food you'll be serving at the party.
You can choose a patriotic theme or a theme related to the guest of honor. You can also choose a theme that relates to your friend's interests.
Your guests will appreciate that you went out of your way to make them feel special.
Create a 4th of July Party Invitation For Free
Collart is a free photo editor on iOS that will help you create free party invitations. You can use the app to design a collage, edit it, and share it with your friends and family. The interesting about Collart is that it is straightforward to use. There is no need to master Adobe Photoshop now; you need the Collart photo editor.
Collart – Free Remove Background Photo Editor
Collart has a lot of unique features. It has a lot of customization, easy to use UI, a lot of stickers, and many filters and effects. The best part of Collart is that it's free. It's one of the few software tools you can use for free.
Giant Templates: The templates are handy. You can edit the size of the template, change the color and add your text to it. Templates make it convenient to design party invitation cards for free with a few taps.
Sticker Library: There are a lot of stickers available in this application. You can easily download new stickers from the sticker library.
Customization: You can customize the text in an image. You can add shadows, borders, and different colors. You can also use this to add a text box to an embodiment.
Background Remover: This is a great feature to use if you're doing a lot of photos for your blog. It's an excellent tool for removing background from an image. You can also use this to remove a person from a photo.
Crop: This allows you to crop images to a specific shape to get rid of a part of an image you don't want to use.
How to create a 4th of July party invitation with Collart?
Option 1: By Templates
It is straightforward to design a 4th of July party invitation. 4th of July Party, join us for a patriotic celebration! Here is how to create a 4th of July party invitation template to make your guests feel welcome at your party.
Step 1: Choose a Design Template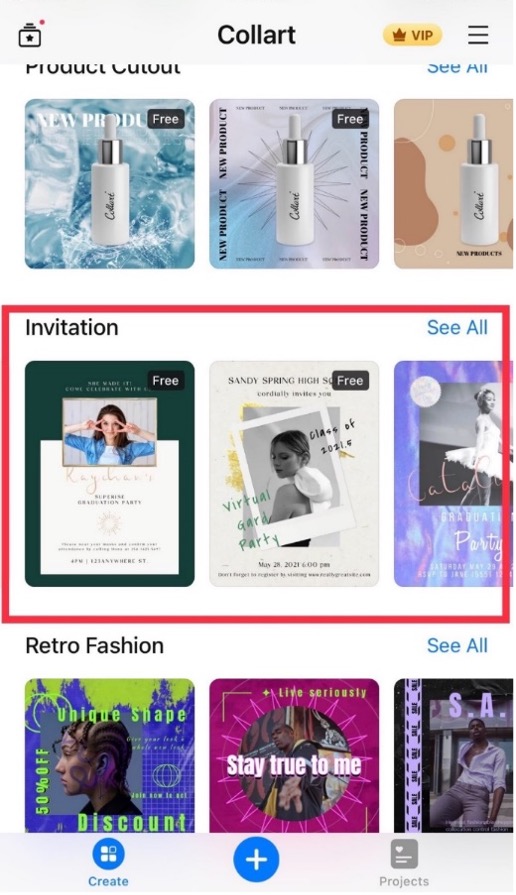 There are dozens of built-in templates, and you can use the one you like.
Step 2: Customize the Template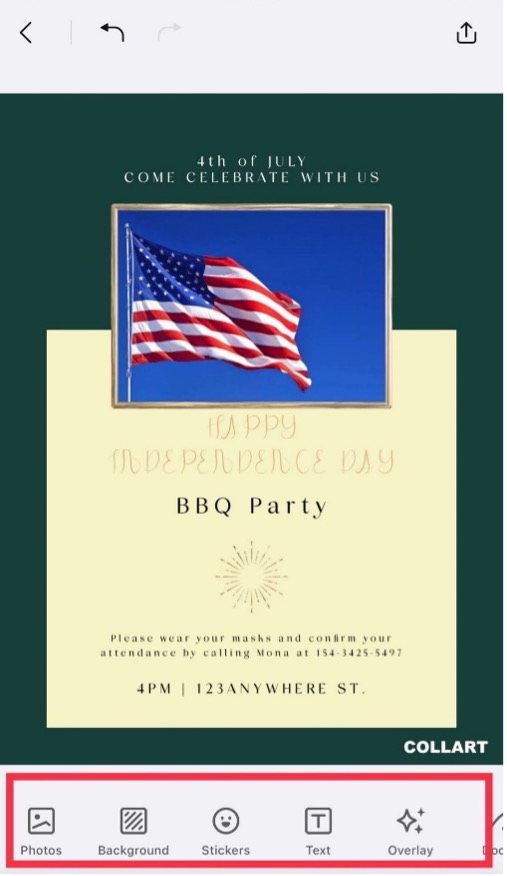 Add your personal touches to the template by adding text, stickers, changing background and more.
Step 3: Print and Send Invitations
Once you are done with customizations, you can save and send your 4th of July party invitations to your family and friends.
Option 2: By Freestyle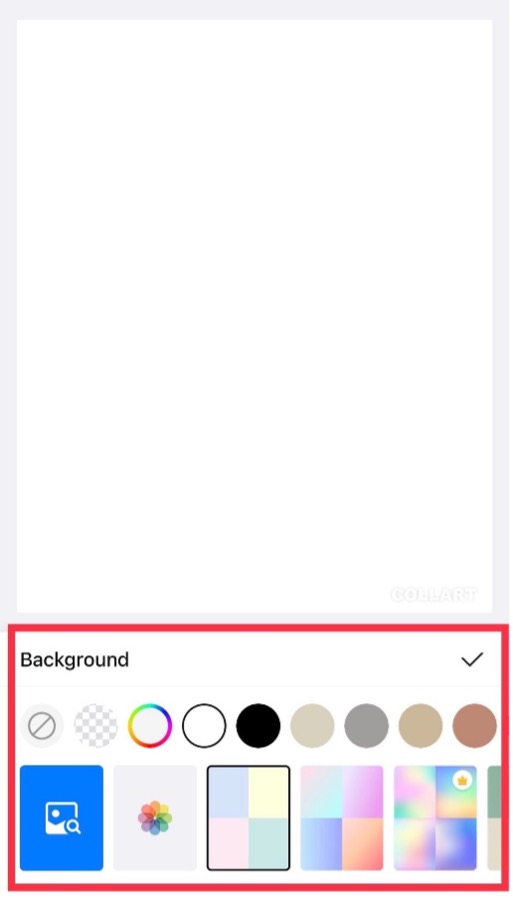 Step 1: Start by tapping on the plus (+) icon on the main page. This will open up the blank canvas.
Step 2: Add a background: Use a solid color or a photo to create a stunning backdrop. You can even use a collage of different images for a more exciting design.
Step 3: Select the photo you want to use: You can select any of your pictures or choose from our templates.
Step 4: Add text: Choose from various fonts, colors, and styles. You can also add stickers, borders, and frames to make your invitation unique.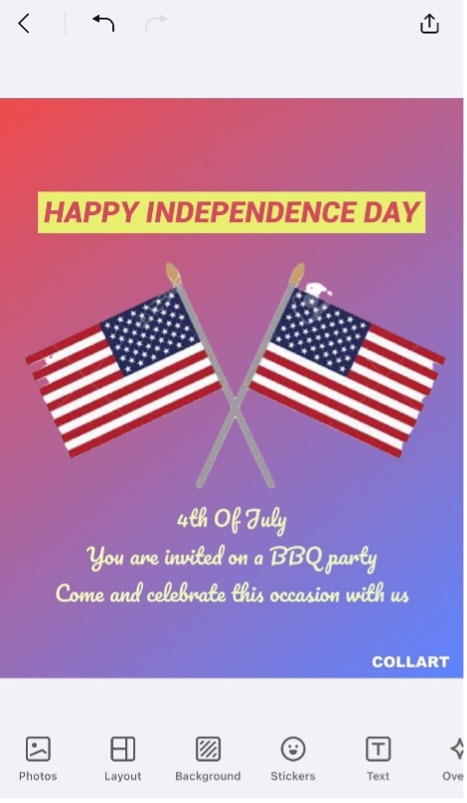 Step 5: Add a message: Write a short note to let your guests know what's happening and why they should attend. You can also add messages like Happy Independence Day 2022.
Step 6: Customize: You can customize your invitation to make it unique to you.
Create Your Own 4th of July Party Invitation Card
In conclusion, think about the recipient's personality for every gift you give. It makes the gift more meaningful. Similarly, you can use an invitation card customized for that person. Look at the person's interests and hobbies and then come up with a creative and original card design using the above editor that reflects those interests and hobbies.
Collart free photo editor app allows you to easily remove image background, along with many other functions and tools you need to create your own 4th of July Party Invitation, to impress your loved ones! From photo adjustments, removing background and creating transparent images, Collart is the best card maker app you need for your iPhone and iPad to create your own 4th of July Party Invitation!

👉🏻 Follow Collart: Facebook | Instagram | Twitter | Pinterest | YouTube | Website | TikTok