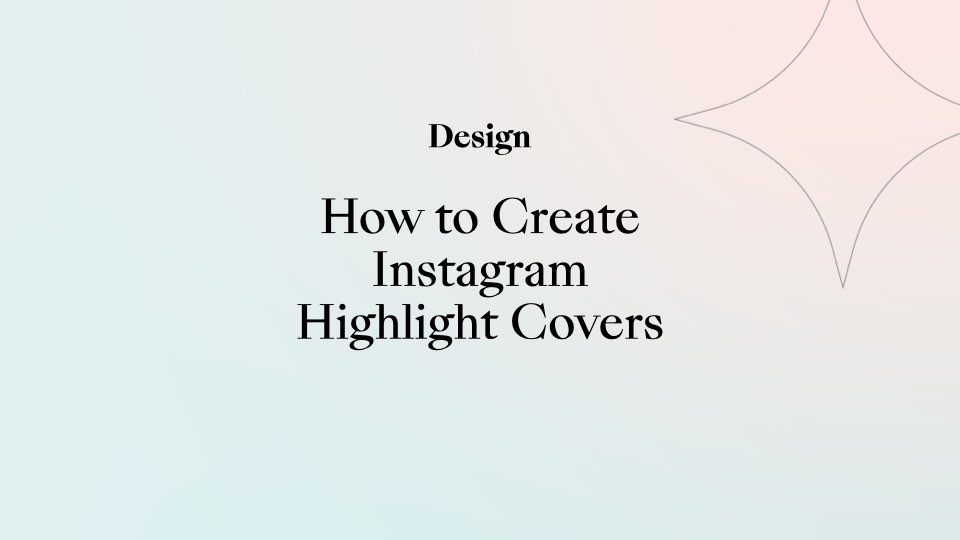 How to Create Instagram Highlight Covers
Always admiring beautiful Instagram highlight covers from other Instagrammers? If you're a heavy Instagram user, you must be familiar with the fancy little circles right underneath your Instagram profile bio. These Instagram highlight covers, also known as Instagram stories covers, are the perfect way to categorize and showcase your IG Stories in an aesthetically pleasing way.
Creating custom and uniformed Instagram highlight covers will spice up your Instagram profile. A good highlight cover will help you showcase your style and personality while making your brand stand out from the crowd.
In this article, we will show you how quickly and easily you can create personalized Instagram Story Highlight Covers with Collart and some Instagram branding tips by showing you some real-life Instagram accounts with creative highlight cover designs.
What's Collart?
Collart free photo/collage editor, specifically designed for iOS, is easy and free to use with NO REGISTRATION NEEDED. While people often design photo collages with Collart, many users don't know Collart can do much more than that. With powerful editing tools and more than 1000+ design materials in its material store, Collart is definitely the best app to help you create your unique highlight covers for Instagram.
How to Make Free Instagram Highlight Covers with Collart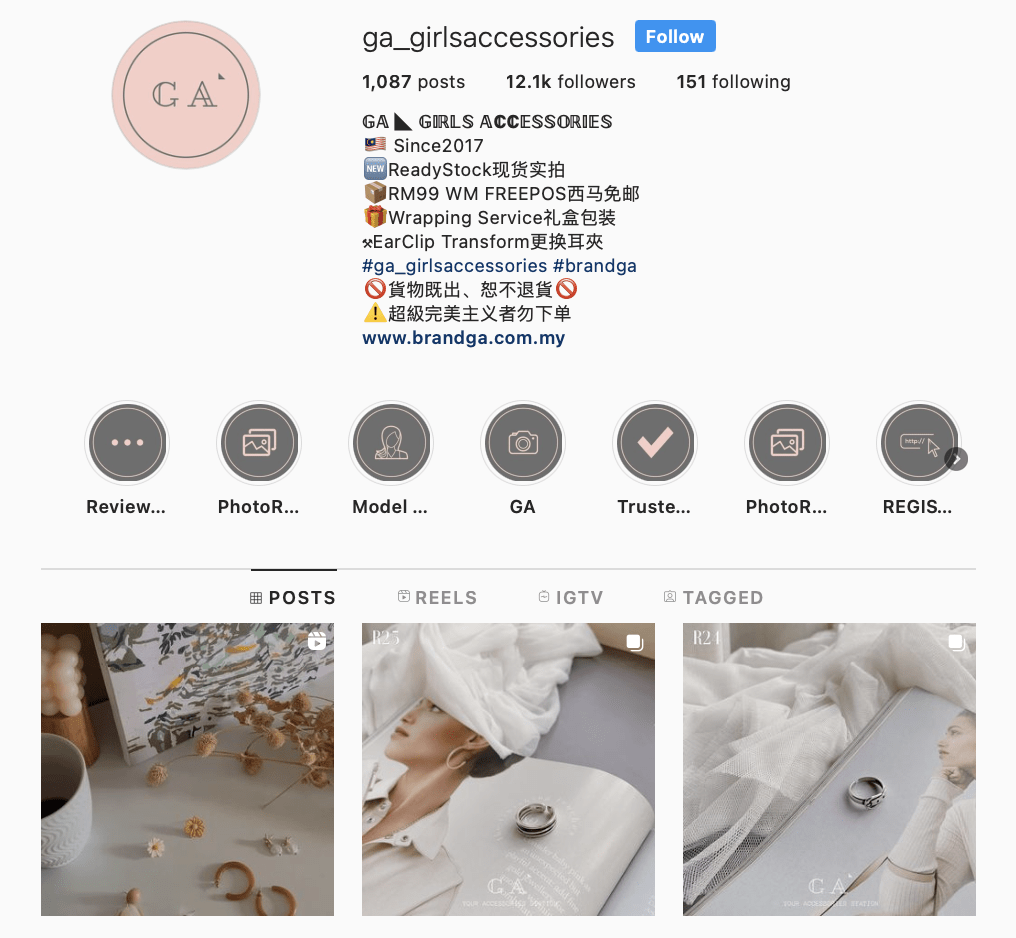 Start with a Blank Canvas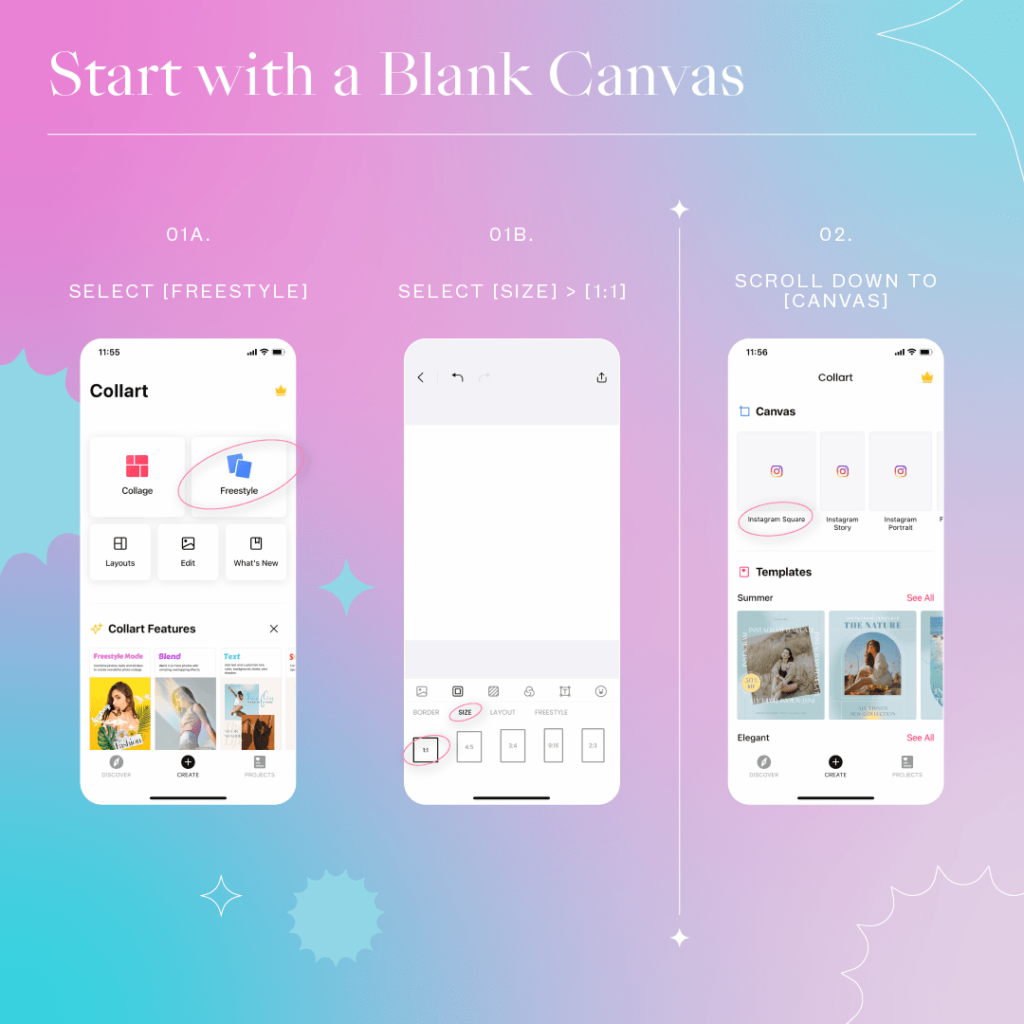 When it comes to branding and uniqueness, we would recommend a freestyle collage built from scratch instead of using a template. Start building your own unique Instagram highlight cover with a blank canvas would be the best choice. The dimension of an Instagram highlight cover size is similar to that of an Instagram profile photo. Therefore, we recommend a square dimension with a 1:1 aspect ratio.
To start, slide down the homepage and choose the Instagram Square (1:1 aspect ratio) below 'Canvas' directly. Another way to do so is by tapping on 'Freestyle' and under Border > Size, select the 1:1 Aspect Ratio. That's the first step to start with our Instagram highlight cover-making today.
Select the Background Color or Image
Collart comes with a huge range of backgrounds with different textures and colors. You can pick one that will match the tone of your Instagram profile.
You can choose over 1000+ backgrounds from Collart's library. They are of different genres, including block colors, gradients, textures, lifestyle, nature, and many more.
Suppose you prefer the icons to resemble the content of each highlight category. In that case, you can also insert/import images from your own gallery to Collart and use them as the highlight covers. You can edit your imported images with our editor, adjusting settings such as Saturation, Exposure, Tint, and more.
When it comes to color matching, it is really important to keep the theme of your Instagram profile in mind. If you want your highlights to pop, go for a color that will create a high contrast against your profile; if you want them to blend in, choose a color similar to make the profile look more harmonious in general.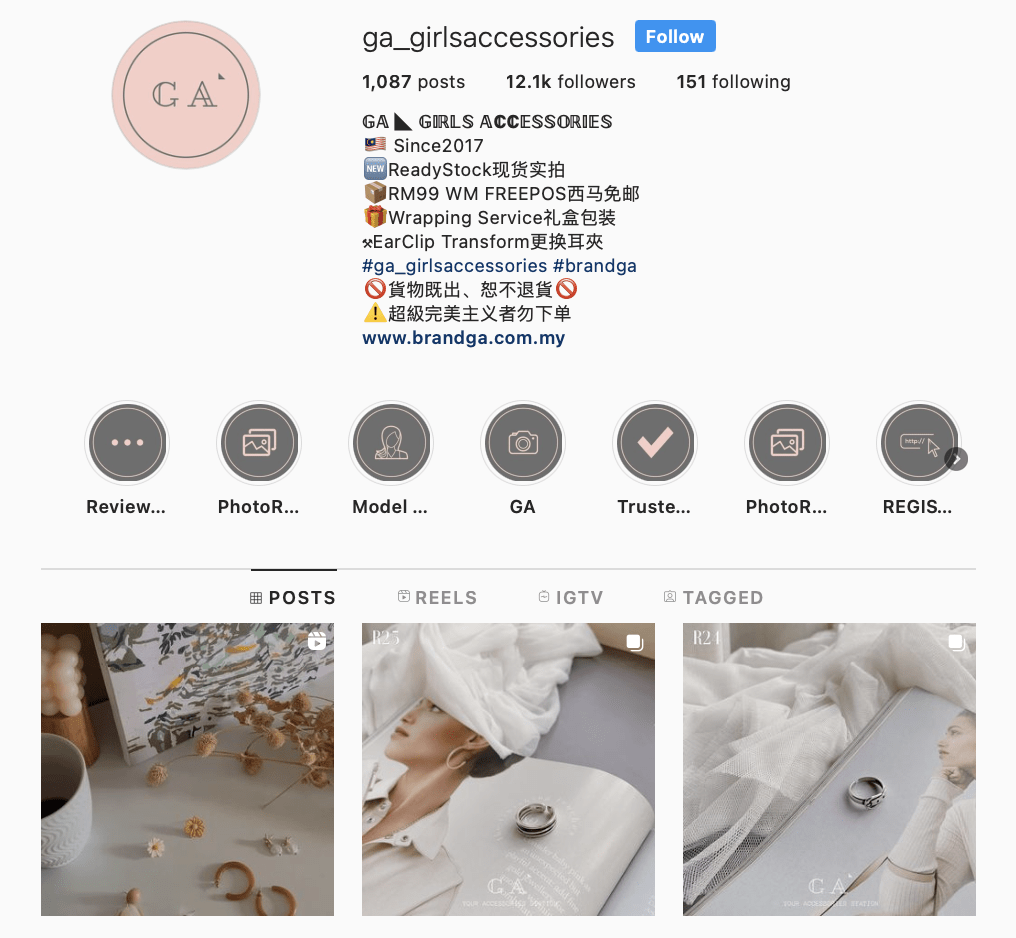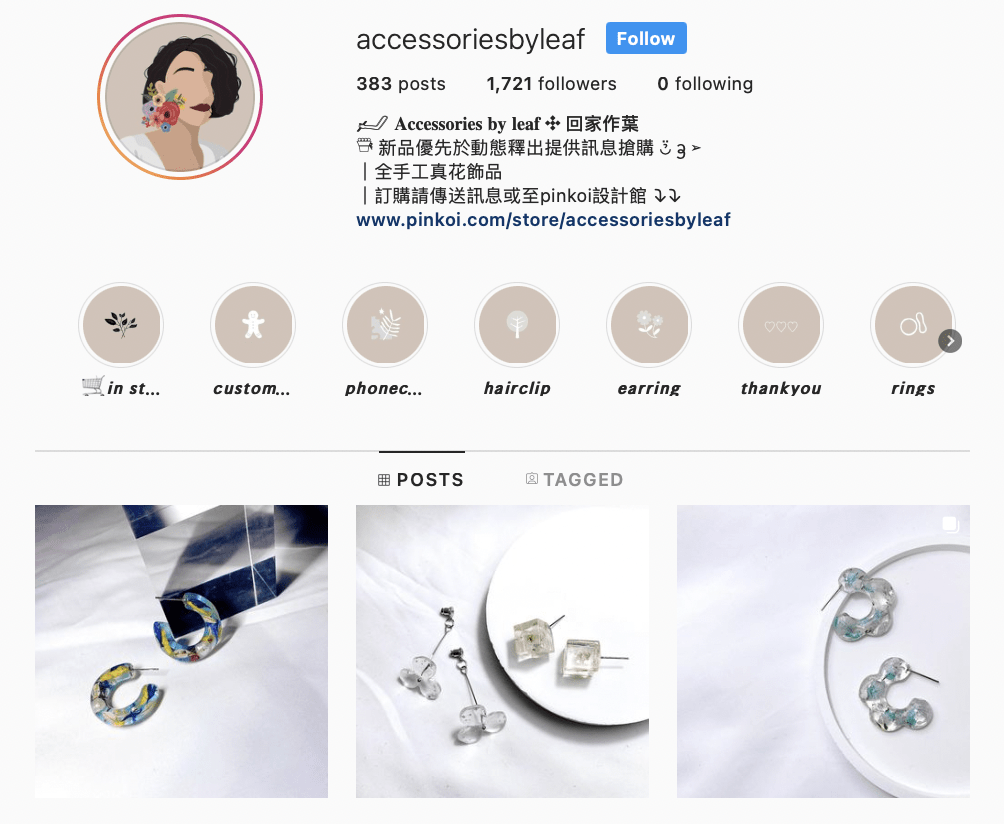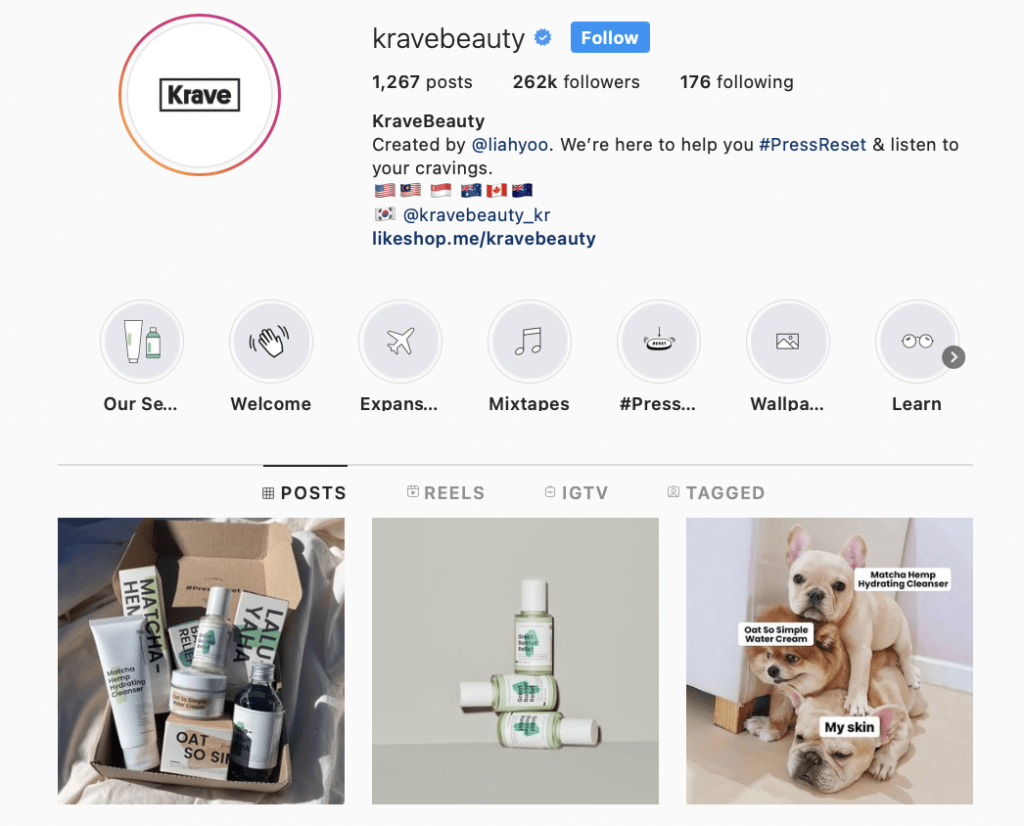 Add Font and Text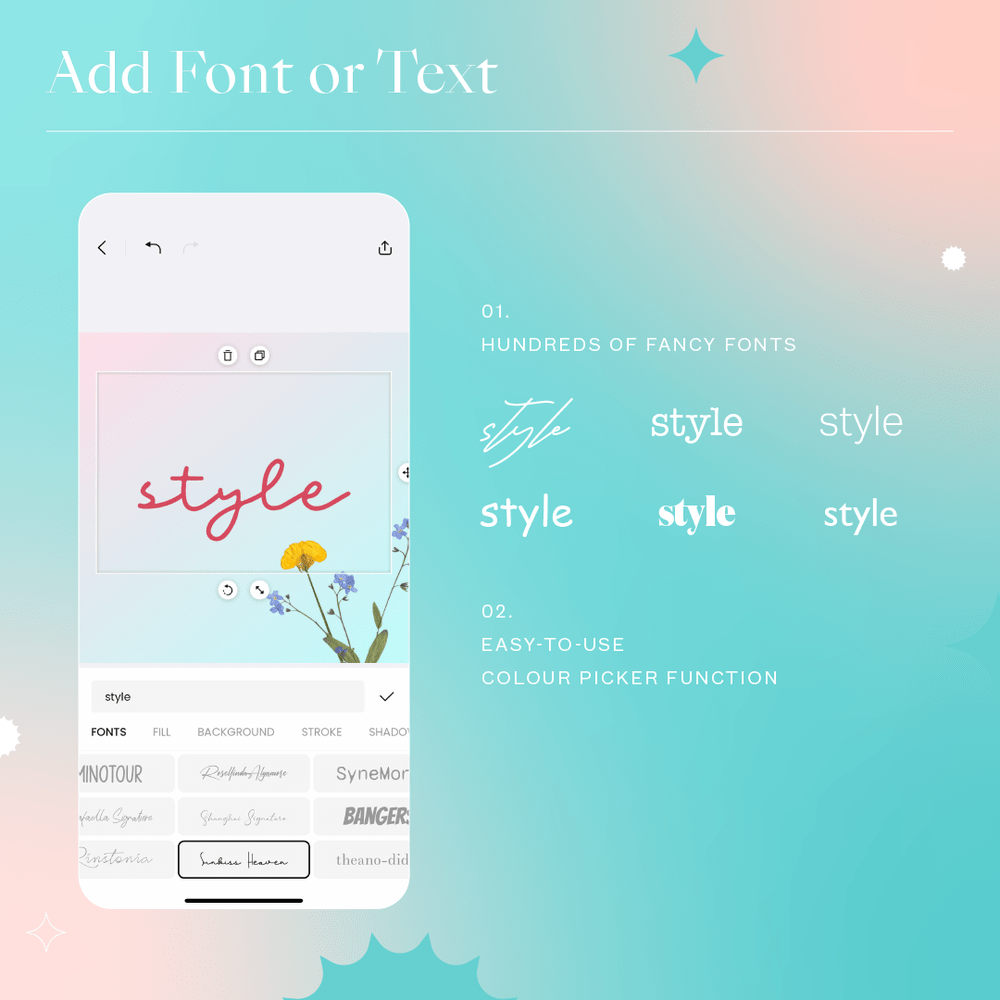 Icons are good for highlight covers, but some people prefer wordings over images. If you want to engage your audience more directly, you can use texts instead of images. You can find hundreds of fancy fonts in Collart. Depending on your style, you can customize your font with the convenient toolkit with color fill, background, stroke, shadow, alignment, and spacing. Collart allows you to pull color from any part of your design using the color picker controller function.
Here's an example of Instagram highlight covers that contain only texts.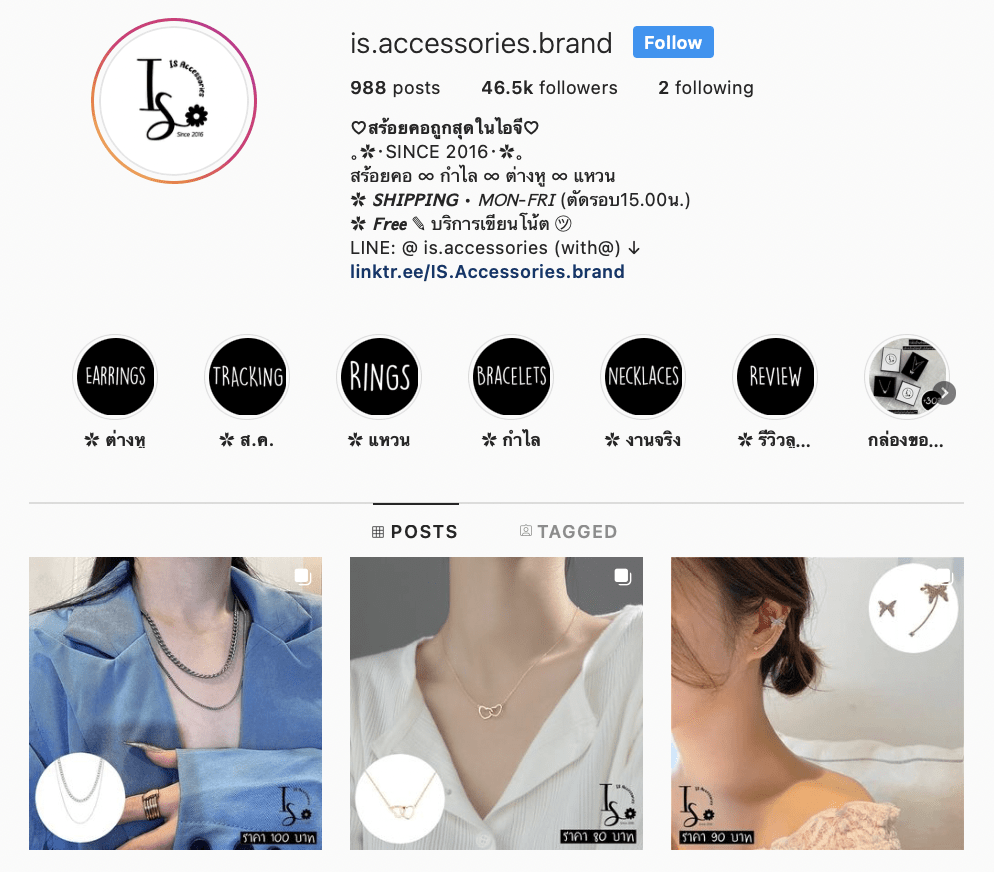 Customize Your Highlight Cover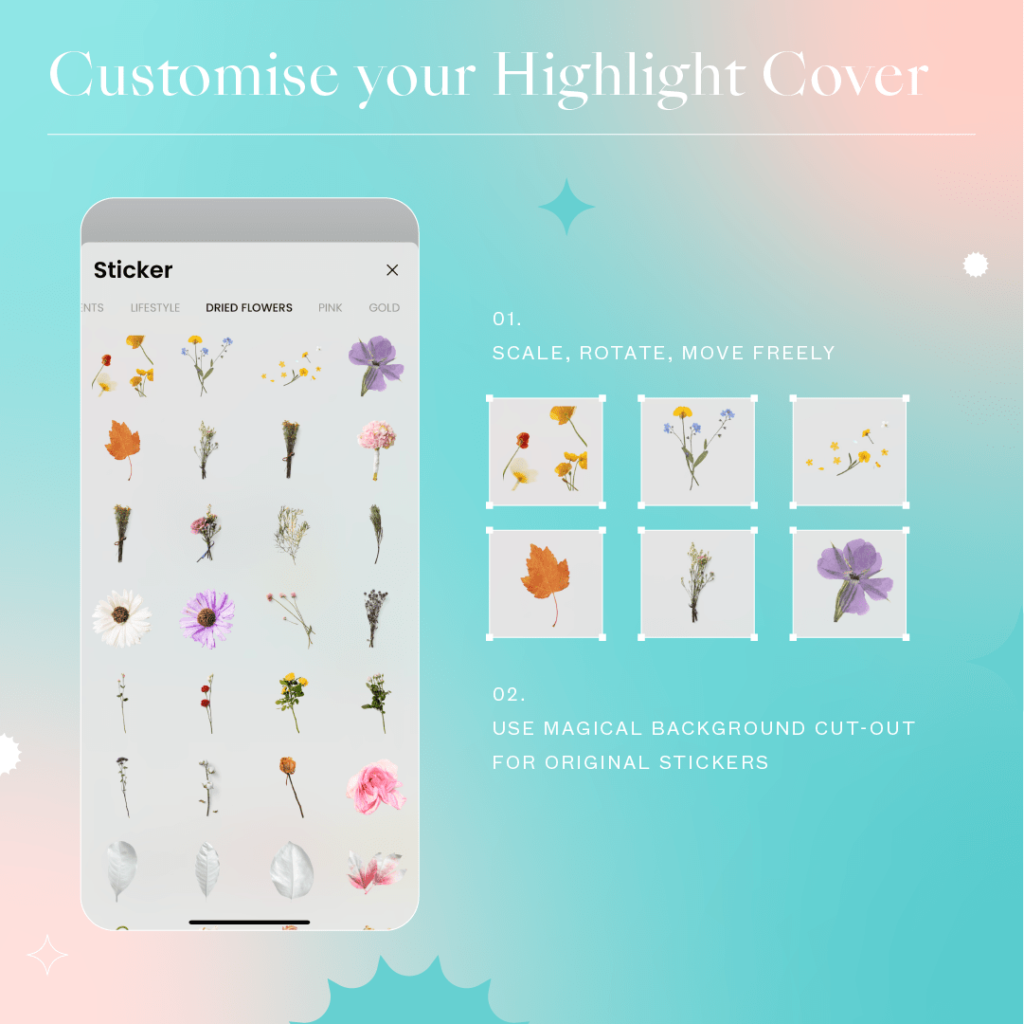 After you have added a graphic, it's now time to customize them. Stickers provided by Collart are transparent in the background, so it's easy for you to scale, rotate and move around freely. If you have inserted images from your own gallery with some unwanted background, you can use the magical background eraser and magical cut-out feature to remove them.
If your highlight covers come with images, you can utilize the 20 amazing blending effects, over 200+ filters, and variousadjustments feature such as exposure, contrast, saturation, shadows, fade, sharpness, blur, etc., to enhance the graphic.
Step-By-Step Guide to Upload your Highlight Cover to Instagram
Collart allows you to share collages directly from the app to the Instagram post feed or story. However, uploading an Instagram highlight cover might require a few more steps.
Once you have done customizing your highlight cover, save it to your phone's gallery.
Log in to your Instagram account, and tap on the Highlight cover you want to change.
Next, tap "More ⋮" at the bottom right corner of the screen, then tap "Edit Highlight," followed by "Edit Cover."
Finally, tap the "Photo Gallery" icon and choose the Instagram highlight cover you have just made to use as a cover. Make sure you place them in the center of the circle margin.
Here comes your new highlight cover for Instagram!
Some Tips When Creating Your Instagram Highlight Covers
Have a strong concept in mind. Create beautiful covers that will showcase your personality if you're a regular Instagram user, or is in line with your branding concept if you are a brand on Instagram.
Avoid being too cluttered. Many times these Instagram Highlight Covers are minimalistic in design and goes in theme with the overall Instagram feed. Think of how you want your Instagram Highlight Covers, and create it. You can always change it easily on Instagram!
Take note of the cropping and maintain a safe margin design area. As Instagram Highlight Covers crop as a circle, you should take note of this in your designs, making sure that you have a safe margin, so that important parts of the images will not be cropped out.
Download Collart to Create Your Instagram Highlight Covers now!
Download Collart on iOS today and unleash your creativity. Start creating a brand new Instagram look with your own unique highlight covers for Instagram using Collart today!

👉🏻 Follow Collart: Facebook | Instagram | Twitter | Pinterest | YouTube | Website | TikTok