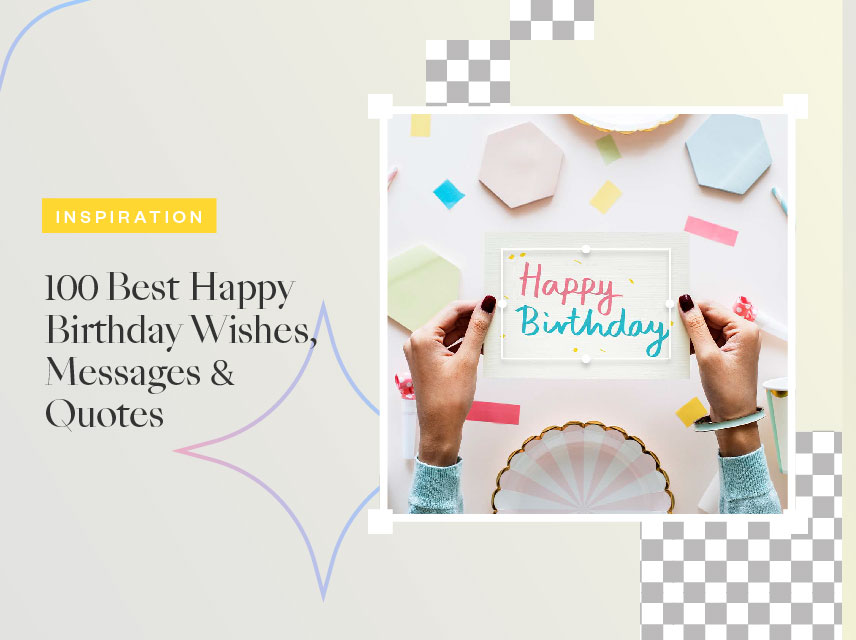 100 Best Happy Birthday Wishes, Messages & Quotes
Looking for birthday wishes to write on birthday cards for your loved ones? Birthdays are auspicious occasions, and generally, we think about birthday wishes ideas, including gifts for the person celebrating their birthday. Your goal will be to make the day extra memorable for someone you care about when they turn another year older.
In planning your ideal celebratory moment, your birthday wishes ideas will have to include a few gifts and, of course, a birthday card with happy birthday greetings. The simple act of sending someone a birthday card can truly mean the world as you will speak from the heart. The advantage of a card is that you can think about what you want to say and explain your feelings in written words.
It is possible to make a birthday card with some of the most amazing birthday messages that will blow our minds. Birthday cards can be humorous, romantic, inspirational, or express gratitude for all they have done for you and the moments you've shared together. Depending on the person you are sending the card to, can choose what type of wishes you would like to send them. On the internet, you can find a huge collection of birthday wishes ideas to choose from.
Birthday Wishes – What to Write on a Birthday Card?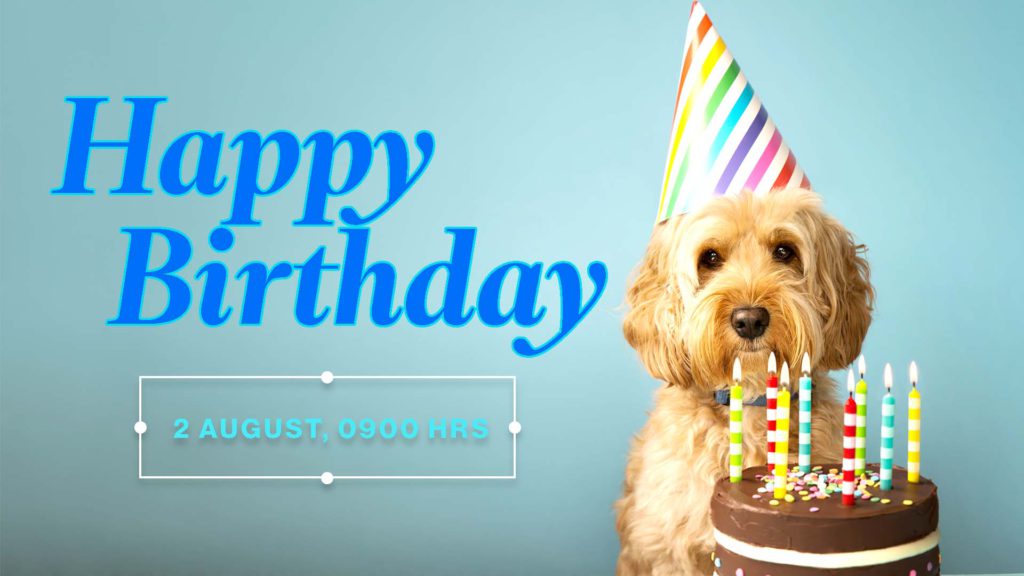 When choosing the perfect card and deciding what you want to write on it, there are many things to consider. Here are some of the factors that should be considered when writing birthday wishes:
Take your time – Plan before you start writing. Don't rush into writing immediately. Think of what you want to write, rephrase your sentences until it sounds perfect. You wouldn't want to keep editing the message once it is on the card.
What type of text you want to use – Choosing a font style and type can be a bit tricky, so you will have to decide which one you want to use to make your design stand out and be memorable. There are a bunch of texts to choose from, and Collart has birthday card templates.
Decide on the type of message you want to send – You would choose a romantic message if you were in a relationship with your spouse or someone you knew well. You could write a poem or simply say words from your heart. When it comes on to your friends, it can be a number of messages, from being humorous to being sweet. It all depends on the person you're writing to.
Add a heartwarming message – In case you don't like writing down exactly what you want to say, just grab some birthday wishes ideas from the internet. You can take reference from these birthday message inspirations modify them a little to turn them into your own. In this article, we have prepared 100 best birthday messages and birthday wishes ideas to include on your card.
100 Best Happy Birthday Wishes, Messages & Quotes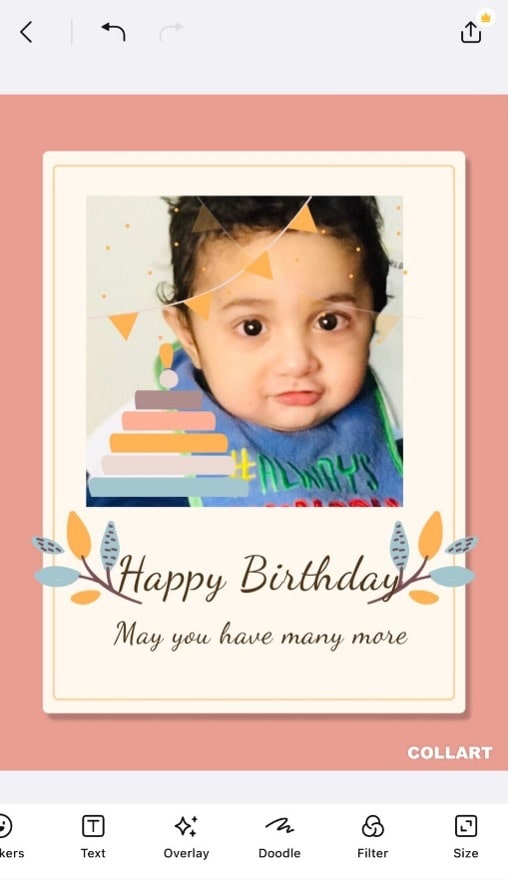 Birthday Wishes For Friends
The fact that you are brilliant, pretty, funny, and remind me of me makes me wish your birthday a lot of happiness. You're one fantastic chick!
Being older isn't weird at all! We are born into the world at the age the world enjoys us for!
Three things happen when you grow older. One is that your memory has gone, and I cannot recall the other two. I hope your birthday was great!
The best way to party is, as Shakespeare said, "Party the hell off!
The young age only lasts once, but you can remain immature for a lifetime. Congratulations!"
I wanted to give you the cutest gift for your birthday, so I thought I would do that.' "But then I realized that was not possible since you are the sweetest gift in the world
Happy birthday to someone who is always young and fabulous!".
It's my birthday once again, and what a day! It's been a whole year since you were born. Make this your best birthday yet by clowning around and having some fun. Have a wonderful birthday.
I just wanted to be the first person to wish you a pleased birthday so that I can feel superior to the others. Thank you.
Congratulations on your growing experience. Although I am not sure what you learned this year, every experience has shaped us into the individuals we are today. I wish you a pleased birthday!
Wishing you lots of blessings on your special day.
I am extremely grateful to have you in my life. Enjoy your big day.
The best things are yet to come, so let's forget about the past and look forward to the future.
There is no end to the journey of life. Take advantage of every moment.
Have a wonderful birthday! Wishing you the best possible year!
Getting older does not mean growing up. You go, best friend.
Good times. Best wishes. Dreams of happiness. Feelings of joy. Enjoy your birthday.
Your path to achieving your goals will be illuminated by life's brightest pleasures.
Let's celebrate together. Happy birthday, and thanks for giving us a reason to celebrate.
As the new year begins, we are not marking the end of another year. But the start of an amazing one. Happy birthday.
Birthday Wishes For Family
This family relies on you as its pillar. I consider you not only a respected elder but a close friend and a confidante when I need assistance. It is my greatest wish to bid you a happy birthday, and thank you for being you!
You have a precious heart and a lifetime of wisdom and experience at your disposal. You are one of the most remarkable people I have ever known. Enjoy your special day.
Your wisdom is like that of a 100-year-old, but your agility is like a 30-year-old. A happy birthday to this unique individual!
Through good times and bad, you have experienced many ups and downs. As a family member, all I wish for you is to stay with us and see our family grow. Best wishes!
You looked like a teenager when I first saw you, so when did you turn 100? Hopefully, you will hit two centuries too. Thanks for being here.
In addition to being a wonderful grandmother, you have wrinkles on your face that reflect the journey of your life. Happy birthday, grandma!
We don't need fancy vases or luxury items in our house, thanks to your grace and maturity, Grandma. Thank you for everything you've done for us throughout the years!
Please remember that the most important factor is not the number of years in your life but the life you lead during those years. Best wishes for your 100th birthday!
There is a long way to go until you reach 100 years of age. Congratulations on your birthday!
As a gesture of gratitude and gratitude for the light you have brought to my life and others, we are lighting 100 candles in your honor. Congratulations on your 100th birthday.
You have such a youthful spirit! Congratulations on your 20th birthday.
Thank you for your 100th birthday wishes! It seems to me you are nearly perfect at that age.
You appear to be much younger than your age. Is your age 90? 95? 99? The cradle can be robbed without much difficulty. You should consider hiring an 80-year-old hottie.
Congratulations on becoming a centenarian. There are very few people who reach that age. Initiation fees are too high for most people. My instincts told me you were special. You've always stood out. Happy queen birthday!
The entire sky would light up if we lit a birthday candle for each life you have improved. Happy birthday, princess!
Congratulations on reaching a new year. Keep your chin up.
When you turn 100, you will have 100 candles on your birthday cake. We will assist you in blowing them all away, so don't worry. We have always relied upon your assistance. Lastly, happy birthday.
Do not forget to remove your dentures before blowing out your 100 candles. This will prevent you from injuring anyone. Best wishes on your milestone celebration.
Now that you're moving up the ladder, I only have one thing to say to you: I hope you are blessed with amazing genes. Happy birthday!
You are one of the lucky ones. Almost every question you are asked is answered honestly, with the exception of your age. Congratulations!
Enjoy your special day because turning 100 doesn't happen every day, only every 100 years. My dear old man, have a special 100th birthday!
The fact that someone has surpassed the 100 mark and risen to even greater heights makes today a very special day for humanity. Best wishes!
If this day were an object, it would be a door leading you to new adventures that you now face one year older with total awesomeness. Happy birthday!
In a way, you have become a modern-day superhero, overcoming all difficulties and gaining new memories and experiences that make for great stories!
As if this were a video game, you would have reached the final boss! Despite all the hardships, sorrows, griefs, and obstacles you have overcome, you have come out the winner! Sit back, relax, and enjoy the ride!
A celebration is in order on this occasion! Just like a good bottle of wine or whiskey, you have passed the age of 'old' and are now considered antique.
Happy birthday, Papa! Be ready for your special celebration with healthy juices and pastries!
Turning a new leaf indicates that you are ready to take on all responsibilities while living your life to the fullest.
It is a joyous occasion to celebrate your 100th birthday and to share with your young family the best stories that you have experienced in your lifetime. Congratulations, grandmother!
I have no idea how each of these years has been for you, but they have been the best of my life. Blessed birthday, my dear!
Hurrah! Puff! Humph, huff! Humph! Humph! You're not done yet! Still, plenty of candles to extinguish! Enjoy your special day!
As you age, you become interested in how medical science can improve your quality of life. I find it fascinating that you want to be an "old guinea pig," as opposed to simply being old! Have a wonderful birthday!
There's a saying that says you're only as old as you feel. You're probably no longer "young" if you've got wrinkles and feel a spare tire around your belly.
Mom, I love you. Happy birthday.
Let's go out and have the best time together. Happy birthday mom and day!
Hi Dad, I want to wish you a happy birthday and to enjoy the many years to come.
You'll never know how much I appreciate you, mom. Whenever I felt the need to express my love, I would write it in the sea so that everyone could see it. Happy birthday!
My research indicates that you have been named the best sister of all time. I voted along with the family! Enjoy your birthday!
It would be impossible for me to list all the reasons why you are the best brother in the world. Are you capable of counting a trillion gazillion? Congratulations!
The importance of you to me is beyond words. Your example has taught me right from wrong. I couldn't have made many important decisions without your wisdom. Have a great birthday, Uncle! I love you so much.
One of the most intelligent and humorous people I know is celebrating their birthday today. In addition to teaching me good manners, you assisted me with my first steps, filled me with understanding, and inspired me to accomplish what appeared impossible to me. Therefore, I wish you a happy and healthy birthday, Mommy.
In fact, you were the one who taught me how to walk and picked me up when I fell a thousand times. I am very thankful for your assistance. Wishing you a very happy birthday.
Birthday Wishes For Lovers
You should be proud of your smile. Your love is more precious than anything in this world. The kisses you give could light up the world as a whole. Here's to celebrating someone who makes every day feel like a special occasion.
A single day does not suffice to honor someone as unique as you.
A happy birthday to the most important in my life. Without you, everything is meaningless. I love you.
In my heart, I am throwing a birthday celebration for you.
The box I intended to give you for your birthday is not large enough to contain all of my love. In addition, it has already been given to you.
Happy Birthday to a delightful like you, my love.
I feel like a birthday every day, but I don't need to blow out candles because my wish has already been granted.
A beautiful angel such as yourself was born on this day, and I am so happy to have you in my life. Happy birthday, love!
I'm always thinking about you, my princess, every day, now, and forever.
Congratulations on your special day. Growing old with you would be a pleasure.
It was challenging to choose what to give you as a birthday gift. I thought about giving you all my love.
I will make your wish come true tonight, so please blow out all your candles.
Today is the beginning of your life. The moment I met you was the best I've ever felt in my life. Both of those days were the best of my life. Thank you, sweetheart.
My greatest birthday wishes to you on your special day; you will always be in my heart!
God's most beloved creation! From my point of view, you are perfect in every way. You are my queen.
Happy Birthday, baby. Trust me when I say there's no one I'd rather be with.
No matter how many candles you blow out, nothing will extinguish the love I hold for you.
Dear sweetie pie, here's another year of birthday with you. I hope for many more years to come. Happy birthday, honey!
Birthday Wishes For Coworkers
Our best wishes to you. I hope you have a pleasant birthday.
Happy birthday, I hope you have many reasons to celebrate!
Best wishes for your birthday and for the coming year
Wishing you a day of blessings.
Have a wonderful birthday and long and prosperous life, boss.
We wish you a delighted birthday from our entire team.
Happy Birthday and good luck in the new year!
Hope you have a relaxing birthday. Enjoy your well-deserved day off!
The team wishes you the happiest of birthdays and a productive year ahead.
Please accept my warmest wishes for your birthday and my sincere appreciation for your hard work throughout the year.
Happy birthday to a wonderful individual who contributes to our company in so many ways!
We wish you an exceptional year in which you achieve all your goals!
No one would be able to do as good a job as you. It is our pleasure that you have remained with us! Wishing you a happy birthday!
I wish you an awesome birthday and send you my best wishes for much happiness in your life.
I look forward to working with you in the future. Blessings!
The work you do seems less like work when you do it. I appreciate all that you do. Enjoy your well-deserved holiday!
I am grateful for all your efforts over the past year. Congratulations on your birthday and have a wonderful year ahead!
I hope you have a relaxing and happy birthday.
You are a great employee; we are lucky to have you. Enjoy your special day.
You are the best! We love and appreciate you for all your hard work and efforts.
We hope this list of birthday wishes give you an idea of what you can include in the birthday cards for your loved ones. With Collart photo editor and collage maker, you can not only design free birthday cards, completed with your heartwarming birthday wishes for them. Use our Collart graphic design app for many other functions! Collart free photo collage maker allows users to pursue creative designs, with the free and premium resources on the app to enhance design aesthetics without any professional design experience. Designing your birthday cards for loved ones can be easy with templates and stickers on the app. Try out for yourself today!

👉🏻 Follow Collart: Facebook | Instagram | Twitter | Pinterest | YouTube | Website | TikTok